The year 2021 follows the success when Xiaomi launches the version Xiaomi phone 11T 5G buffalo battery, beautiful screen is interested by many MiFan. This is the smartphone It is rated very positively and won the trust of users. Let's find out in detail about this phone if it's worth buying with the article below!
1. Overview of Xiaomi 11T 5G phone
Machine information:
Screen: 6.67 inches, panel AMOLEDresolution Full HD+ (1080 x 2400 Pixels), screen refresh rate 120Hz.
Operating system: Android 11.
Rear camera: Main 108 MP & Sub 8 MP, 5 MP.
Front camera: 16 MP.
Chips: MediaTek Dimensity 1200 8 cores.
RAM: 8 GB.
Internal memory: 128GB.
SIM: 2 Nano SIM.
The battery, charger: Li-Po 5000 mAh, fast battery charger 67W max, port Type-C.
Design overview, Xiaomi 11T 5G is equipped with a frame made of material high quality metal. The design of the machine is simple but brings a youthful feeling. The corners of the machine are rounded Provides a better grip.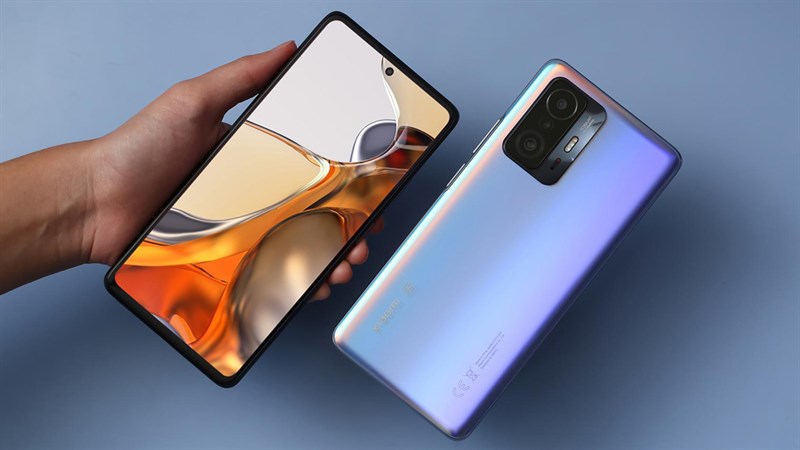 Xiaomi 11T is designed with a premium metal frame
The phone is protected by tempered glass Corning Gorilla Glass Victus Prevents scratches and screen breakage. The back is quite special with the horizontal scratches hidden under the glossy glass.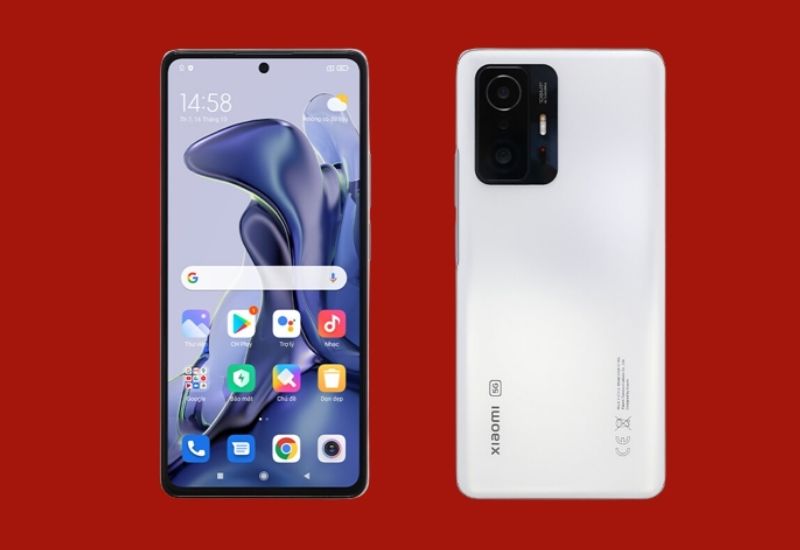 Back design with horizontal scratches hidden under the glossy glass
The rear camera cluster includes 3 lenses with the main lens up to 108MPsuper wide camera 8MP and macro camera 5MP. With the above parameters, Xiaomi 11T can best meet all the photography needs of users. The 16MP selfie camera is located in the center of the top edge of the device. In well-lit conditions, the phone produces very good quality photos, fast focus and extremely eye-catching colors.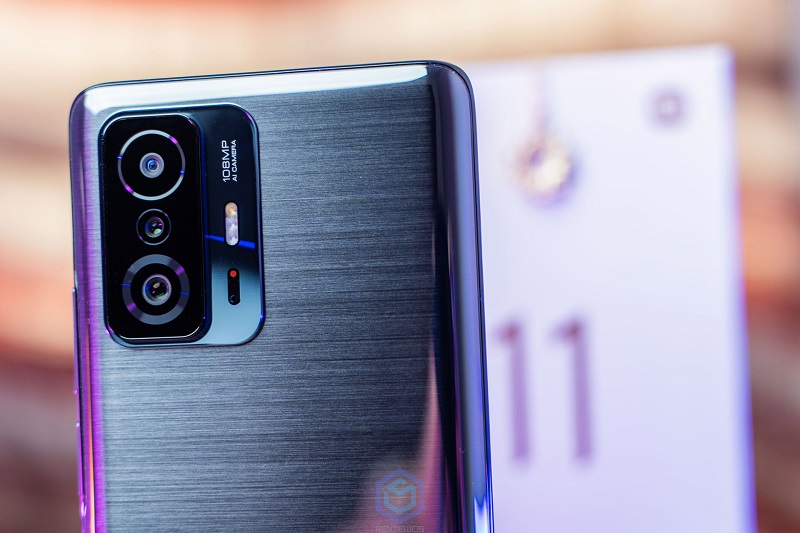 Camera cluster brings sharp and realistic image quality
Thanks to owning children MediaTek Dimensity 1200 octa-core processor So the performance that Xiaomi 11T 5G brings is good to meet all the needs of daily use from work to entertainment. In particular, the ability to fight current hot games with graphics setting level is almost the highest.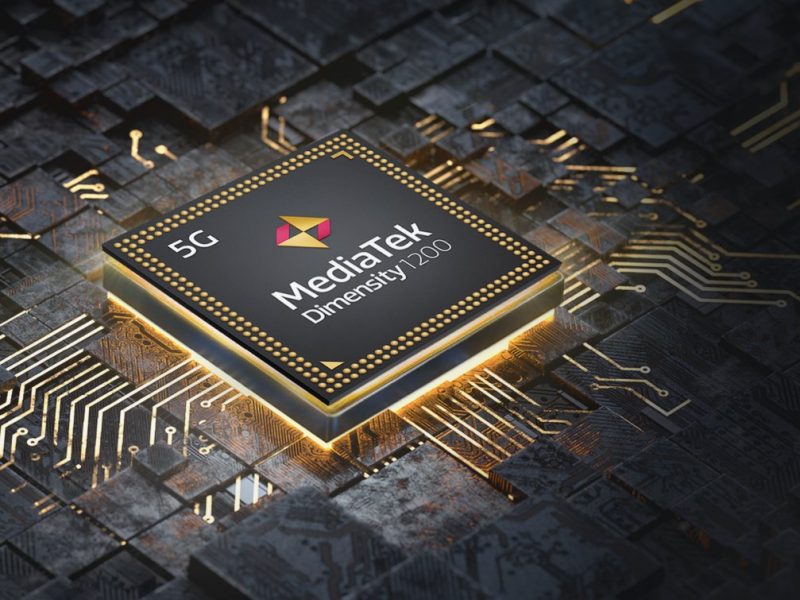 MediaTek Dimensity 1200 octa-core processor delivers powerful performance
Besides, the capacity RAM 8GB with internal memory 128 GB promise to Maximum support for all storage needs from applications, documents or important information. Phones are supported both in terms of 5G . connection with Stable speed brings a comfortable feeling when playing games or watching movies without lag and lag.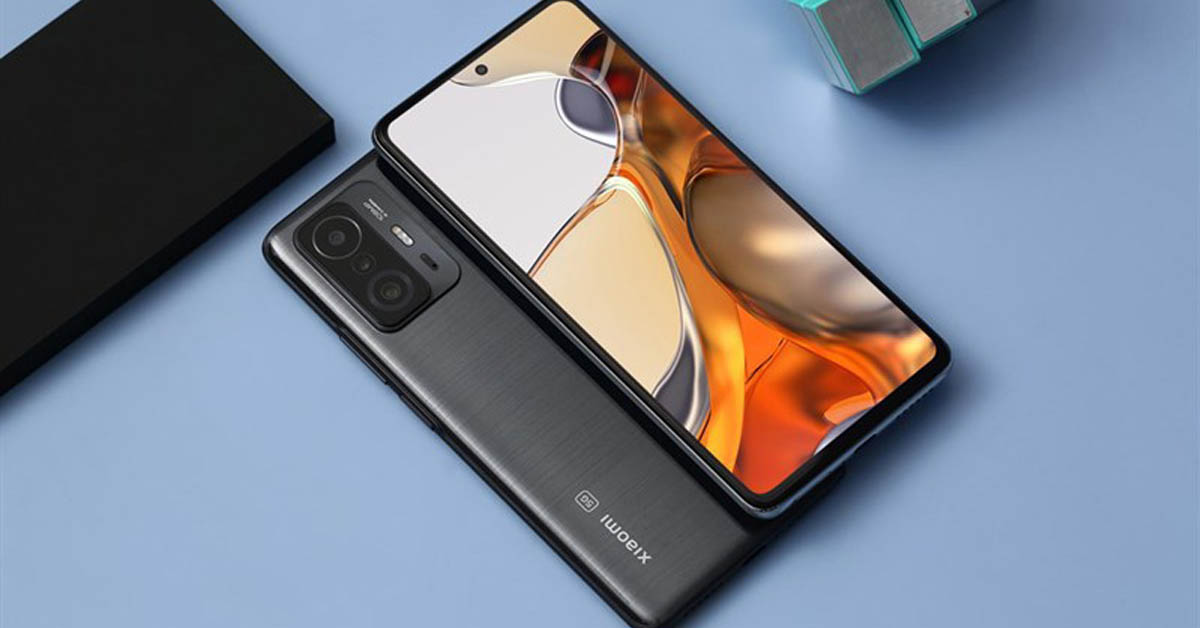 Memory capacity to support maximum document information storage needs
2. Battery and screen highlights of Xiaomi 11T 5G
Good battery in the price range
The Xiaomi 11T 5G phone has a battery with a capacity of 5000 mAh. This number is completely more than enough to meet all needs from playing games, watching movies to surfing the web continuously in a day. This is a big plus for the phone in the segment of only 10 million.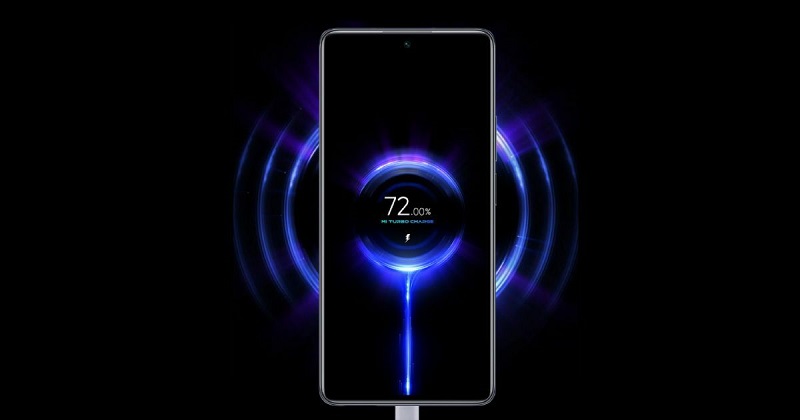 5000 mAh battery capacity to maximum support all needs from work to entertainment
Through the battery life tests of Xiaomi 11T 5G, every hour of watching FullHD videos on Youtube with 75% brightness will consume about 6 – 7% battery. The process of using 4G will take about 8% for every hour of experience. If you play PUBG Mobile with the same brightness, it will cost 12 – 13%. Thus, Xiaomi 11T meets all tasks in a day with high intensity but does not consume too much battery capacity.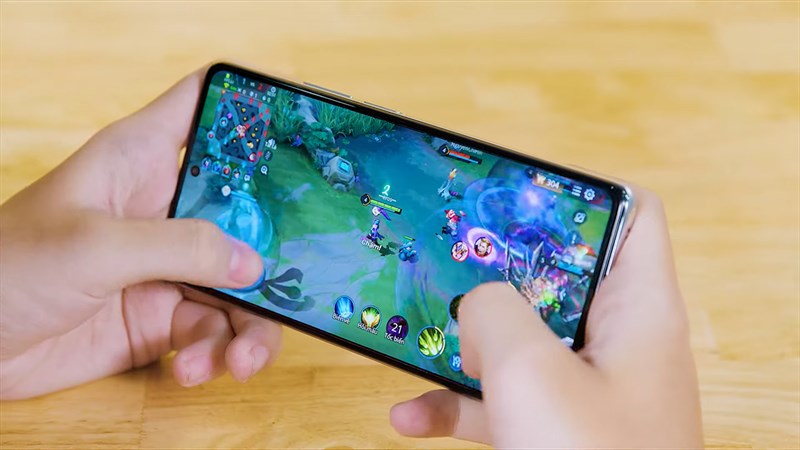 Battery life meets all tasks in a day
Xiaomi designed the battery core Li-Po Lightweight, high capacity with port connectivity Type-C like previous versions. New technologies such as: structure two-chamber battery, dual charger and applications Graphene technology ensure a comfortable machine experience without worrying about the battery.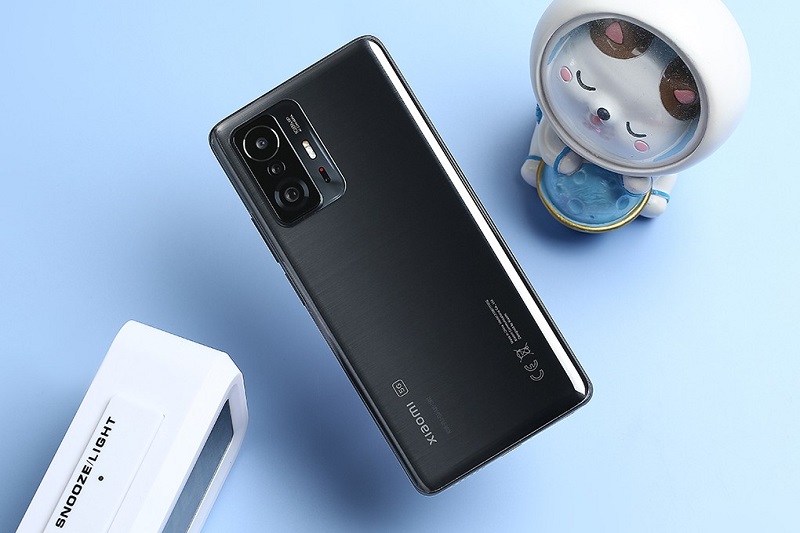 Lightweight Li-Po battery core design with Type-C . connector
Super impressive fast charging
In addition, the machine is supported fast charging technology up to 67W should charge the battery quite quickly and save time. The device can be fully charged since the power is turned off for about 40 minutes. This is considered a very valuable advantage of Xiaomi 11T compared to competitors in the same price segment.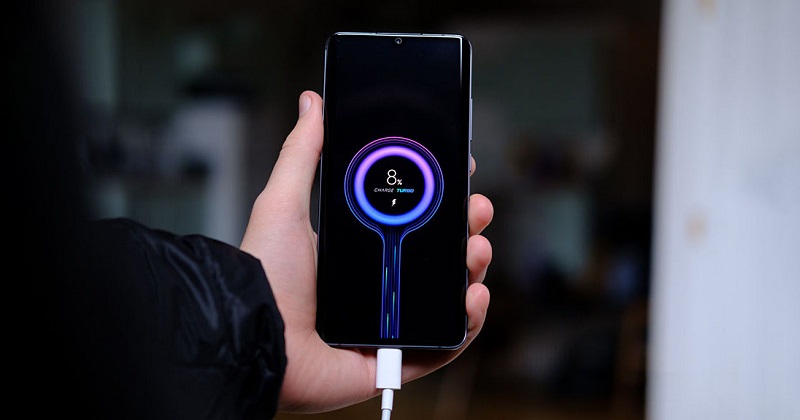 Fast charging technology up to 67W saves charging time
Big screen, sharp, smooth
The display quality of Xiaomi 11T gives users a sharp visual experience and true colors. Screen AMOLED comes with resolution FullHD+ and scan frequency 120 Hz makes all swipes and touches on the screen smooth and responsive.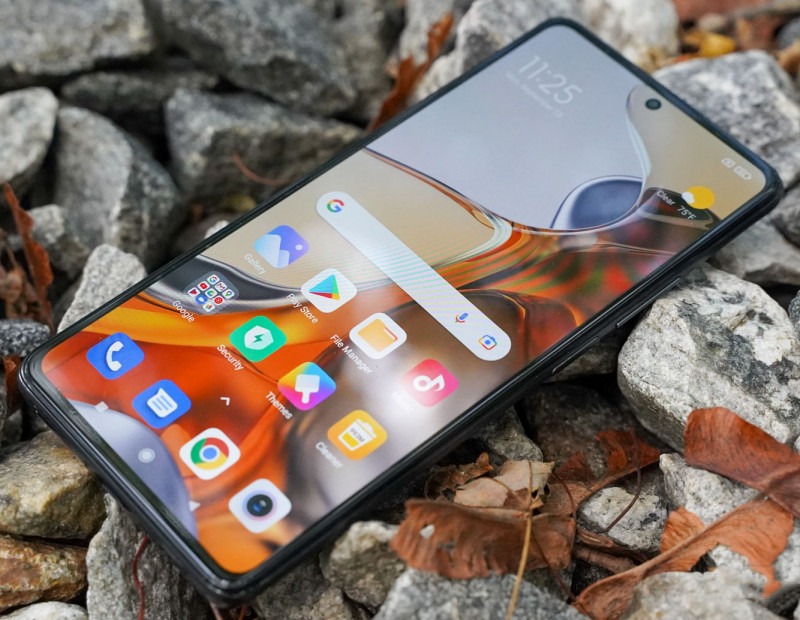 Screen quality brings sharp images, true colors
Xiaomi 11T is quite large with a close screen 6.7 inches feel comfortable when watching movies, working or even playing games. Thick body 8.8mm but in return the weight is not too heavy 203g. Therefore, experiencing the machine for a long time does not bring a feeling of hand fatigue.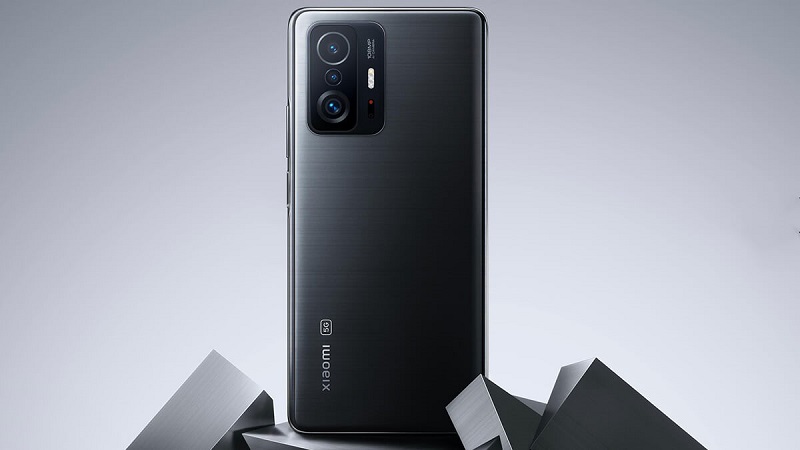 The 6.7-inch screen brings a comfortable experience
3. Is Xiaomi 11T 5G phone any good? Should I buy it?
Xiaomi 11T 5G converges many advantages such as youthful design, powerful chip, sharp screen, high battery capacity and super impressive fast charging. Besides that, 5G It is also a plus point in the process of using the machine.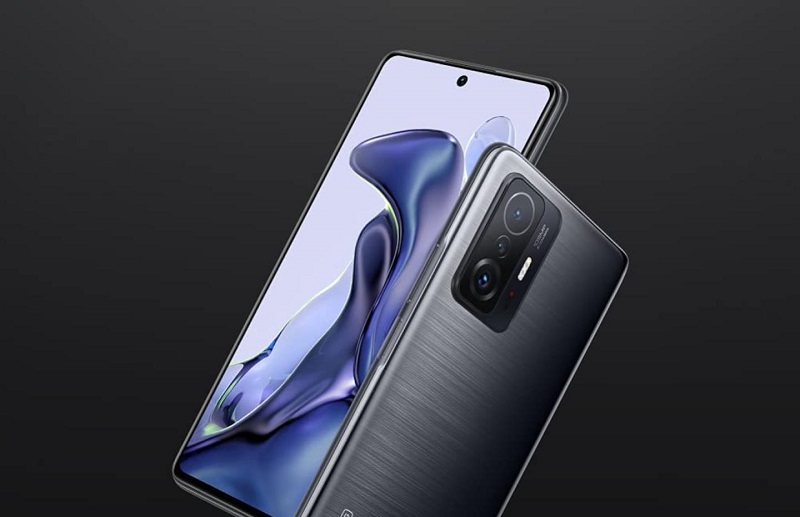 Xiaomi 11T 5G convergence of many advantages is the perfect choice for many people
With a price tag of more than 10 million, the Xiaomi 11T phone is the first choice for users with needs gaming or want to find a Professional photography equipment.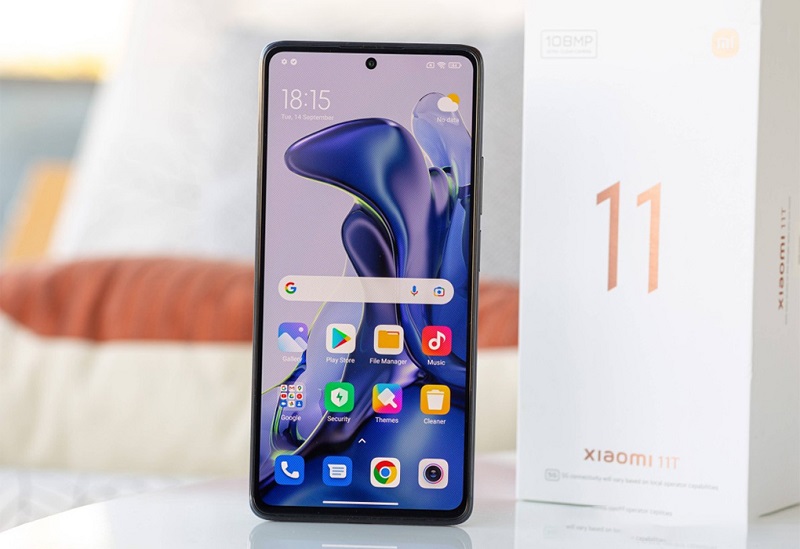 Xiaomi 11T offers good gaming and professional photography
Some points are not so good such as simple disignhas not really stood out from other phone versions in this price range machine size is a bit thick. However, this limitation is not significant if you only focus on performance, configuration and image quality that the machine brings.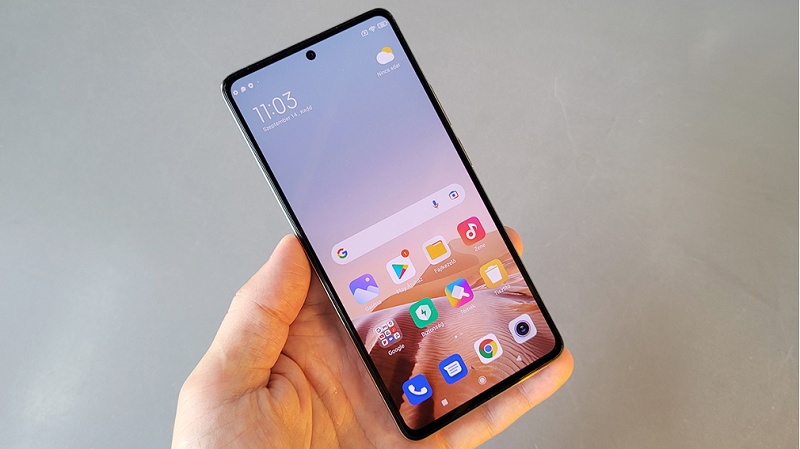 Xiaomi 11T with simple machine design
4. How much does Xiaomi 11T 5G phone sell for? Where do you buy it?
Currently, Xiaomi 11T 5G is being sold with a selling price of USD 335. You can choose from three youthful designs: white, blue and gray.
https://www.amazon.com/Xiaomi-11T-Compatible-Unlocked-Meteorite/dp/B09MBCBF77?th=1
Just now, the article has answered the question of Xiaomi 11T 5G phone with buffalo battery, beautiful screen, should I buy it? Hope the article is useful for you to make the right choice. Thank you for watching, see you in the next post!