Lines gaming laptop of Acer like Acer Gaming Nitro 5 and Acer Gaming Nitro 7 is indispensable for Acer Nitro Sense system management software, with hardware management and cooling capabilities to make the gaming experience smooth and stable.
1. What is Acer Nitro Sense software?
Nitro Sense is a proprietary software integrated on Acer laptops such as Acer Nitro 5 and Acer Nitro 7. Software helps manage the entire system hardware to help monitor the performance and temperature of CPUs, GPUs. In addition, the software also supports fan speed control for cooling, helping to stabilize machine performance when running heavy tasks for a long time.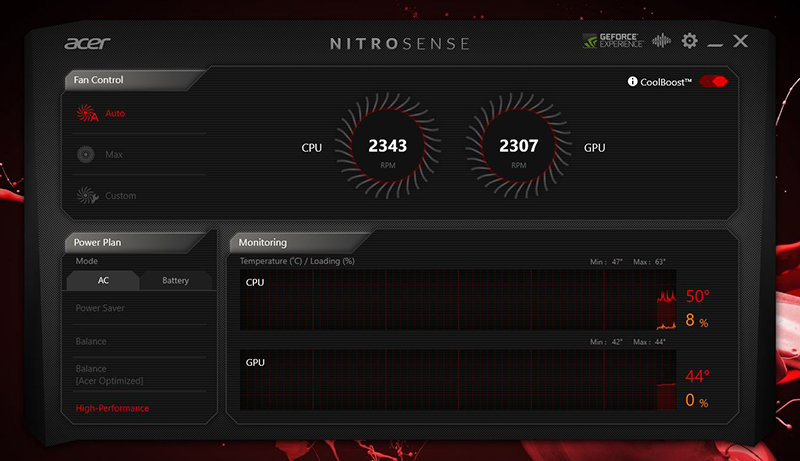 2. Features and uses of software Acer Nitro Sense
The main features of the software can be mentioned such as: monitoring CPU and GPU temperature, displaying hardware performance parameters, customizing the performance and cooling of the machine, … Moreover, the software also CoolBoost features help calculate and increase the heat dissipation of the machine to maintain the user experience when playing games without sacrificing performance.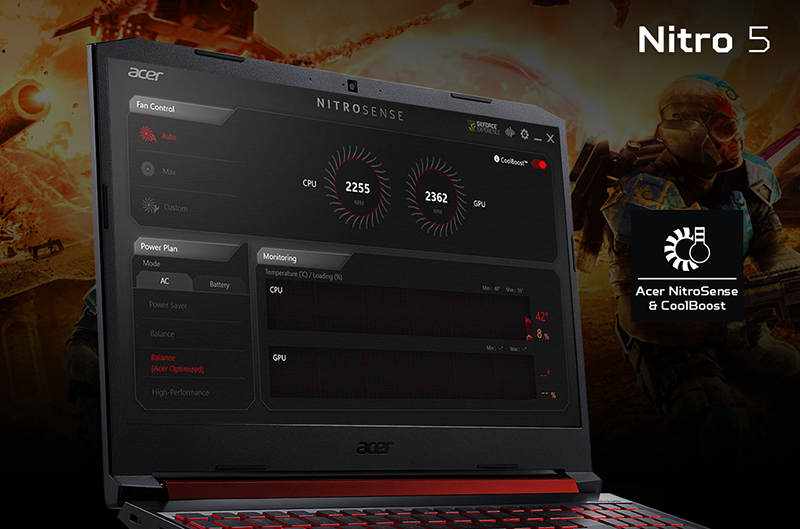 3. Devices supported with Acer Nitro Sense software
Currently Nitro Sense software only supports its gaming laptops Acer Nitro 5 laptop and Nitro 7, besides Acer also has other software similar to Acer Nitro Sense Predator Sense with similar features, but running on gaming machines Acer Predator of the firm.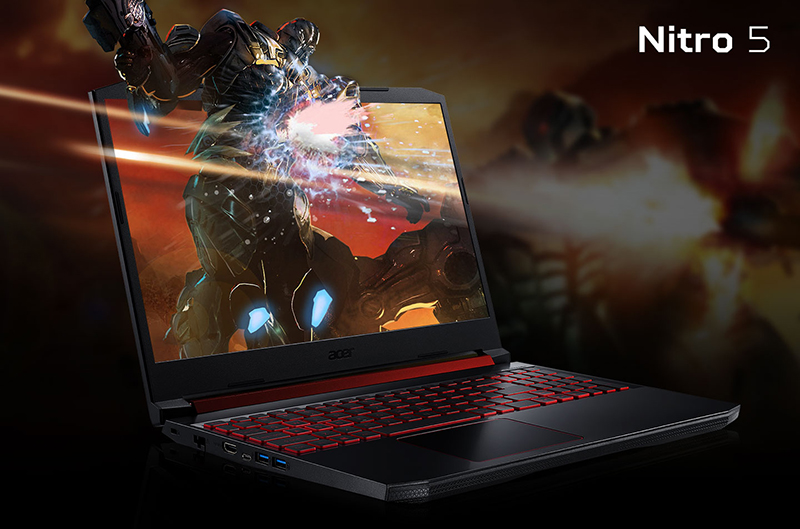 It can be said that, in order to meet users' gaming needs, Acer Nitro Sense software was born as an optimal solution to help laptops run more stable and smooth.