Rumored to be the smartphone First with a front camera hidden under the screen, Vsmart LUX is gaining the attention of the user community. If the truth VinSmart Equipping such a device is a big step forward for the smartphone industry. Apart from that, what else does the machine stand out for? Let's revisit these Summary of  Vsmart LUX leaks Please!
Design Vsmart LUX pioneered in the mobile industry?
Recently, a leaked video of a phone with a front design with a front-facing camera under the screen has been spread on the network. This smartphone is said to be Vsmart LUX. But VinSmart does not have any confirmation except the name.
According to the leak, Vsmart LUX is equipped with a screen with an ultra-thin bezel, especially the top and bottom borders. The front is quite similar Active 3 but instead of the "brother" camera, the Vsmart LUX may be equipped with an under-screen camera technology. There is no leak about Vsmart LUX's display specifications, but it is likely that the device will have an AMOLED screen of Full HD + resolution, size of 6.5 – 6.7 inches.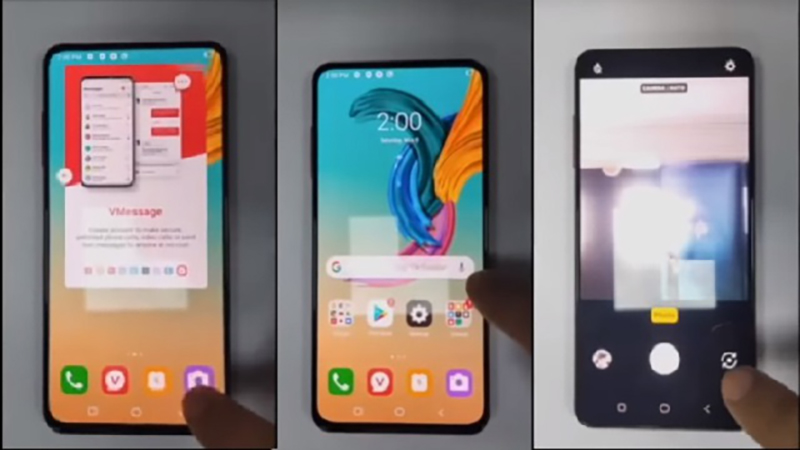 Vsmart LUX with non-defective screen and camera hidden under the screen. (Source: Internet)
Under-screen cameras are a big step forward for the mobile industry. In the past three years, since the iPhone X launched, every smartphone has always followed the trend of overflow, but the top notch is something that no manufacturer has solved. Manufacturers have embraced defective screen designs such as rabbit ears, water droplets, pills, moles or protruding cameras (soon to be "disgraced").
A number of smartphones with cameras hidden under the screen were also introduced but only stopped at the demo, the concept only. If Vsmart LUX had a front-facing camera hidden under the screen for commercialization, the Vietnamese smartphone brand would surely enroll in the world technology map.
Vsmart LUX uses Qualcomm's new chip, supports 5G?
Vsmart LUX is rumored to use the Snapdragon 768G chip. Although not a flagship chip, it is a new chip, has good performance and is equipped with 5G. You can look through the post Compare Snapdragon 768G, Dimension 820 and Kirin 820 5G to understand more about this chip line.
Snapdragon 768G is also just equipped Redmi K30 RESo, if Vsmart LUX is equipped with this chip, the machine is not only a big rival of the big man Xiaomi but able to compete with other flagships because of its unique design.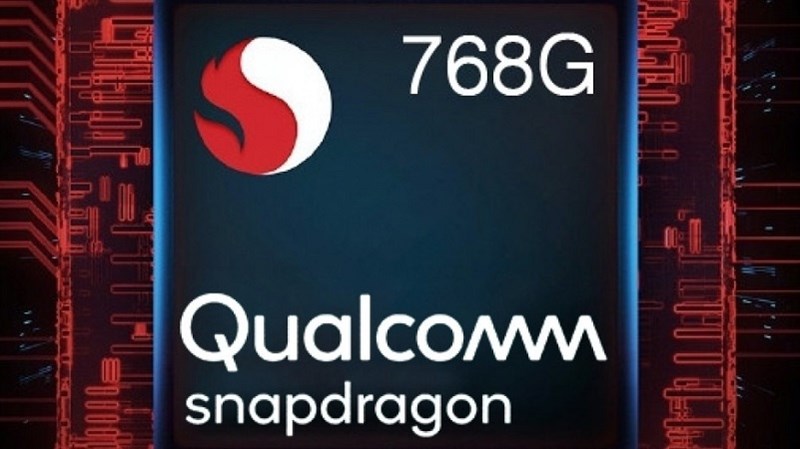 Vsmart LUX will use Snapdragon 768G chip supporting 5G network. (Source: Internet)
There has been no leak of RAM and internal storage yet. However, in the segment that is aimed at, Vsmart LUX will probably be equipped with 8 GB RAM, a level of RAM equivalent to every smartphone in the price range of 10 million. Besides, Vsmart LUX will be running Android 10 operating system on VOS 3.0 interface.
There is no information about the battery capacity of Vsmart LUX, but it may have a 4,500 mAh battery.
Possessing 4 rear cameras, Vsmart LUX serves all imaging needs?
Vsmart LUX will be equipped with 4 rear cameras arranged in a square in the middle of the machine as the trend of many smartphones today. Recent leaks suggest that these four cameras will include a main camera, an ultra wide-angle camera, an auxiliary camera that supports font removal and a 2x or 3x optical zoom camera.
With 4-camera set like that, Vsmart LUX can serve all needs of users photography. However, hardware is one thing, the recent Vsmart devices have not very impressive image quality, especially in the zoom and capture fonts. Hopefully VinSmart will optimize the camera software of Vsmart LUX better to improve the quality of photos.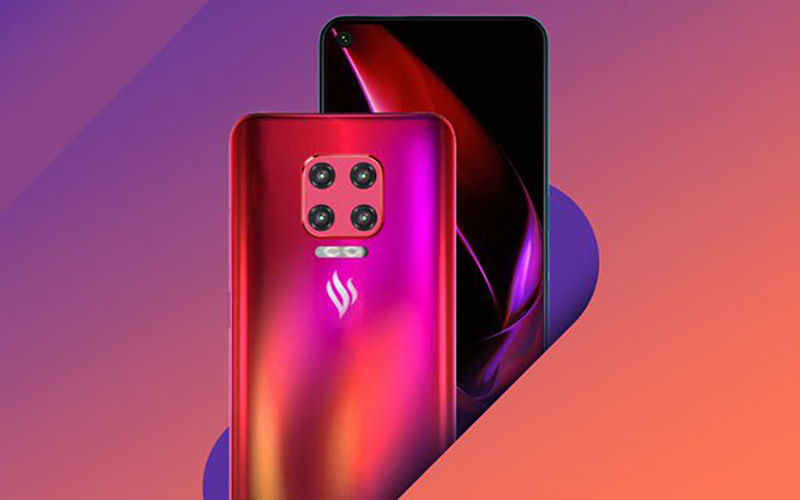 Vsmart LUX will own 4 rear cameras. (Source: Vsmart Fans Community)
Vsmart LUX destroys all smartphones with the price of 10 million?
According to the recent leaked information, the price of Vsmart LUX may be about 10 million VND. This price will really attract a lot of users who are and will be interested in the device. In the current 10 million price range, there are not too many good smartphones, not to mention the similar design, no highlights.
If Vinsmart launched Vsmart LUX with the highest technology and the price could not be "delicious", it is certain that the Vietnamese smartphone brand will destroy all competitors in the segment.
However, all is still a rumor and we still have to wait until the device is officially launched to know the truth. Expected in July, Vsmart LUX will have official information about the configuration and price of the device. I will update it quickly when Vsmart LUX has the latest information, so please watch it often.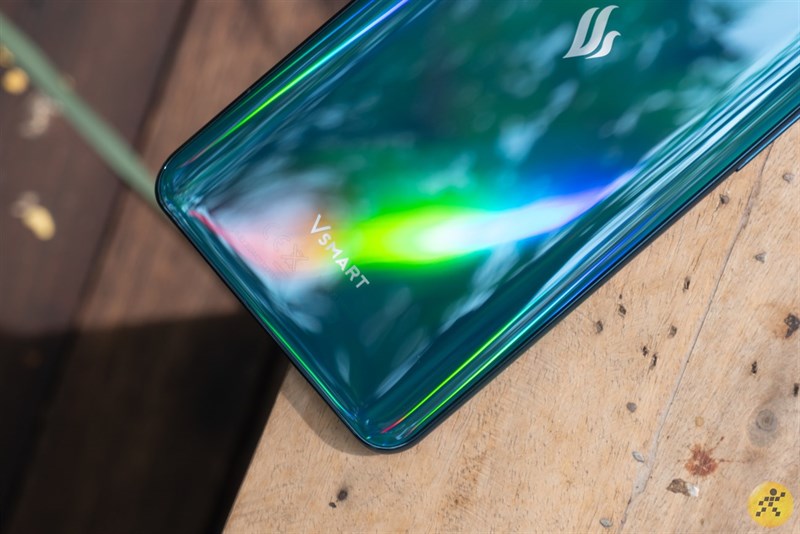 Vsmart LUX will be sold at a reasonable price like other Vsmart series.
Summary
All the information about Vsmart LUX up to now is just a rumor, until July, everything will be clarified. But we should also expect this smartphone to be commercialized. Anyway, we are already bored with the top screen smartphone.
Not to mention, this is still a Vietnamese smartphone, what crime should we not hope and be proud of?
What about you, what do you expect from Vsmart LUX? Let us know in the comments below!