Soft freezing technology Being a lot of brands like Panasonic, Samsung, Toshiba, … integrated into its fridge product. In this article, let's learn more about the Ultra Cooling Zone soft freezer compartment on Toshiba refrigerators to see if there are any outstanding features!
Soft freezing technology is a technology for preserving food without freezing the food, which helps to process food as soon as it is removed without thawing.
1. How does the Ultra Cooling Zone freezer compartment work?
– Freezer compartment, Ultra Cooling Zone, creates thin ice layer
Food stored inside the freezer compartment is soft at temperature -1 ℃ will not be frozen, besides they are covered with a thin layer of ice to help protect the quality, freshness and nutrition of food availability.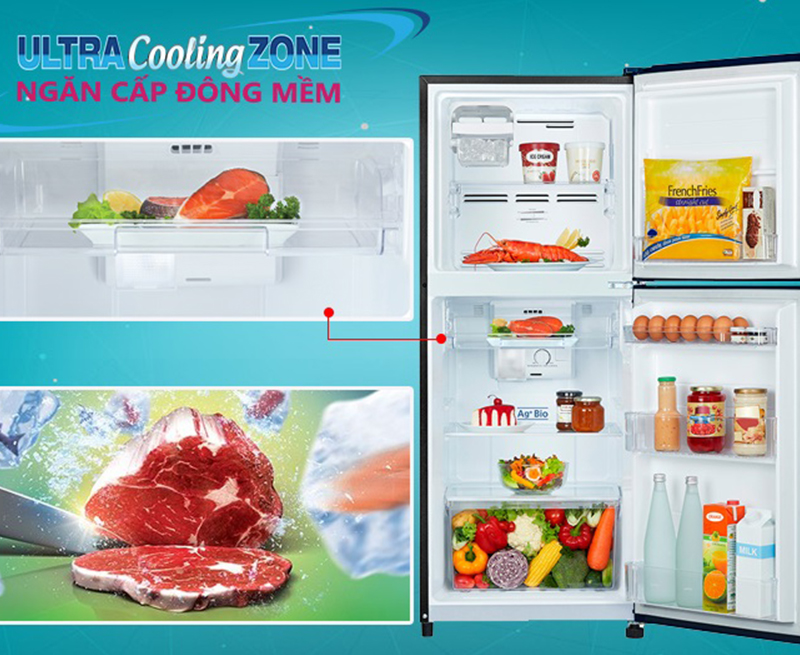 Ultra Cooling Zone Technology
When you need to use, you just take the food out of the freezer compartment and immediately process it without spending time defrosting.
– Inverter technology
Ultra Cooling Zone is often used on the lines Inverter refrigerator.
Because of the characteristics of Inverter technology is energy saving up to 30-50%, you can safely use the freezer compartment constantly without worrying about your monthly electricity bill.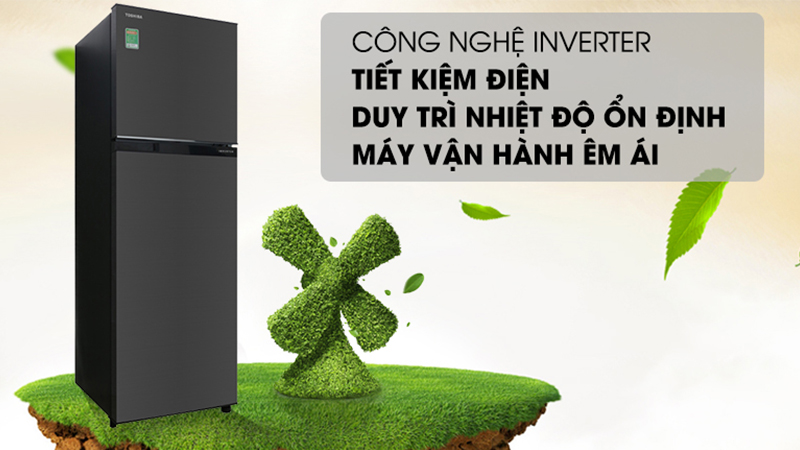 Inverter technology
In addition, Inverter technology has the ability to adjust the rotation of the compressor to prevent freezing inside the cabinet, this ensures that the freezer compartment is always maintained at the heat level. -1 ℃.
Note: Freezer compartment Ultra Cooling Zone -1 ℃ suitable for food preservation and use right away during the day. Freezer is still the best option for you to store and preserve foods for long-term use.
2. Benefits of Ultra Cooling Zone on Toshiba refrigerators
– Saving electricity
Along with the integration of Inverter technology, the ability to save electricity of the Ultra Cooling Zone is significantly improved, reducing the unnecessary power consumption during use.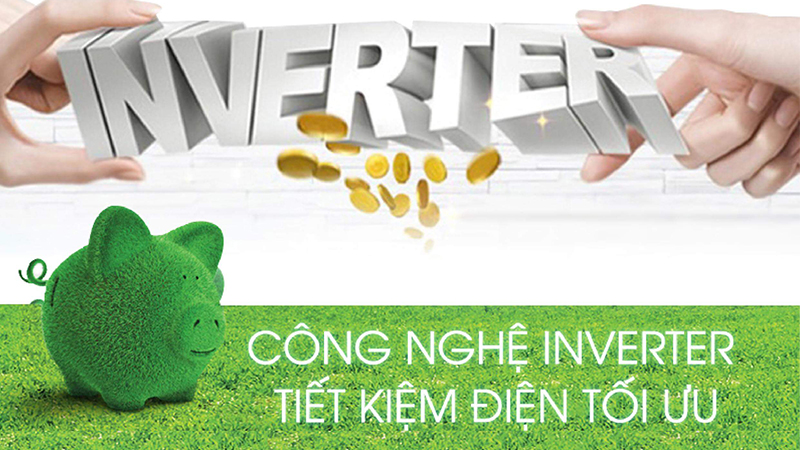 Save significant power consumption
– Preserving optimal food
The soft freezing technology on the Toshiba fridge helps food stay in place color, taste, freshness.
In addition, technology also limits the activity of bacteria and microorganisms in food, thereby preventing odors from mixing together.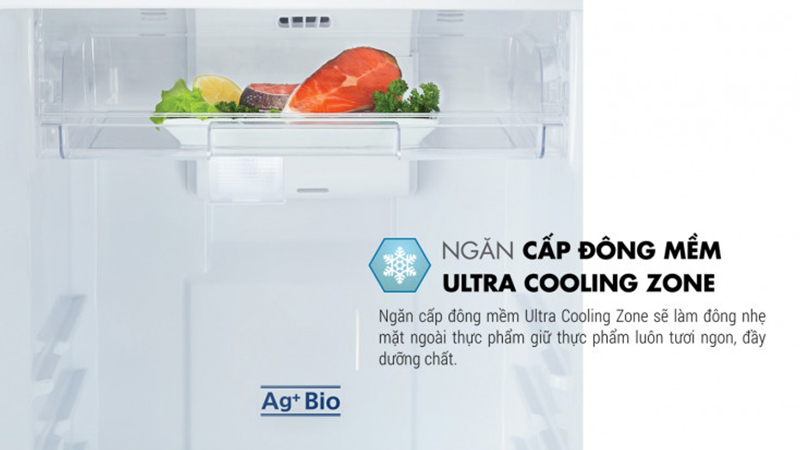 Slightly freeze the surface of the food
– Food retains nutrients
With the thin layer of ice surrounding the food, you can be assured that the nutrients are still retained and preserved perfectly.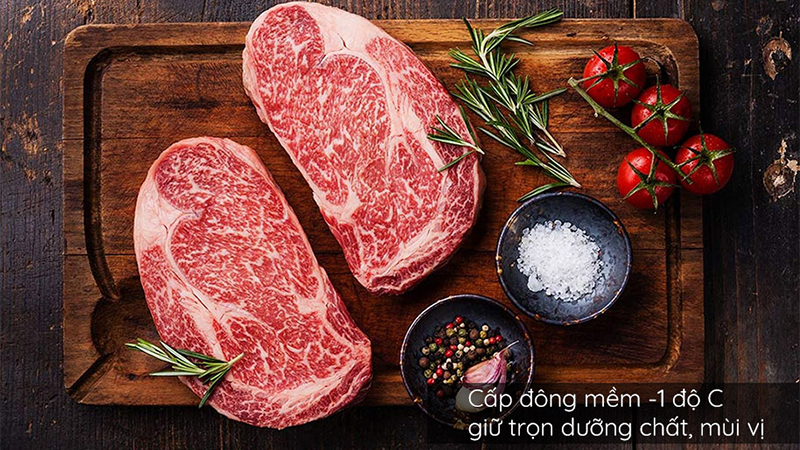 Nutrients are still well preserved
– Food does not contain odors
The freezer compartment is designed with an airtight lid to prevent food from smudging with food from other compartments.
3. Toshiba refrigerator products are equipped with Ultra Cooling Zone technology
You can refer to some products of Toshiba refrigerators equipped with Ultra cooling Zone technology: Refrigerator Toshiba Inverter 608 liters GR-AG66VA (XK), Refrigerator Toshiba Inverter 555 liter GR-AG58VA (X), Refrigerator Toshiba Inverter 555 liter GR-AG58VA XK, Refrigerator Toshiba Inverter 608 liters GR-AG66VA X, …
Thank you for watching and see you in the following article.