You want your Messenger messages to show up on the screen phone, you do not need to be in Messenger to view it. Then this article I will guide you How to turn on the display of Messenger messages on the screen Android phone Please!
– Instructions are checked and done on Samsung Galaxy S10 +, running Android 10 with Messenger version 267.0.0.15.119, for other models / running other operating systems / different versions of Messenger, the interface may change but the method will be similar.
– The items in the article complement each other, to perform section 2 please do before section 1; For item 3 to work, you need to do it before item 2 (without item 1).
1. How to enable chat bubbles on Messenger
This guide helps you to chat while watching videos, using another application. The message will appear as a floating bubble on the screen.
– Step 1: Turn on chat bubbles in Messenger
First you go in Messerger > Select on his avatar > Turn on Chat bubble up.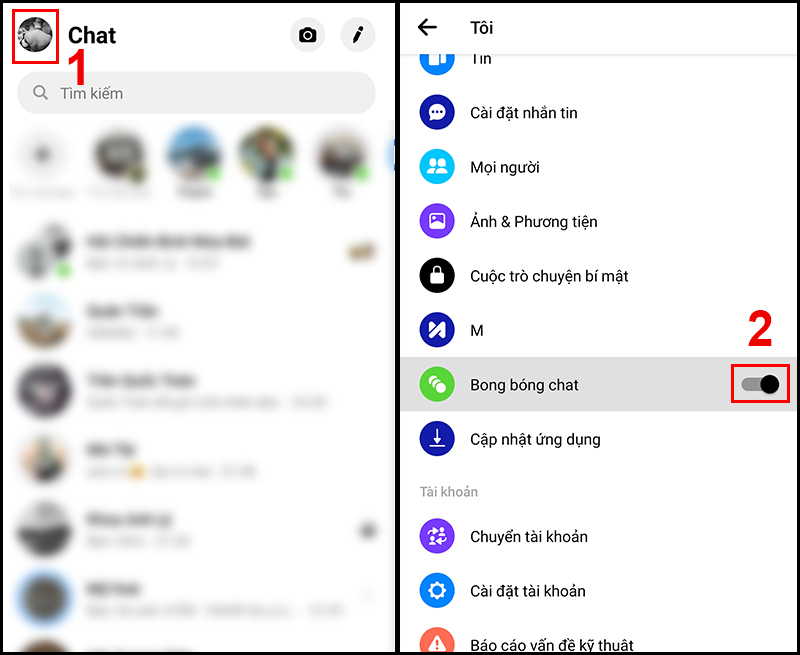 – Step 2: Authorize Messenger in Android system
You keep on the application Messenger > Select TDo not believe the application > Select on Pictures in Pictures (Pictures in Pictures – PiP) and Appears on top to authorize it.
Note: The section that appears on the top of other models may have a different name as Floating Window, but the feature is still the same.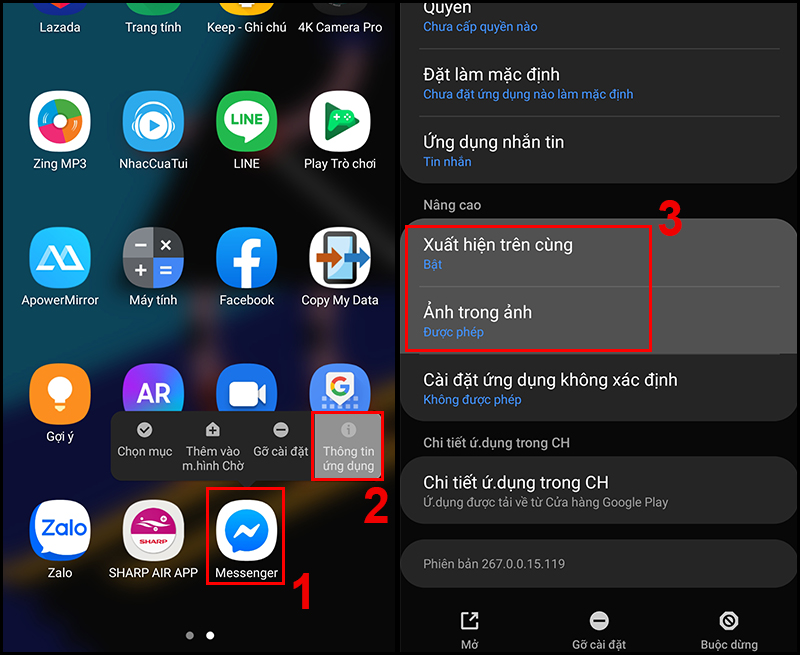 2. How to display messages, preview notifications from Messenger
This guide makes it possible to see the sender's name, the message on the screen (the message pops up instead of leaving the number) even when not opening Messenger.
– Step 1: Access Messenger settings
You on Messenger > Select into avatar mine.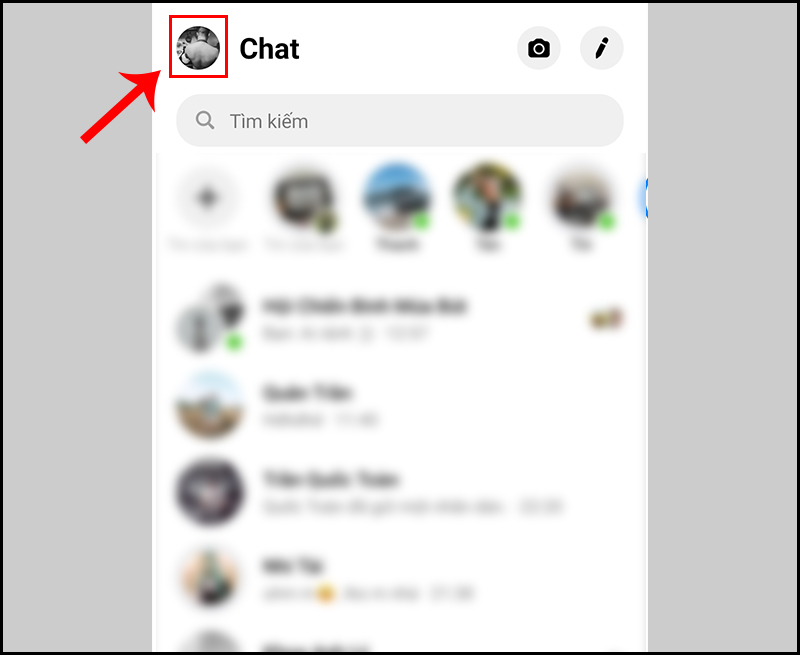 – Step 2: Turn on notifications and Preview notifications
Next in section Option > Select Notification & sound (first) > Turn on notifications (2) and Preview notification (3).
3. How to display and preview messages on the lock screen
This guide helps you to see the message, the sender's name even in the phone lock screen. However, you should not use it because others can read your private messages.
– Step 1: Turn on lock screen notifications
First you enter Setting At the main screen> Click on Lock screen > Turn on Notification.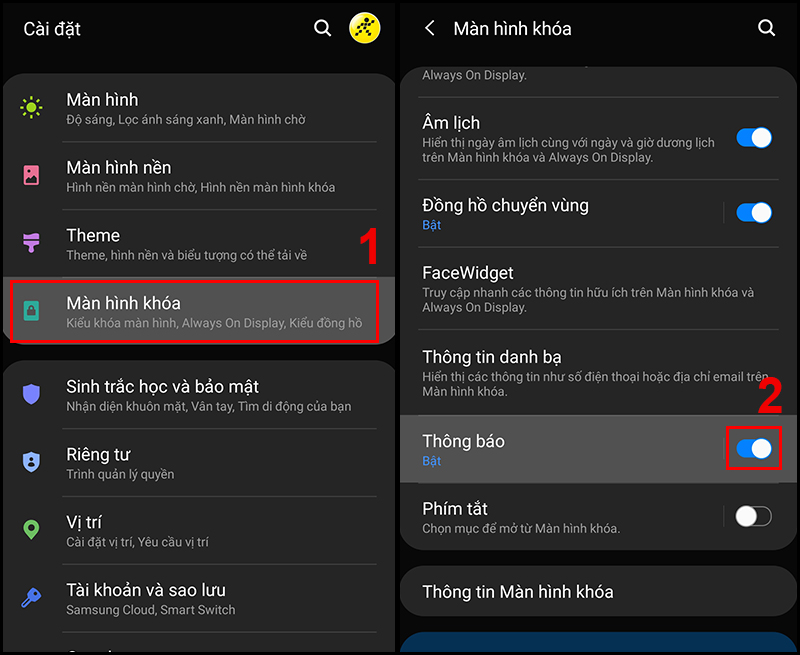 – Step 2: Choose a display type
Here you select few Type of view To change the current style, you like.

So I just showed you how to turn on the display of Messenger messages on the Android phone screen. Hope this article will help you.
Good luck.