The Viewed feature on chat apps such as Facebook Messenger, Skype, etc. indicates whether you have read the message or not. If you don't like it, you can turn it off. The following article will guide you turn off Notifications Viewed messages on messaging apps popular today.
1. Turn off the Viewed in Facebook Messenger notification
Step 1. Turn on airplane mode on phone.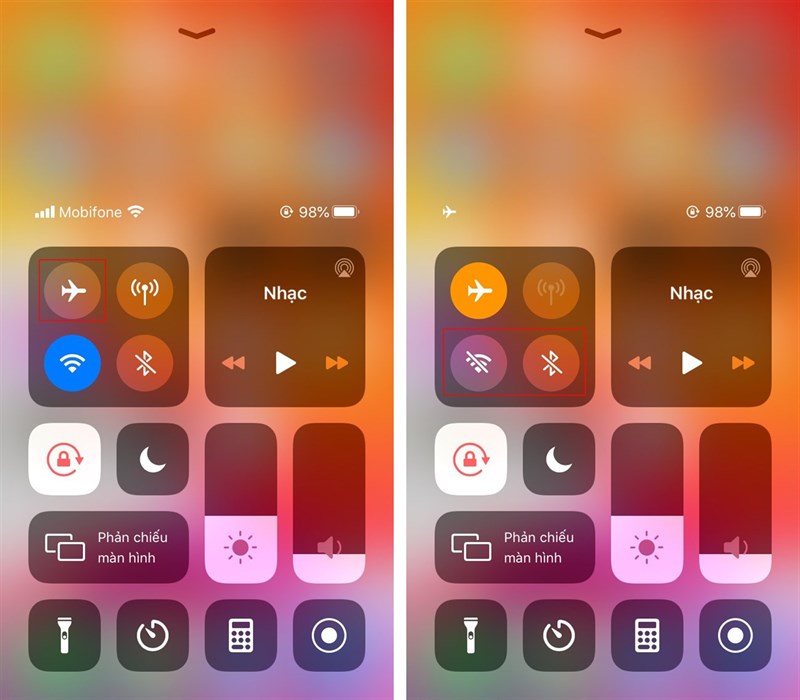 Step 2. Launch the Facebook Messenger app and open the messages you want to read and notify Watched will not be sent because there is no network connection.
Step 3. Close the application completely (Turn off multitasking) after you have read the message and turn off the airplane mode for normal reuse.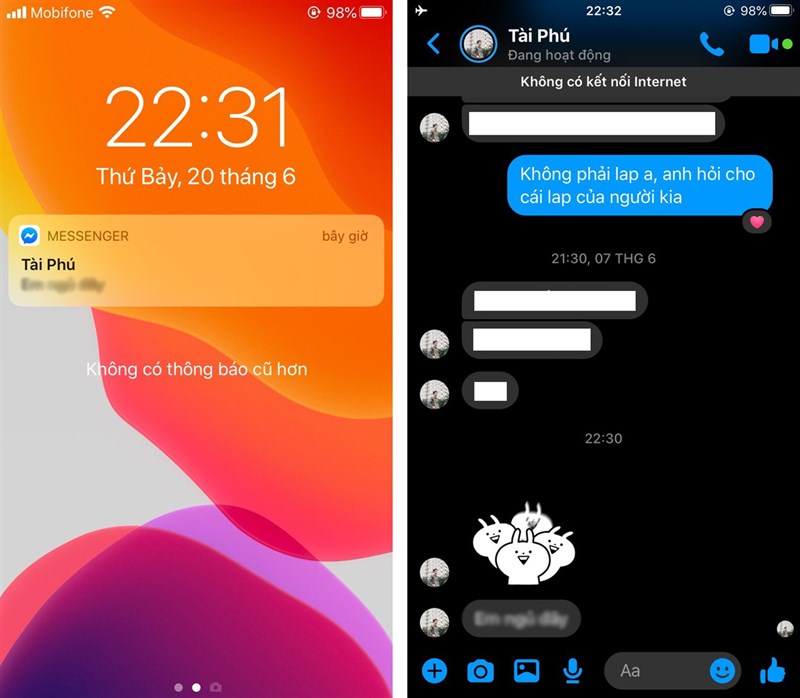 2. How to turn off the message Viewed on Viber
The Viber Privacy section provides many features that you can customize. Viber also features Watched and you can turn it on and off as you like. How to do the following.
Step 1. Launch the Viber application on your device. Select the item More at the bottom of the screen to enter options. Select section Setting.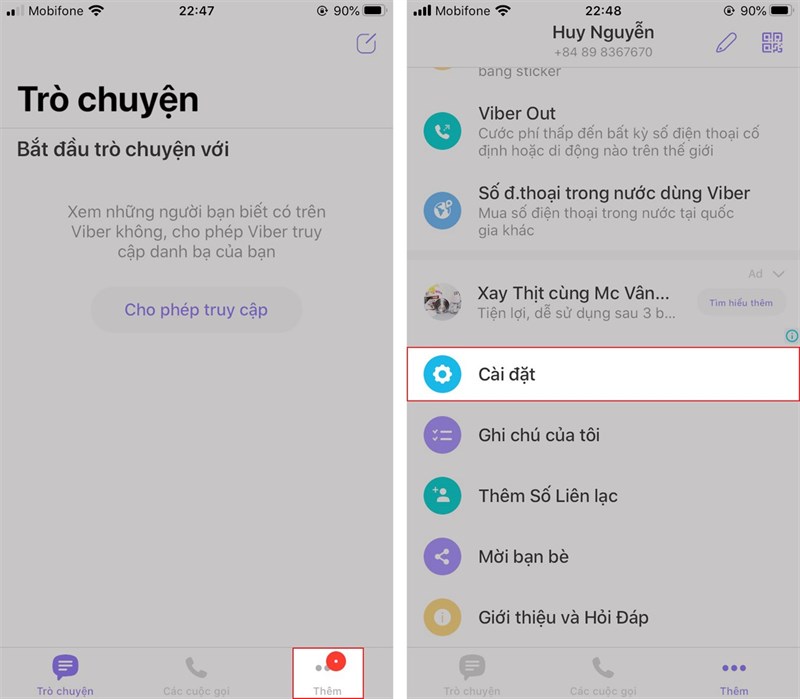 Step 2. You choose Privacy, will see an option called Share 'Read' Status. Turn off this option and notify Watched Your side will be turned off.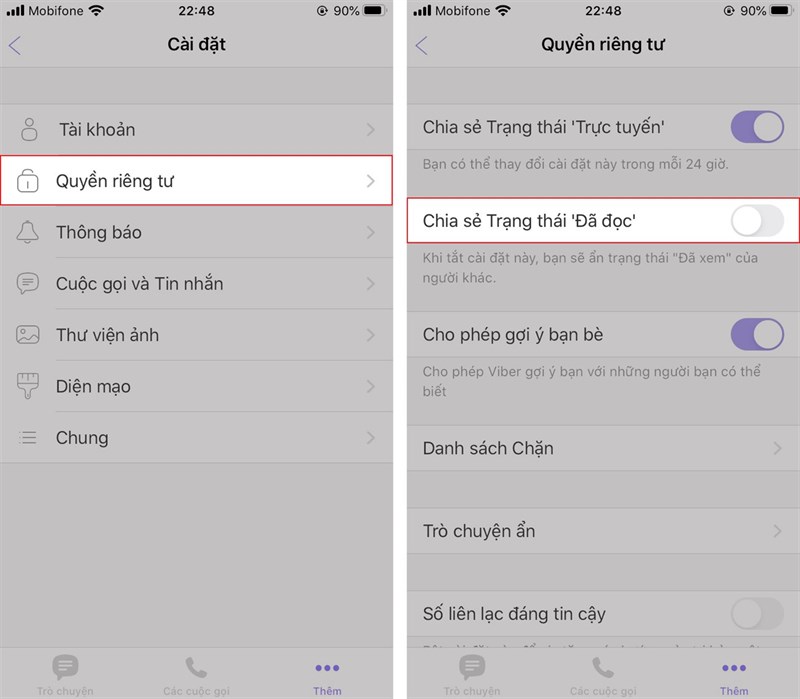 3. How to turn off the Viewed in Skype notification
The Skype application allows you to turn off Watched notifications in two ways.
Method 1. Change your current status
Step 1. Open the Skype app and click the icon file your at the top.
Step 2. Choose Invisible do the new state.
Method 2. Turn off the Watched notification in Settings.
Step 1. Into the file your. Select section Setting.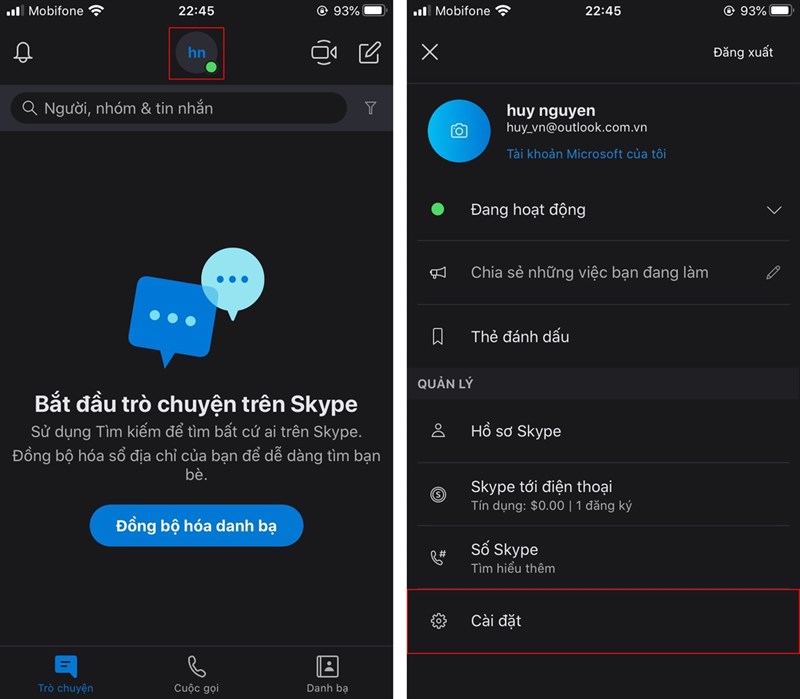 Step 2. Click on the item Message. Turn off the option The newspaper has read.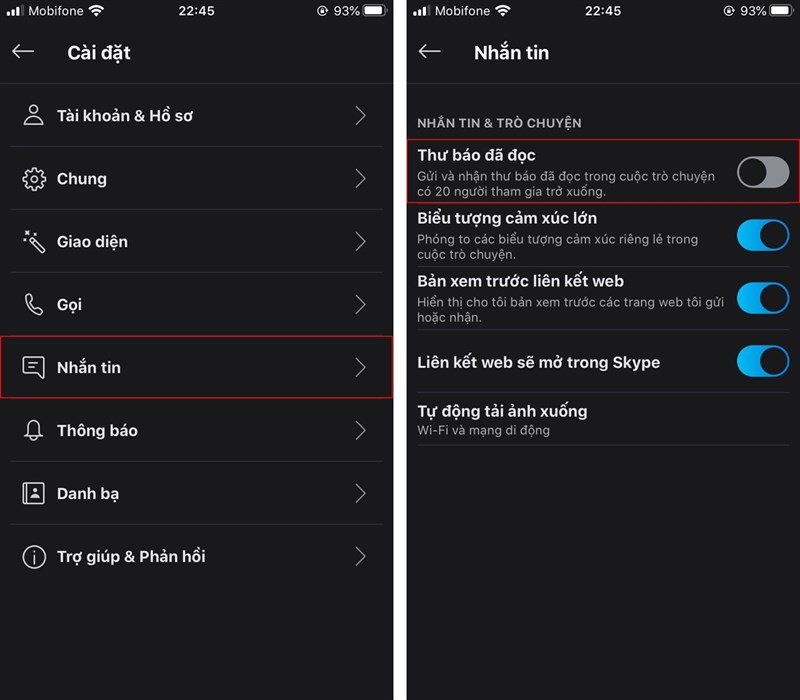 4. Turn off the Watched notification on iMessage
iMessage gives you the option to display a Watched notification for your chats. How to do the following.
Step 1 .You come in Setting on iPhone, select Message.
Step 2. Scroll down, you will see the item Send read notifications. Please turn it off and notify Watched will be disabled in iMessage.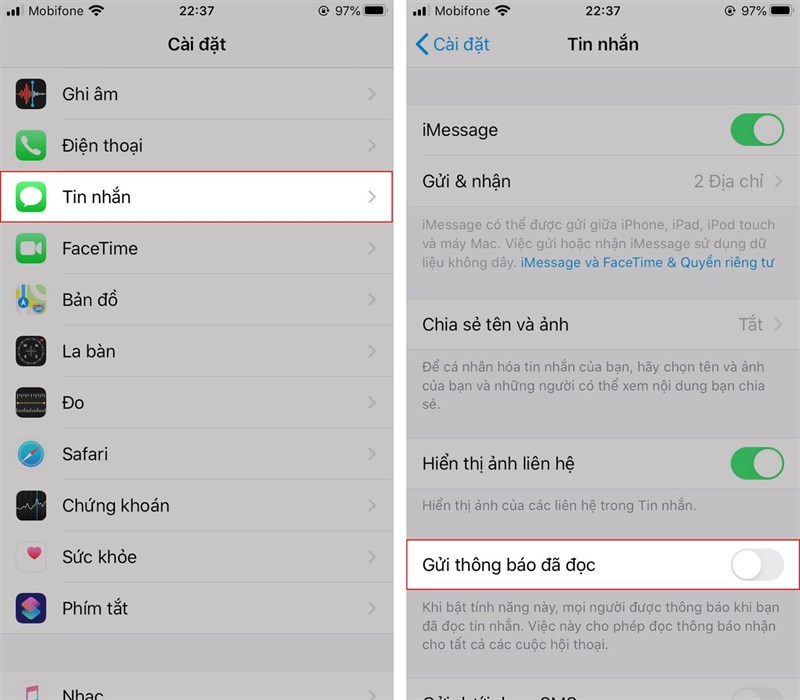 Hopefully these solutions will help you in protecting your privacy. Remember to click Like and Share support yourself.