When you listen to music on Spotify with a regular account, ads will appear. To turn off these ads, you must upgrade your account to Premium for a certain fee. But you can too Remove audio ads on Spotify by your guide in this article. Stay tuned.
How to turn off the ad sound when listening to Spotify music
Step 1. Download Spotmute app on the app market to your device, link to below.
Step 2. Open the Spotify app, go to Setting by clicking the gear icon in the upper right corner> on Play Status of the device.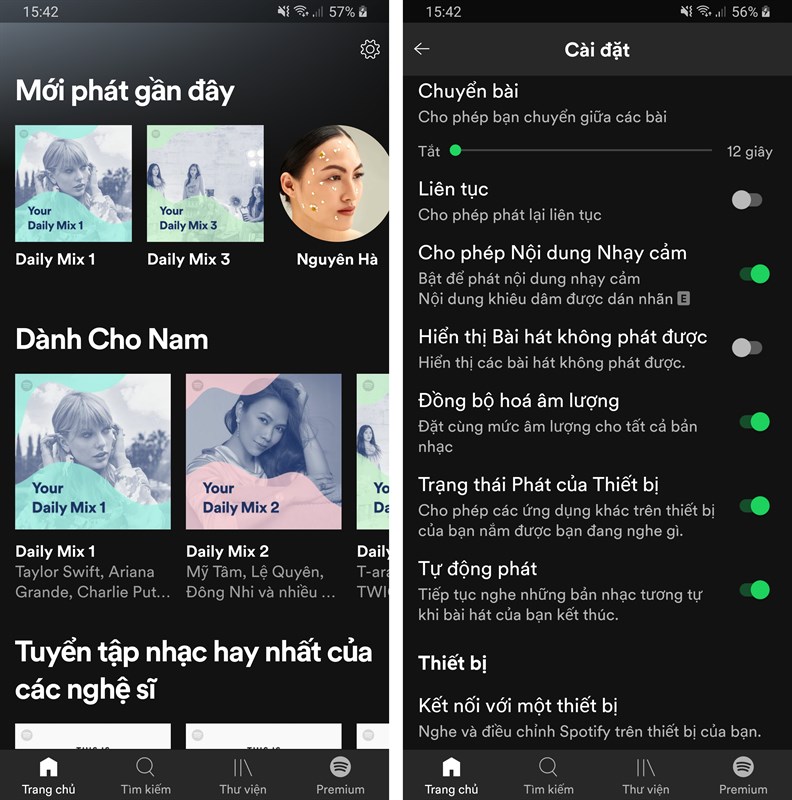 Step 3. Start the application SpotMute, turn the switch to toggle the status Enabled. You can see the status Currently muting ad on the app's notification interface whenever the ad is playing and the mute feature is active. Every time the ad sound is turned off, the app will record it. You open SpotMute to see at Total ads muted.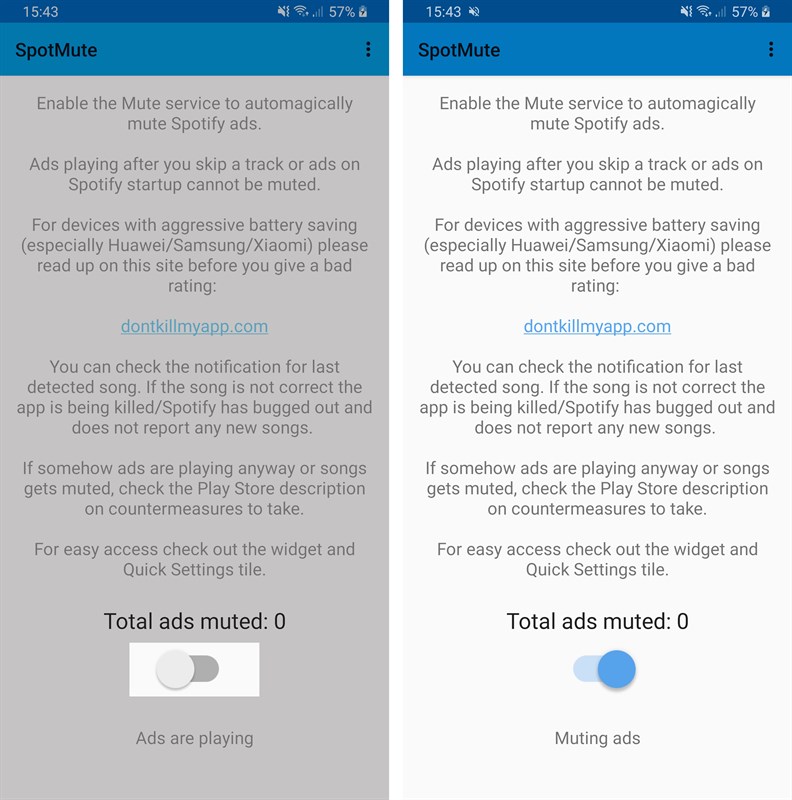 So you can listen to music freely on Spotify without being bothered by ads anymore. Remember to click Like and Share support yourself.