Collection clock The limited edition Transformer and Justice League are now exclusively owned by Mobile World in Vietnam. Let's find out about these two unique collections through the article below!
1. Transformer
Transformer watches collection made by the company Larmes Inspired by superheroes (robots) in the series of the same name.
With angular, powerful lines full of personality, the Transformer collection is aimed at fans as well as most active young people.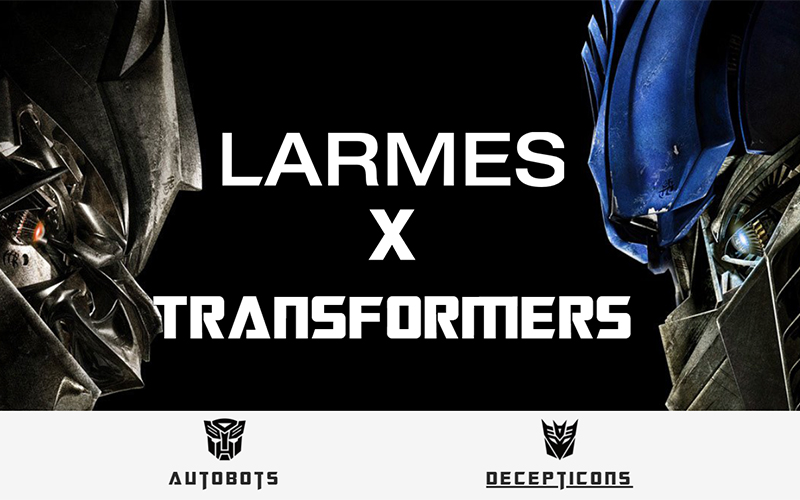 1.1. Grimlock
Grimlock is considered to be the Leader of Dinobots – an offshoot of Autobots with the ability to transform into dinosaurs. Despite the brutal, somewhat cruel nature, Grimlock is still a brave warrior, receiving the utmost respect from both friends and enemies.
Therefore, the Larmes Grimlock line of watches possesses a luxurious dark gray tone along with a gold edge, giving off a flashy appearance, giving a somewhat cold-hearted confidence to the wearer.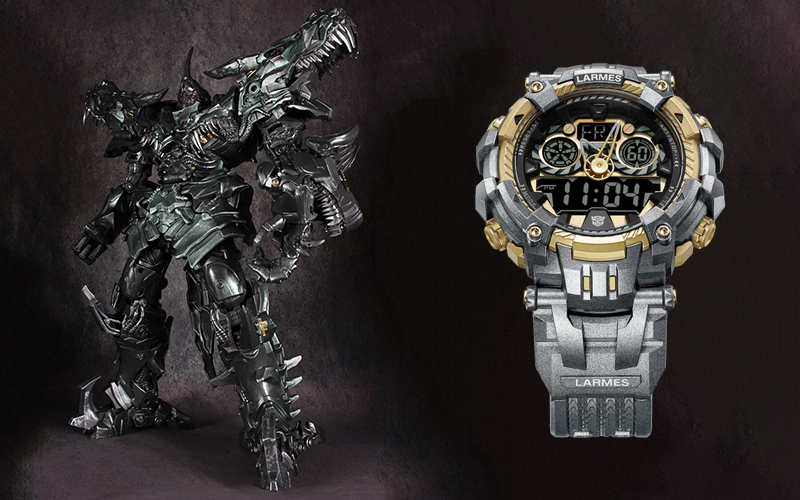 1.2. Bumblebee
Bumblebee is a member of the Autobots group, possessing excellent reconnaissance capabilities. When transformed, he became a sports car Urbana 500.
Inspired by this character, the Larmes Bumblebee has a youthful, dynamic design, expressing agility with fresh yellow tones, combined with black threads for a strong nature.
1.3. Optimus Prime
Optimus Prime – Supreme Leader of Autobots, representing justice in Transformer. He is described as a wise, brave commander who is respected and trusted by everyone. When transformed, Optimus Prime becomes a red-blue truck, the front end has the Autobots logo.
Larmes Optimus Prime watches take the main color of red – blue, combined with strong angles, sporty details, bringing a youthful and dynamic style to the users.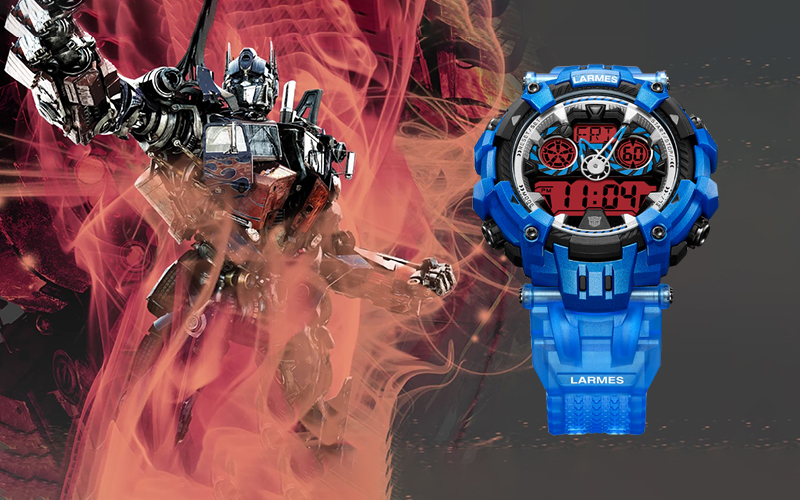 1.4. Megatron
Megatron – The supreme leader of the Decepticons – is the enemy of Optimus Prime as well as the Autobots. He is an avid and ambitious character, transforming Megatron into a sharp, powerful fighter.
Taking the main gray-black tone with muscular lines and indispensable familiar Decepticons red logo, the Larmes Megatron watches bring a different style and personality, showing the health and experience for the wearer.
1.5. Jazz
Jazz is considered the right hand of Optimus Prime. When transforming he became a Martini Porsche 935 turbo racing car. With extensive experience, and endless creative ability, Jazz is the one who often performs the difficult and dangerous tasks of the group.
Jazz Larmes watches inherit the gray-green color from the Jazz characters. Brings youthfulness, dynamism and no less strong, courageous.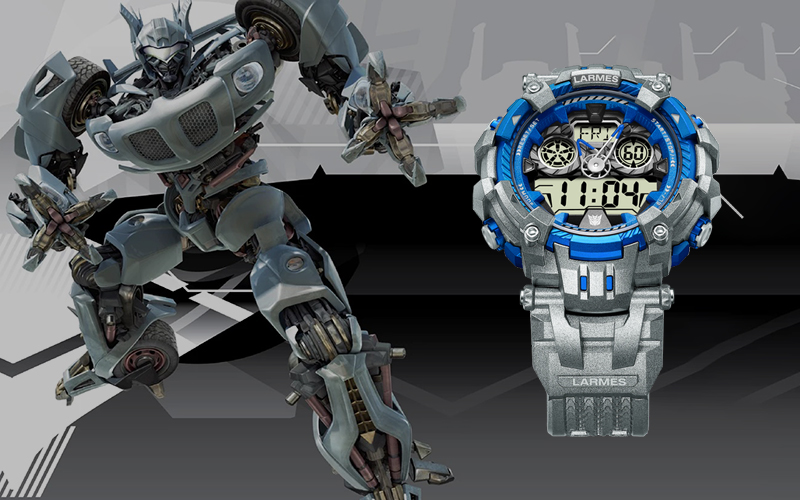 1.6. Sentinel Prime
Sentinel Prime is the great teacher of Optimus Prime, a proud warrior, and he is also considered to be a true leader of Autobots.
The Larmes Sentinel Prime watch line has a strong temperament from two separate red and black colors.
1.7. Shockwave
Shockwave is a loyal servant of Megatron. He is portrayed with a cold, brutal personality and a series of deadly weapons: laser guns, X-rays, gamma rays, radio waves, …
Taking the mainstream black tones, the Larmes Shockwave watches bring a sharp, cool style.
1.8. Blackout
Blackout is a member of the Decepticons faction, transforming into a dangerous battle helicopter.
The Larmes Blackout watches in black tones incorporate striking blue details.
1.9. Sideswipe
Sideswipe is a member of the Autobots, transforming him into a fast and cunning Lamborghini race car.
2. Justice League
The Justice League collection is branded watches Daumier The design is based on the heroes of this justice union.
This is a watch in the high-end segment, produced in limited quantities with a new, unique design, creating a style and class for the wearer.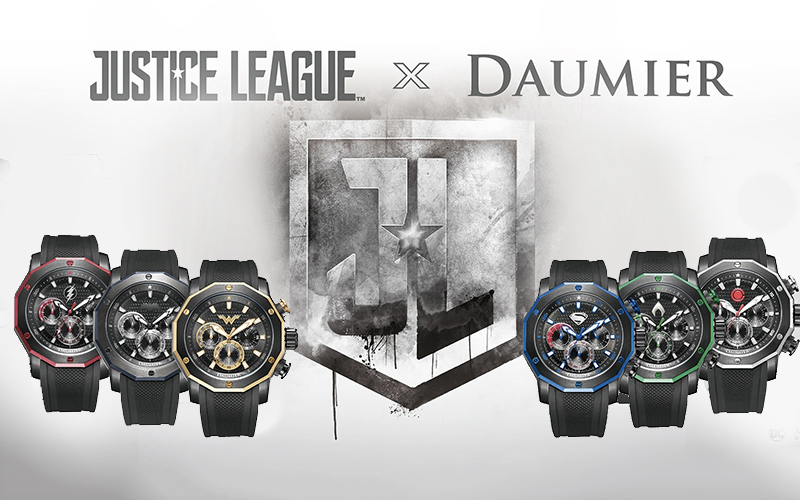 2.1. Superman
Superman is considered the most powerful superhero of the justice union. He was born on the planet Krypton then sent to Earth by his father.
The Daumier Superman watch line combines red, blue – the main colors of Superman's outfit, and subtle angles.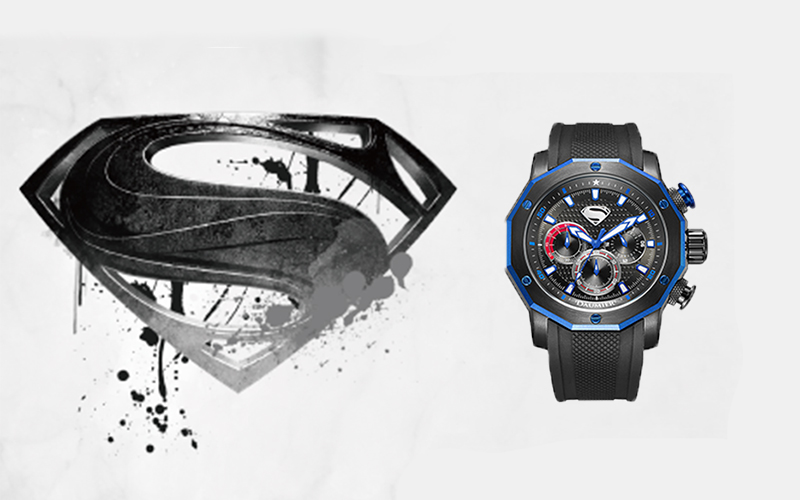 2.2. Wonder Woman
Wonder Woman is a strong female warrior, originally from Princess Diana of Themyscira, who fought for justice, love and gender equality.
The Daumier Wonder Woman watch is adorned with luxurious gold metallic motifs, inspired by the gold noose that she used as a weapon.
2.3. Cyborg
Cyborg is a special character, his real name is Victor Stone. After an accident caused by the evil Parademon – Darkseid forces on Earth, Victor was seriously injured, when his father implanted nanite micro computers and Promethium metal structure to replace the lost body. Victor became a half human and half machine.
He later joined forces to repel Parademon – Darkseid forces, along with other superheroes, to create Justice League.
2.4. Batman
Batman, whose real name is Bruce Wayne, witnesses his parents being murdered, Bruce is aware of justice, trains himself and vows to take revenge, fight crime.
Batman does not possess super powers like other superheroes, in return he possesses genius intelligence, superior martial arts and other sharp skills.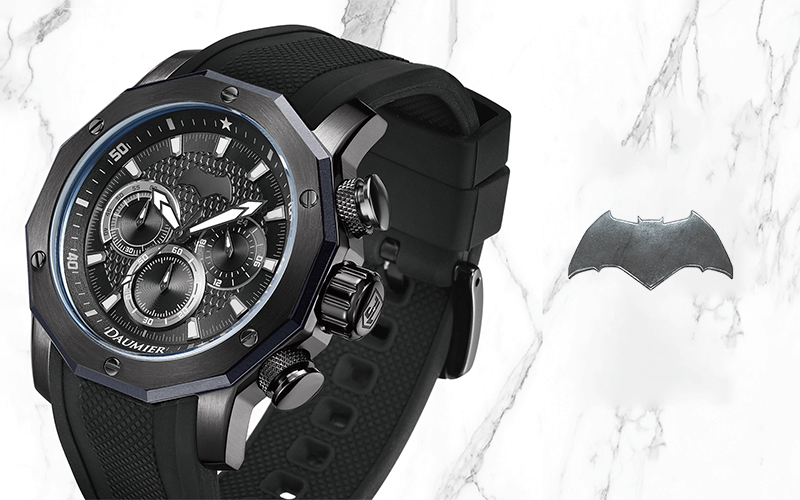 2.5. Aquaman
Aquaman – real name Arthur Curry is the half-blood of Queen Atlanta and Tom Curry – a lighthouse keeper.
In his childhood, when he lived on the ground with his father, after growing up, he resisted the land invasion of his half-brother, Ocean Master and overthrew him, Arthur became King of Atlantis and took the name Aquaman, Continuing the peace of Atlantis and the surface people.
2.6. The Flash
The Flash – the fastest man on the planet, besides speed, he also possesses many other super powers such as passing through objects, the ability to recover quickly and the ability to fight sharp.
The Flash is also one of seven people involved in founding the justice union, against many dark forces.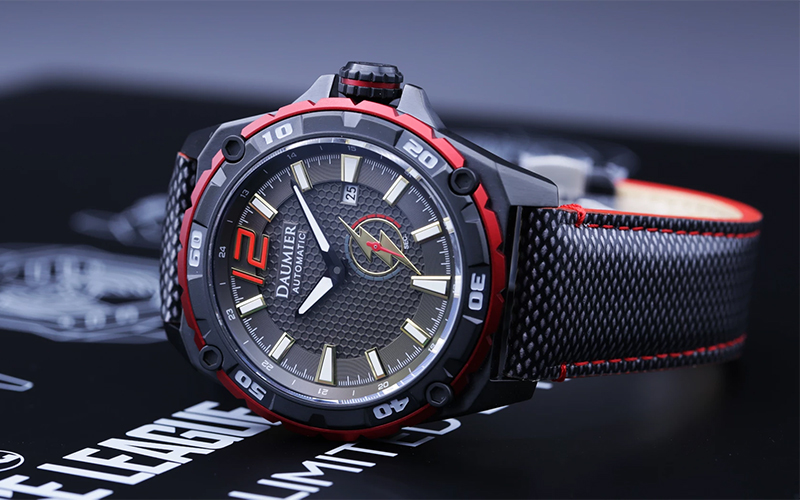 Above are a few to share about two collections of watches Transformer and Justice League. Hopefully the article will bring useful information for you.