For those who love music Sony Already a very familiar brand. Especially with vibrant sound quality, strong bass beats Sony Extra Bass WF-XB700 will be the one headphone true wireless Great for you to choose. Please with me on the hands of the Sony Extra Bass wireless headset WF-XB700 hey.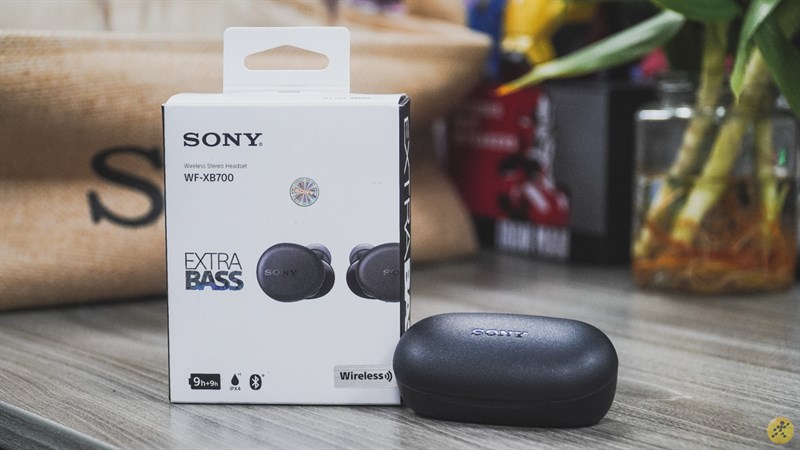 Sony Extra Bass WF-XB700 carrying case.
1. Design of Sony Extra Bass WF-XB700
The Sony Extra Bass WF-XB700 charging box is made of rough plastic with a clear black lid, allowing you to see the charging indicator light of the headset inside. The feeling of holding this box is very light and fits in my hand. This earphone case is designed to be placed on a table, with the Sony logo engraved and facing out.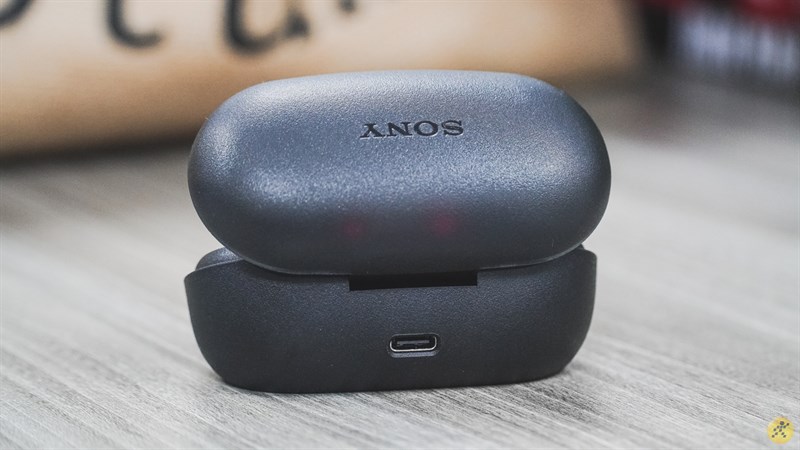 Sony Extra Bass WF-XB700 charging box with matte black design.
Inside our charging box is the Sony Extra Bass Wireless Headset WF-XB700. At first I felt a little bit down with the rough plastic design of these two headsets. It is not as nice as glossy plastic.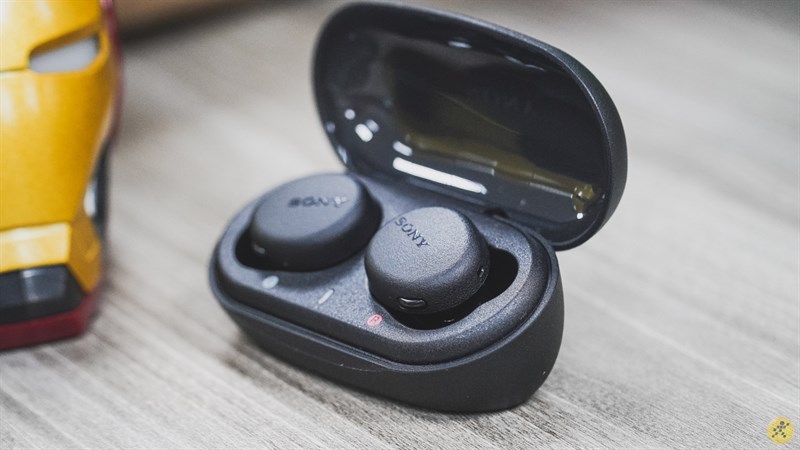 Charging box with a convenient tabletop design.
But in return with the rough plastic material will be harder to scratch and the pair of headphones will always retain the best appearance after a long period of use.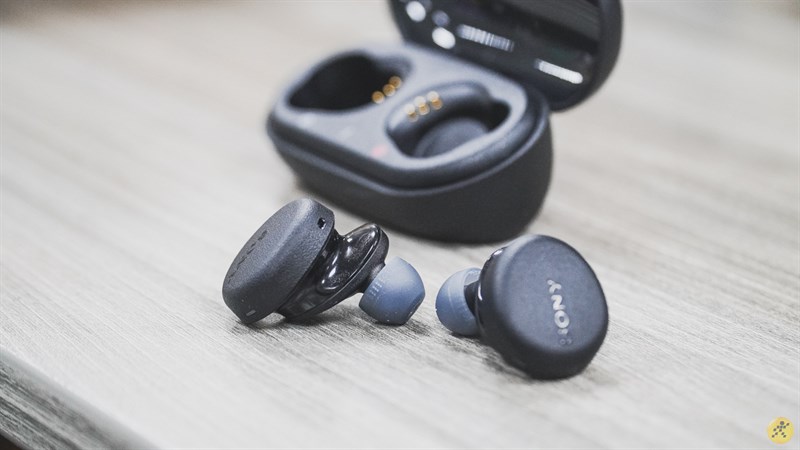 Even the inner earphone has a black design.
When I held the Sony wireless headset, I felt the housing design was a bit big. According to Sony, it is a three-point construction with grip design, which helps to bring a sense of certainty when worn.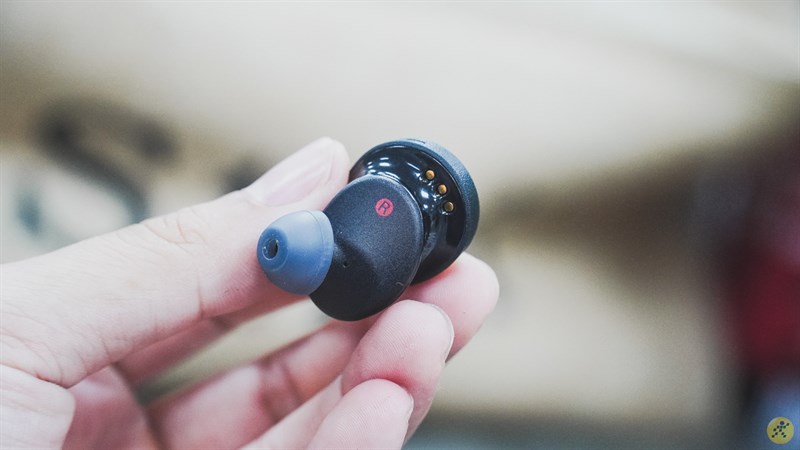 Another view of the Sony Extra Bass WF-XB700 headset.
In fact, when I wore it on my ear, I shook my head hard, the Sony Extra Bass WF-XB700 headphones did not fall off the ears. Feeling when wearing is also very gentle and comfortable.
The headset does not have a built-in touch key, but uses hard keys on both sides of the headset. At first, I was not familiar with this control method, after a period of experience, I found that pressing the hard keys felt more solid, like pressing a button and listening to the command immediately.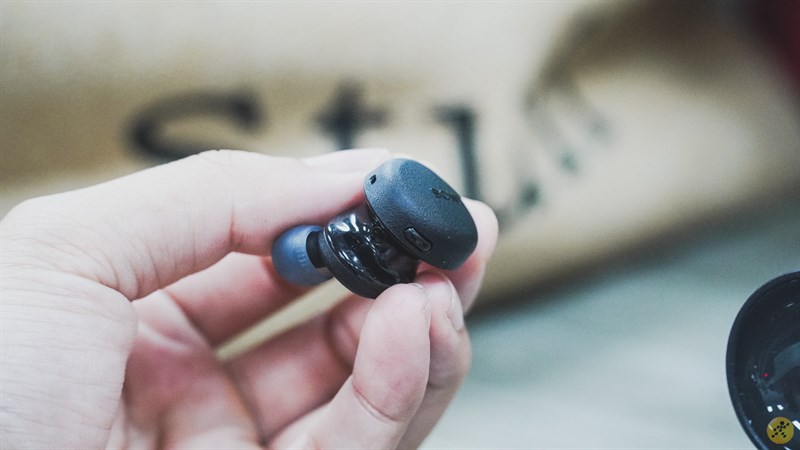 The hard button on the Sony Extra Bass WF-XB700 looks a bit small, but when pressed feels solid.
In addition, we also include accessories including USB-C charging cable and headphone tips for each size of the ears. The earphone is IPX4 water-resistant, which helps prevent water and sweat from affecting the headphones.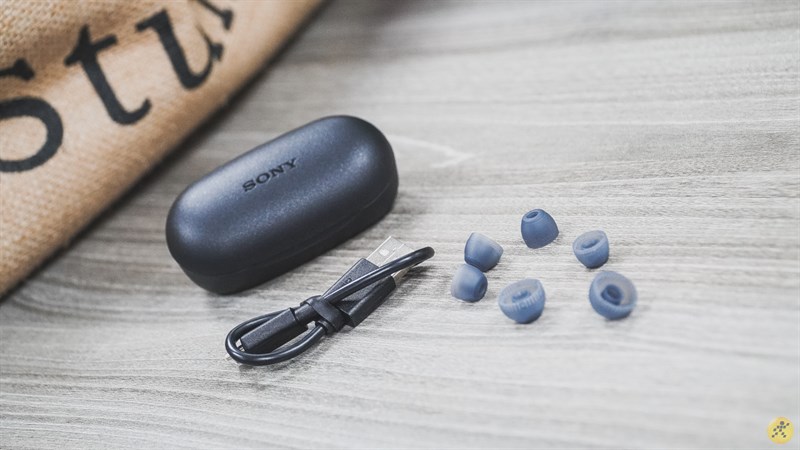 Accessories included with the Sony Extra Bass WF-XB700 purchase.
Sony says that if fully charged, the Sony Extra Bass WF-XB700 headset will have a battery life of up to 9 hours. If you are in a hurry, just put the headset in the charging box, then after 10 minutes you will listen to music for an additional 60 minutes with fast charging technology.
2. Experience the sound quality of Sony Extra Bass WF-XB700
As a product of the in-ear headphones, the noise resistance of Extra Bass WF-XB700 is very good. True to its Extra Bass name, the WF-XB700 gives very good bass quality, strong bangs, ears without being shy.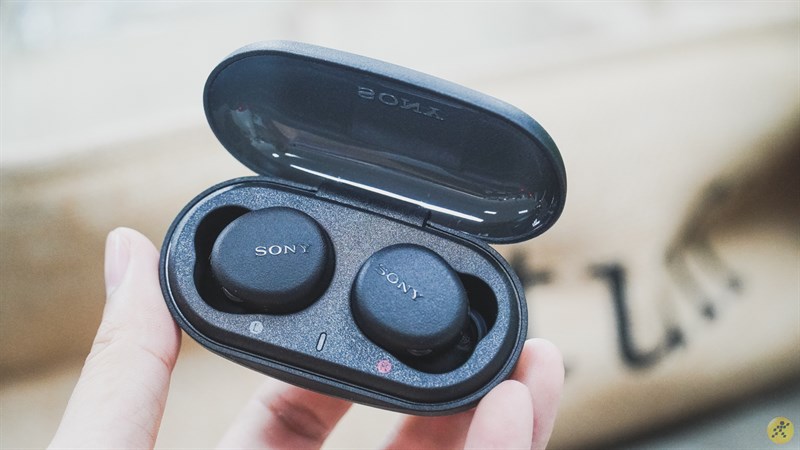 Sony Extra Bass WF-XB700 is suitable for those who like vibrant music.
Experience listening to EDM music makes me feel vibrant, attractive. Not only that, the treble on the Extra Bass WF-XB700 is also very loud and clear. If you use this headset in combination with music software with equalizer Equalizer, the sound quality will be great as desired.
Conclude
Sony Extra Bass WF-XB700 is a true wireless headset worth buying in the price of 3 million. Featuring a powerful Extra Bass sound, long battery life, solid design, durable over time.
What do you think of this Sony Extra Bass WF-XB700 headset? Leave your comments below.
See more: https://www.sony.com/electronics/truly-wireless/wf-xb700