On MIUI, you have the ability to share your Wi-Fi connection with a QR code, you can share the Wi-Fi you have connected to anyone in the same area quickly. Then, this article I will show you how to share Wi-Fi passwords with QR codes on MIUI.
1. Benefits of sharing Wi-Fi passwords with QR codes
– Help you to share Wi-Fi quickly.
– The shared person does not need to enter a password but can still connect.
Quick start Guide: Select Wi-Fi in Settings> Touch Connected Wi-Fi> Scan QR code.
Equipment implemented: Xiaomi Redmi 6
– Step 1: Select Wi-Fi in Settings
First at the main screen you choose Setting > Select WIFI.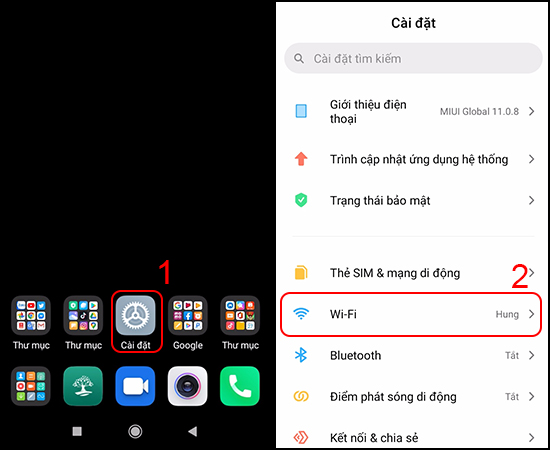 – Step 2: Touch connected Wi-Fi
Next you choose to Wi-Fi network connected, At this point, the QR code will appear. You just Scan the QR code to be able to access the Wi-Fi network without entering a password.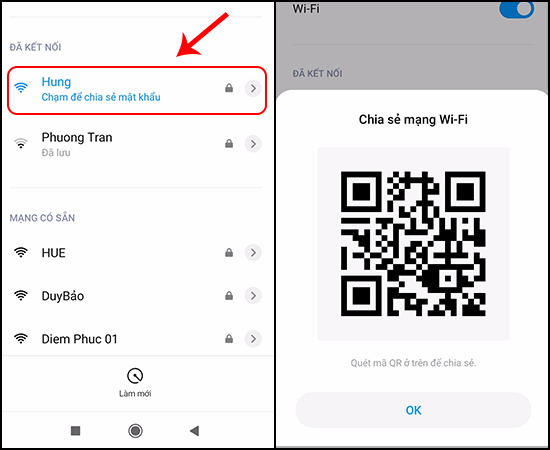 So with a few simple steps, you can share Wi-Fi password with QR code on MIUI already. Hope this article will help you.
Good luck.