Confidentiality of fingerprints and faces is a safety measure to limit contact with others phone your. The following article will guide you to set up these security on OPPO Find X2 Pro.
When setting up fingerprint security, the face on your phone will:
– Easily open screens with fingerprints as well as faces.
– Limiting the ability for others to open the device if you do not set security.
– Secure your phone as well as your data.
Quick start Guide: Settings> Fingerprint, face and password> Add fingerprint / Add face.
– Step 1: Access Fingerprint, face and password from Settings
You press Setting from the home screen or from the application grid> Select Fingerprints, faces and passwords.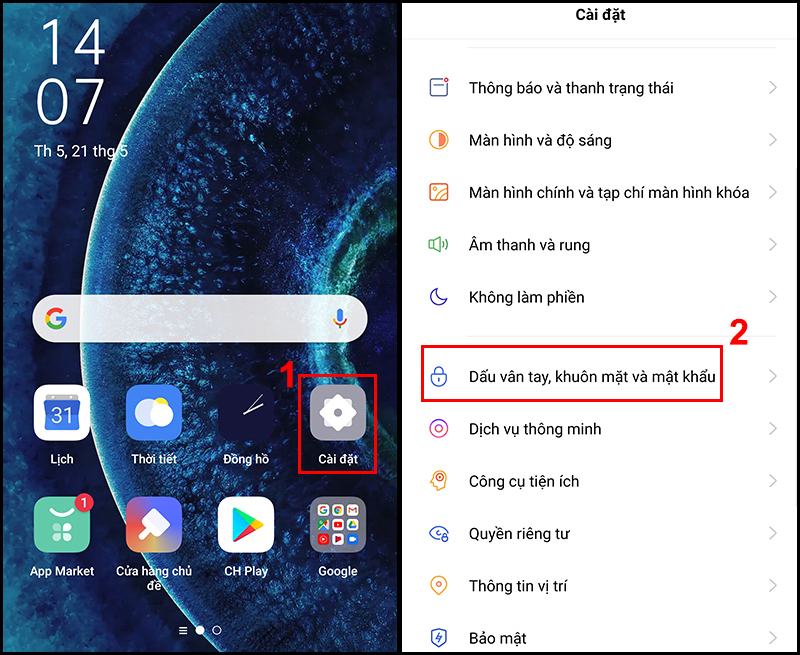 Access Settings
– Step 2: Select Add fingerprint
To be able to add fingerprints, you need to set a screen lock password. This password may be Pattern, Password or Pin whatever you want.
You choose Set a lock screen password > Select Continue.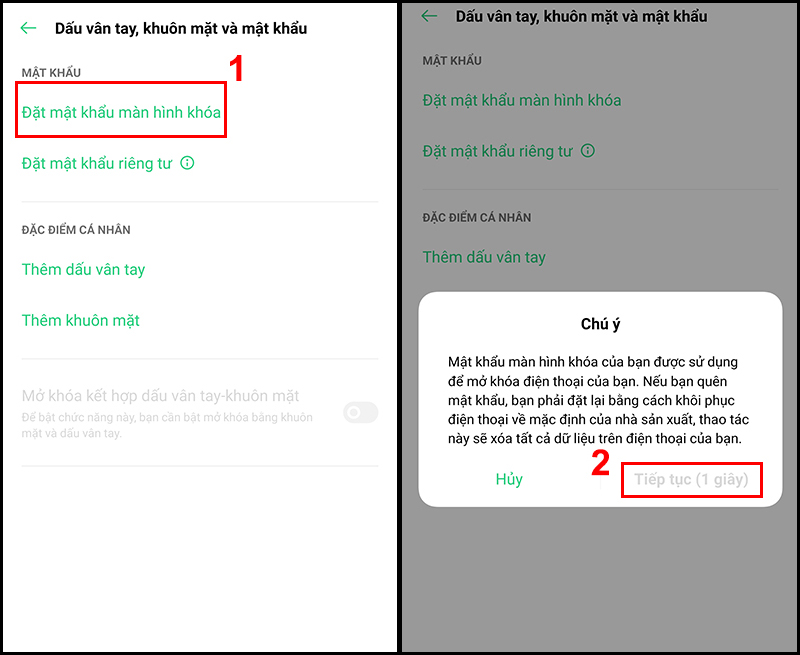 Set a lock screen password
– Step 3: Add fingerprints to the system
At this point, you need to put your finger up Fingerprint button and gently press the screen so it can record your fingerprints.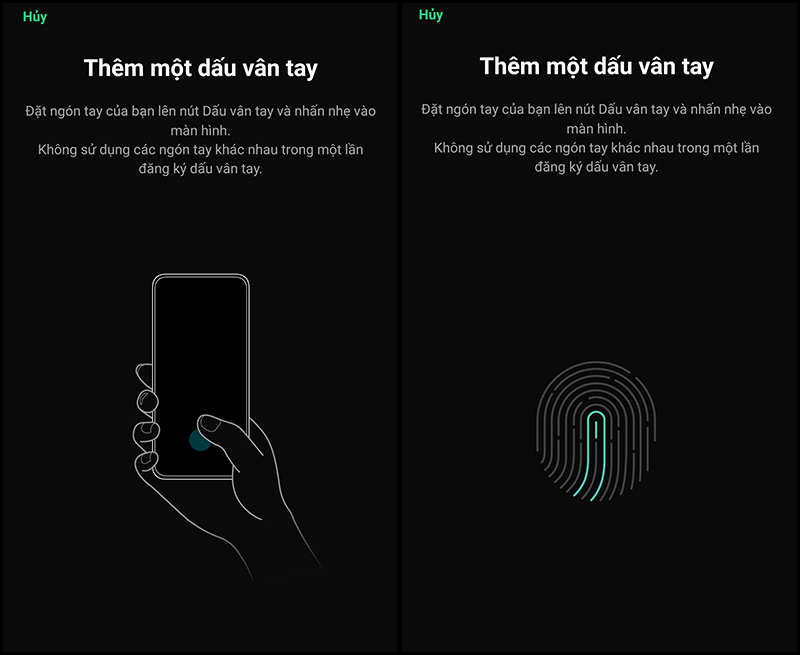 Place your finger on the screen to record fingerprints
Next, press Continue so that the device can continue to record the edges of the finger> When done, press Continue.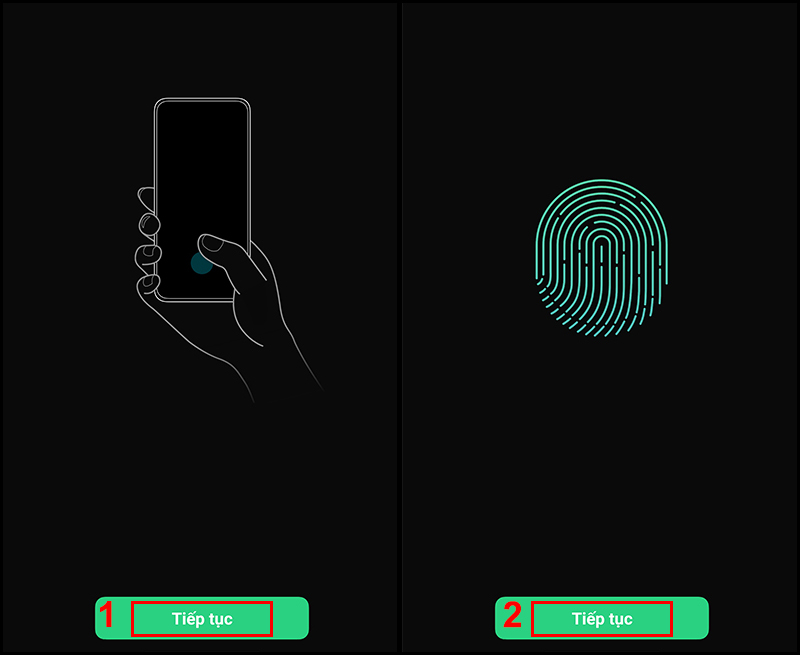 The device records the edges around the finger
– Step 4: Set security by face
Press Go to turn on to open face security> Register face.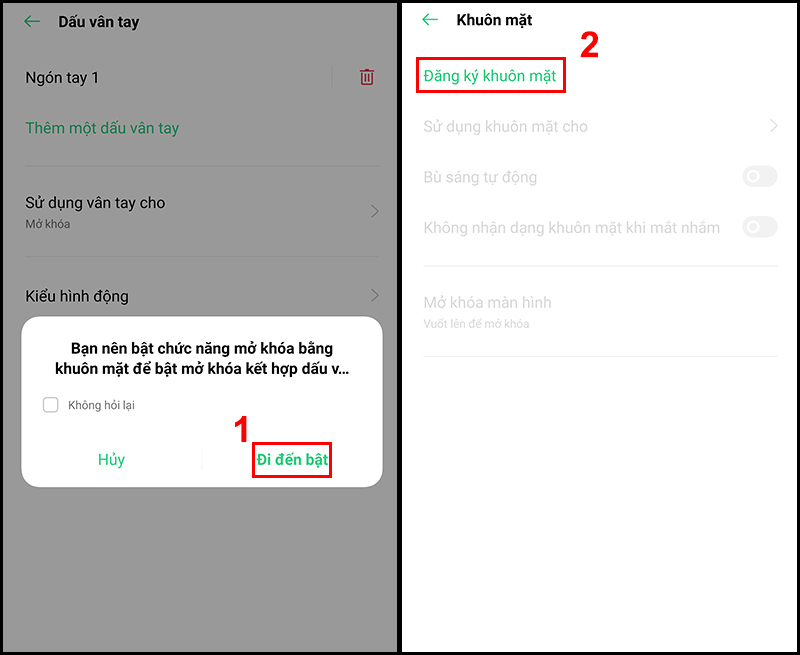 Set security by face
Press On To activate the feature when picking up the phone, the screen turns on for convenient face recognition.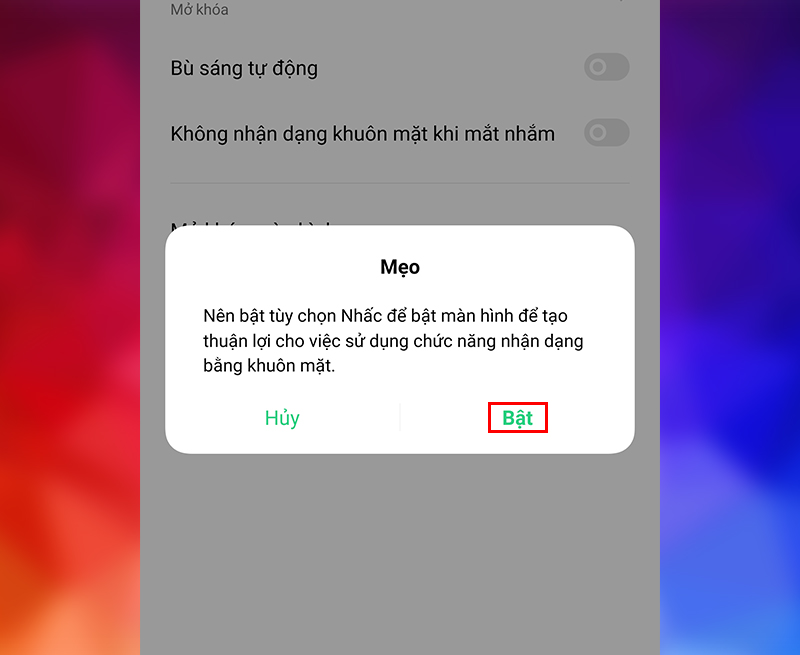 Press the phone up, the screen automatically turns on
– Step 5: Delete installed Faces
Click the icon Trash can > Select Erase to erase the installed face.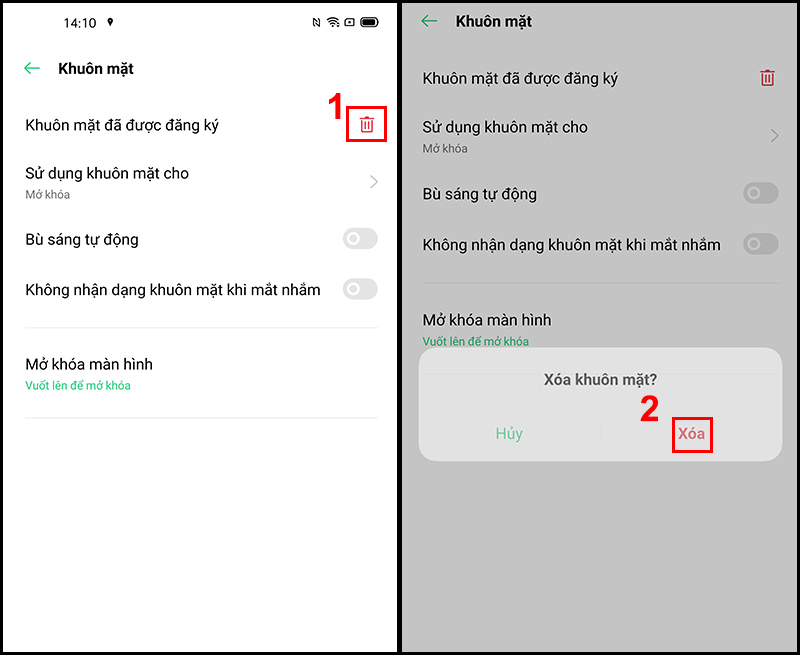 Delete face
Thank you for watching and see you in the following article.