In the past, I also evaluated quite a lot smartphone of Y – Series of Vivo. These phones have a strong point in common: their beautiful camera, combined with AI technology. So, Vivo Y30 What will be done? Let's take a closer look at that and other interesting things through the post Rated Review Vivo Y30 Please.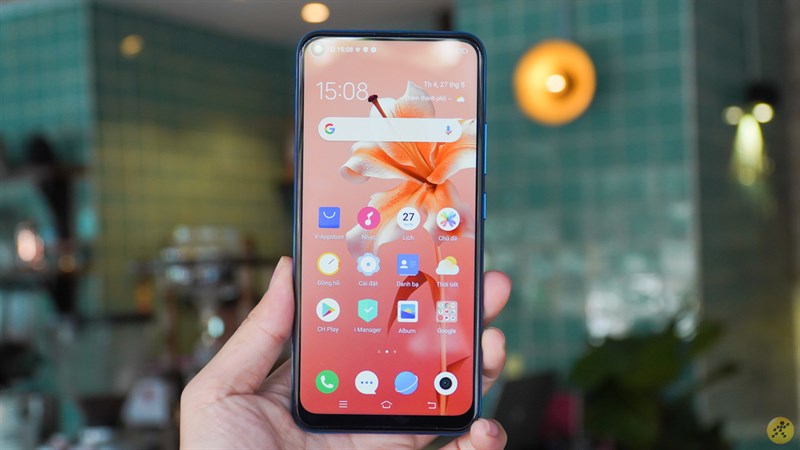 Vivo Y30 in blue.
1. Cluster of 4 cameras with impressive macro photography capability
Vivo Y30 is equipped with a cluster of 4 cameras with the specifications listed in turn as follows:
The main camera has 13 MP resolution, f / 2.2 aperture, wide angle, phase detection focus.
Super wide angle camera, 8 MP resolution, f / 2.2 aperture.
Macro camera, 2 MP resolution, f / 2.4 aperture.
Depth camera with 2 MP, aperture f / 2.4.
If you compare a little with the Vivo V series generation, I find the interface of the photography application on Vivo Y30 more difficult to use. It took me quite a long time to find the different shooting modes.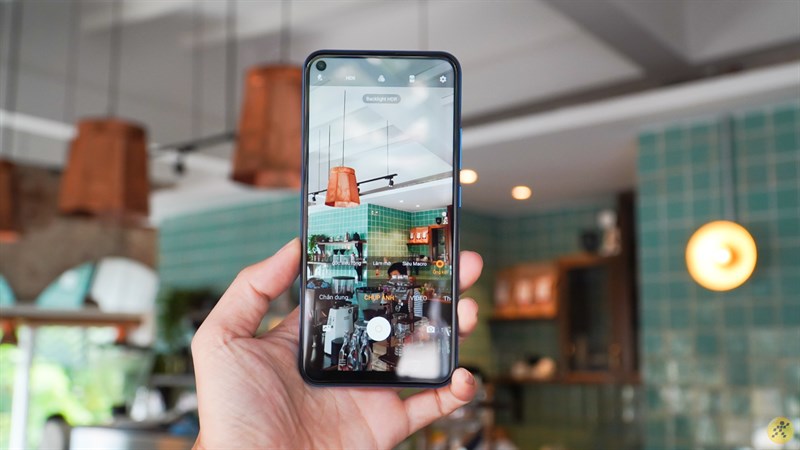 Vivo Y30 camera interface
Then the most impressive is the ability to capture Macro images of Vivo Y30. When I switched to macro mode, I could place the camera close to small objects to capture them in more detail.
As the picture of the white flower below, you can clearly see the water droplets remaining on the petals and the veins. Bright, clear colors are what I like when shooting with Vivo Y30.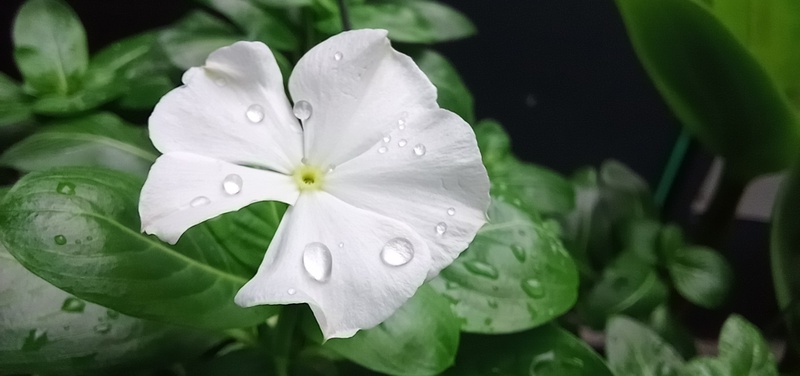 Photo taken from Vivo Y30 in macro mode.
Similar to another flower, the macro photo of Vivo Y30 shows the details of the flower in the sharpest way.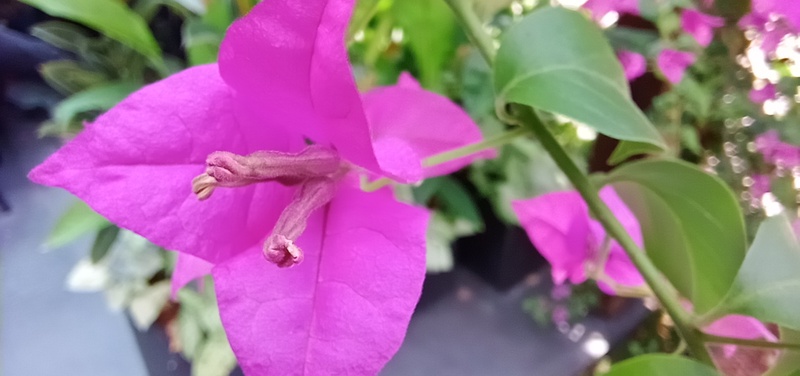 Photo taken from Vivo Y30 in Macro mode.
In bright enough conditions, photos from Vivo Y30 for sharp quality, harmonious colors and flattering eyes.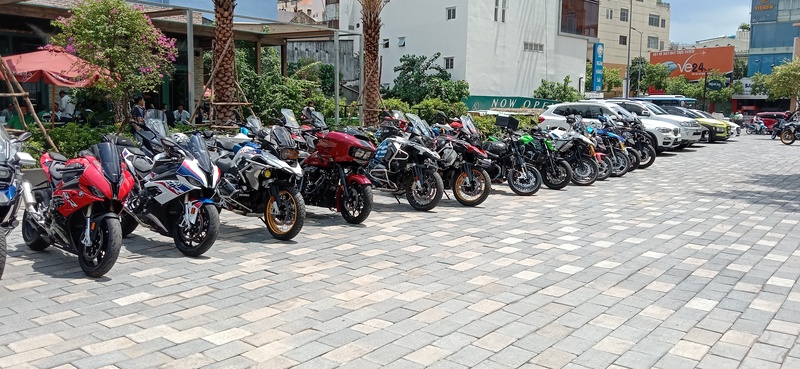 Photo taken from Vivo Y30 in automatic mode.
The same goes for the wide-angle lens on the Vivo Y30. Although the ultra-wide-angle camera has a lower resolution, the image quality of this camera still gives almost the same quality as the main camera, unlike most smartphones of the same price range, the super wide-angle camera will have a picture. Lower quality photos, colors are distorted with the main camera.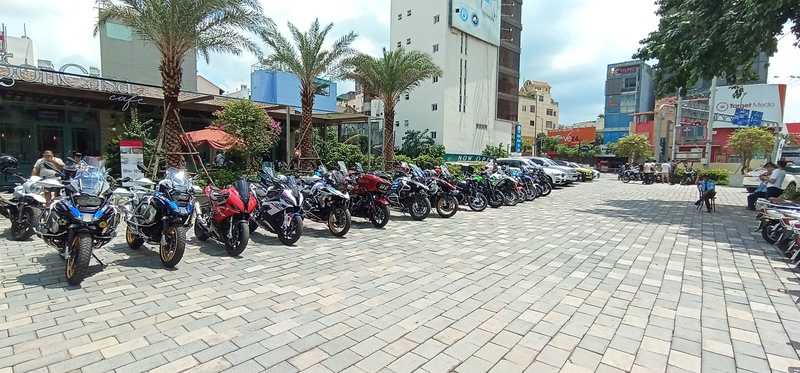 Photo taken from Vivo Y30 in wide-angle shooting mode.
Even x2 zoom mode with other phones of the same price range will reduce the image quality a bit. As for Vivo Y30, I think the photos still produce details with high sharpness.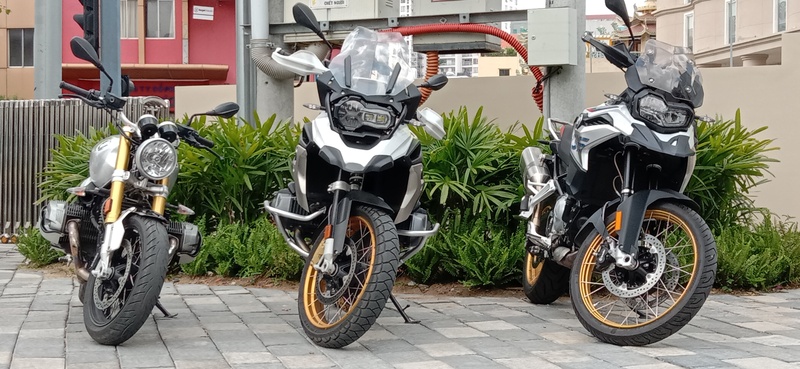 Photo taken from Vivo Y30 in x2 zoom mode.
Speaking of strengths, now is a weakness. The camera of Vivo Y30 as well as other phones of the same price range is that the ability to take pictures in low-light environments is not good. We can see that the photos taken from the machine for the color are still very good, but the details are blurry and have signs of blemish.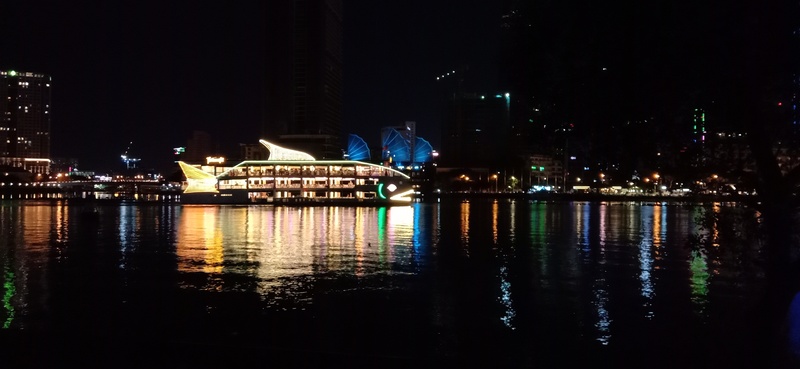 Photos taken from Vivo Y30 in low light.
With bokeh photos, Vivo's AI creates image quality to remove the natural looking background, harmonious colors. However, if you pay close attention to you can see some minor errors remove fonts not as thorough as in the left collar.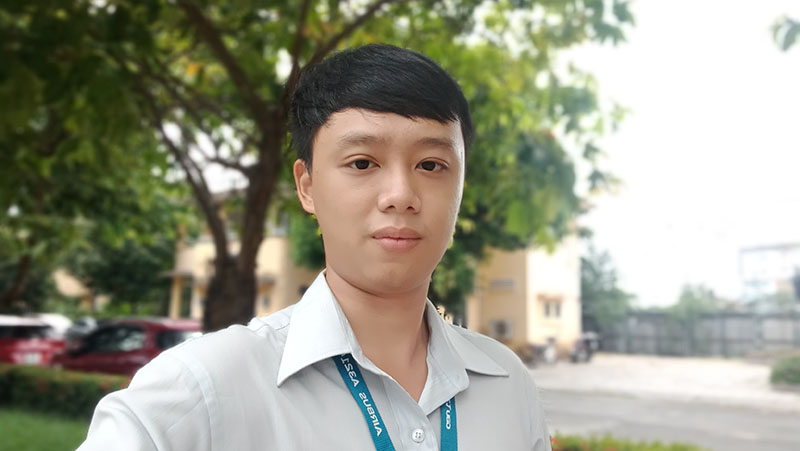 Photo taken from Vivo Y30 in font deletion (blur) mode.
2. Extreme battery life up to 13 hours of continuous use
As usual, to be objective, I will evaluate the battery life of Vivo Y30 under the following conditions:
Experience 4 turnaround tasks: Battle of the Union, watch YouTube, surf Facebook and use the browser (Chrome).
Each task takes 1 hour.
100% backlight.
Plug in wired headphones throughout.
Do not turn on battery saving mode or adaptive screen.
Turn on high performance mode.
Open WiFi and notifications from social networks.
Do not turn on GPS, Bluetooth and NFC.
Measured from 100% to 0%.
Battery life table of Vivo Y30.
With Vivo Y30's 5,000 mAh battery for up to 13 hours of continuous use, through such a high-performance test, the battery of Vivo Y30 is very strong. In fact, when I use it, I only set the screen brightness at 60% because the screen is very bright and I only use it for listening, calling, surfing, surfing softly. But it took me 3 days to bring the device to charge.
This machine does not have a fast charger and I had to wait nearly 3 hours to fully charge this battery. But in exchange for 3 days of free use is worth it.
Battery charging time table of Vivo Y30.
3. Trendy design, modern and beautiful
The first feeling when holding the Vivo Y30 is that this phone exudes a modern look with details such as a "mole" camera on the front and a quad-camera cluster is placed square on the back.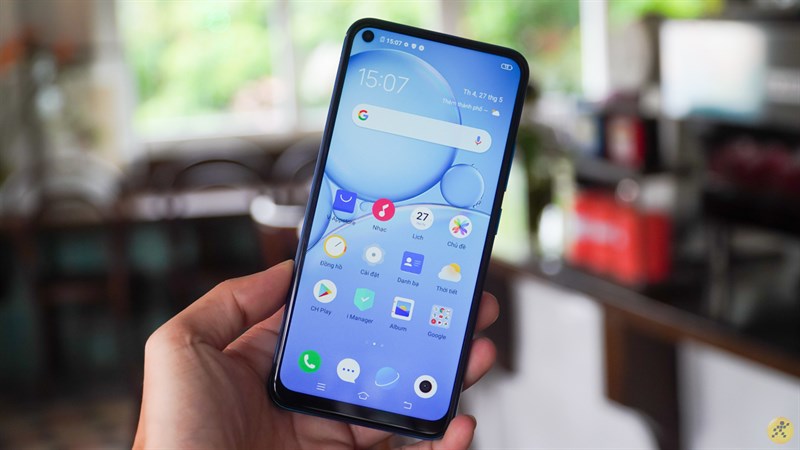 Front design of Vivo Y30.
The back of the device is made of fake plastic material, the design of bright patterns emanating from the camera looks nice and has a modern look. However, the most obvious disadvantage is that this back is very fingerprint-attached.
Back design of Vivo Y30.
Back on the front, Vivo Y30 owns a large 6.47-inch screen, HD + resolution (1,560 x 720). The screen brightness is very high, so I can clearly see the content displayed in the sun.
It's a bit unfortunate that the screen resolution of Vivo Y30 just stops at HD +, making me sometimes feel that the quality displayed on this machine is not really sharp. I can see this most clearly during watching movies or playing games.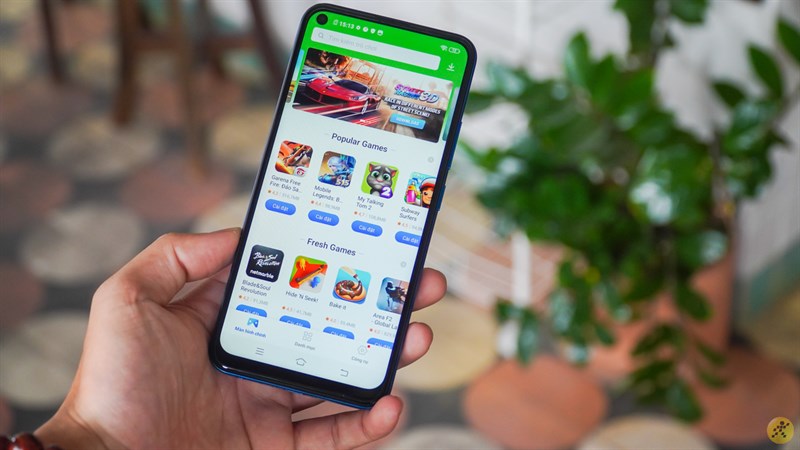 Vivo Y30 screen.
The size of the Vivo Y30 is also quite large, so when I put it in my pants pocket and often move, I felt a bit uncomfortable. So I often put this phone in my backpack and sometimes still miss some calls or messages.
4. Stable performance, should only be used for light entertainment
The configuration of the Vivo Y30 is limited to MediaTek Helio P35 chip and 4 GB RAM, which is enough for me to use with everyday tasks. Before going to evaluate the gaming performance of this machine, I will measure the performance of the machine with the famous Benchmark software.
Geekbench 5 could not be measured on Vivo Y30 and it reported an error after every test so I couldn't show you the results.
PCMark gave Vivo Y30 a performance score of 5,277. According to PCMark's rankings, Vivo Y30 loses the Galaxy M30's performance score and is stronger than Xiaomi Redmi 5 Plus.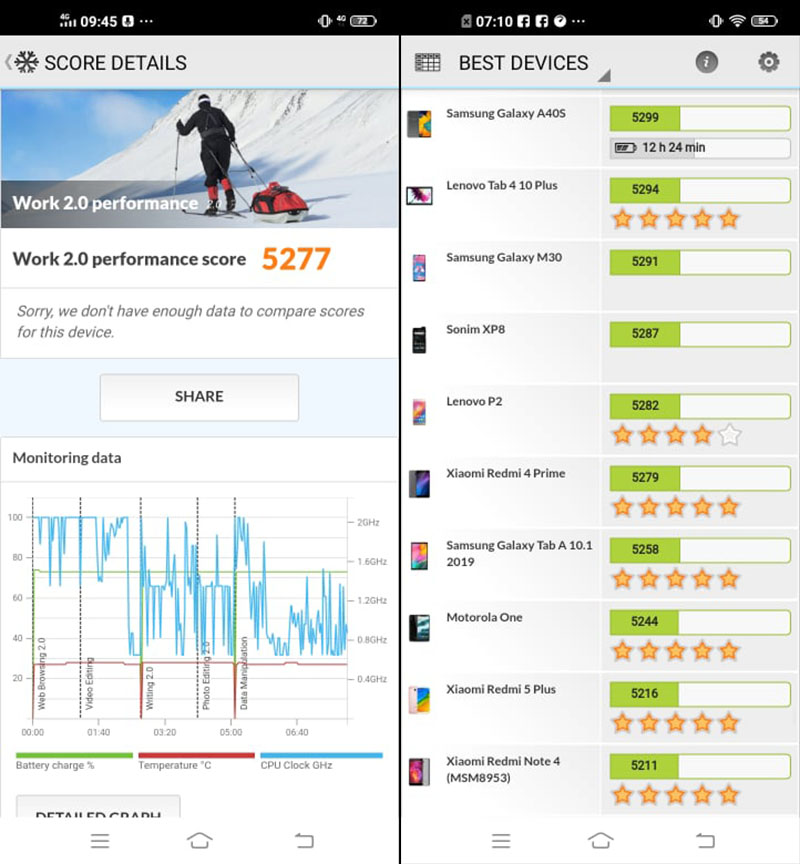 PCMark scores of Vivo Y30.
When scoring graphical performance with 3DMark software, the result of Vivo Y30 is 455 points, lower than Nokia 3.1 Plus and on par with the previous generation Vivo Y12.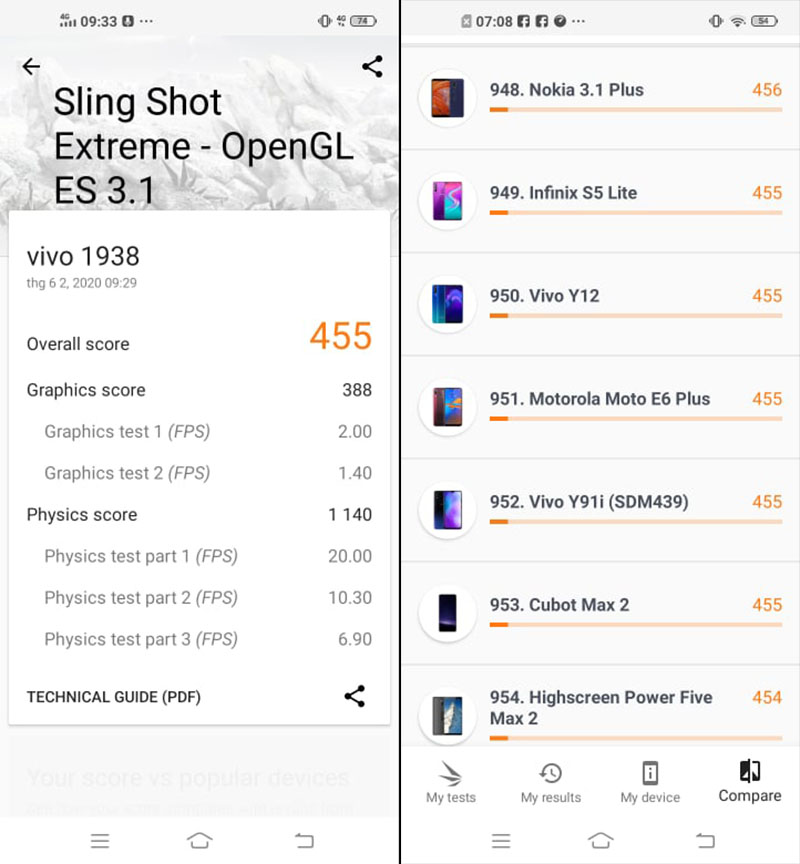 3DMark score of Vivo Y30.
After that, I continue to evaluate the gaming performance of Vivo Y30 with popular games. But based on the numbers above, I will set the graphics configuration low to medium for games so that when playing gives the smoothest feel.
The first is Lien Lien Mobile, I set low FPS mode, HD resolution: Standard, image quality: Medium, detail quality: Medium. With settings like this, I can play Lien Quan Mobile quite smoothly. FPS remained stable at 30 throughout the match.
Play Mobile Union on Vivo Y30.
Continuing with PUBG Mobile, I set the setting to smooth graphics, average frame rate. In this configuration, the FPS when playing PUBG Mobile is stable, giving a smooth playing feeling and without jerky or lag. I still felt really good when I played it to the end.
Play PUBG Mobile on Vivo Y30.
Finally, Call of Duty Mobile, by default, only has low image quality, leaving the number of frames per second that I have in order for the game to play smoothly. You may find yourself easily getting a triple kill in this match and the result is MVP when playing games on Vivo Y30.
Play Call of Duty Mobile on Vivo Y30.
I also do not appreciate the gaming performance of Vivo Y30. But with a low configuration level like this, you can refer to the smoothest play of popular games in the most comfortable way.
Conclude
Vivo Y30 is a phone with many other competitors weighing in the 5 million price segment. The advantage of this smartphone is its beautiful design, new trend, beautiful camera and great battery life. The downside is that the HD + screen resolution is not really sharp, accompanied by only average performance.
This machine will be suitable for those who like beautiful phones, or take pictures and need extremely long battery life to be able to spend comfortably from 2-3 days without having to worry about plugging in or being afraid of running out of battery.
What do you think of Vivo Y30? Leave your comments below.
See more about Review Vivo Y30:  https://www.vivo.com/en