Huawei Y6p is one smartphone cheap new arrival Huawei. This phone focuses mainly on the ability to take pictures, long battery life, unfortunately the device does not have CH Play, so the experience also brings many surprises.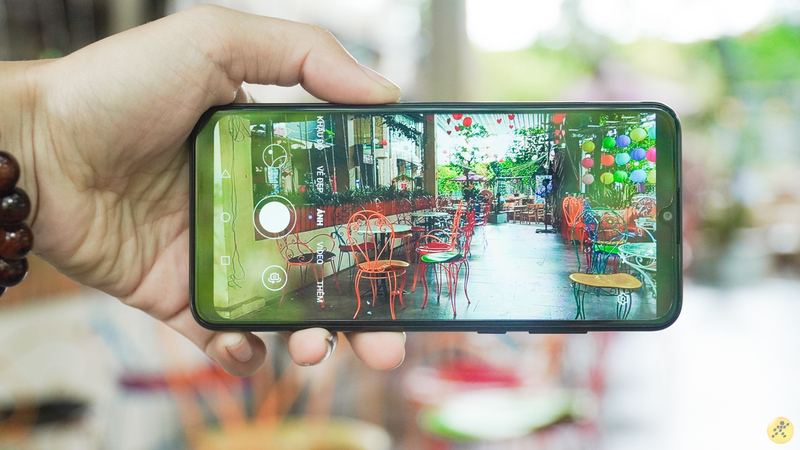 Photograph interface on Huawei Y6p.
1. Camera takes sharp photos, bright colors
The ability to take pictures is the most outstanding feature of Huawei Y6p, this device possesses a cluster of 3 cameras including:
13 MP main camera.
Ultra-wide 5 MP camera.
2 MP depth camera.
In terms of full brightness, clear skies like this, photos from Huawei Y6P for bright colors and somewhat brilliant.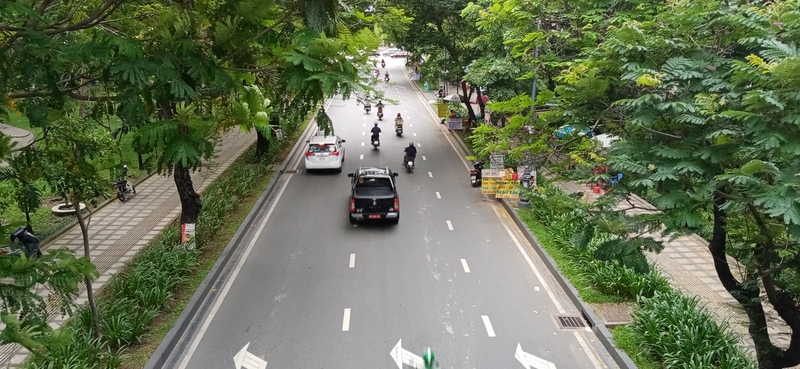 Screenshot of normal mode (auto) on Huawei Y6p.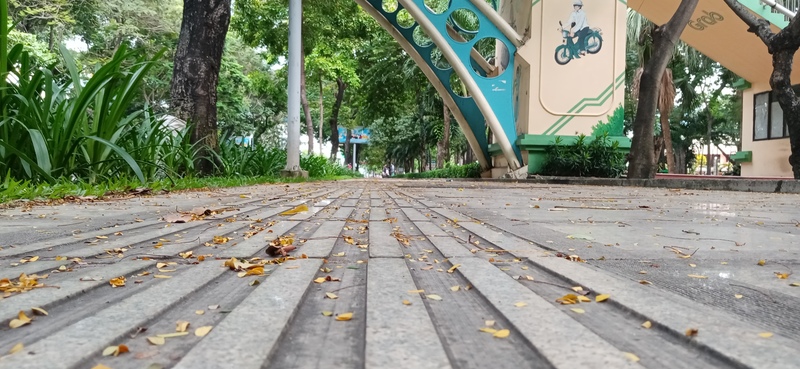 Screenshot of normal mode (auto) on Huawei Y6p.
The details are crisp and there is no color cast.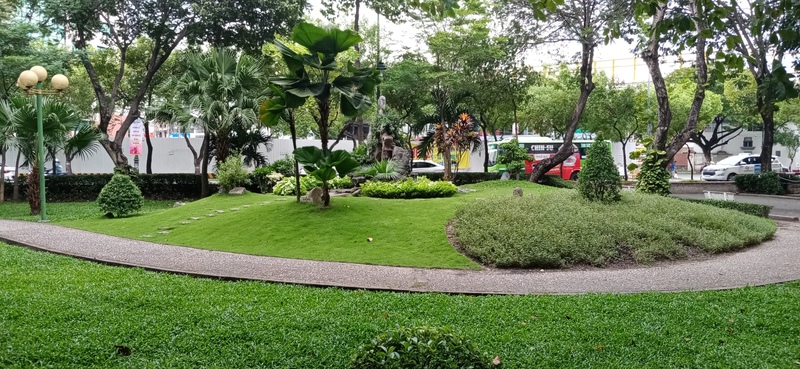 Screenshot of normal mode (auto) on Huawei Y6p.
Try taking a photo with bokeh effect on Huawei Y6p that made me quite surprised with the ability to remove the background of this camera, it feels quite realistic. Although if paying close attention to the leaves, we can see that the erase marks are not very uniform, but at a price like this, what Y6p brings is too good.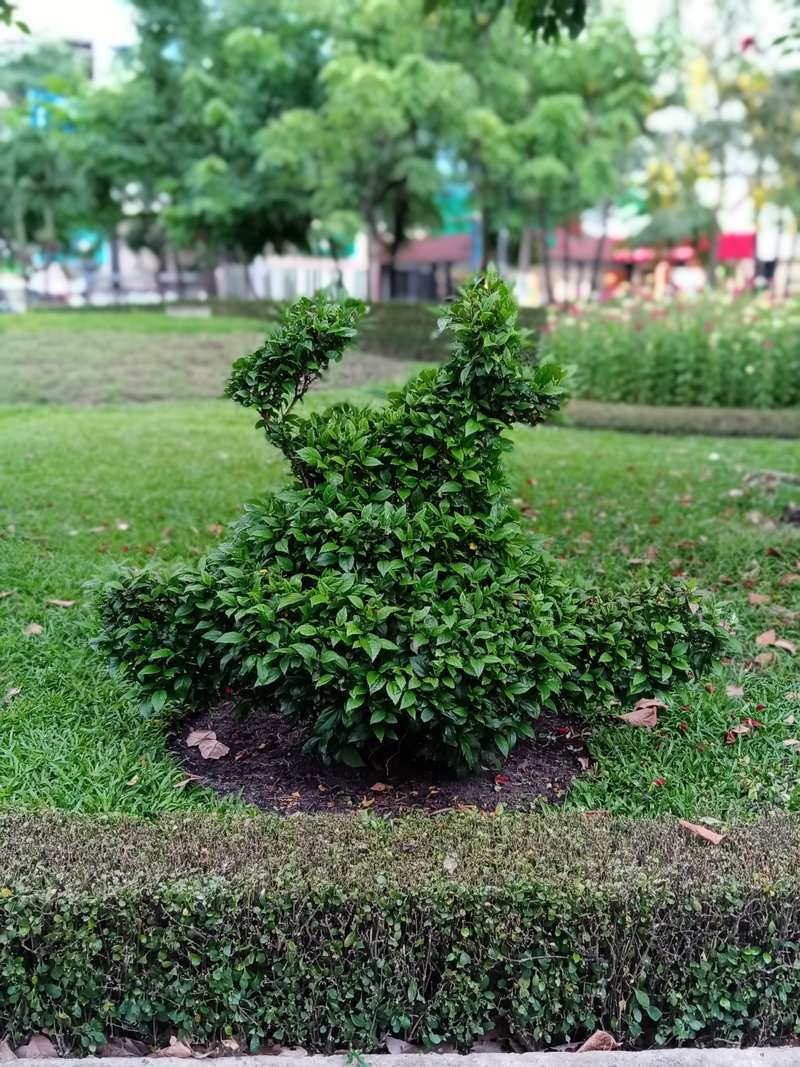 Screenshot of clearing mode (aperture) on Huawei Y6p.
Next is the camera's wide-angle photography mode, I see there are 2 points like this. The first is that the image quality decreases a bit when compared to photos taken in normal mode. This is because the main camera resolution is 13 MP, while the wide-angle camera is only 2 MP. The second is that the colors of wide-angle images are somewhat darker than those in normal mode, again, this may be because the two cameras have different quality.
Night shooting will be a weakness of Huawei Y6p since we only have auto shooting mode without night mode. The image will have a lot of noise (noise), along with the phenomenon of color cast and loss of detail.
Screenshot of normal mode (auto) on Huawei Y6p.
Thankfully, Huawei offers the Y6p a professional shooting mode so we can customize the camera specifications to give better quality night shots. This requires you to have a tripod and some photography techniques.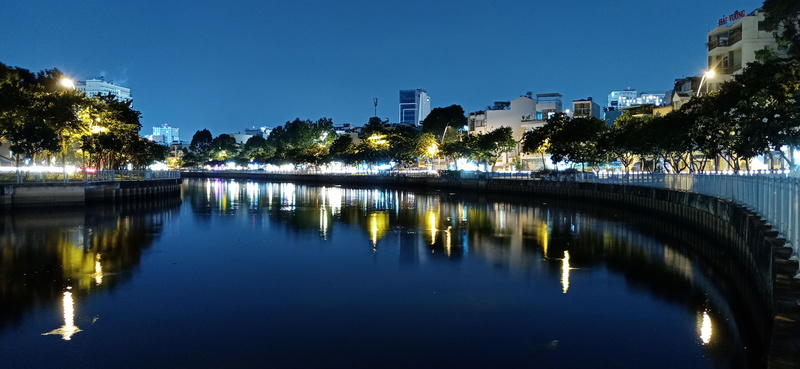 Snapshot professional mode on Huawei Y6p.
Or you just want to take photos a little bit so you can post to Facebook with the caption: "This is what I saw after drinking a beer with a good friend" for example.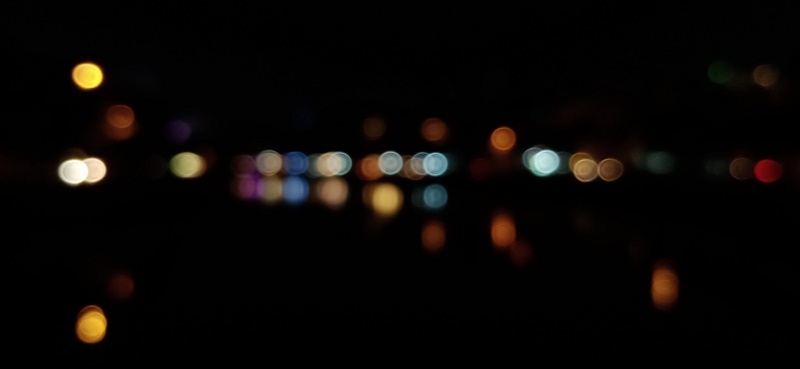 Snapshot professional mode on Huawei Y6p.
Continue to take the camera to take food at night, once again I found the ability to reproduce colors of Huawei Y6p very good, the color looks eye-catching. Although it's just for auto mode.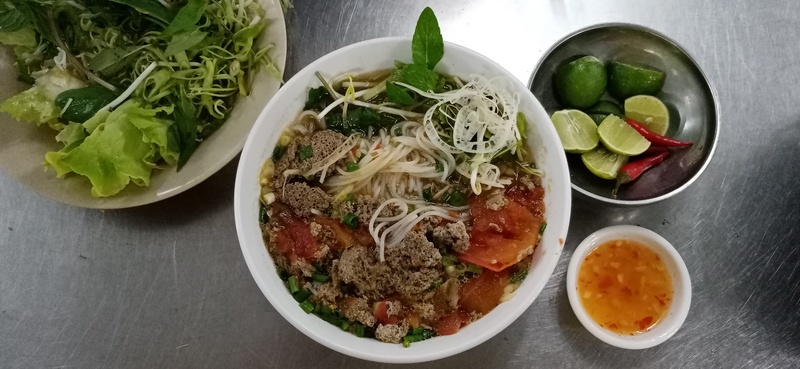 Screenshot of normal mode (auto) on Huawei Y6p.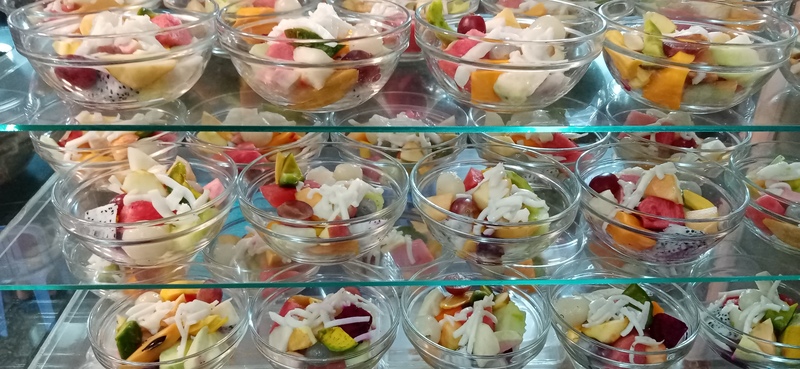 Screenshot of normal mode (auto) on Huawei Y6p.
Finally, the front selfie camera has 8 MP resolution but not really make me feel like it. The image is a bit blurry when I turn on the AI ​​beauty mode. So I decided to turn it off to produce the sharpest picture.
Selfie regular mode (auto) on Huawei Y6p.
2. Simple, compact design
My first feeling when I saw the Huawei Y6p was the simple design of this device and the feeling of holding in the hand is very gentle. Although the design of the device looks quite similar to the majority of cheap smartphones available on the market, but I feel quite satisfied with this simple design.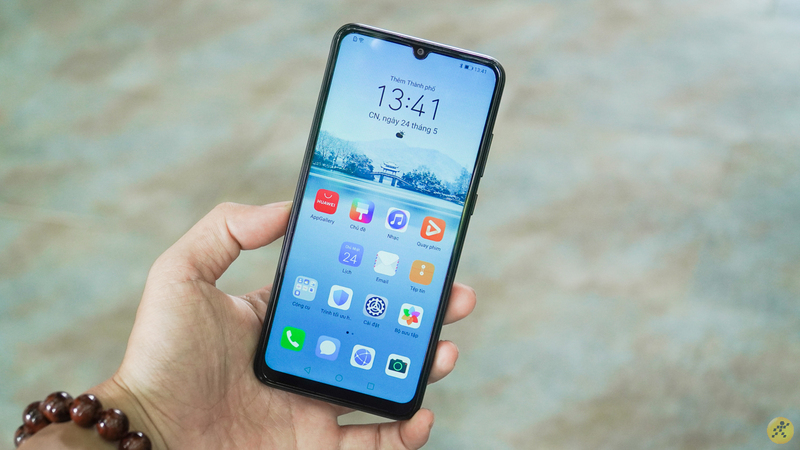 The front of Huawei Y6p.
The front of the device is a teardrop-shaped screen with a slightly thick bottom bezel. It is completely acceptable because the cheap machine cannot demand a luxurious design.
The screen size of the device is up to 6.3 inches but unfortunately only reaches HD + resolution. The visibility of the screen is good, the brightness is high, allowing content to be viewed outdoors.
The side of the device is made of plastic, but feels solid. Along with that is the back of the pretty plastic imitation glass, which makes me feel like I'm holding the previous Huawei Nova 3i or Nova 3e. But there is a drawback that this back is quite fingerprints.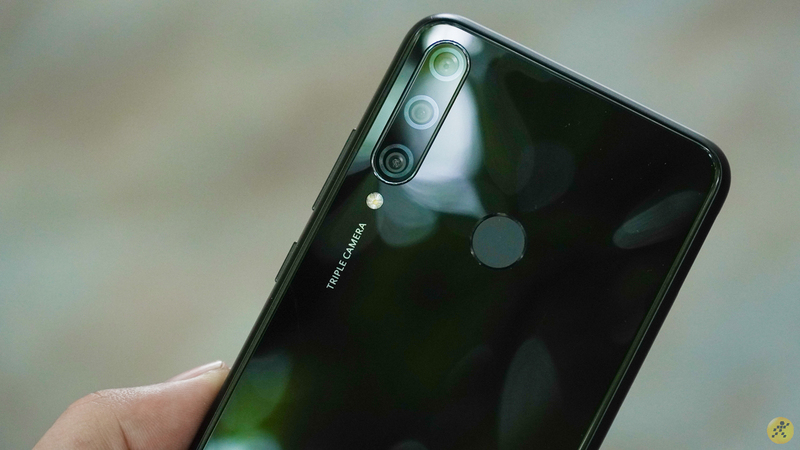 The back of Huawei Y6p.
During use, I found the size of the device to be small, portable, pocketable and quite convenient to carry with me.
3. Battery life spent all day, each charge a little longer
As usual, to be objective, I will evaluate the battery life of Huawei Y6p under the following conditions:
Experience 4 turnaround tasks: Battle of the Union, watch YouTube, surf Facebook and use the browser (Chrome).
Each task takes 1 hour.
100% backlight.
Plug in wired headphones throughout.
Do not turn on battery saving mode or adaptive screen.
Turn on high performance mode.
Open WiFi and notifications from social networks.
Do not turn on GPS, Bluetooth and NFC.
Measured from 100% to 0%.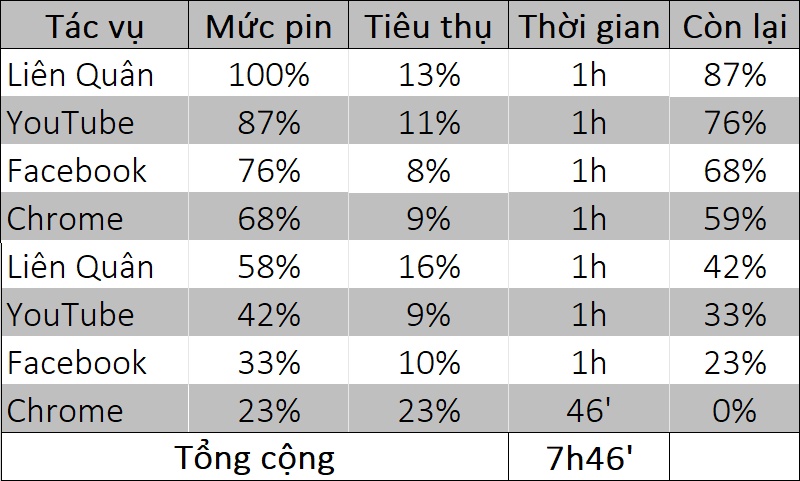 Table of battery consumption time of Huawei Y6p.
Overall, the battery life of Huawei Y6p with a 5,000 mAh battery is personally good. I can use the device all day for common tasks with 70% screen brightness level and turn on with battery saving mode too. The above table is a standard evaluation condition, so the amount of battery life you see is lower than normal.
As for the battery charge, you will have to wait about 2 and a half hours to full 5,000 mAh battery offline.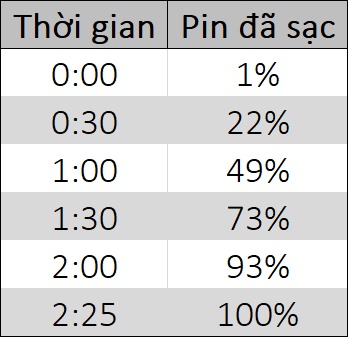 Battery charging time table of Huawei Y6p.
4. Configuration just enough for basic tasks, light entertainment
In fact, configuration is not the strong point of Huawei Y6p when the device only uses MediaTek MT6762R 8-core chip and 4 GB RAM. Incorporating a combo without CH Play anymore is a challenge when using this device.
I had to install additional external app markets like Appvn or APKPure to download the game to play.
Firstly, I was Lien Lien, I felt that the player was smooth at 30 FPS, but when I pushed to high FPS mode, the FPS level often dropped to 4x, which made me feel very jerky.
Play game Lien Quan Mobile on Huawei Y6p.
Next is PUBG Mobile, then I set the lowest configuration (Graphics: Smooth and frame rate: Low) and play then jerk off always. That cheap machine, I can not ask for more.
Play PUBG Mobile game on Huawei Y6p.
But suddenly it happened to CODM when I played at the minimum configuration, I shot back smoothly and I needed the whole team.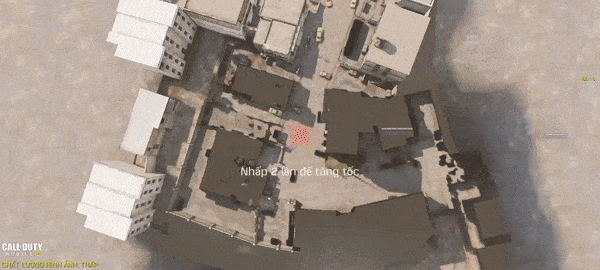 Play Call of Duty Mobile game on Huawei Y6p.
As you can see, the performance of Huawei Y6p can only meet for normal use and light entertainment.
Back to the story of the AppGallery experience available on Huawei Y6p, this app market lacks a lot of popular applications such as Facebook, Messenger, Instagram, … and I have to install these applications from the app market. outside. Even the games I just reviewed above could not be found to install.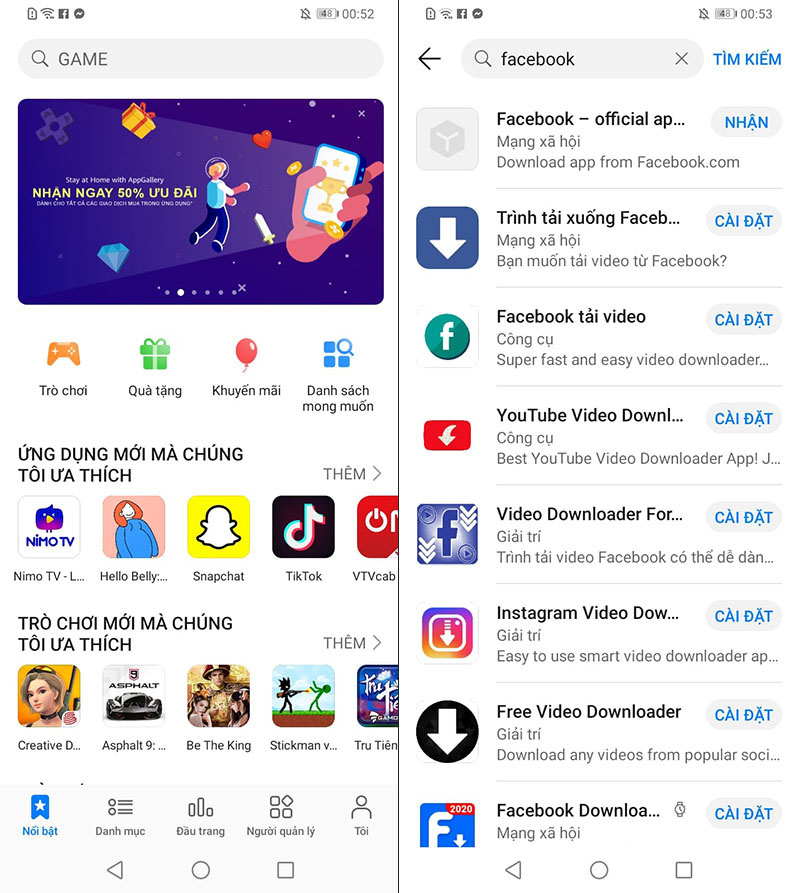 AppGallery application interface.
Especially all Google applications will be difficult to install and can not work on Huawei Y6p such as YouTube, Gmail, Chrome, … In addition, some Vietnamese applications are quite popular such as Coc Coc, Zing. MP3, Zalo, … can still be found easily on AppGallery.
Summary Review Huawei Y6P
Huawei Y6p is a cheap smartphone, aimed at young people who like to take photos and have basic needs such as surfing Facebook, Instagram, … In addition, the advantage of the device lies in its compact design. , long battery life allows you to use all day.
Only one drawback is probably the biggest is that Huawei's model has said goodbye to CH Play, which will cause many difficulties for you when using this device, when finding and installing game applications. Popular play in Vietnam.
What do you like best about Huawei Y6p? Leave your comments below.