Adapter (charger) and charger cord is 2 accessories Indispensable every time you break a box phone new. But, if charging other phones with chargers and other companies' charging cords affect the phone or battery? Let's find out through this article!
1. Learn the parameters Volt (V), Ampere (A) and Watt (W) on the charger
First, we will learn about the parameters on the adapter:
– Volt (V) is the unit used to measure the voltage or strength of the current from the charger for the phone (denoted by U).
– Ampere (A) is the unit of measurement of amperage (symbol I).
– Watt (W) is the unit of charging power that the adapter can provide to the device (symbolized as P, P = U.I). Current types of chargers have a range of wattage values ​​to suit many of the existing fast charging standards.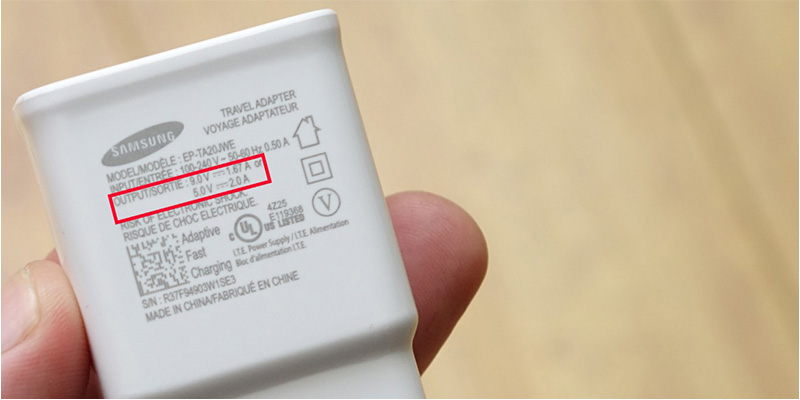 The above parameters are listed on the charger
2. Learn about the compatibility of smartphone chargers
Currently, there are two main types of chargers for phones and tablets: 5V / 1A and 5V / 2A. Charging 5V / 1A Usually comes with older phone models while charging 5V / 2A usually comes with newer phones with larger battery capacity and fast charging technology.
Types of chargers of popular phone companies today.
Because modern phones are equipped with a current regulation chip, you can still use a charger 5V / 2A to charge older phones with chargers 5V / 1A and vice versa. But you should also note that if you charge a newer phone, the battery is large with the charger 5V / 1A The charging speed will be very slow.
Hungry for Apple products, there are 3 types of chargers with different capacities: 5W for the samples Iphone, 10W for the samples iPad early life and 12W for the samples iPad new life.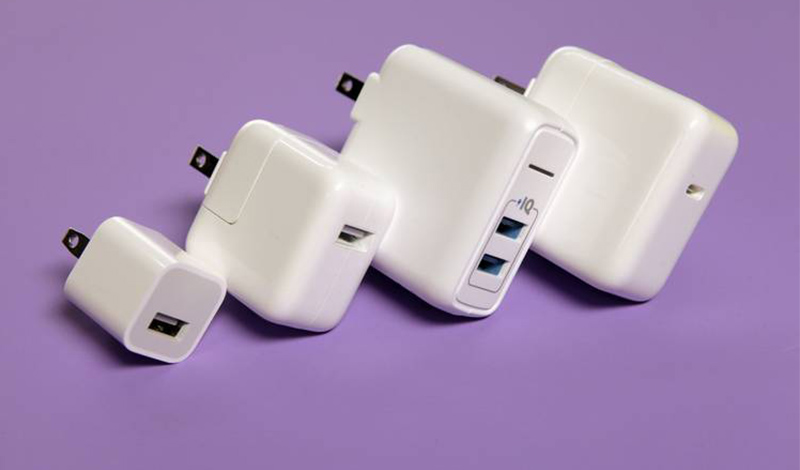 Types of Apple chargers
Follow Apple guide, their genuine chargers can be cross-linked, meaning you can fully use their charger iPad to charge for Iphone and vice versa, without having to worry about "bottle pin".
3. Is it okay if using another charger or charger?
You can use other brands' chargers and cords to charge your phone, but you should take care Choose reputable brands, avoid floating goods, unknown origin To avoid accidents during use.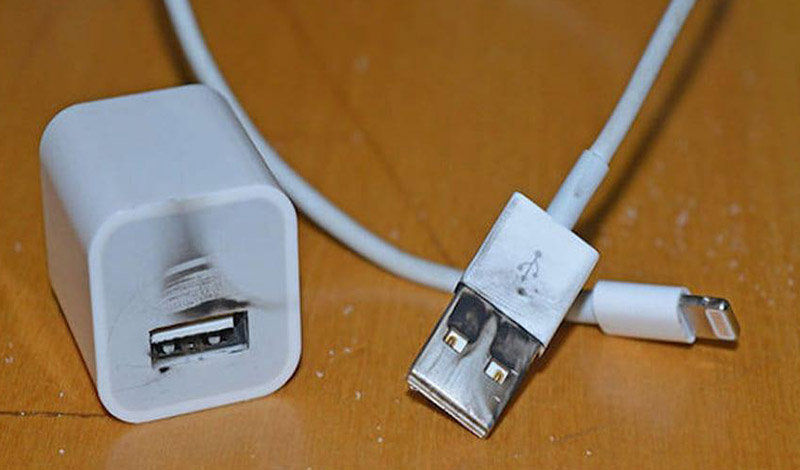 You should avoid floating, unidentified chargers to avoid accidents.
Above is an explanation for the problem of using a different charger or charger. Thank you for watching!