On June 10, Xiaomi Has launched a cheap phone with the name Xiaomi Redmi 9 in spain. The most outstanding feature of this smartphone is probably in its ability to take pictures. Please with me on the fast hand Xiaomi Redmi 9 in this article.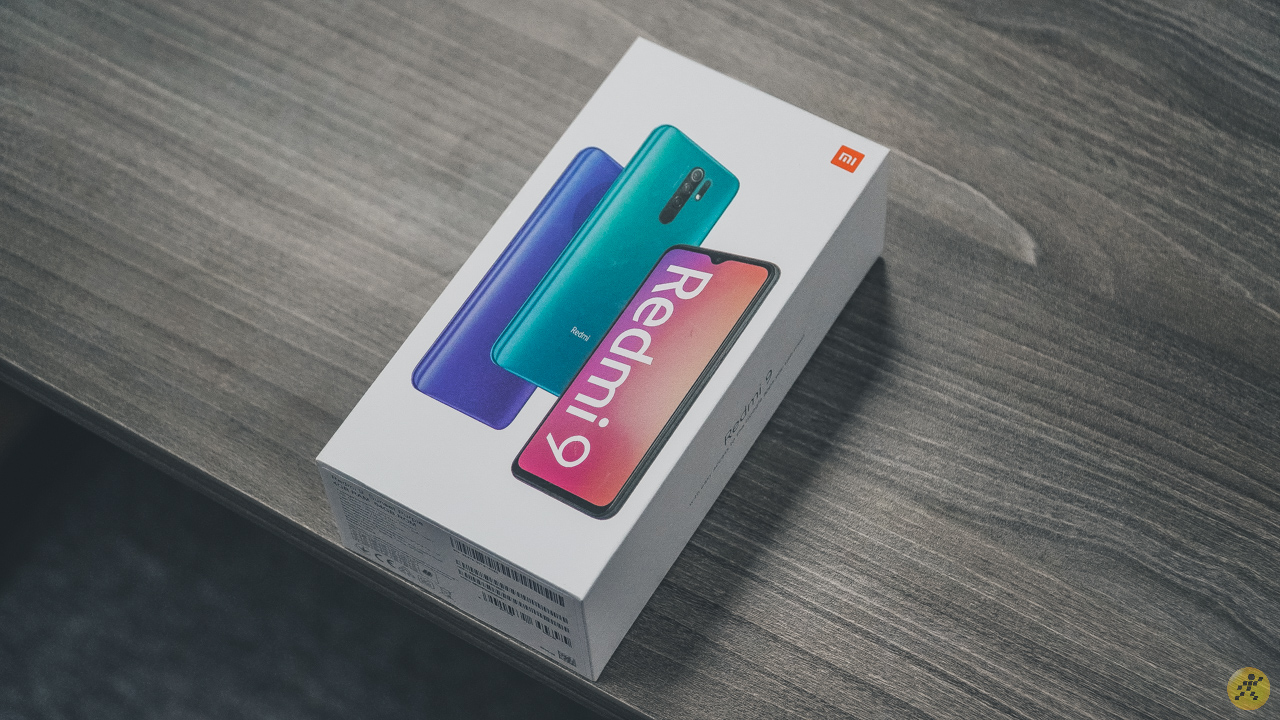 The Xiaomi Redmi 9 carrying case with Xiaomi's familiar minimalist style and the accompanying accessories are available in the box: charger, cable, case.
Xiaomi Redmi 9 is the most popular low-cost segment with 4-camera cluster
As a smartphone belonging to the low-cost segment, but Redmi 9 has many points for itself. The first is a cluster of 4 cameras on the back of the device that are designed vertically with two unique asymmetrical style. And the fingerprint sensor is also cleverly placed below in a position that, in my personal view, is within reach of the index finger and will prevent you from accidentally touching the camera.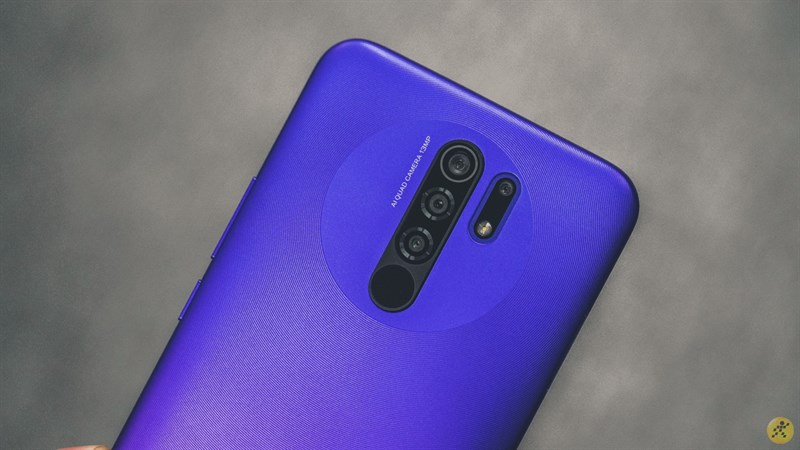 Photo of the back of Redmi 9 with cluster of 4 cameras with unique asymmetry design.
Quad camera cluster of Redmi 9 includes:
Main camera 13MP resolution, f / 2.2 aperture.
8MP wide-angle camera with f / 2.2 aperture.
Macro camera with 5MP resolution, f / 2.4 aperture.
Depth sensor camera with 2MP resolution, f / 2.4 aperture.
And with hardware like this, the Redmi 9 offers the ability to take wide-angle photos, zoom x2, remove fonts, macros as well. It is more than enough for the need to take photos of a fastidious person with almost full of HOT shooting modes today.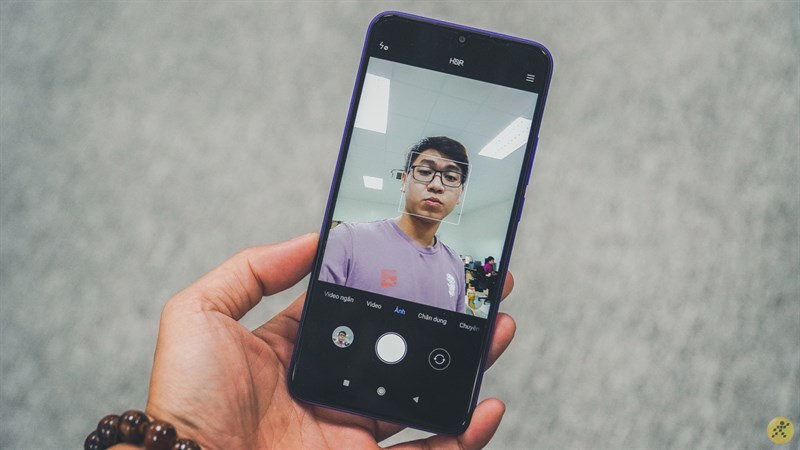 Try making a quick selfie picture with Redmi 9.
The front camera of Redmi 9 has an 8 MP resolution, f / 2.0 aperture and 27mm focal length.
Design youthful, colorful on Xiaomi Redmi 9 easily caught the eye of many people
The front of the Redmi 9 has a 6.53-inch waterdrop screen, a sharp Full HD + resolution with a pixel density of up to 394 PPI. It can be said that this is one of the praiseworthy points in a cheap machine like the Redmi 9 when owning such a high-resolution screen.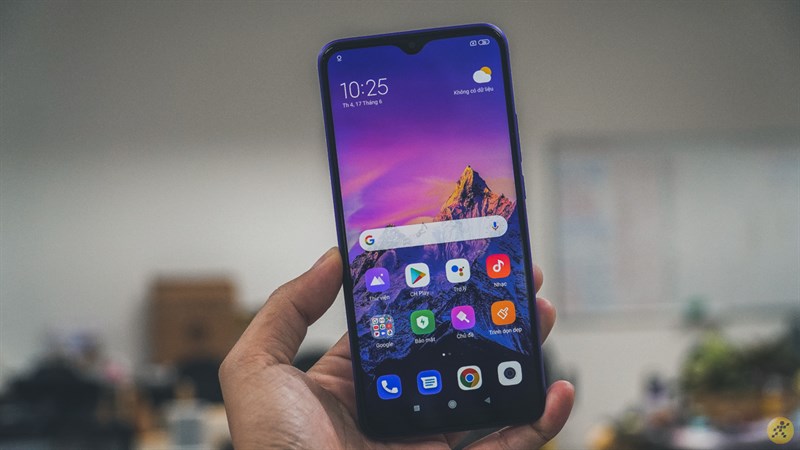 The screen is both large and Full HD resolution, which is worth the money on the Redmi 9.
If we take a closer look at the bottom edge of the Redmi 9, we can see that the chin of the device has been trimmed quite a bit, giving a more streamlined body.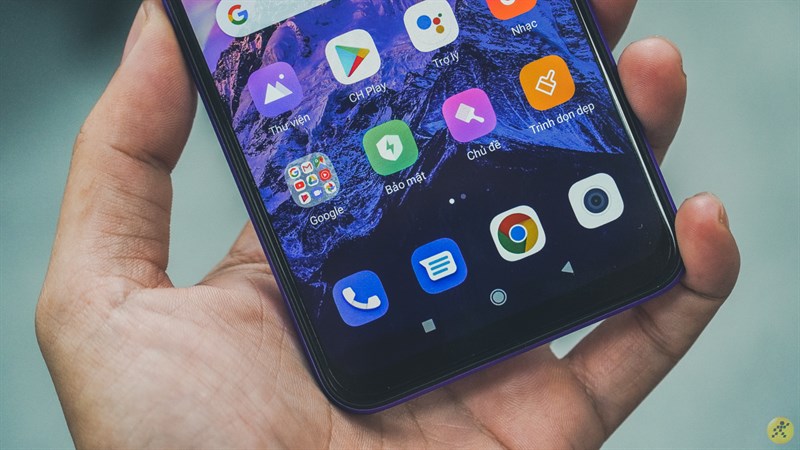 The default wallpaper of the device makes the "chin" almost "invisible".
The size of the device is also large, if you are a person with small hands, you will feel this. As for me, because I have held a lot of big screen phones, it feels normal when holding Redmi 9. But I have to admit that a big screen like this, watching movies or playing games is also very good. .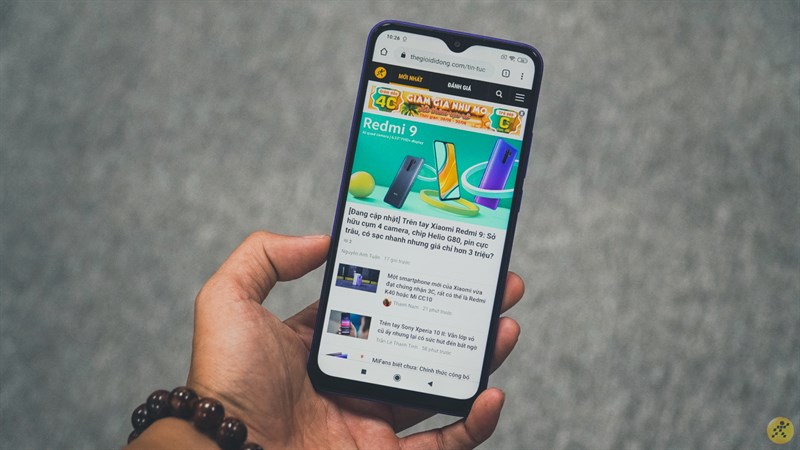 I took the screen to get used to it, I'm not afraid of dropping it.
Redmi 9 will be available in three different colors: dark gray, mint blue and purple blue gradient. In my hand is a very nice purple-green gradient version. The back of the device is made of plastic with concentric veins emanating from the camera assembly. When held, the feeling of lumpy, sometimes smooth, quite strange hand.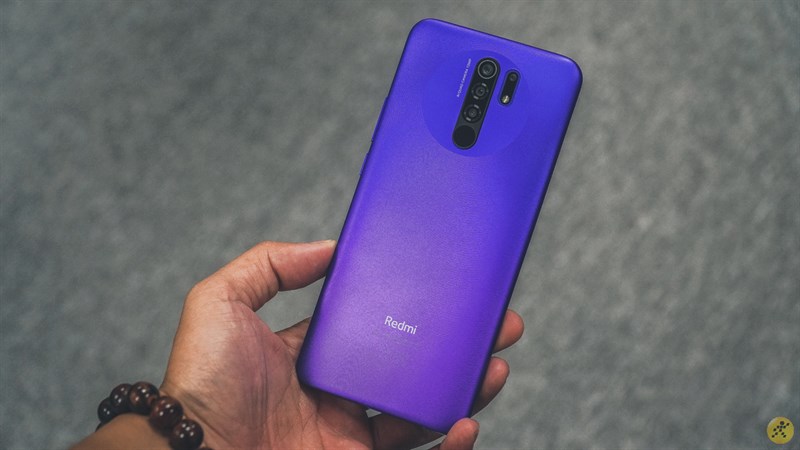 The back of the blue and purple gradient color of Redmi 9.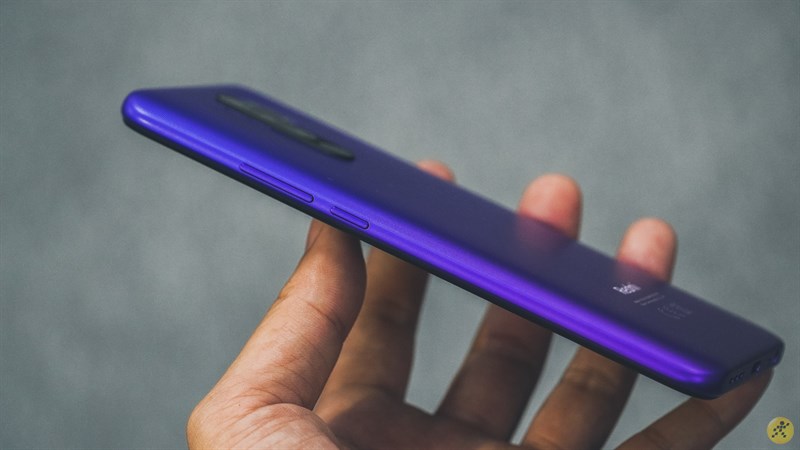 The left side of Redmi 9 with two hard keys increase and decrease the volume and the familiar power button.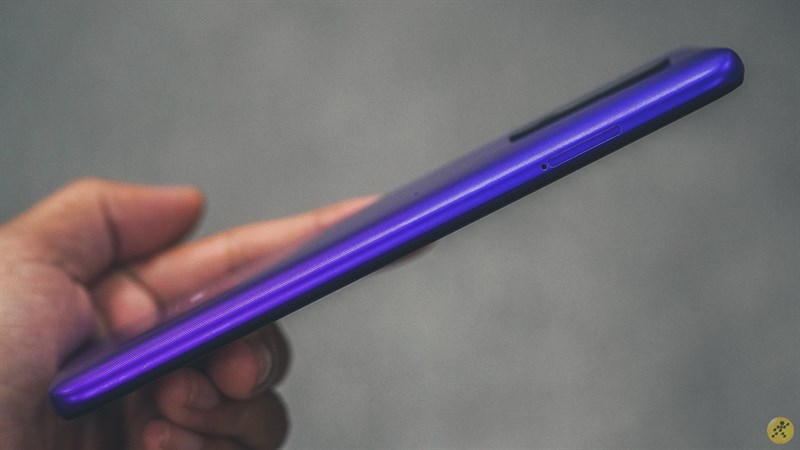 The right side of the Redmi 9 has only a SIM and memory card slot.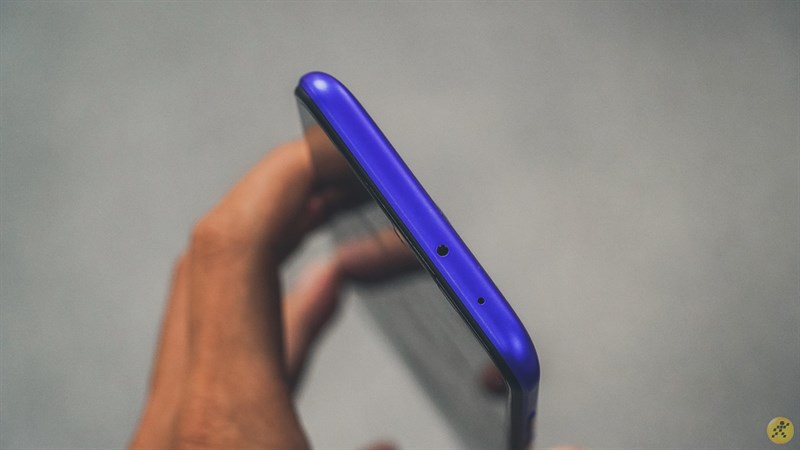 Meanwhile, the Redmi 9 has an extra mic and an infrared port on the side.
The bottom of the Xiaomi Redmi 9 has an external speaker, USB-C port, main mic, and a 3.5mm headphone jack.
The configuration of Xiaomi Redmi 9 includes MediaTek Helio G80 CPU, 4 GB RAM, 64 GB ROM, 5,020 mAh battery and comes with 18W fast charging. Can be realized quickly, this is not a configuration born for gaming but it will meet the basic needs of young people today, such as surfing Facebook, taking virtual photos with Instagram, calling, messaging Zalo, … and more importantly, spend freely all day long.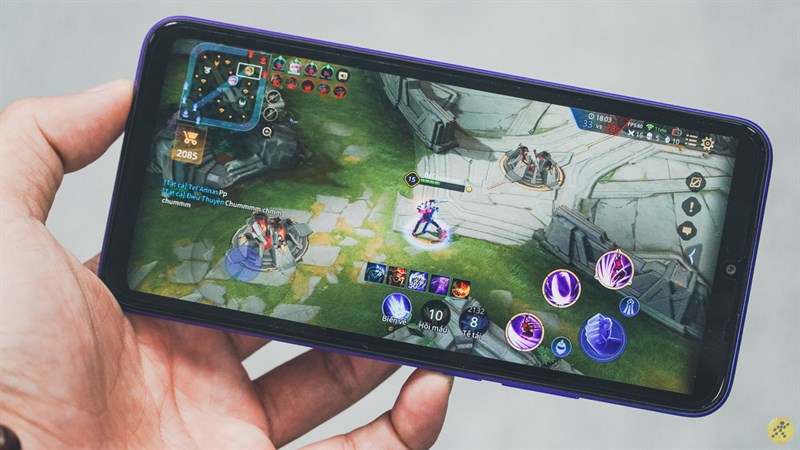 That said, I still try to see if the Xiaomi Redmi 9 hits Lien Minh smoothly.
Conclude
Xiaomi Redmi 9 has made the budget segment more exciting than ever. If you need a beautiful camera phone, stylish design, long battery life, this is the most reasonable choice.
And how do you feel about Redmi 9? Don't forget to leave a comment below and look forward to the detailed review of this handset.