On April 28th, Samsung Officially released Galaxy M53 5G in the Vietnamese market. The telephone This is dubbed the new 'Beast' in the mid-range segment with strong performance and many genuine equipment. So What's new with Galaxy M53 5G? Is the design of the Galaxy M53 5G beautiful? How good is the configuration of Galaxy M53 5G? With me Galaxy M53 in hand for details!
On hand Galaxy M53 with youthful design and many impressive color options
At first glance, we can immediately see that the appearance of the Galaxy M53 5G carries the familiar design language on Samsung's mid-range devices, with rounded corners combined with eye-catching colored plastic backs. gives users a familiar feeling, comfortable grip and ease of use. Moreover, the camera cluster on this year's Galaxy M53 5G has a square shape like the Galaxy M33 instead of a rectangle like in its predecessor Galaxy M52, I think this way of doing it is as a way to make it easier for users to distinguish two lines Galaxy M and Galaxy A there!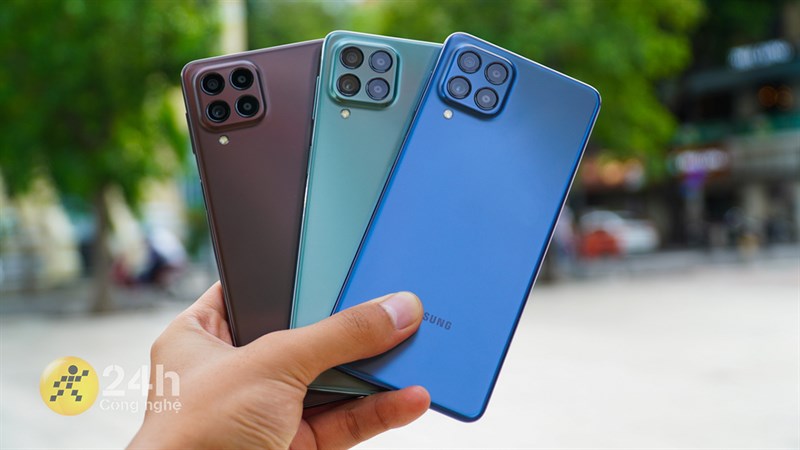 In terms of perfection, because the Galaxy M53 5G is surrounded by a metal frame and a plastic back, it feels more sturdy than the Galaxy M33. Therefore, the Galaxy M53 5G feels quite comfortable when we hold it in our hands, has a certain level of comfort but is still not too heavy, combined with soft rounded edges, helping to embrace the whole body of the device. into the palm of the hand, so users will not feel fatigue or fatigue when using the device for a long time.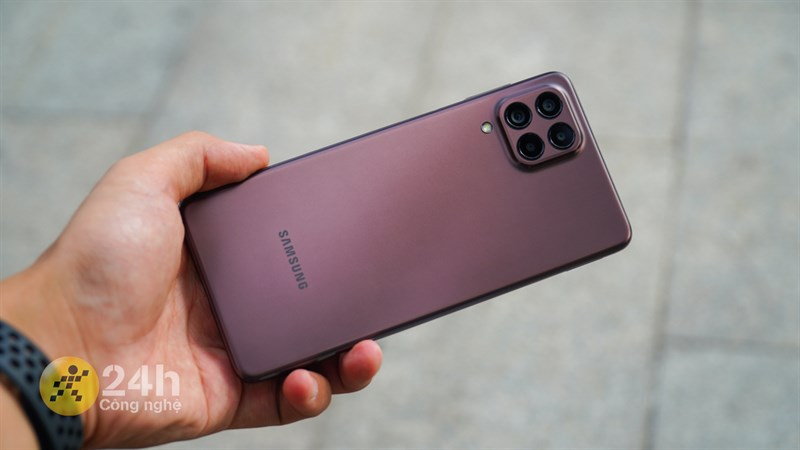 Galaxy M53 5G has a screen with a 'mole' design in a familiar central position. The front of the device is also protected by 5th generation Gorilla Glass, which helps to prevent scratches and better protect the screen after unexpected bumps.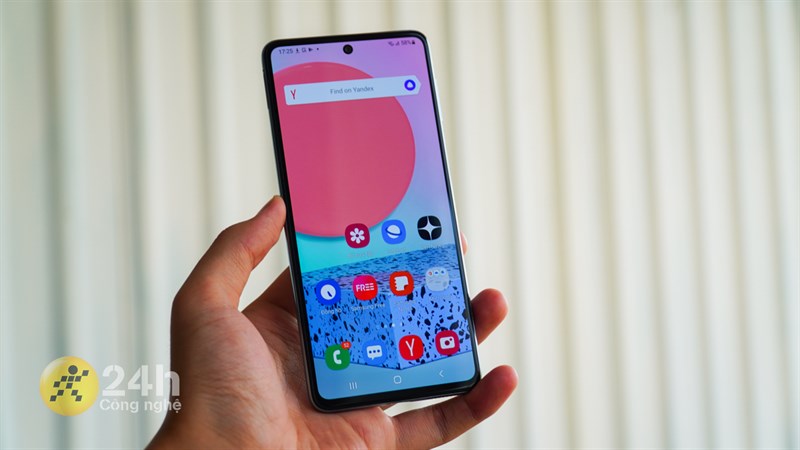 The Galaxy M53 5G screen has a rather large size of 6.7 inches, Full HD + resolution and 120 Hz refresh rate. The device uses a Super AMOLED Plus panel that is capable of displaying more vivid and realistic colors, overcoming the disadvantage of the blue and gray screen of the previous generation. In addition, this screen technology is thinner, brighter and supports energy savings of up to 20%, helping to provide long-lasting battery life on the device.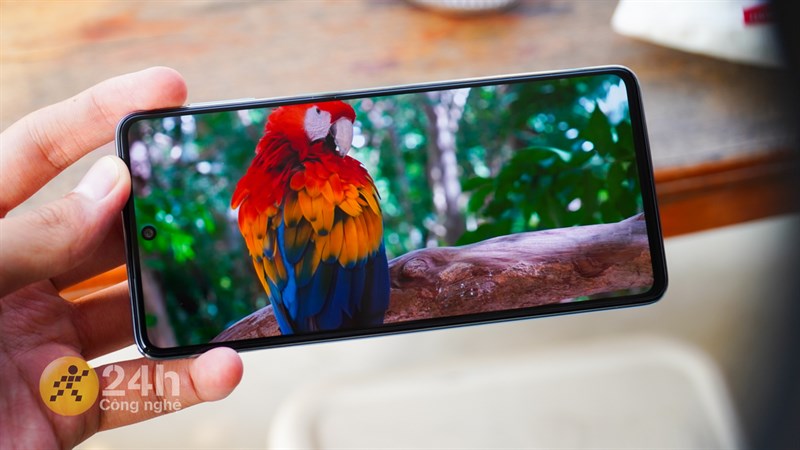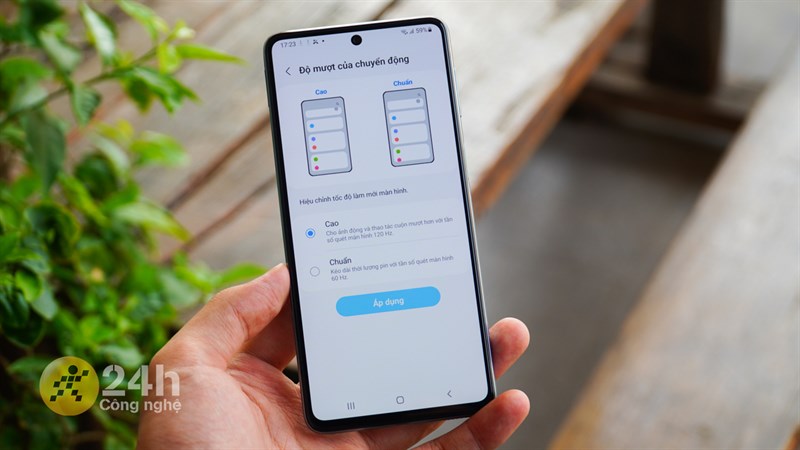 The edge of the Galaxy M53 5G is polished, making the device more prominent and attractive when used. The keys are arranged similarly to the other two Galaxy M phones, except that the device does not have a 3.5mm headphone jack.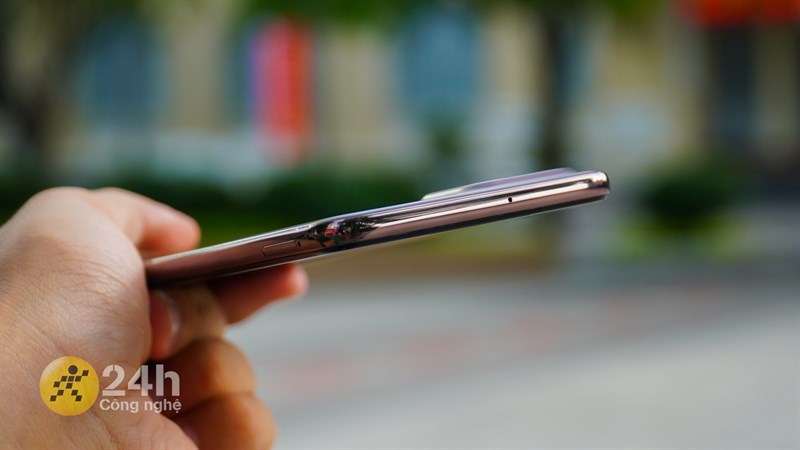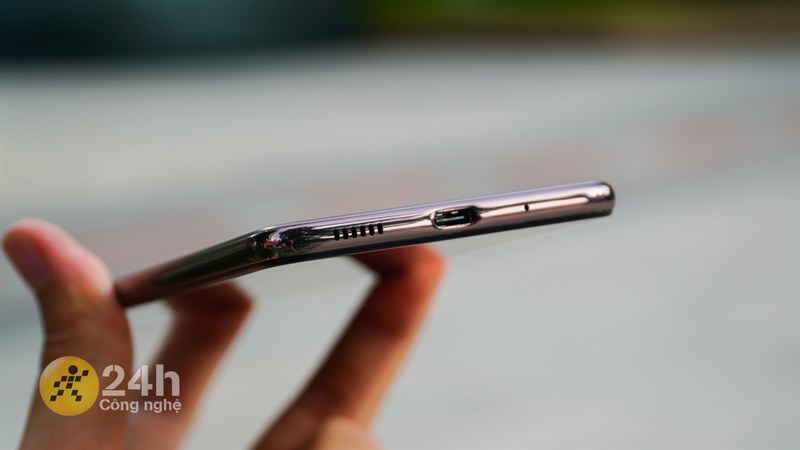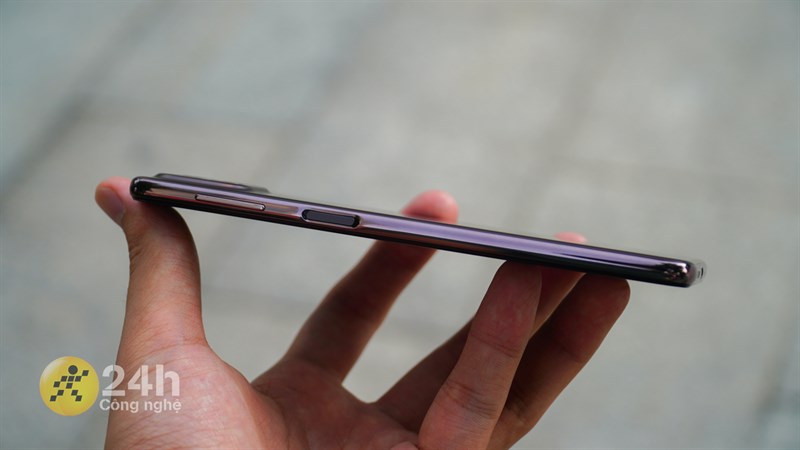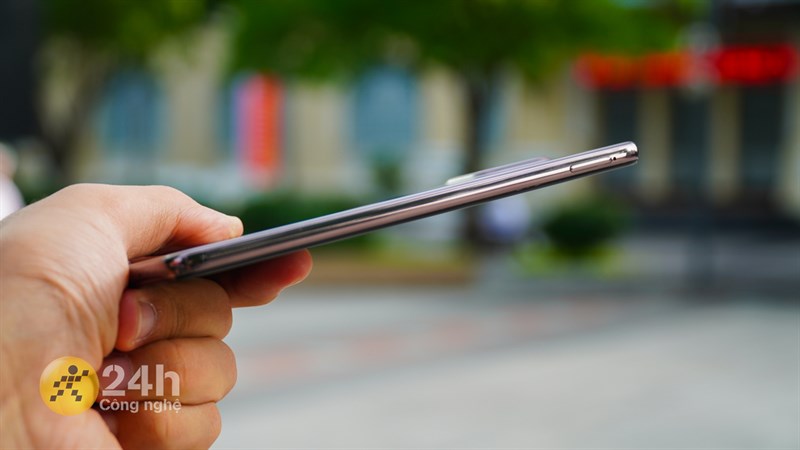 You can admire more of the unique green color of the Galaxy M53 5G through the images below!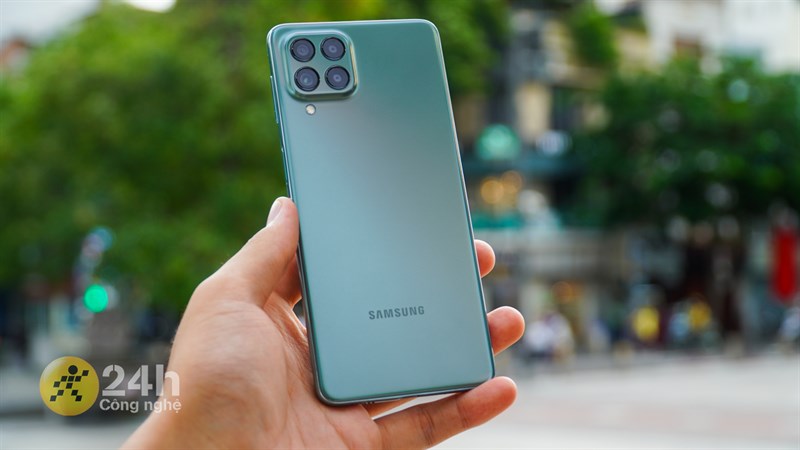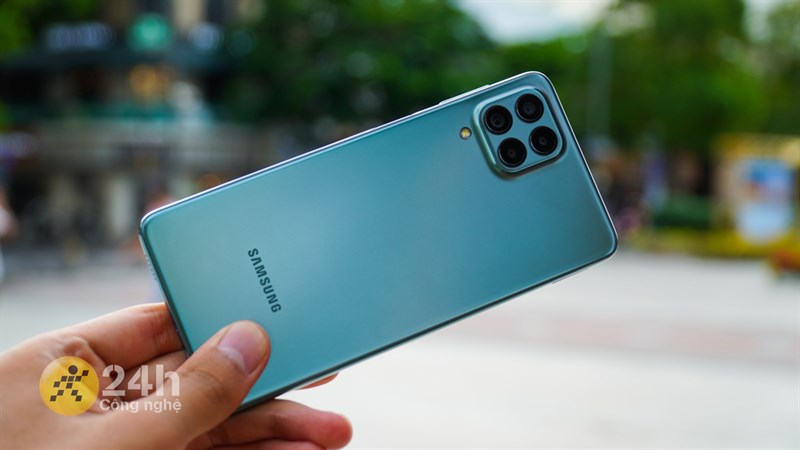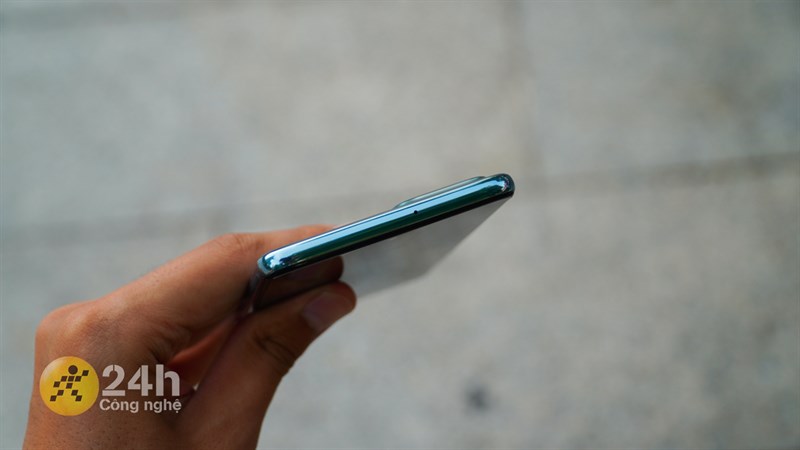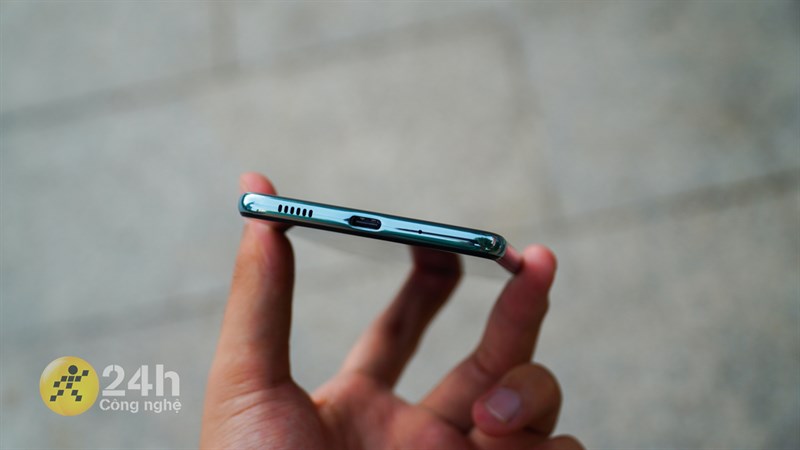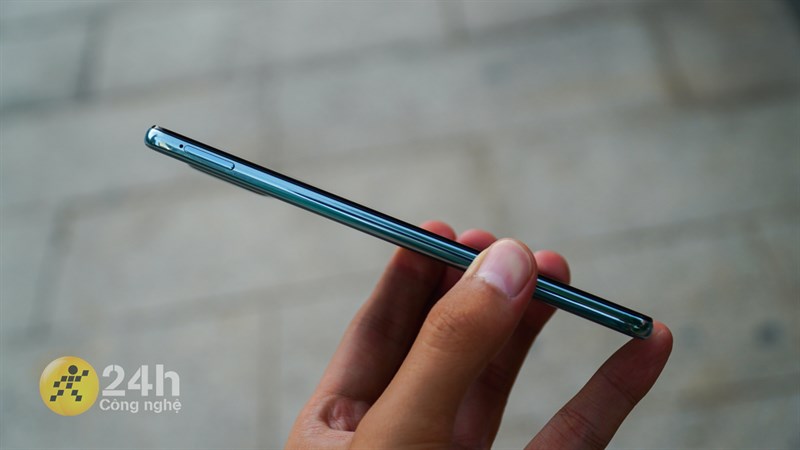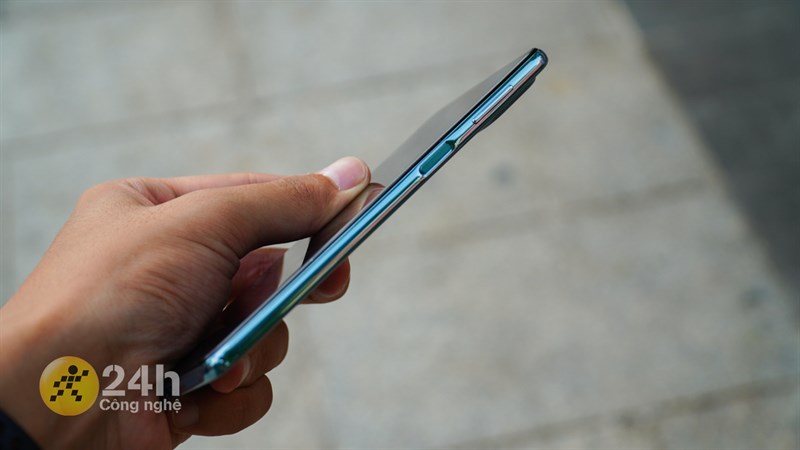 Galaxy M53 5G powerful configuration with Dimensity 900, up to 16 GB RAM
Configuration parameters of Galaxy M53 5G in Vietnam market are as follows:
Screen: 6.7 inch size, Super AMOLED Plus panel, Full HD + resolution, 120 Hz refresh rate.
Operating system: Android 12 (One UI 4.1).
Rear camera: 108 MP + 8 MP + 2 MP + 2 MP.
Front camera: 32 MP.
Chip: Dimensity 900 5G.
RAM: 8 GB (supports the RAM Plus feature with a maximum capacity of up to 8 GB)..
Internal memory: 256 GB (expandable up to 1 TB via MicroSD card).
Battery: 5,000 mAh, support 25 W fast charging.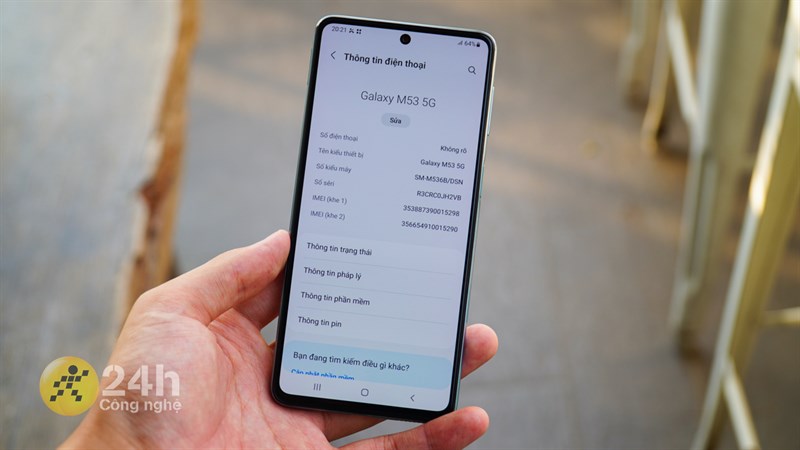 This year, Samsung has equipped the Galaxy M53 5G with MediaTek's Dimensity 900 5G chip instead of the Qualcomm Snapdragon like the previous generation. This is a chip that is no longer strange to users when there have appeared many quite HOT smartphone models such as OPPO Reno7 5G, OPPO Reno 6 5G, … and is considered to bring very good performance to phones. this. Therefore, I believe that Dimensity 900 5G will help Galaxy M53 5G smoothly handle most tasks, especially playing games. You can check out some of the articles below to have a more detailed look at the Dimensity 900 5G chip!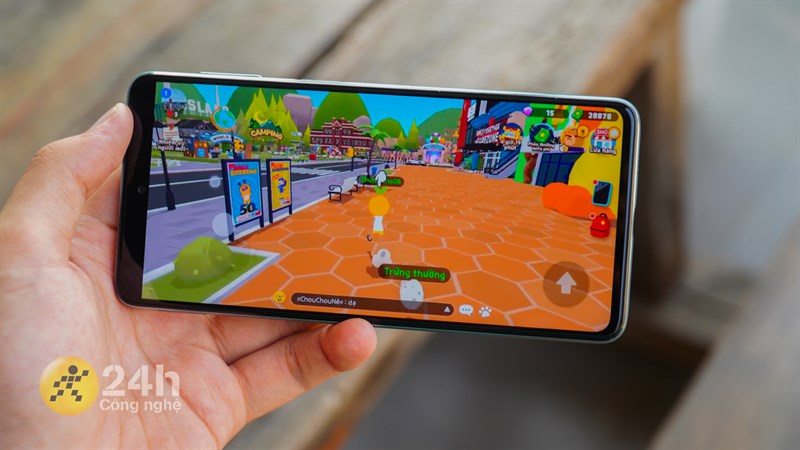 In addition to good performance, the Galaxy M53 5G is also equipped with 8 GB of RAM and a very good RAM Plus feature that helps the device multitask more smoothly, minimizing lag. In addition, the machine owns 256 GB of internal memory and is also supported to expand with a maximum memory card up to 1 TB, helping users to freely store necessary data easily and access quickly when needed. .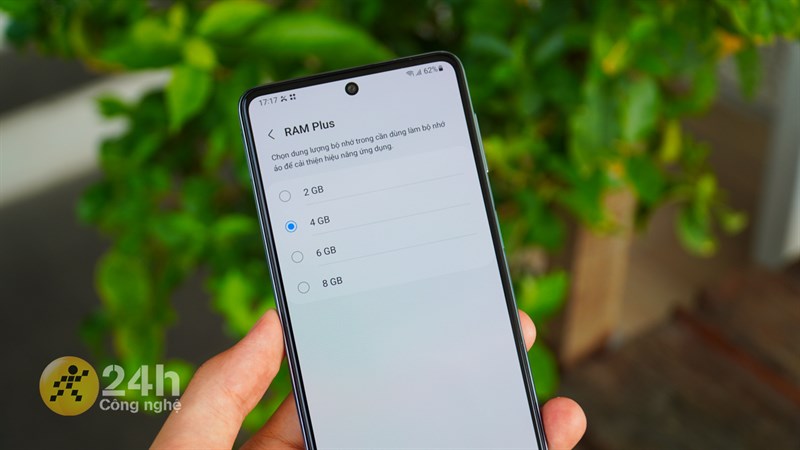 The camera of the Galaxy M53 5G is probably the part that has received the most updates. Specific camera specifications are as follows:
Main camera: 108 MP resolution, f/1.8 aperture.
Super wide-angle camera: 8 MP resolution, f/2.2 aperture.
Macro camera: 2 MP resolution, f/2.4 aperture.
Depth camera: 2 MP resolution.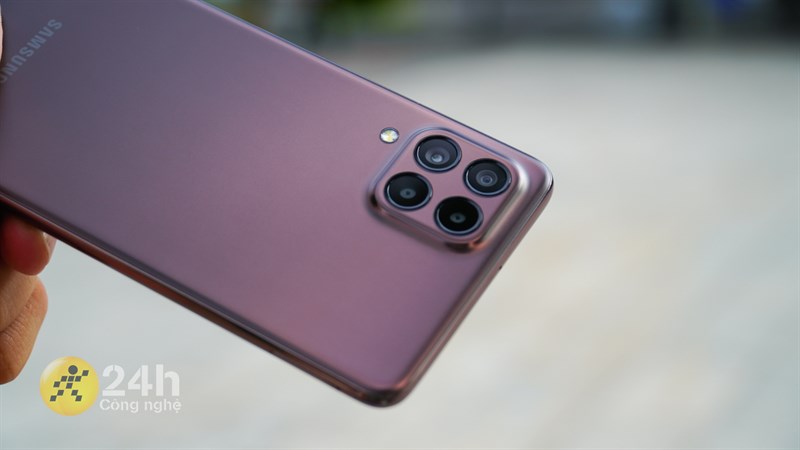 With the above resolution, the Galaxy M53 5G will allow users to take high-resolution photos, capture more light, and support extremely standard shimmer background removal. The rich combination of shooting features of the quad cameras on the device will be an effective tool to help Gen Z confidently express their personality, create special and unique content to become a star. stand out on social networking platforms like TikTok, Facebook, Instagram,… that's it!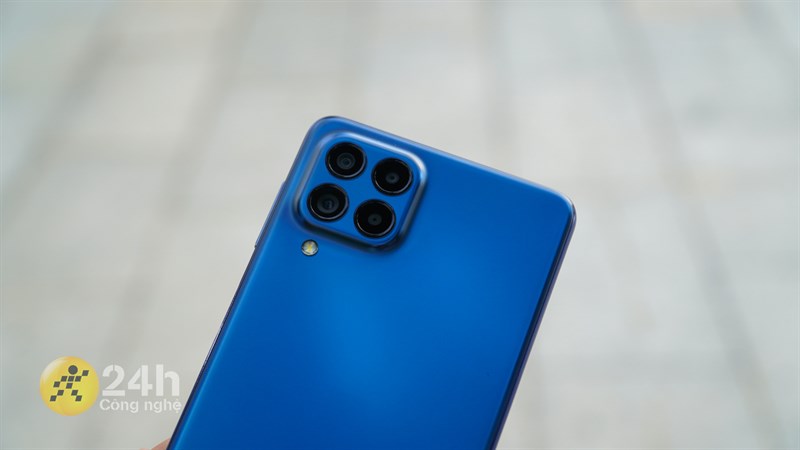 In addition, according to Samsung, the Galaxy M53 5G is also equipped with a Bokeh effect to support taking artistic portraits or creating unique, focused movies, for you to develop your personal brand. more fruitful. Combined with Fun Mode, your creative content has even more interesting highlights, enhancing inspiration! I'll have a camera review for everyone to see soon so stay tuned svng.info often!
Galaxy M53 5G 5,000 mAh battery provides long-lasting use
Battery life is what many users care about and love on Samsung's Galaxy M series, following that tradition, the Galaxy M53 5G will not disappoint you when it comes to owning a 5,000 mAh battery. With such a battery life, I think you can safely use the device for nearly a day of work with heavy tasks such as: Browsing the web, watching movies, playing games, making calls, taking pictures, recording videos .. In addition, the machine can also stand up to nearly 2 days if the needs are only basic such as: Browsing the web, listening to music, watching video clips, … (Depending on your tasks and settings). I will have a detailed battery and performance review for you soon, so stay tuned!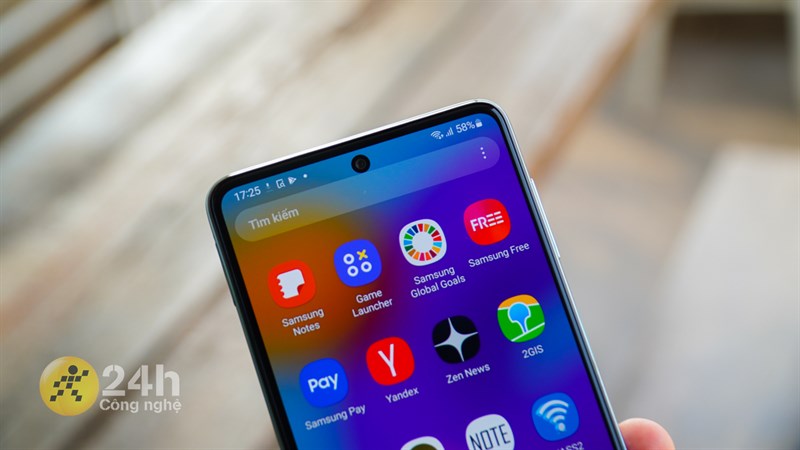 Besides the 5,000 mAh battery, the Galaxy M53 5G is also equipped with 25 W fast charging technology, which helps you only take about 2 hours to fully charge the device. I rate this speed, though not too fast, but not too slow because the device has a fairly large battery and we can also take advantage of this charging time to give our eyes a rest or we can read or chat with us. relatives and friends!
How much does Galaxy M53 5G cost? Is it worth buying or not?
Galaxy M53 5G is a smartphone worth considering in the segment when it comes to its youthful design, powerful configuration with Dimensity 900 5G, excellent camera system and long-lasting battery life. Currently, the official price of Galaxy M53 5G at Mobile World is 12.49 million VND for the 8 GB RAM and 256 GB internal memory version (price at the moment, may vary depending on the promotion).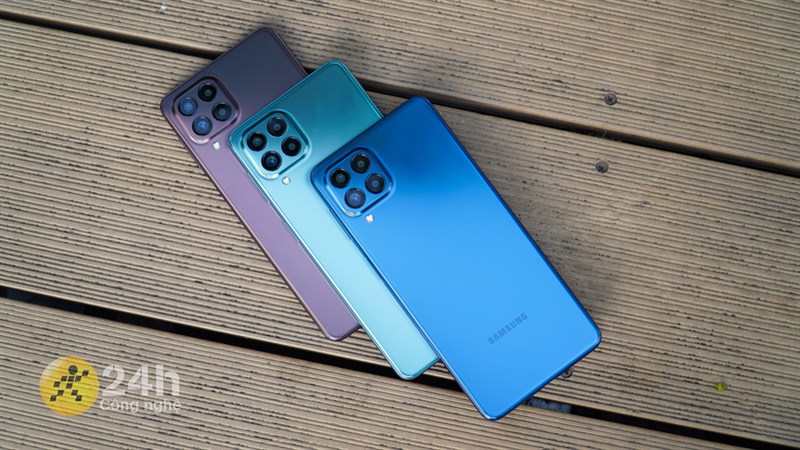 So what do you think about the Galaxy M53 5G? Leave your comments below in the comments for me and everyone to know! Thank you for taking the time to read my post.