NVIDIA silently launches mainstream video cards for laptop NVIDIA GeForce MX350 with specifications similar to GTX 1050 and impressive performance, this video card promises to bring a good gaming experience with a good price of laptops, helping users benefit more. .
1. What is the NVIDIA GeForce MX350 video card?
NVIDIA GeForce MX350 is one of the cards that Nvidia has launched for laptops in 2020, this is a product of the popular segment, present on many mid-range laptops currently on the market. With the same configuration and specifications, this video card is almost a copy of the GTX 1050 video card found on many gaming laptops, but the bandwidth is reduced compared to half to only 64-bit. come on.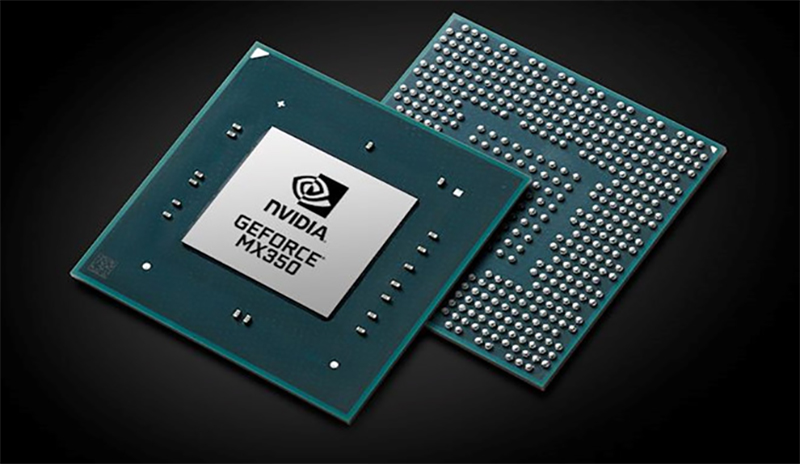 2. Main technologies available on NVIDIA GeForce MX350
Technology Nvidia GPU Boost 3.0
As the name implies, the technology helps to push the basic clock speed of the machine higher, in order to meet the power to handle graphics as well as render 3D or video, thereby increasing the user experience. But thanks to increasing the clock speed and pushing the performance of the video card to a higher level, along with that the machine will heat up quite a lot and the fan will run at full capacity to make a lot of noise.
Higher is better, performance is higher
Nvidia GameWorks Technology
This technology is a combination of software that simulates real effects applied in the game, such as enhancing explosion effects, lighting, shadows, simulating real hair and many other things, for the purpose of: What technology is game support can produce the best, most realistic picture quality possible.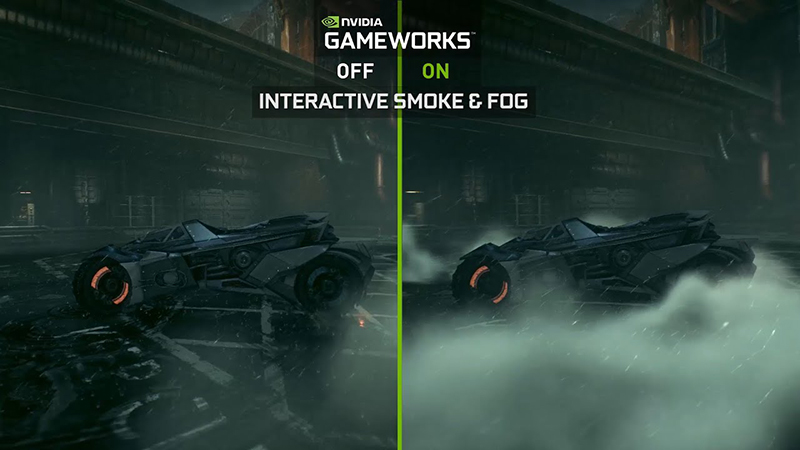 Simulation of Gameworks technology
Microsoft DirectX 12
This is a software from Microsoft to support graphics processing hardware, helping hardware and software run together more stable with the purpose of optimizing and increasing performance, according to Microsoft, confirming that this technology has can help increase up to 10% of machine performance.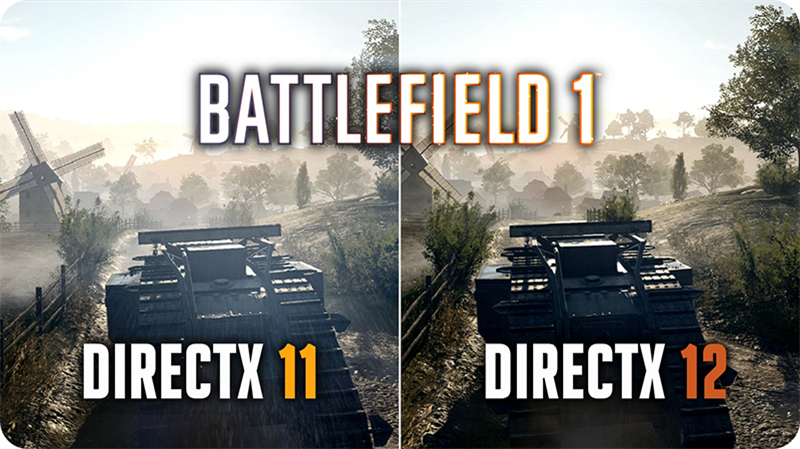 Comparing graphics performance between DirectX 11 and DirectX 12
3. How strong is the NVIDIA GeForce MX350?
This is a question that is quite difficult to answer, but to imagine the most, we will compare this video card with the GTX 1050, the most popular gaming video card line today. NVIDIA GeForce MX350 provides nearly the same performance, the frame rate is only slightly lower than the GTX 1050.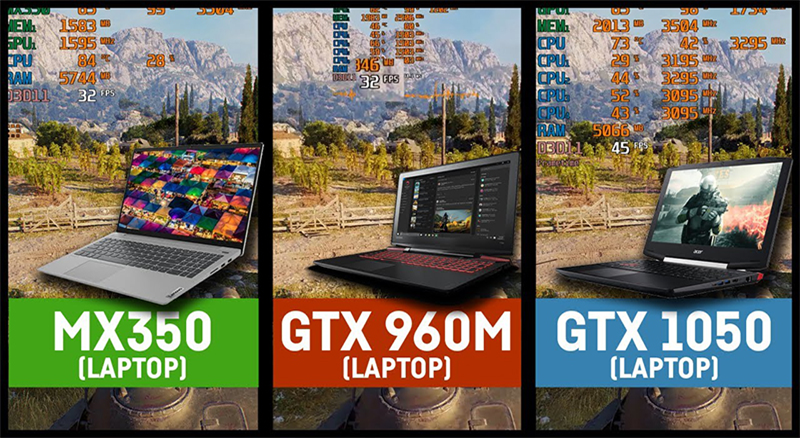 Comparison of performance between display cards
More info about NVIDIA GeForce MX350:  https://www.notebookcheck.net/NVIDIA-GeForce-MX350-Laptop-Graphics-Card.448881.0.html