Aqua refrigerator The new model has a unique freezer Navi Cooling up to 5 functions, can be adjusted according to storage needs, is a powerful support for housewives. Let's find out the special features of this freezer 5 through the following article!
Navi Cooling is a new technology for preserving and cooling food in Aqua refrigerators with 5 functions of freezing in the same compartment.
Other than fridge Normally, the freezer has the function of freezing food at low temperatures, with Aqua refrigerators with Navi Cooling technology, consumers can choose and adjust the freezer temperature (with 5 modes). different) to suit the needs of use.
– Freezer mode 4 degrees C
The freezer function (4 degrees) enhances the need for cold storage, helping you to preserve more vegetables or food that just needs normal cooling.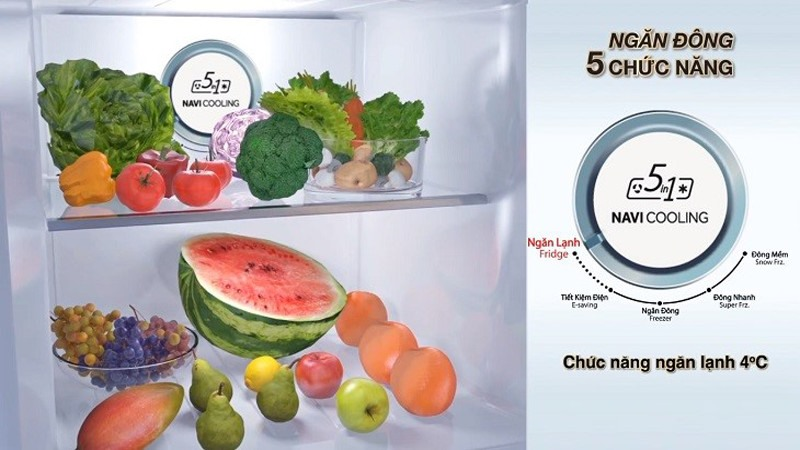 – Soft freezer compartment mode – 7 degrees Celsius
The soft freezing function (-7 degrees) helps food not need to thaw, saving cooking time. Preserved in this function, the food preserves its flavor and nutrients.
In addition, you can preserve vitamins without worrying about freezing.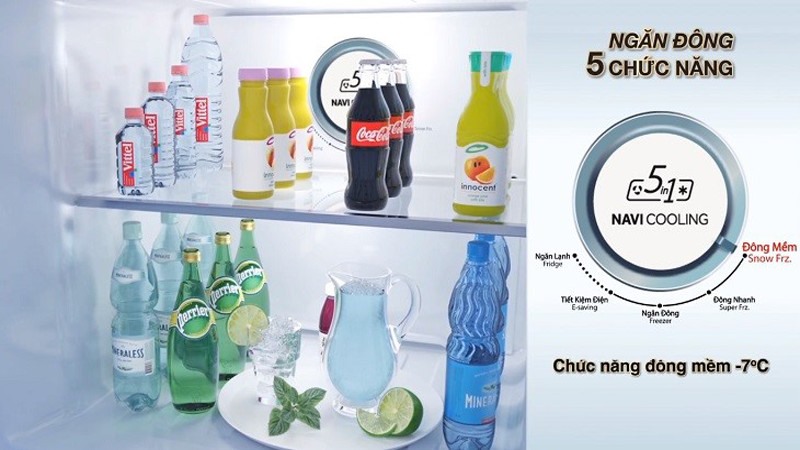 – Power saving mode -12 degrees Celsius
If your family needs less use of freezer, you can switch to E-saving power saving function (-12 degrees), which saves about 15% Power consumption compared to conventional freezer.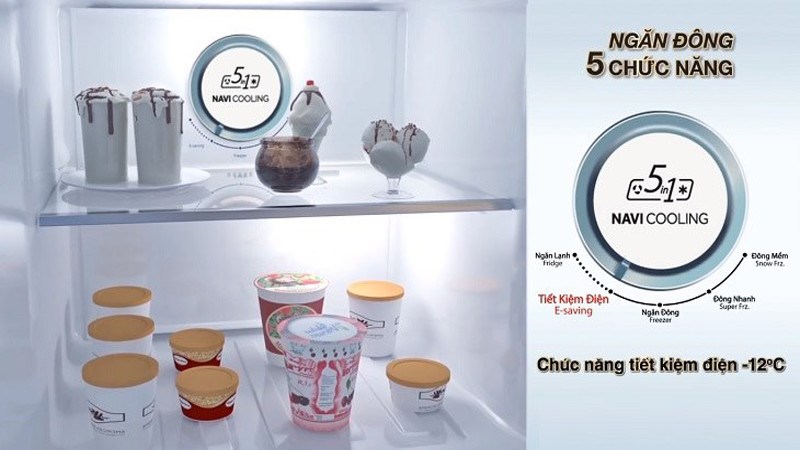 – Normal freezer mode -18 degrees Celsius
The freezer function (-18 degrees) meets the basic needs of a common freezer, helps preserve food optimally, stay fresh for a long time without worrying about deterioration.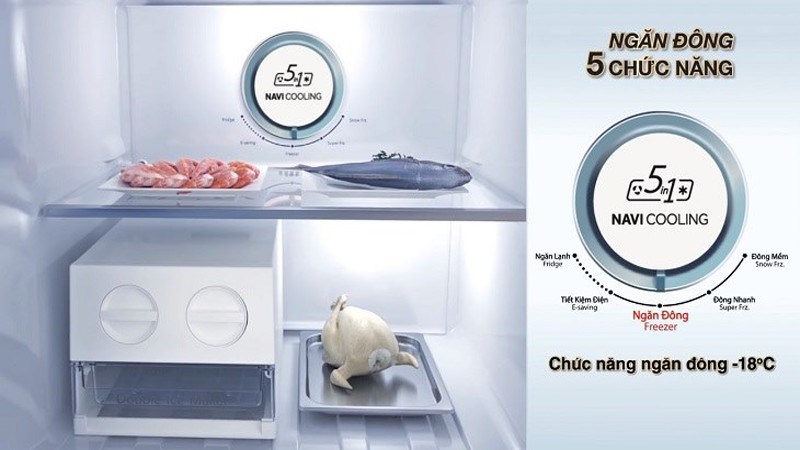 – Quick freezing mode -22 degrees Celsius
The quick freezing function (-22 degrees) not only helps food to freeze quickly, but also helps to reduce the loss of nutrients in the food during subsequent defrosting. In addition, you can make ice quickly to use for hot days.
2. Benefits of using the 5-function freezer
– Convenient to use
Special cooling technology Navi Cooling – 5 function freezer compartment brings many new improvements and more convenience in storing and using food. You have the flexibility to choose the freezing mode to suit the needs of the family.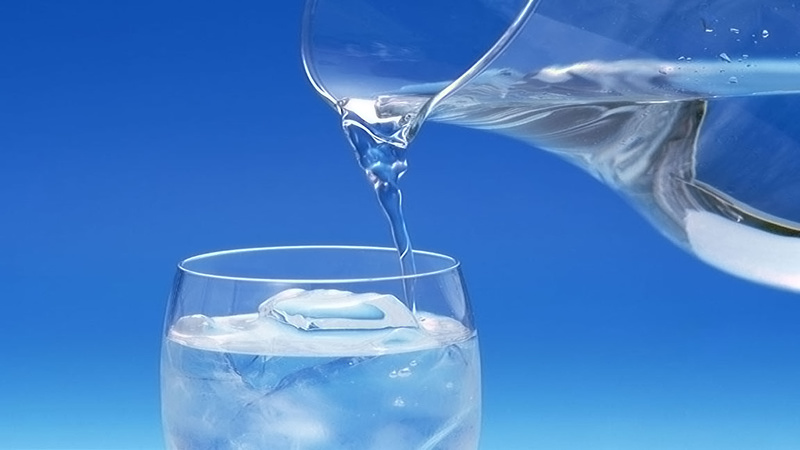 As in today's hot days, we will get the refreshing ice cubes quickly through a quick freezing mode of -22 degrees C.
– Saving electricity
Aqua refrigerators with unique 5-function freezer also help to save energy effectively Inverter technology Save you up to 40% electricity consumption as product Refrigerator Aqua Inveter 235 liters AQR-IG248EN.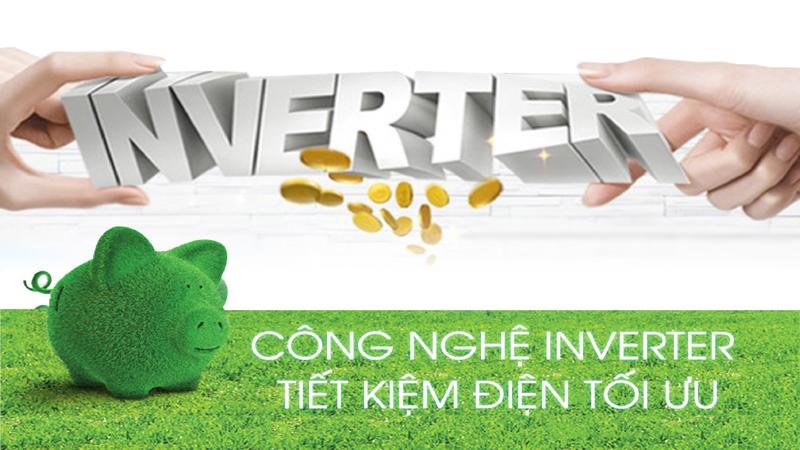 – Better food preservation
With the custom up to 5 cooling modes, the food will be better preserved, suitable for each family needs.
3. Aqua refrigerators products are equipped with a 5-function freezer
You can refer to the products of Aqua refrigerators with Navi Cooling technology – 5-function freezer currently being traded in GREEN Electronics such as:
– Aqua Inverter 270 liters AQR-IG288EN with a neat design, luxurious mirror surface for easy placement and 5-function freezer technology and Inverter technology, smooth operation, saving power.
– Aqua Inveter 235-liter refrigerator AQR-IG248EN with a freezer with 5 utility functions to meet your needs and a convenient chiller to store fresh food of the day or chilled drinks.
Hopefully the above article will help you better understand the Navi Cooling Freezer on Aqua Refrigerator with 5 special food freezing functions.