The use of multiple devices such as laptop, phone At the same time, it is very popular. To help users do not often have to switch between devices to check notifications, contact … Dell has released an application that can use phones and tablets right on the computer with many convenient features named Dell Mobile Connect.
1. What is Dell Mobile Connect?
Dell Mobile Connect is an application that supports connecting phones and tablets with Dell computer, allowing Android and iOS users to make calls, send messages, receive notifications and use all their favorite mobile apps right from their PC screens.
Dell Mobile Connect 3.0 is currently the latest version in 2020, compatible with Dell laptops running Windows 10 launched from 2018 onwards (XPS, Inspirion, Vostro, Alienware and G Series).
On mobile, this app is also compatible with most Android phones or Iphone, iPad run iOS 11 and above.
2. Salient features of Dell Mobile Connect
Dell Mobile Connect supports users to connect their phones to laptops more seamlessly, supporting operations such as:
– Listen, call, send messages to search for contacts directly from the computer.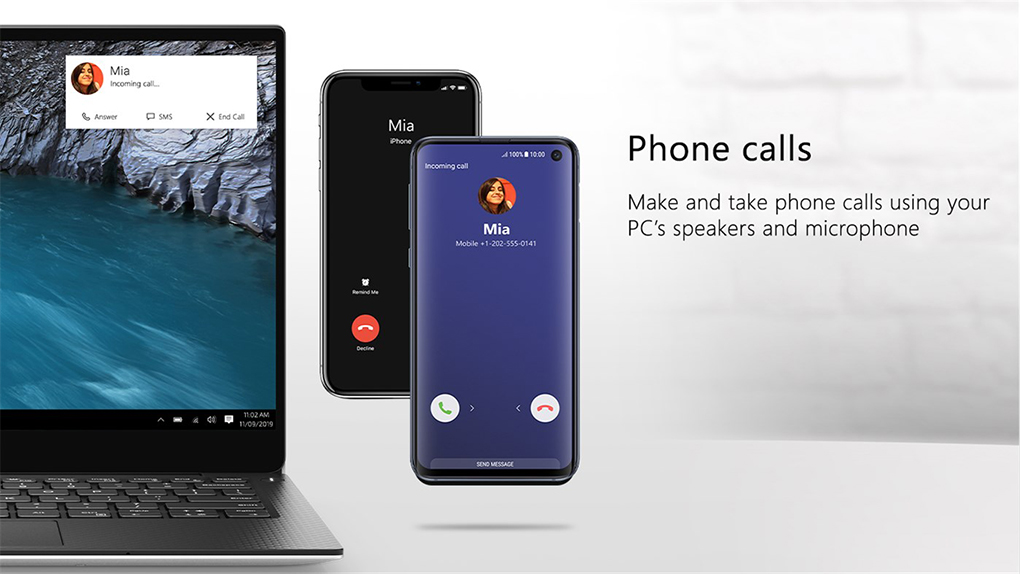 – Sync notifications on the phone to the computer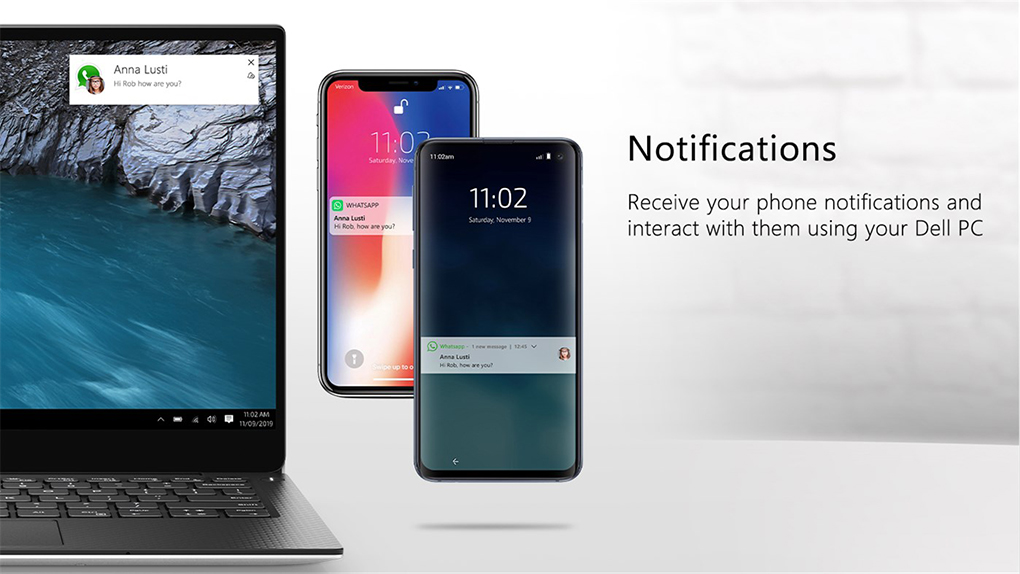 – Transfer data from your phone to your computer and from your computer to your phone by extremely quick drag and drop.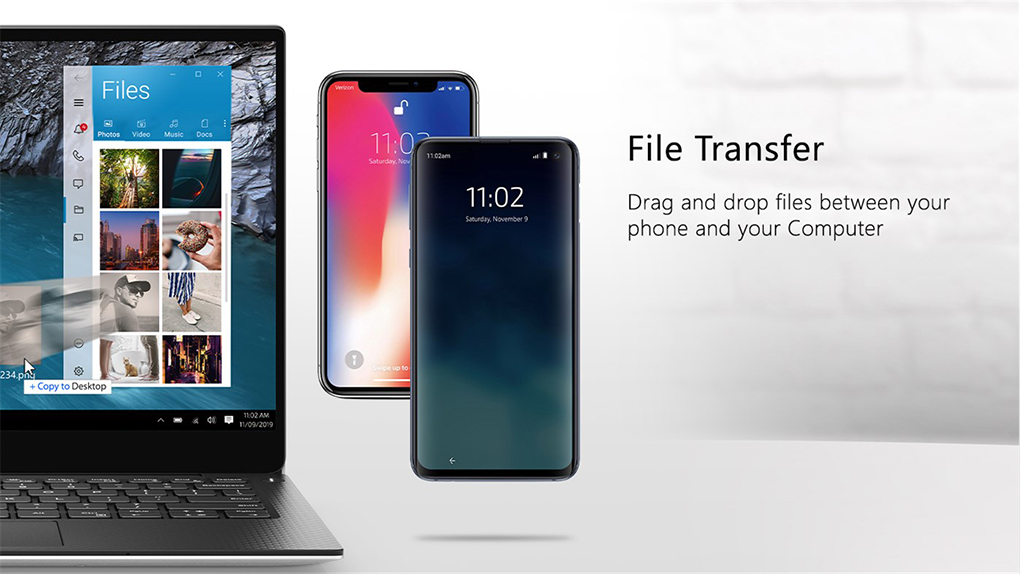 – Project the phone screen on the computer, project images, music, video directly without connecting cables.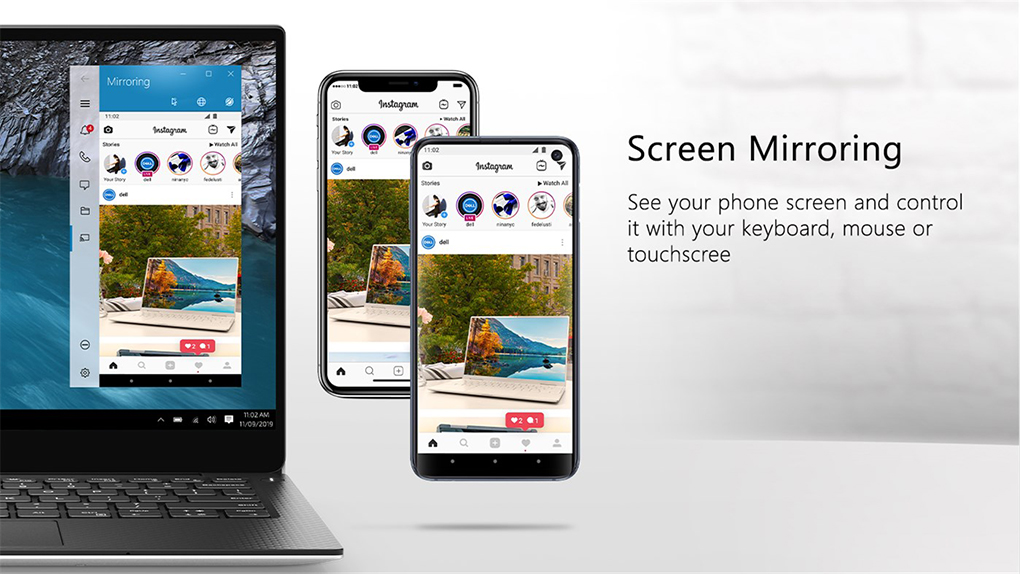 – Control your phone with mouse, computer keyboard or touch screen if the laptop supports it.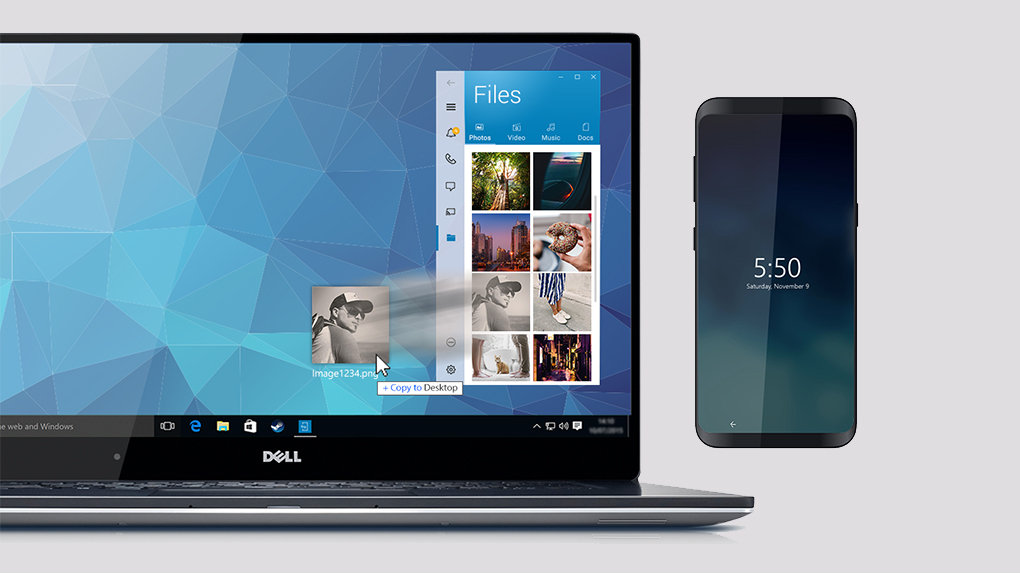 3. Link to download the application
Currently, a new update of Dell Mobile Connect is available in all three Microsoft Store, App Store and Play Store stores. If you are looking for a stable and multifunctional phone and laptop support application, you can try it out.
Download link:
– On a Windows 10 computer: Dell Mobile Connect for Windows 10
– App Store: Dell Mobile Connect for iOS
– Play Store: Dell Mobile Connect for Android