According to your request in my previous article, today I'm going to write an in-depth look at how water cooling (liquid) works. on the PC Please. To see specifically how the water cooling system is, how it is structured and how it works.
First let's briefly go over the concept that everyone knows but not necessarily everyone understands: What is heat dissipation?
Surely most of us know the heat sink and the importance of heat sink, right? But it seems that not many people will learn and know the structure and working method of a specific cooling system, right?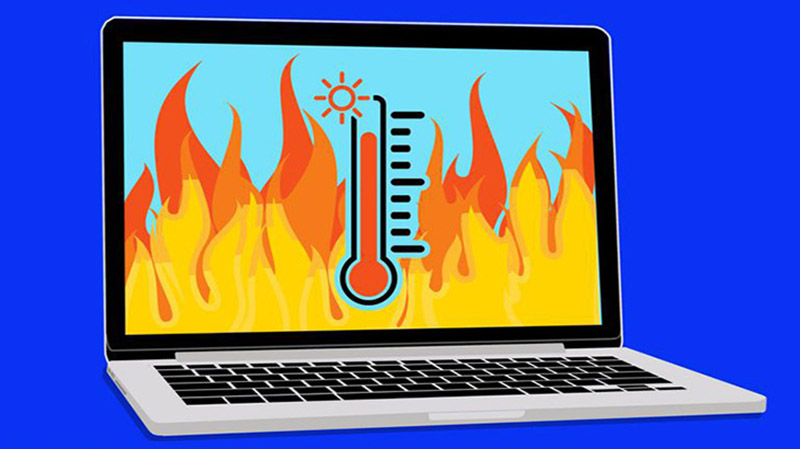 Don't let your computer catch fire. (Image source: BLUE Electronics)
In general, heat dissipation is a system that helps to lower machine equipment, preventing the device from overheating, resulting in damage. Because during use, the most hardware devices, CPU and VGA, emit a huge amount of heat.
That's why the heat sink was created to help minimize that heat. These components will absorb most of the heat generated during the operation of the machine, then disperse this heat into the environment before the computer components are overheated.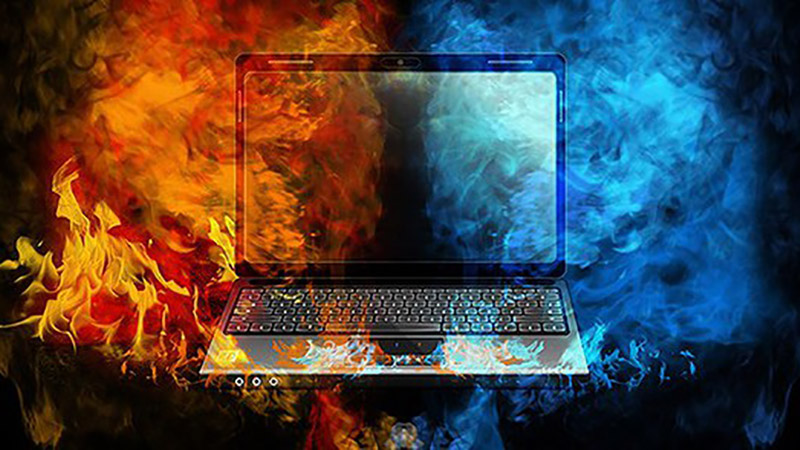 Radiator is a system that helps cool down your computer. (Image source: Internet)
The most popular and popular feature on the market today is the air cooling system and liquid cooling system, or water cooling system.
Today, let's explore the water cooling system to see if this is a good technology and deserves attention in the future.
What is liquid cooling? Is liquid cooling good?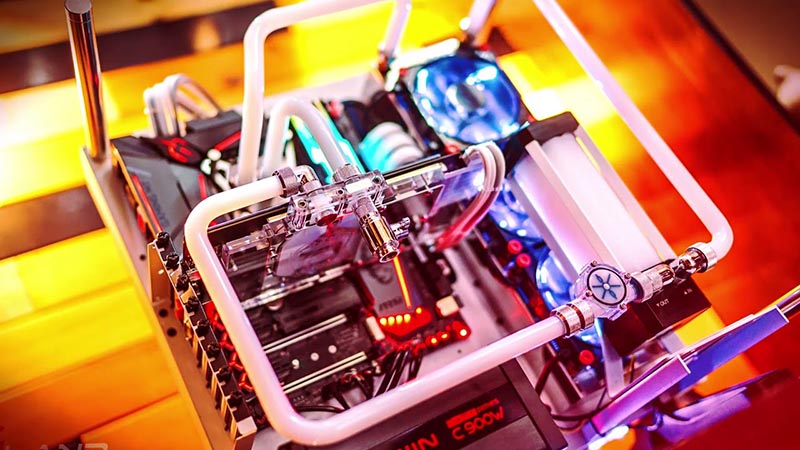 Let's learn about liquid cooling together. (Image source: Gland Conputer)
Let's start with the term water cooling. This is a method of removing heat from parts of industrial equipment using liquids. Unlike previous air-cooling, the use of water as a conductor of heat has been shown to be more efficient at cooling large engines.
Water cooling will be much more effective than cooling by blowing air (as well as taking a bath, it will be cooler than that fan). Since then the water cooling was developed with the purpose of cooling the computer chassis so hot and hot that an unattractive fan.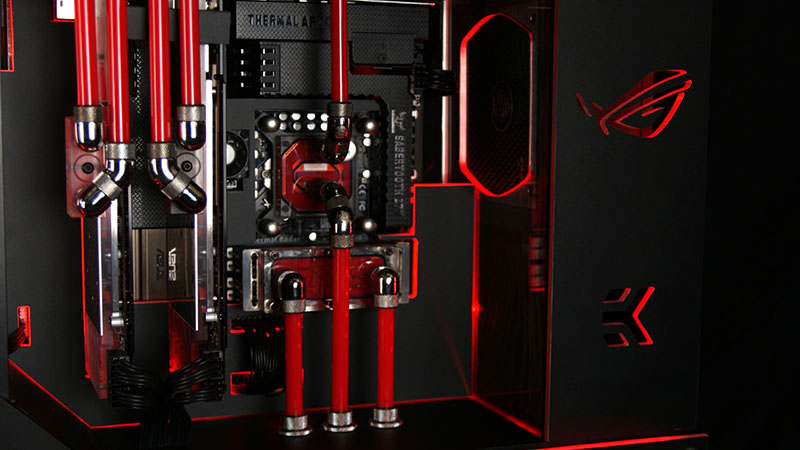 Water cooling will give better effect. (Image source: Dawna McCoy)
So despite being born late after birth compared to traditional air radiators. But the water radiator responded very well to the need to lower the dinosaur computer systems working with high capacity for a long time.
The introduction of water cooling on PC
Based on the principle of water cooling, cooling of computer parts with water has been used since 1982 on Cray-2 supercomputer. Gradually through 1990, water cooling for home computers became increasingly popular and recognized by enthusiasts.
However, water cooling only became popular after the Athlon microprocessor overheated in the mid-2000s.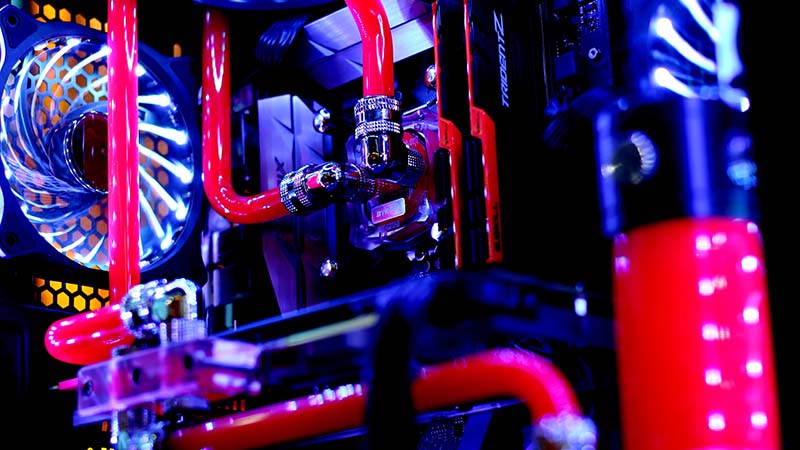 After the 2000s, the new water cooling was really concerned (Image source: Internet)
Water-cooling can be used to cool many parts of a computer, but especially to cool the CPU.
By transferring the device's heat to a larger separate heat exchanger, water cooling allows components to run more smoothly, increasing processor speed or balancing between both. CPUs, GPUs, hard drives, even power supplies can be cooled.
So the structure of the water cooling will be like?
Block (Cladding, heat-conducting plate): This is the direct contact with the device that needs cooling. This component is usually manufactured from highly conductive metal such as Aluminum or Copper.
Wall panels, heat-conducting plates in water cooling systems (Image source: Gland)
Bottle: This is where the cooling liquid is stored and it also acts as the intake port for the cooling liquid. The bigger the water tank means the more the coolant is stored and thus the cooling efficiency also increases, the more heat dissipates.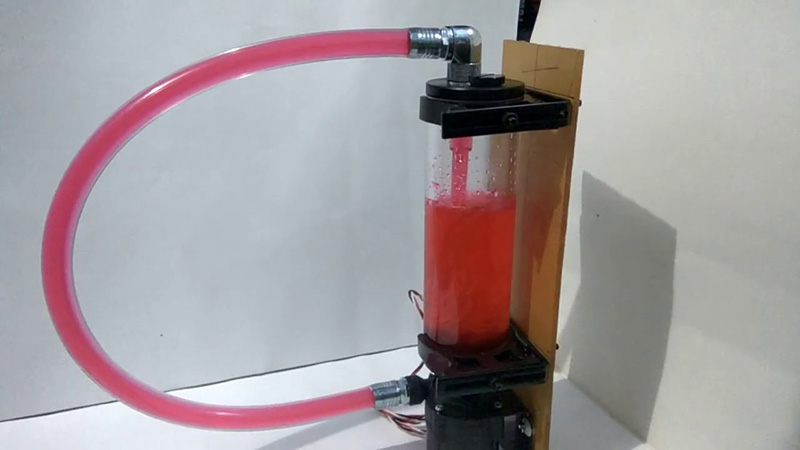 Water tank in the water cooling system. (Image source: Smitty Werben Jagerman Jensen)
Pump: Pumps in the cooling system like large and bulky pumps. This pump is a small motor but still uses AC power as the source. This is the part that determines the flow of water in the circulation of the cooling system. Without a pump, the cooling water in the system cannot be moved.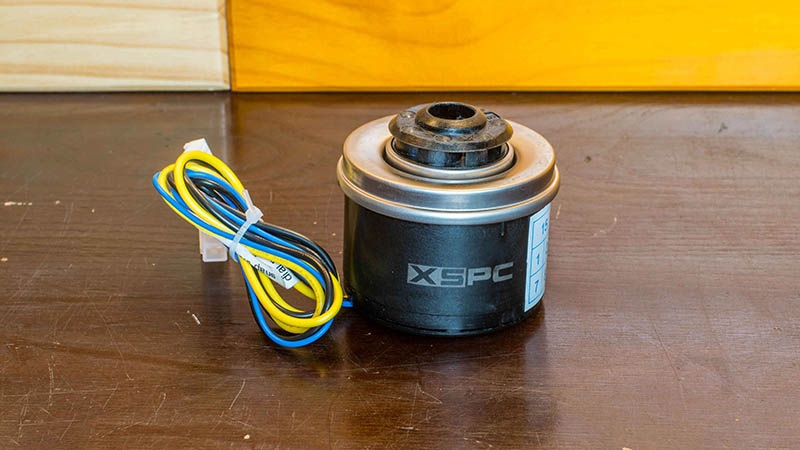 Pump in water cooling system. (Image source: Gland)
Radiator (Radiator): This is the part that transfers heat between water and air. Safes are usually made from copper, brass or aluminum and are made of stainless steel.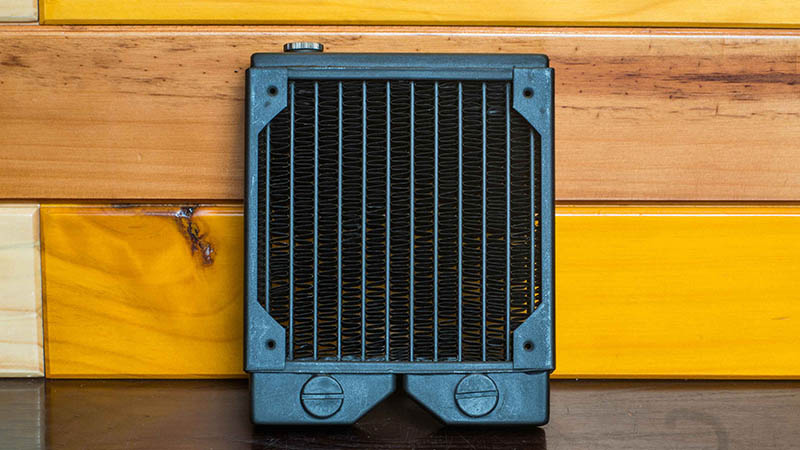 Safes in liquid cooling system. (Image source: Gland)
Fan: In the system, the fan is attached to the radiator. Fans will use wind power to cool the water in the radiator. Depending on the size of the tank, the number of fans attached.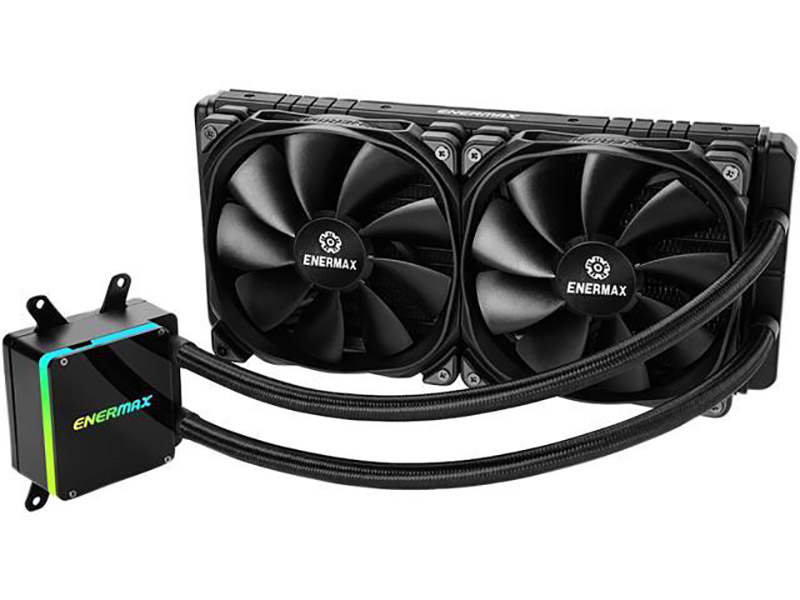 Fan in liquid cooling system (Image source: Internet)
Water pipe: Needless to say, this is the part that will carry fluid throughout the system to perform its cooling task.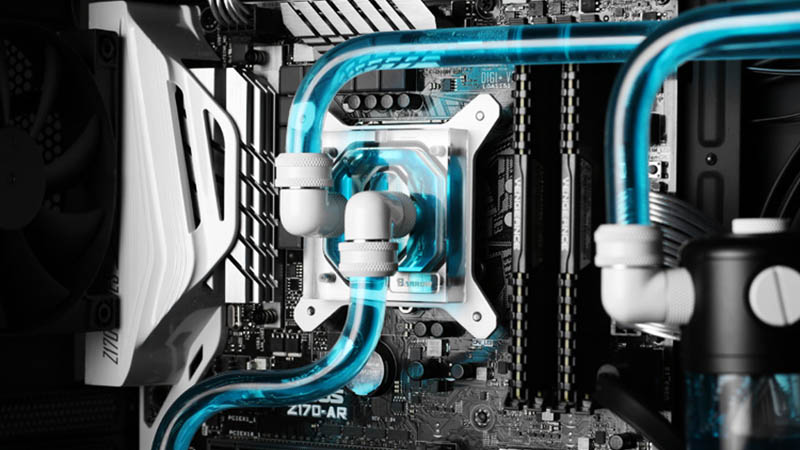 Water pipes in the radiator. (Image source: formulamod)
Cooling solution: The soul of the entire liquid cooling system. Usually users will choose distilled water (to avoid moss clinging to the system), or Coolant solution to have a beautiful and eye-catching system.
The working principle of water cooling
The principle of operation of water radiators is a bit more complicated than air radiators because water radiators are more components. The cooling solution, or radiator, will run in a cycle thanks to the pipes that pass through the components of the cooling system.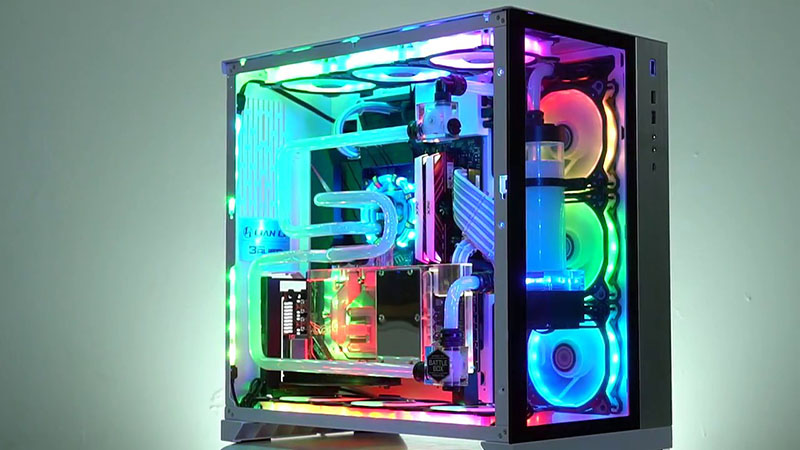 The cooling solution, or radiator, will run in a cycle thanks to the pipes that pass through the components of the cooling system. (Image source: Internet)
Heat from the component will be transferred to the thermal paste, then through the Water block, and then through the thermal liquid. According to the pipes, this heat and the cooling liquid will pass through the radiator, which is the radiator and continue to be cooled by fans before returning to the position of the Water block to continue the closed cycle. private.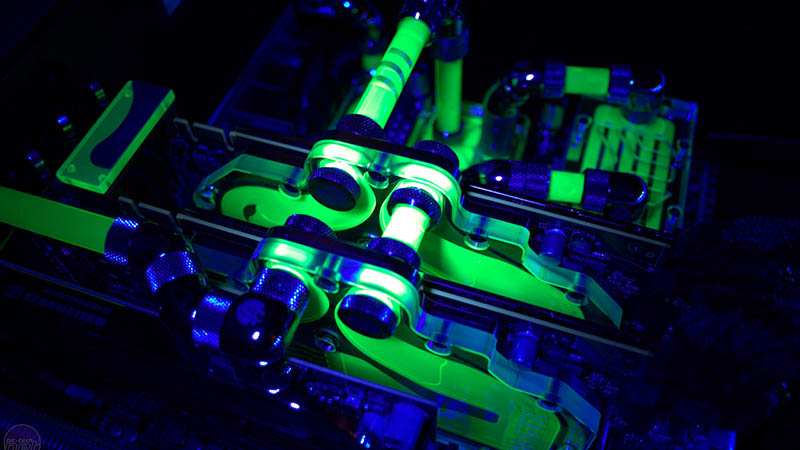 Heat from the component will be transferred to the cooling liquid and released to the environment. (Image source: Internet)
Air's ability to absorb heat is inferior to that of water, so liquid cooling will be more efficient because the heat transferred through it absorbs faster and more.
The common types of water radiators
All In One (AIO) water cooling
As the all-in-one names, the AIO water cooling system is a fixed system that includes all parts of the liquid radiator (Block, pump, tank, radiator, etc.) installed. Pre-ordered full way. This can be considered as a noodle version of the water cooling system when you only need to buy a full set and then assemble it into your computer.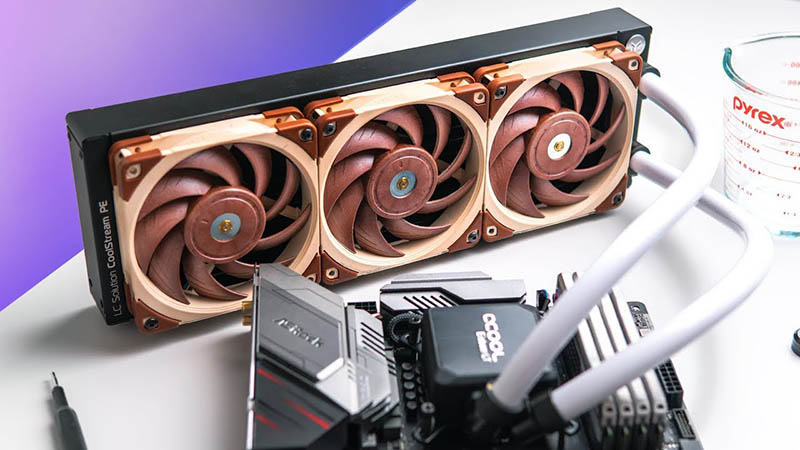 AIO water cooling. (Image source: Optimum Tech)
AIO water coolers come in a variety of sizes from small to large and can be easily installed like conventional heat sinks. But this also forced users to pay attention to the space of the apparatus before installation. You can't fit a large radiator into a tiny case, can you?
As a built-in closed system, AIO water cooling requires no refilling of the water and requires periodic maintenance of the heat sink. In return, when any one device in the system goes down, you have to replace the system.
This is like having to buy each component and then assemble the cooling system to your liking.
Using custom heat sinks requires users to have sufficient knowledge of the machine, thorough research, methodical planning and of course will also be much more expensive than All In One. But in return, you will have a beautiful green, red and red cooling system that will fan you to your liking.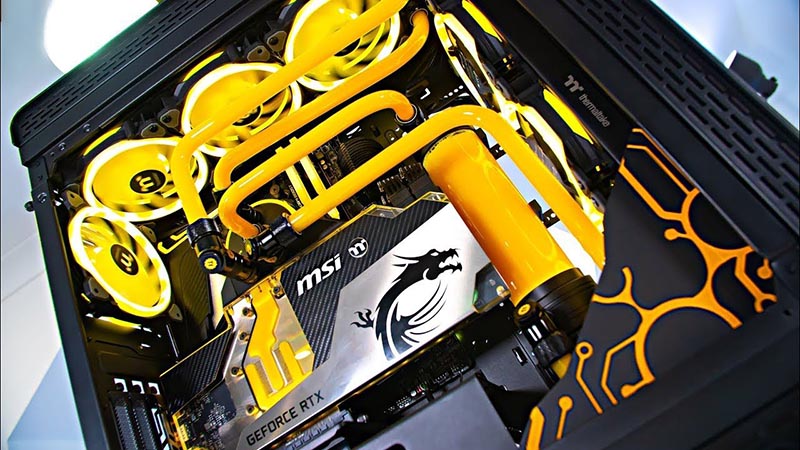 Self-assembling water cooler will help you get a cool looking radiator like this. (Image source: Internet)
At the moment, most vendors have enough for you for the necessary parts of a basic water cooling system. All you have to do is install them on your computer and you're done. But most importantly, it is still assembly skills. You don't want water dripping in the system when it works, right?
So what are the advantages of water cooling?
Extremely good cooling effect in many conditions and demands
The strongest point of this liquid cooling system is its excellent cooling effect. For computers with huge configuration, which work continuously for a long time such as 3D rendering, high-performance video rendering, or gamers who play games continuously during the epidemic season … this is considered a dark choice. best for users.
Eye-catching modern design, red green blue green lights for children it is happy
Not to mention the water radiator if combined with the lighting system will add more modern features to your computer. A case with a sparkling LED light changing in green, red, and red, it looks like it will be really oysters, right?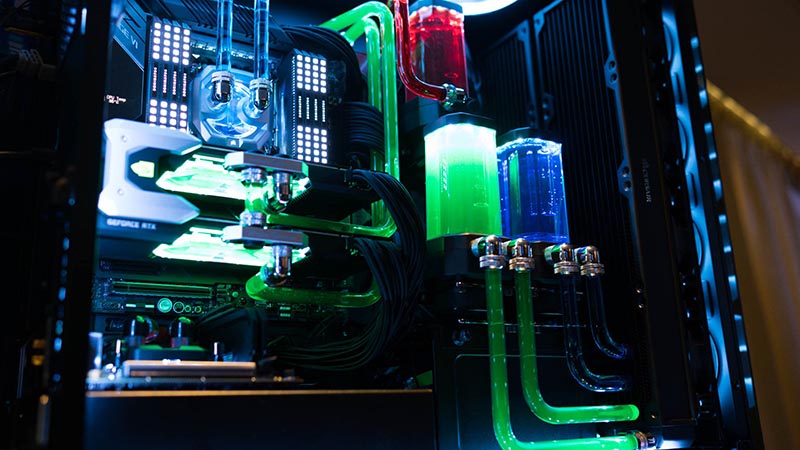 Eye-catching modern design, red green, blue lights. (Image source: ebay)
Low hygiene frequency, no need for maintenance, excessive maintenance, suitable for those who are lazy to clean the machine (like me)
And another advantage of this liquid cooling is that the system will be extremely dust free. Thanks to this advantage will minimize cleaning time as well as maintenance time and maintenance for equipment.
Quiet for space where focus is needed or to avoid nocturnal ganks from the parents
Unlike the fan of air-cooling system, water cooling system does not make too much noise. Extremely suitable for those who like the absolute quiet when using. This is also a good measure when you want to completely turn off the sound in the room to avoid ganks when playing the midnight game of your parents.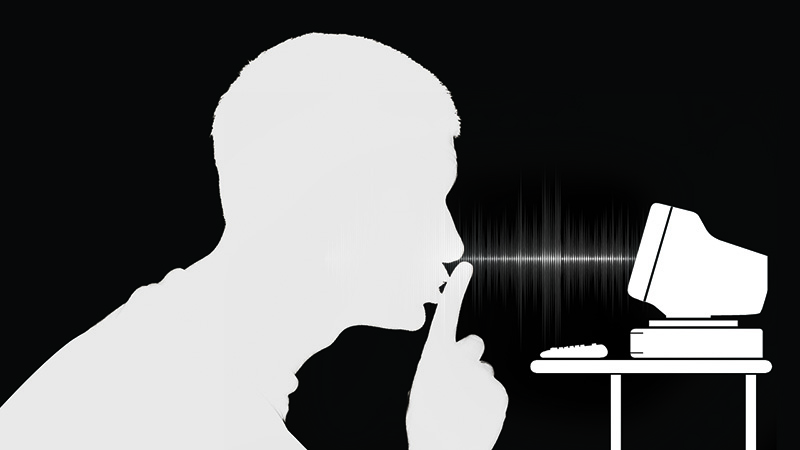 Absolute tranquility helps you focus more. (Image source: Lifehacker)
But nothing perfect, even a water cooling will have its own shortcomings
The biggest drawback that most people are afraid of when using water cooling is that the price is much higher than air radiators. You will have to spend a lot of money to equip an optimal cooling kit. I've just heard that the pain is in the wallet!
High technical requirements when installing
Difficult to install is also a worth mentioning defect of this modern cooling unit. Very few of you are confident or capable of installing a water cooler yourself. That said, if you do anything wrong, causing water to leak out, it will both lose money and cause harm to the entire computer system.
Water cooling requires high installation techniques. (Image source: TectSitting)
Causing great damage if damaged
From there, we can see immediately the next defect of the water cooling system is that it can cause serious damage to other hardware components in the event of a failure. It's a computer system, it's not a joke.
Difficulties in maintenance
And finally, this water radiator will make it difficult to clean as well as maintain. Not without dust, you will not care about cleaning. This is also what you need to do for your computer. But because the dust attached to the system will be significantly reduced than using a cooling fan resulting in a low frequency of cleaning, this is probably a weakness that we can ignore.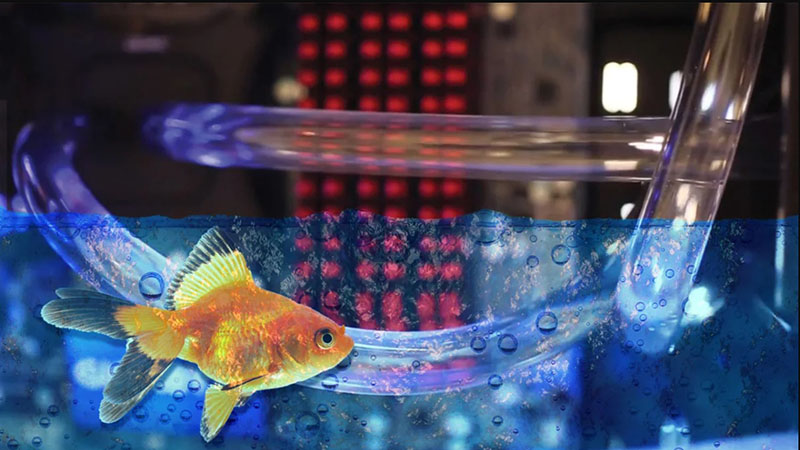 Imagine one good day your radiator will leak water. It will be a nightmare. (Image source: Lifehacker)
Let's summarize together
Water cooling is a liquid cooling system that keeps the computer from overheating, maintaining the lowest possible computer temperature. But if you want to use it, you have to spend a lot of money to invest, and in return, your game engine is cool and beautiful, and the LED effects change colorfully.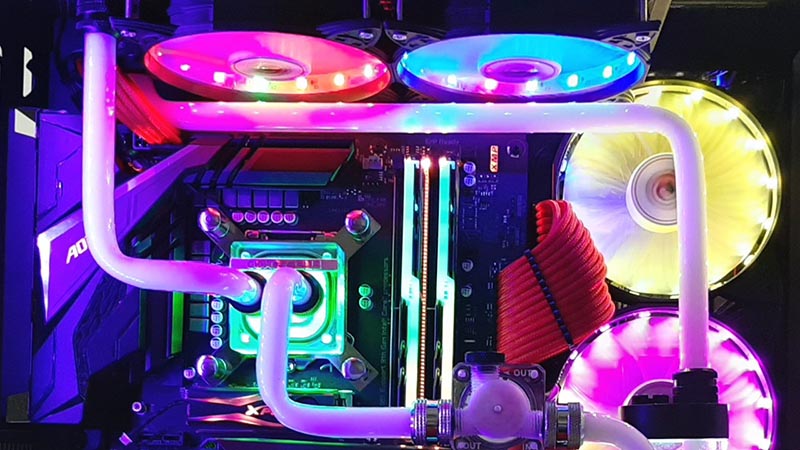 Water cooling has many advantages but also its own drawbacks. (Image source: Internet)
In addition, you also have to consider your need to cool the water or not, not just buy as well. For example, if you are an overclocker or PC Master Race prefers Ultra High types of ostriches and works continuously such as playing games, designing photos, rendering videos, etc. then OK – water cooling is a reasonable choice. .
What about you? Thinking about a water cooling system? Let me know in the comments below.