Japan has always been famous for products with high durability and in which products clock from this country is no exception. What are the characteristics of Japanese watches today? Different from Swiss, Chinese watches!
1. What is a Japanese watch? What are the characteristics like?
– What is a Japanese watch?
Japanese mechanical watches are models equipped with an internal movement manufactured in Japan.
Japanese machine watches will have two production sites, Japanese-branded watches made in China (Made in China).
Secondly, Japanese brand watches manufactured in Japan (Made in Japan) almost both types above, though different in place of production, still ensure the standards and strict processes of the manufacturers.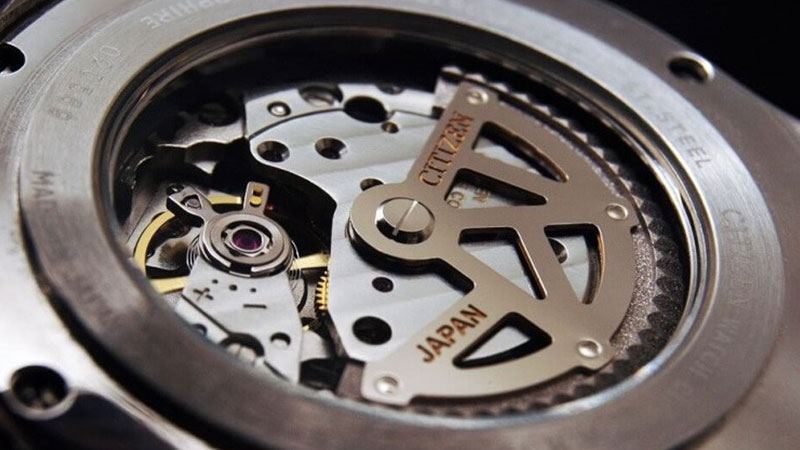 – Features of Japanese mechanical watches
Japanese watches create attraction by being simple, light but not so less sophisticated. With the competition of big brands like Casio, Oreint, Citizen, Seiko, …

Various models of Japanese watches
+ Persistence
High durability is always a top priority for Japanese watch brands with some materials like 100% stainless steel, plastic, fabric, … Help reduce battery consumption, increase durability before shocks and harsh environments.
+ Diverse design
The design of Japanese watches is increasingly rich, easily accessible to many layers with completely different styles, expressing individual characteristics such as:
Casio with a strong posture, angular, dusty suit people with strong personality or strong, big wrists.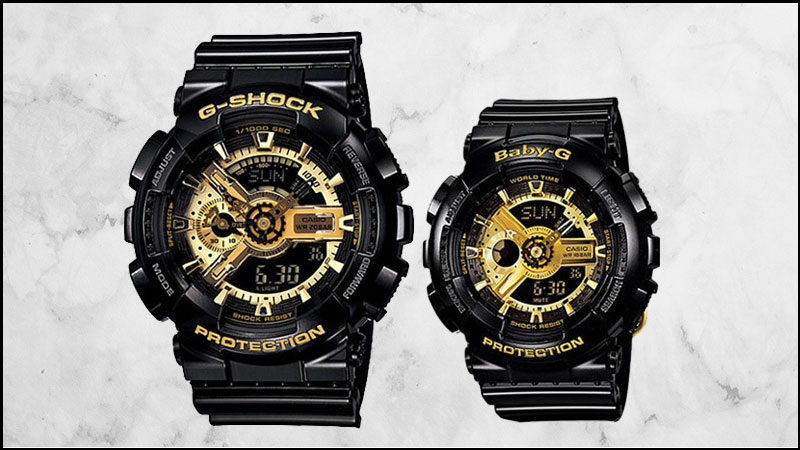 Designs Casio double watch BA-110-1ADR / GA-110GB-1ADR
Orient still remain masculine through refinement and lightness.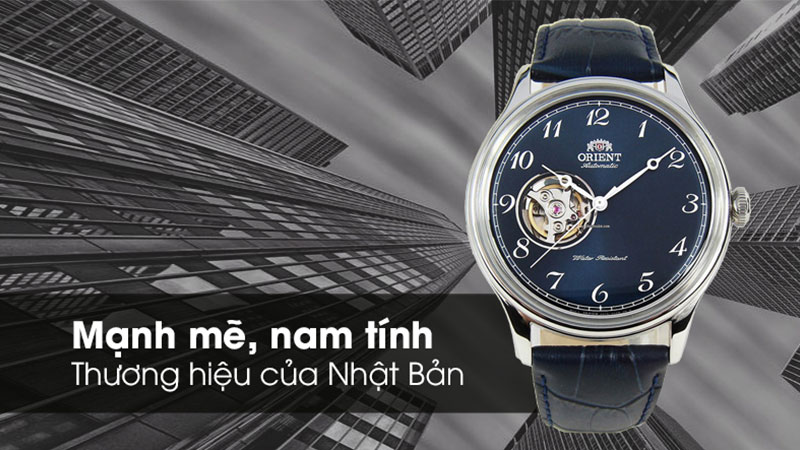 South Orient RA-AG0015L10B – Mechanical Automatic
Citizen again scored with elegant, elegant design suitable for many customers.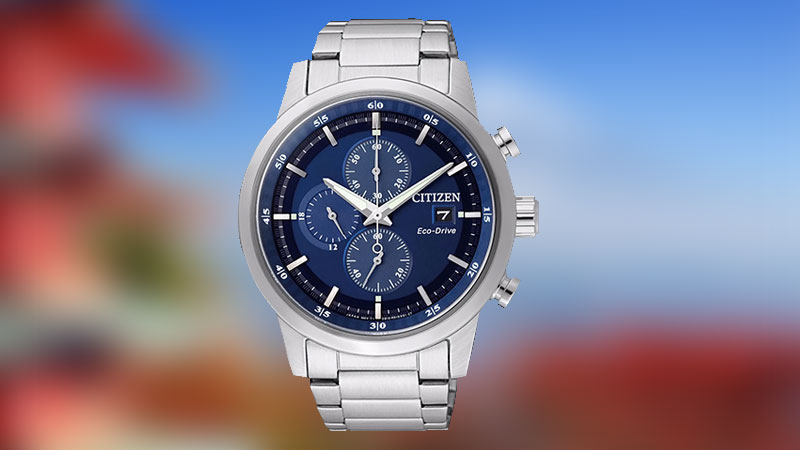 Men's Citizen Watch CA0610-52L
In addition to regular mechanical watches, there are also Japanese mechanical watches with many types of skeleton – open frame, open-heart – exposed heart to meet the diverse needs of customers.
Skeleton – reveal the frame: Skeleton (English for skeleton). You can understand that watches are made to show all the mechanisms inside instead of showing a part.
Open Heart – exposing the heart: Open Heart is listed in a large group as mechanical watches with sufficient exposure to see the internal movement of the movement while not obstructing the eyes, distracting eyes when reading the time.
+ Feature
Japanese mechanical watches are highly rated for water resistance by modern technology to meet the needs of swimming, going rain, … Capable of connecting bluetooth with a number of devices.
Other modes such as auto light or reflective design on the needle icons, the hours help users improve when viewing the time in low light situations.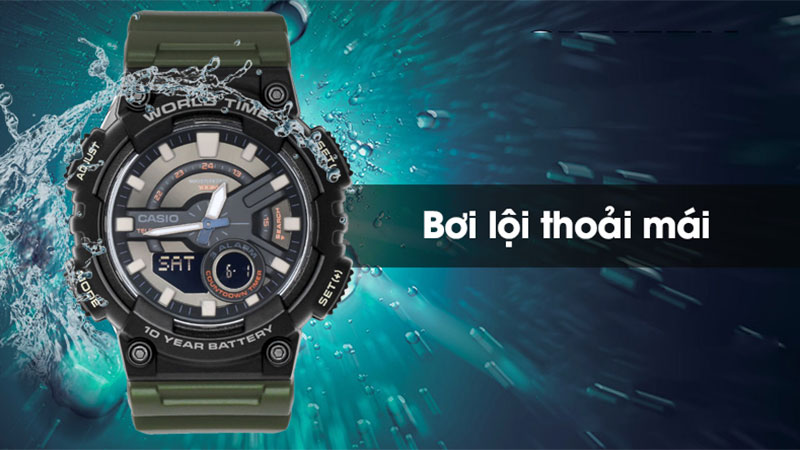 Water resistance on the Men's Casio AEQ-110W-3AVDF Watch
+ Diverse range of price range
Reasonable price is also a strong point that makes Japanese watches a formidable opponent.
Their products focus mainly in 4 segments respectively: 500,000-10 million; 2-15 million; 3-20 million; 4-30 million makes it easy for users to choose the right product for their money.
2. How to identify a Japanese clock
Here is some knowledge to help users identify genuine Japanese watches.
– Identify through glass
Genuine Japanese watches, especially in leading brands such as Seiko, Orient, and Citizen Use sapphire glass or dedicated hard glass for clarity.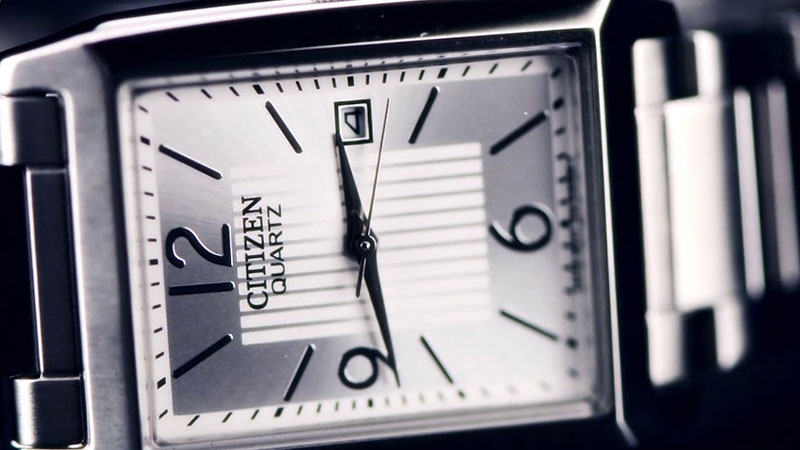 New glass surface smooth, fits snugly into the case of the watch. Meanwhile, fake watch glass can have ripple layer, scratches, opaque glass.
– Identify through perfection
Genuine Japanese watch face Brand logo is always printed clearly, evenly spaced, in same row, same, same font, must not deviate or blur.
Check sequence of digits on the clock face: The number of digits on the clock face is clear and crisp, the digits are printed in a straight line.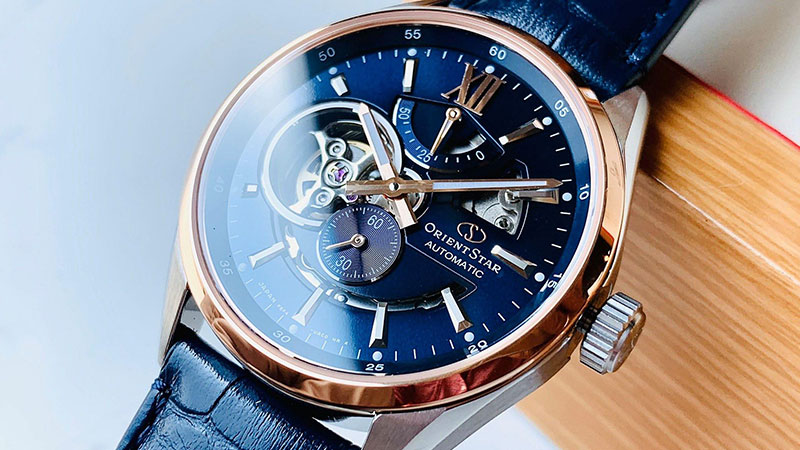 The needle is balanced, No burrs or ripples. Where the beveled needle is on both sides, the beveled face must be equidistant, forming an isosceles triangle. Sharp needle groove, going from top to bottom.
– Identify via strap
+ For Japanese watches with metal straps:
Please hold and gently rock the cord to both sides to feel the certainty. If the joints are loose and unstable, the fold is irregular, it is a wire of substandard quality.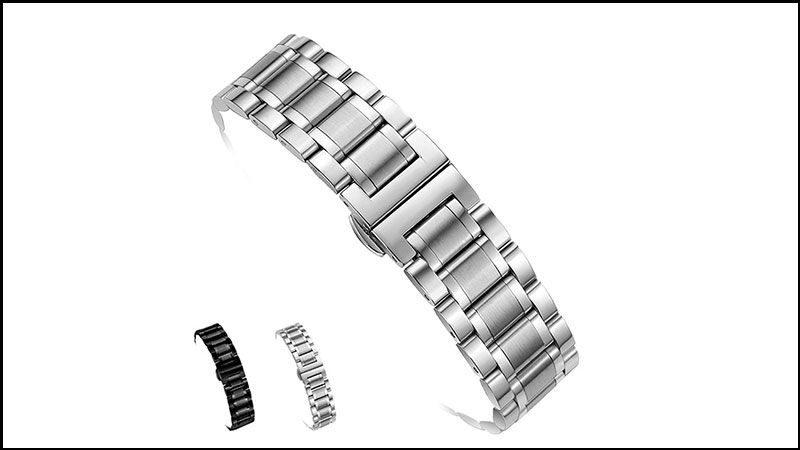 + For Japanese watch models with leather strap design
You should pay attention to the stitching on the leather strap, in genuine Japanese watches are usually very solid, straight and even, when you feel thick and relatively solid.
While fake watches, the lines may be a little bit skewed and uneven.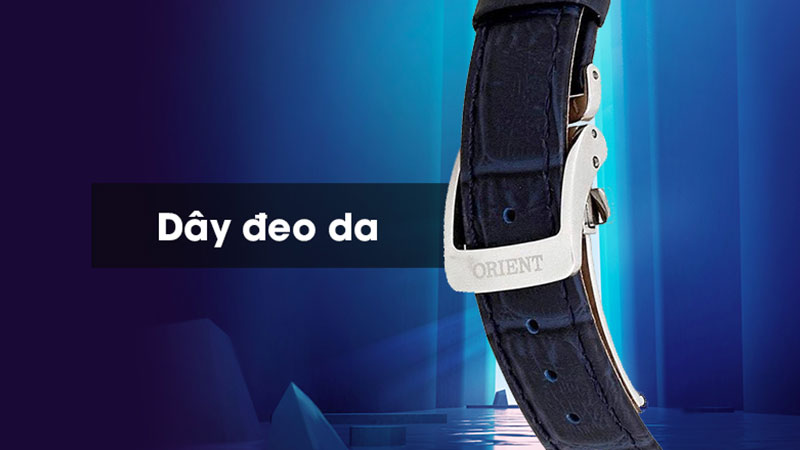 – Identify via machine
You should check the parameters such as model number, serial number and model number, the genuine Japanese watch series will engrave on the back of the watch.
The buyer can compare these parameters with the information printed on the paper when purchasing or checking on the manufacturer's official website.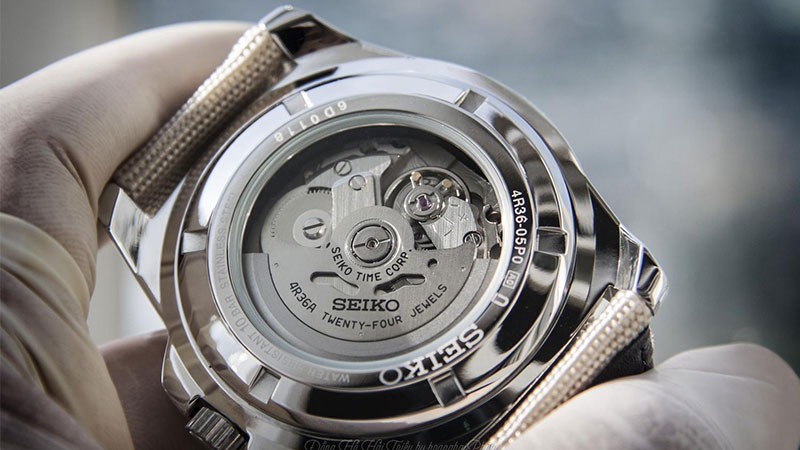 With genuine watches, engraved details are quite sharp, the details are printed with shallow depth evenly, without smudging.
– Check the weight
Genuine watches often have a heavier weight than fake watches because they are made of high-quality materials that are durable.
– Check movement inside the watch
Genuine watches when you put your ear closer to hear the ticking from the movement inside you will find it very comfortable and almost hear no cry.
In contrast to a fake watch, no matter how sophisticated it is, you will still hear a louder tick of the clock due to the constantly jerky seconds hand.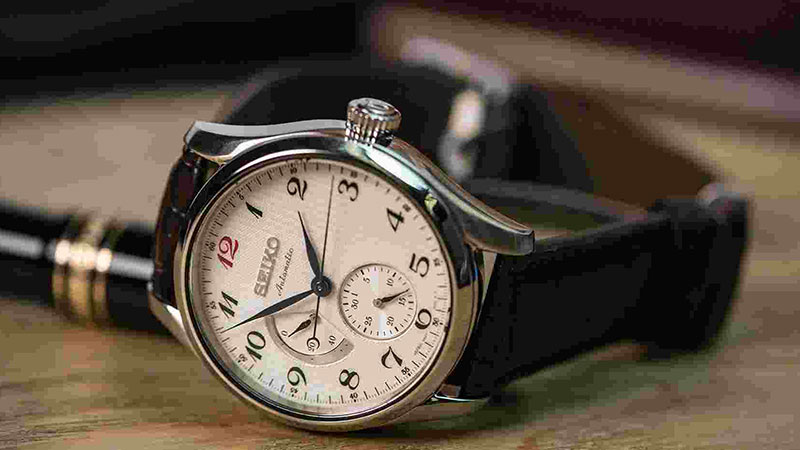 3. Compare Japanese watches with Swiss and Chinese watches?
– Compare Japanese and Swiss watches
Swiss watches and Japanese watches are always known to have a confrontation with each other. While Switzerland is known as the "cradle of time machines", the Japanese "latecomers" also achieve Admirable achievement.
+ Brand value and design
Swiss watches were born in the early 15th century and quickly became the most developed watchmaking industry in Europe. Beyond France, England, the cradles of the mechanical and watch industry.
Regarding the design of the Swiss watch, it is easy to recognize through exquisite products to every detail and sharpness on every detail. The beauty and complexity of each movement in the movement become the dominant strength of Swiss watches.
A limited number of editions and models are custom made, making Swiss watches dubbed as masterpieces of art and fashion.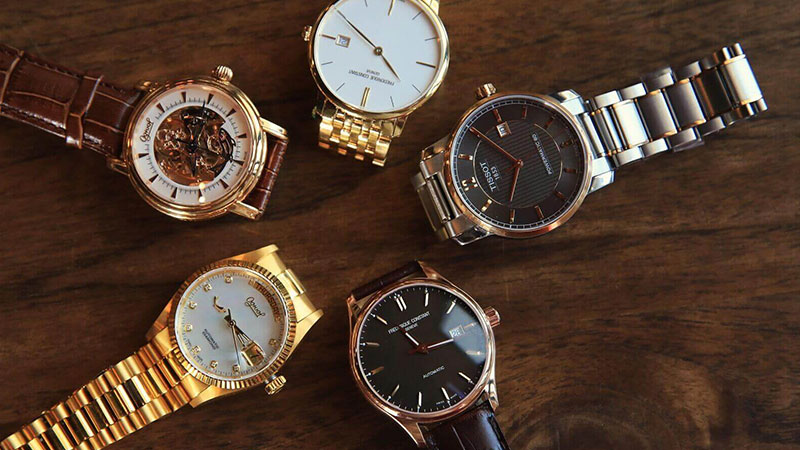 Swiss watches always show different levels
While Japanese watches only started in the 20th century, up to 400 years later than Switzerland but achieved rapid and significant success, this has been proven with famous brands all over the world. Everyone knows theirs.
Not fussy, stylistic like Swiss watches, the designs of Japanese watches create attraction by being simple, light but not so less sophisticated.
By taking advantage of the hard-to-access expensive Swiss watch hole in the watch industry, the Japanese introduced affordable quality watches in the late 20th century, opening the way for development for Japanese brand watch products.
+ Quality and features
With Swiss watches are considered to be very complex, the performance features are full of art, sophisticated crafts decoration. It is not difficult to find a Swiss watch model with a tourbillon, perpetual calendar, music, … from mechanical watches to battery watches must be made from the best Swiss materials.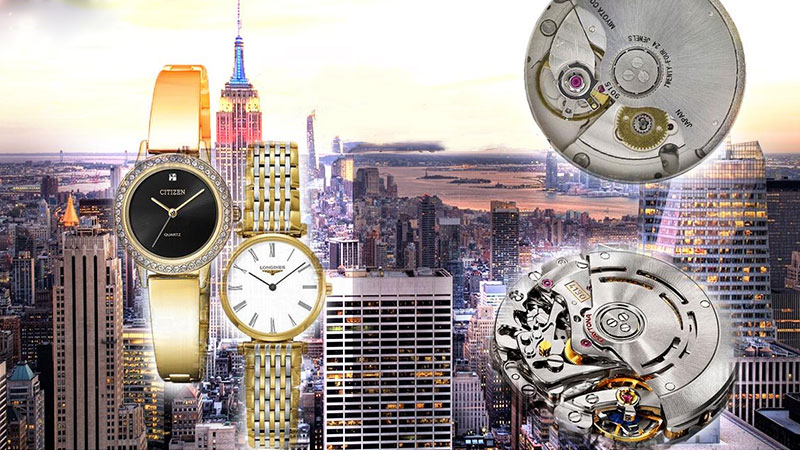 Quality on every part of the watch is always the highest criteria of both Switzerland and Japan
Meanwhile, Japanese machines are recognized as stable, durable, creative and powerful functions, accuracy is always on the top. The Japanese also like to equip technology for watches such as satellite sync, atomic clock, Bluetooth, weather forecast, temperature measurement, digital compass, …
– Compare Japanese and Chinese watches
When it comes to Chinese goods, many people fear low quality goods. However, China is also home to many famous watch brands, which are not only well-received by the world for their variety of models, but also their high quality.
Some Chinese brands you can refer to: Weide, Skmei , …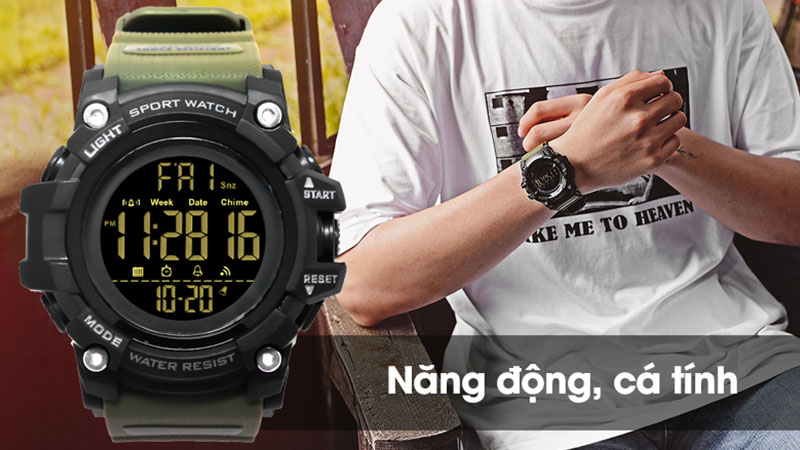 The Skmei SK-1384 Men's Watch is also not inferior to Japanese products
In terms of design, Chinese brand watches are not inferior to Japanese models when targeting the market with reasonable prices, affordable designs, and various designs suitable for many. This is also an option worth considering.
Hopefully the article will help you in choosing a suitable watch product. Thank you for watching the news.