Sometimes, Iphone Your Wi-Fi network cannot be connected, affecting you even if the Wi-Fi network is still functioning normally. Don't worry, here are the ways Fix iPhone suddenly can't connect to Wifi standardized and highly effective.
1. Check Wifi connection settings
Please restart the Wifi connection using the Control Center: Swipe up from the bottom of the screen, or from the top right down on the notch and click on the Wifi icon to activate it. Also check if airplane mode is enabled, if so, it must be turned off to enable Wifi successfully.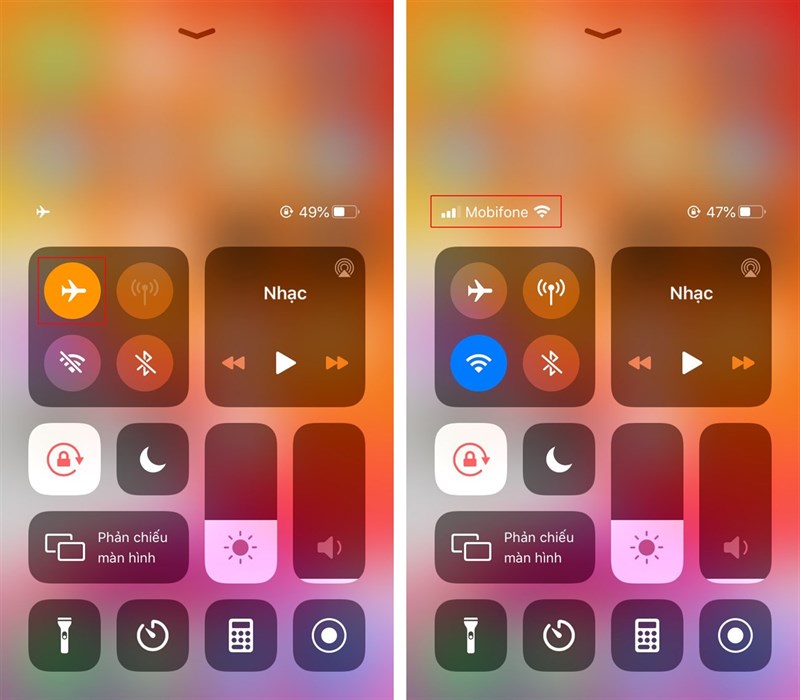 2. Reset Wifi security
Come on in Setting > WIFI and click on the word i Next to WiFi is connecting. Click on it Forget this network. Then you proceed to reconnect Wifi.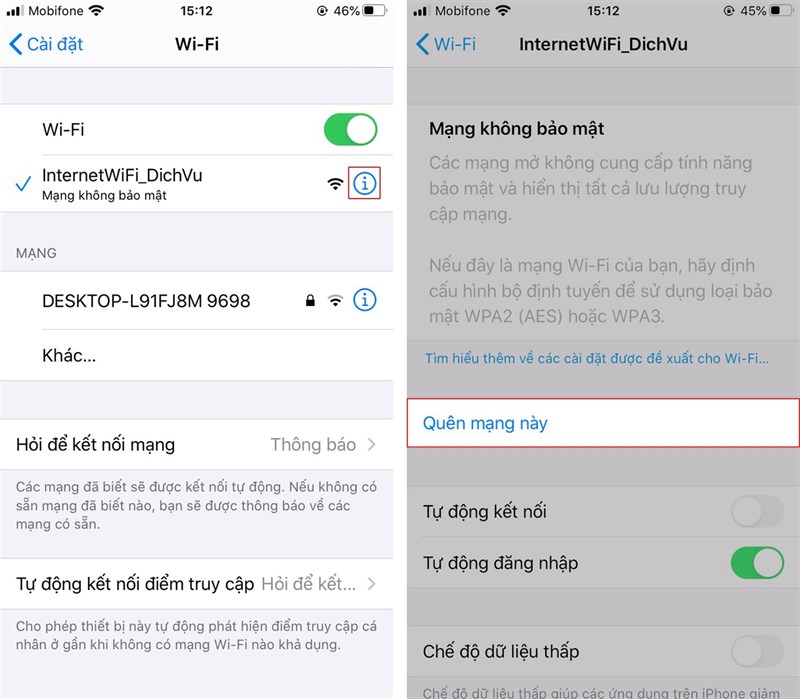 3. Turn off Wifi network connection again
You can go completely inside Setting > WIFI to handle wifi error not connected. Turn off wifi temporarily and turn it back on. Or you can also turn airplane mode on and off so all iPhone connections are refreshed.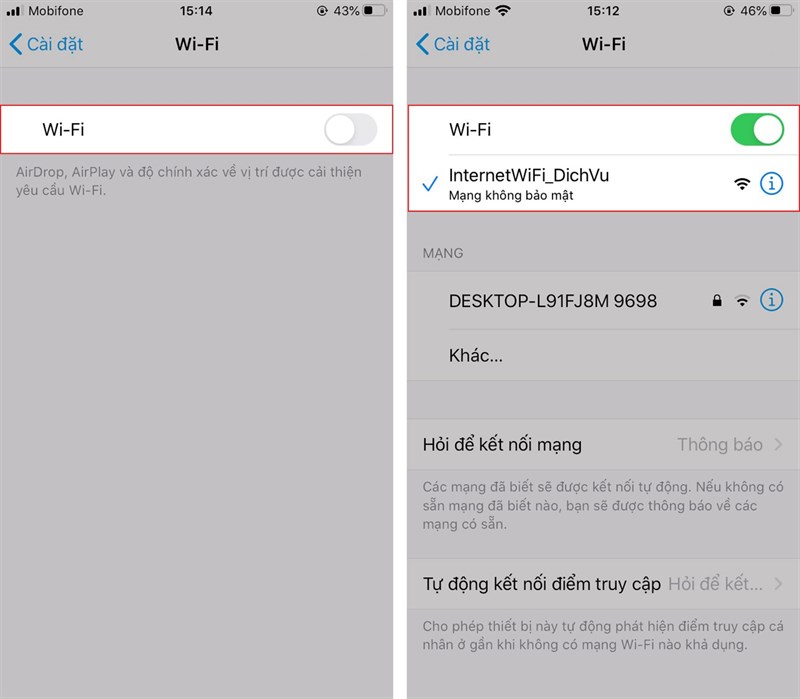 4. Turn off the Wifi Assist feature
Wifi Assist is an feature that automatically uses 4G mobile data when Wifi is too weak or lost connection. Please turn off this feature to ensure the process of Wifi connection is not interrupted. Into the Setting > Mobile > pull down and off Wifi Assist.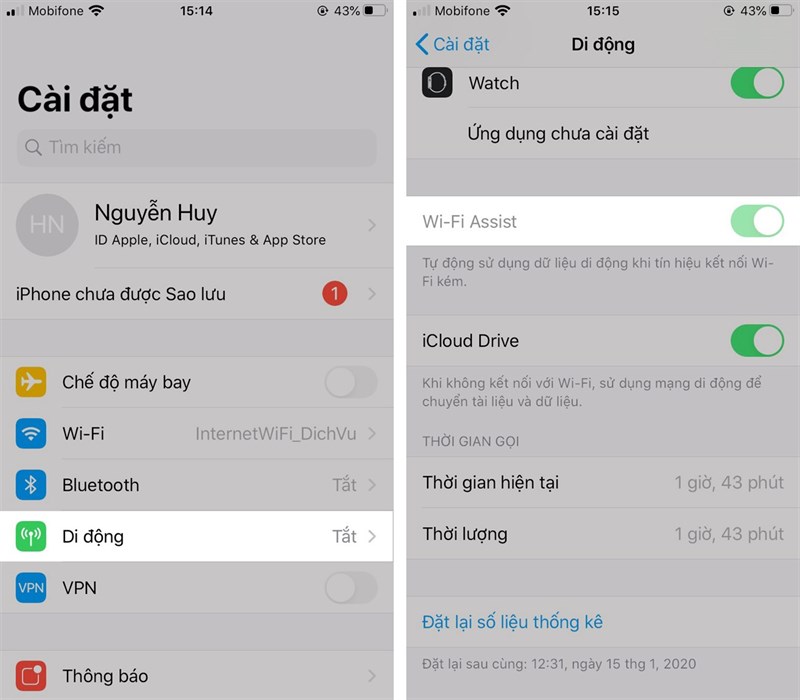 5. Restart iPhone
This simple method is quite useful when removing small errors of the system to make it easier for Wifi to connect. This is a trick many people apply. You press and hold the button Lock screen until the slider switch appears to turn off the power.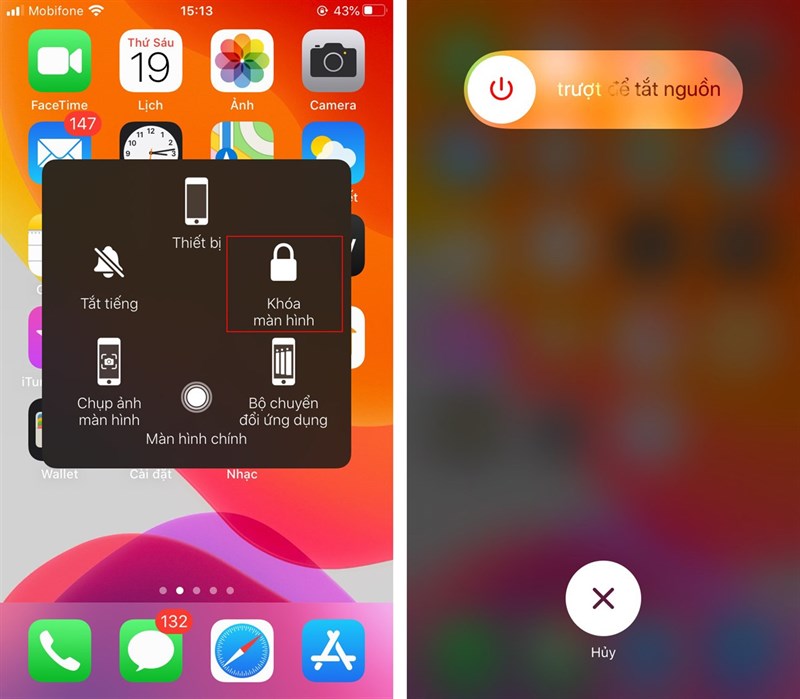 6. Reset iPhone network settings
It is possible that in the course of use, you changed some network settings, which accidentally caused incompatibility errors and connection problems, but did not remember the operation of I used to do. Therefore, a way to restore the original settings is extremely necessary. To reset network settings, go to Setting > General settings > Set again > Reset network settings.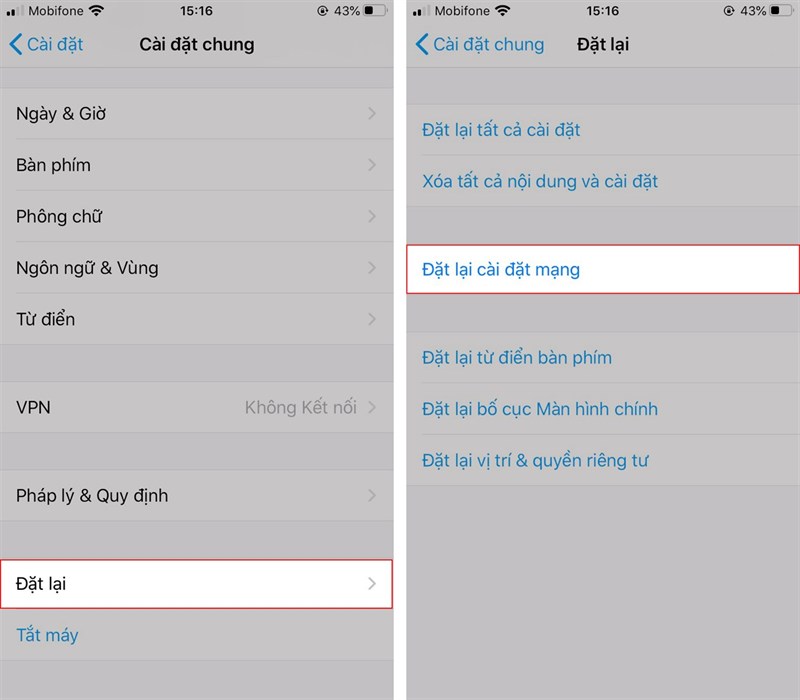 Good luck. Remember to click Like and Share support yourself.