Hundreds of Intel's 10th generation CPUs are released, including the Intel Core i5 10300H with upgrades to increase processing speed on the lines laptop Running this CPU, let me find out about this series through the article below.
1. What is Intel Core i5-10300H?
This is the new generation of Intel's 10th generation CPU, this processor has 4 cores and 8 threads along with it is upgraded in terms of clock speed, helping these laptops use this CPU promises high performance when run heavy applications.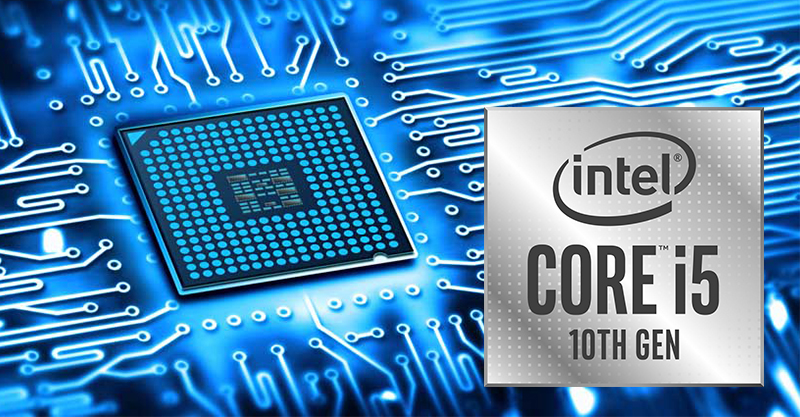 2. Performance and upgrades of Intel Core i5-10300H
Compared with the previous generation Intel Core i5-9300H CPU, this 10th generation has higher clock speed from 4.10 Ghz to 4.50 Ghz and the multiplier, the number of threads remains the same compared to the previous generation. Thanks to the increase in clock speed, the i5-10300H will have faster rendering speed for videos, 3D, and optimized gaming capabilities, helping to reduce jerky lag.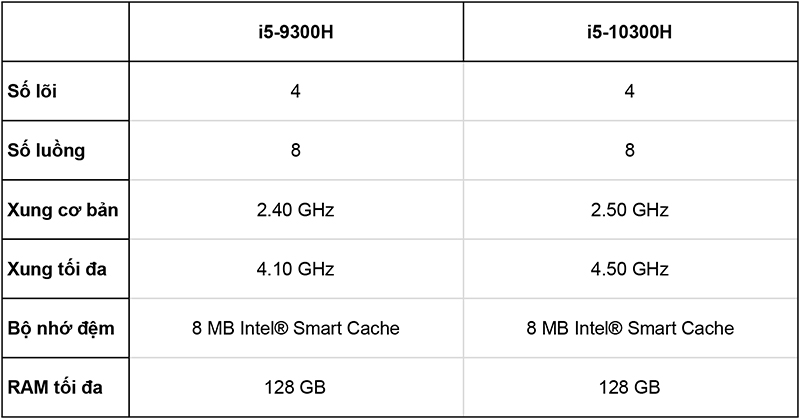 Comparison of performance between two generations of CPU gen 10 and gen 9
3. Should I buy a laptop using Intel Core i5-10300H?
Whether to buy a laptop using this CPU or not, the answer is completely yes, because this is a H-series CPU with higher performance than the U-rated energy-saving series. Therefore, laptops running Intel Core i5-10300H have fast processing speed, good video rendering capabilities.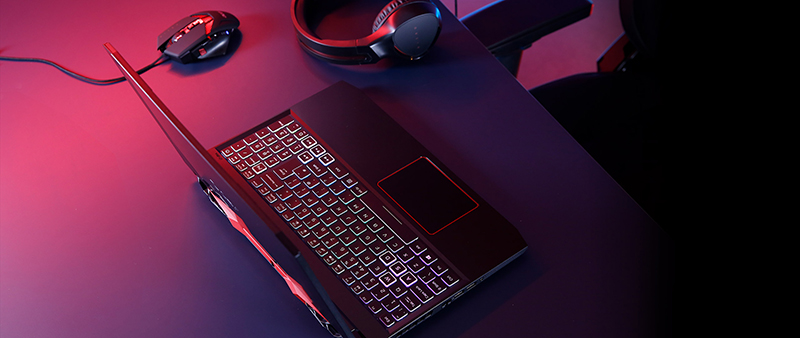 Laptop using Core i5-10300H CPUX