Application cloning is a useful feature that is liked by many users. The following article will guide you on how to duplicate the above application OPPO Find X2 Pro.
Benefits of cloning apps:
– Allows you to login 2 different accounts on the same application, you do not need to log in multiple times whenever needed.
– Help you easily split accounts on social networks, one for personal use, one for work.
Quick start Guide: Go to Settings> Select Application Clones> Select Application Cloning> Select Application Clone.
– Step 1: Select Application Cloning mode in the Settings section
You open Setting (from the home screen or application grid)> Select Application cloning.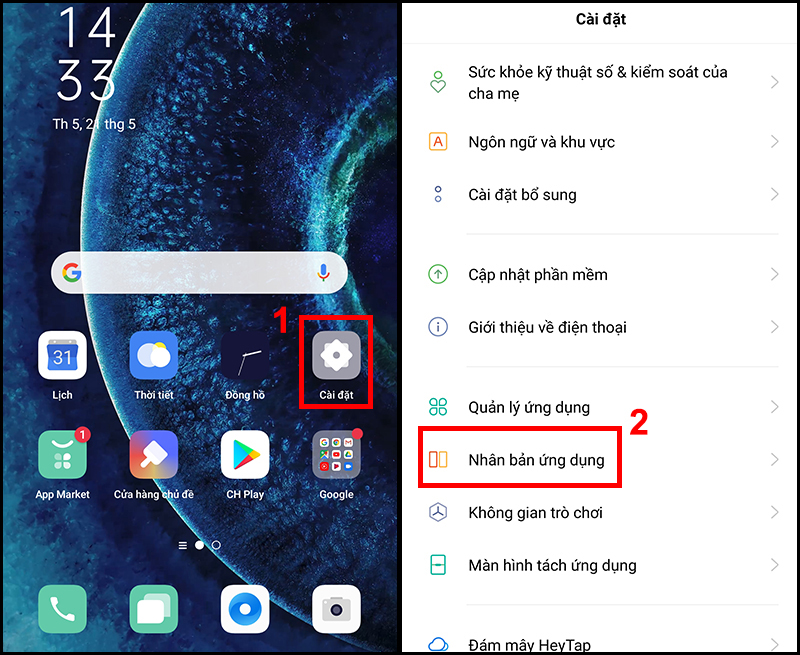 Section Cloning application
– Step 2: Select the application to duplicate
Next, you need to select the application you want to duplicate (in the illustration I will choose Facebook)> Set the Duplicate application button right to activate.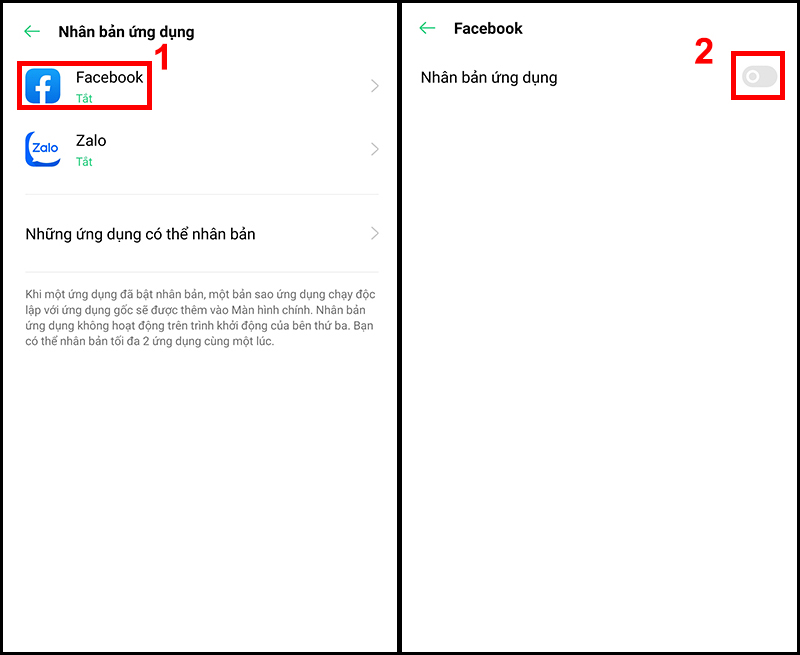 Slide the button to the right to activate
At this moment, Facebook (Copy) has been added to the home screen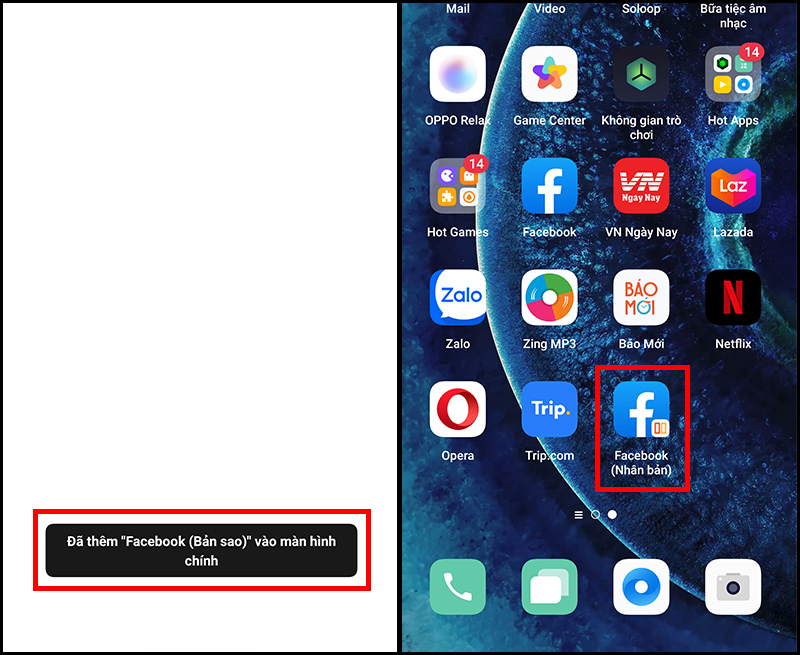 Copies are added to the home screen
Alternatively, you can also rename the cloned application by clicking Rename duplicated application.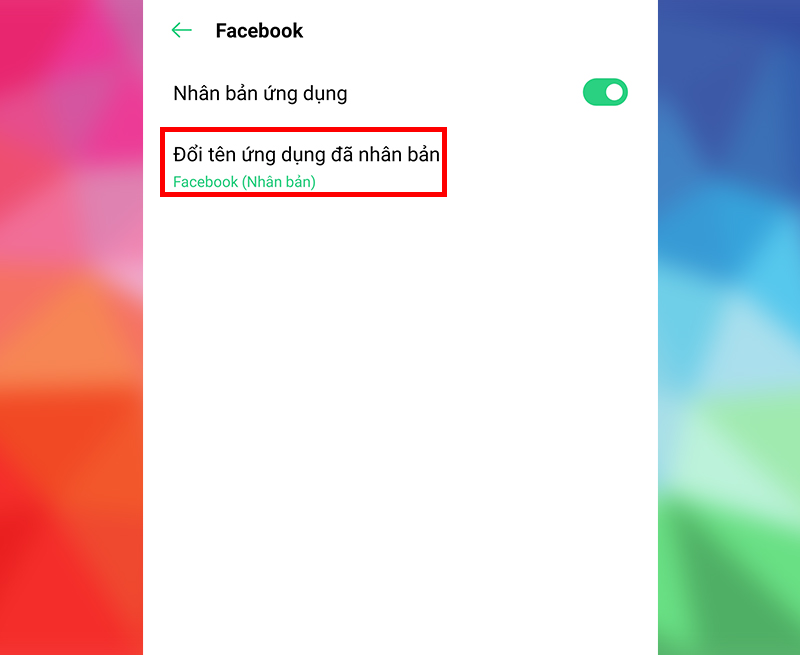 Rename the application to duplicate
You can see which applications can be cloned by doing the following: At the interface Application cloning > Select These applications are cloned > Download the applications you want.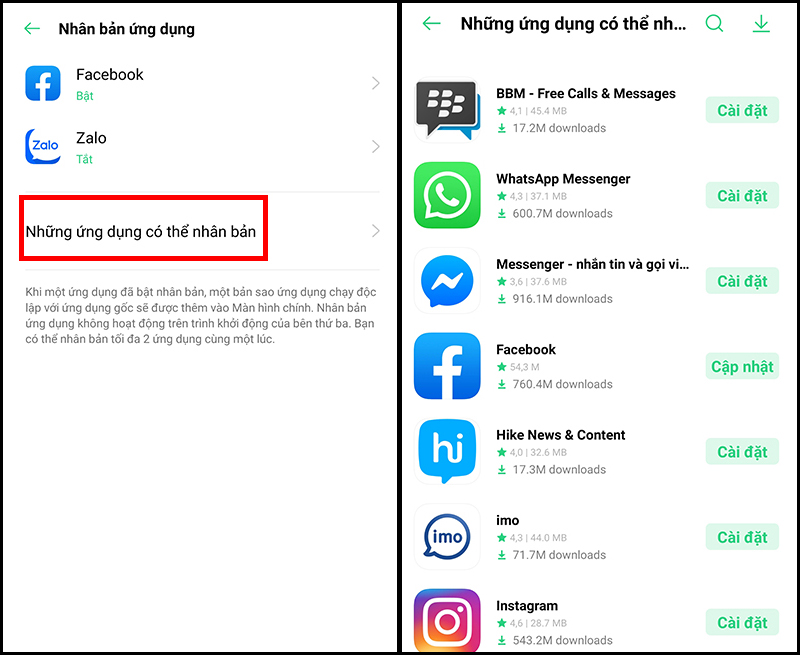 How to see which applications can clone
Thank you for watching and see you in the following article.