Currently there are many glasses Cool with separate lenses, if you want to change sunglasses lenses at home, please read the following article!
1. Tools to be prepared
Screwdrivers, clean soft cloths, new eyeglasses and lenses.
2. Instructions for removing old lenses and installing new lenses
First, check how the lenses and frames are connected to determine how to remove the lenses, you should use a magnifying glass to check clearly.
A. The lenses and frames are connected by screws
– Step 1: After you determine if your lenses have lenses and frames connected by screws, use a screwdriver to remove the screw.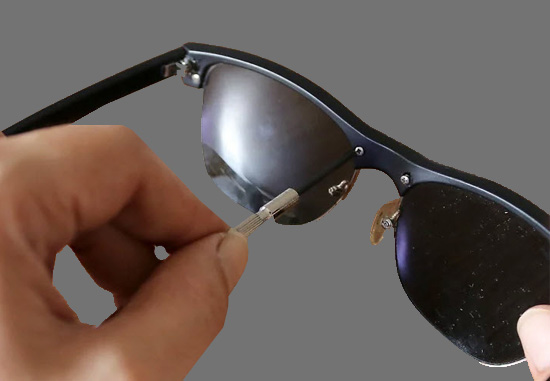 Note: Identify the correct screws to be removed, avoiding the wrong connection of the screw between the rim and the glass.
You turn the screwdriver counterclockwise to loosen the screw, then use your hands to remove the screw and store it carefully, the screws are very small, you avoid losing the screw.
– Step 2: After removing the screw, hold the frame firmly and use two thumbs, push a sufficient force into the lens to remove the lens from the frame.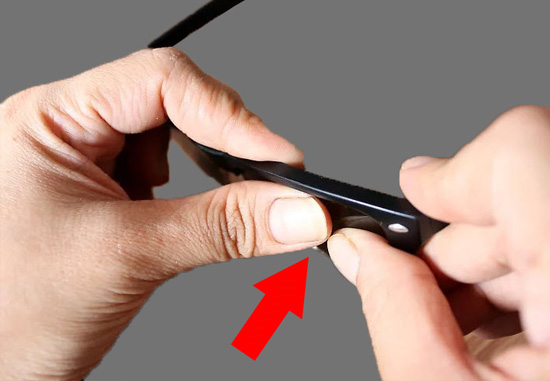 – Step 3: Put the new lens into the frame so it is in place and use a screwdriver to tighten the screw (turn the screw clockwise).
– Step 4: Next, use a clean soft cloth and glasses to clean the lenses.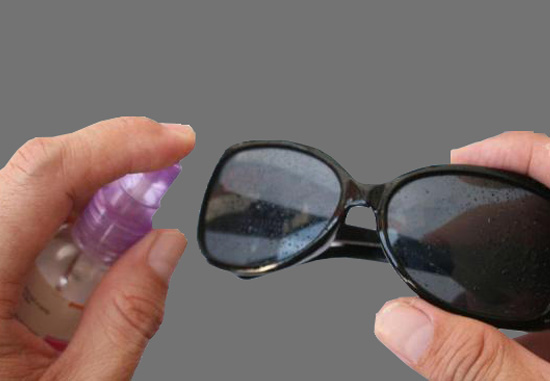 B. Glasses with lenses and frames connected by grooves
– Step 1: Open the glasses and hold the glasses in your hand so that the glasses point towards you.
Using two thumbs, apply a sufficient force to the lens to pop it out. Because the link between the frame and the lenses are quite tight, this operation can be quite time consuming, you need to be patient.
Note: Do not apply excessive force as this will damage the frame.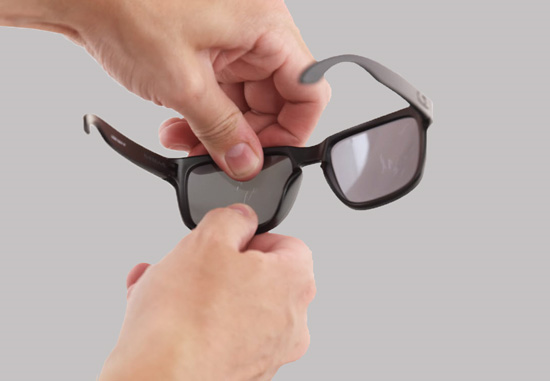 – Step 2: After removing the old lenses, put the new lenses on the frames.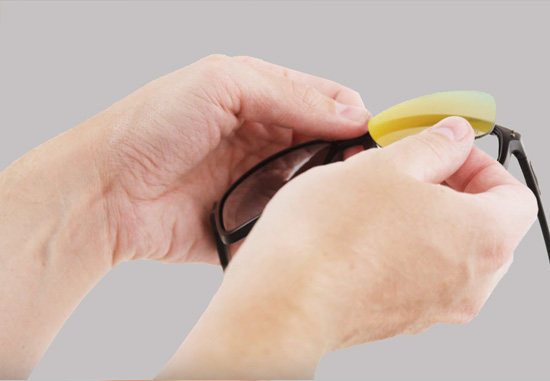 Use your finger to gently press around the rim of the lens to make sure it fits into the groove of the rim.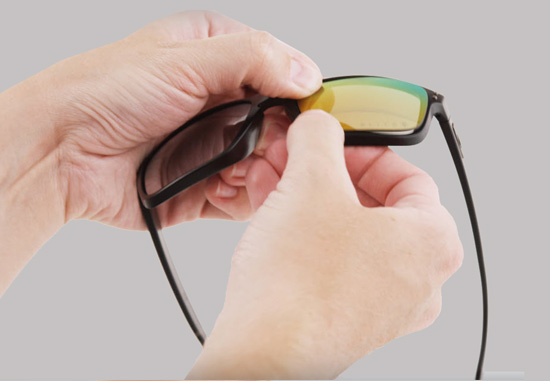 After you have installed the lenses in the frame to be in position and make sure, use a soft cloth and water to wipe the lenses to clean the lenses.
General notes:
– You should use a magnetic screwdriver to remove the screws more easily.
– Old lenses after removal should be cleaned before you store. When cleaning your new lenses, use a clean, soft cloth to dry the lenses.
– You should replace prescription or prescription lenses.