Avast Free Antivirus is an antivirus software that many people choose to use. However, if you do not want to remove the software to switch to other antivirus tools. Here are 3 ways to uninstall Avast Free Antivirus completely on your computer quickly.
When to uninstall Avast Free Antivirus software from your computer:
– Software is no longer compatible with computers.
– You want to install another antivirus software on your computer.
– You are using free software and want to switch to the paid version.
1. Uninstall Avast Free Antivirus in Control Panel
This feature is available for versions of Windows 10/8 / 8.1 / and Windows 7. This feature will help you remove Avast Free Antivirus software quickly.
Control Panel still supports you to remove other antivirus software, but when removing you need to choose the right software to remove and that software must be in the system.
– Step 1: Click on Control Panel
First, select the Window icon on the left corner of the screen> Next, type Control Panel and select.
– Step 2: Select Programs and Features
Then select Programs (Programs and Features)> Uninstall a program.
– Step 3: Select Avast Free Antivirus software and delete
Finally, right-click on the Avast Free Antivirus software > Select Uninstall to proceed with the deletion.
After you select Uninstall> Software will display the bulletin board setup is already running (Setup ready to run) > You then choose OK .
Next, select Uninstall in the notification panel (Configure your Avast installation).
Continue you select the word Uninstallling > Click Continue to start deleting.

Finally, select Restart computer to restart the software from the computer.
​2. Uninstall Avast Free Antivirus with Avast Clear software
This software is also developed by Avast Software to help users erase files (files) of folders containing the software data you want to delete.
– Step 1: Visit the Avast site to download
Please visit the link to download Avastclear software on your computer and install.
– Step 2: Start the Avast Clear software
After downloading the software, launch the software.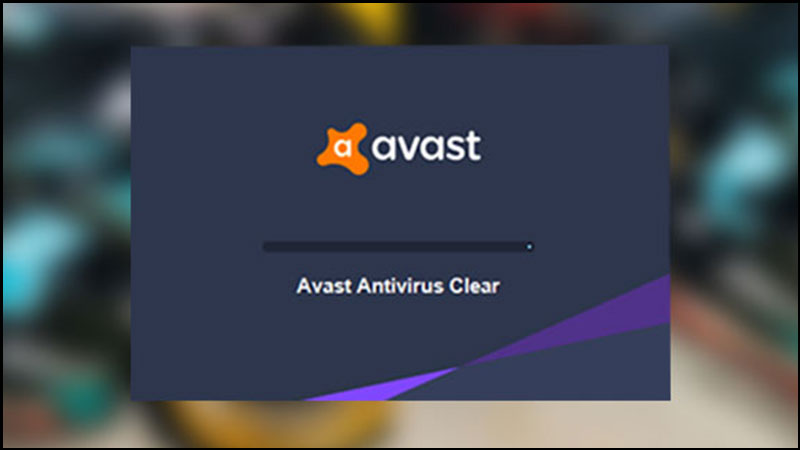 The tool will suggest you put the computer into Safe mode to conduct software removal. If you do not want, you can click No to continue.
– Step 3: Select Uninstall to delete
Now display the interface with the software installation directory. Click the Uninstall button below to uninstall. In addition to Avast Free Antivirus, the software also supports uninstalling of many Antivirus versions or some other software.
When the uninstallation is complete, the tool will ask you to restart the computer so that the uninstallation of Avast Free Antivirus is completed.
3. Uninstall Avast Free Antivirus with Revo Uninstall software
Similar to software that helps remove Avast Clear, Revo Uninstaller is an application that replaces the Windows direct software removal feature thoroughly, in addition to adding some quick utilities like Hunter mode ( hunters) allow you to collapse the Revo Uninstaller feature and quickly delete other software.
– Step 1: Download the Revo Uninstaller software
You can visit here to download the software to your computer. Then proceed to install on the machine.

Next you choose I accept the agreement > Click Next to continue
Select the path to install the software into the directory you want and select Next to continue.
After installation is complete, select Finish to complete and open the installed software.
– Step 2: Select Avast software to delete
After opening Revo Uninstaller software, left-click on the software you want to delete and select Continue to delete.
Next, choose Uninstall and continue.
Then the message board asking if you want to continue will display and you select Yes to continue.
Next in the section (Performing the initial analysis and uninstall) you select Scan to scan the file of the software on the drive on your computer.
In the section (Found leftover Registry items) will display the part of the file that is stored in the folders of the drive you select Select All to mark all files> Select Delete to delete> Select Next to continue.
Next (Found leftover files and folders), select Select All to mark all folder files containing Avast Sofware> Select Delete to delete> Finally, select Finish to finish.
So I have instructed you to complete 3 ways to remove Avast Free Antivirus software already. Good luck!