Facebook gives us a lot of benefits, in the period of social separation, large social networks such as Facebook also contributed significantly to help people entertain at home, while doing the task of providing the situation. Translate. However, if too much abuse will affect health, especially at bedtime. So, I would like to guide everyone turn on silent mode – Facebook Quiet Mode help you have time to rest.
Instructions to enable Quiet mode on Facebook
To use this mode, you must first update Facebook to the latest version. See your Facebook update here.
Step 1. You open the Facebook application, select the section Extend > Your time on Facebook.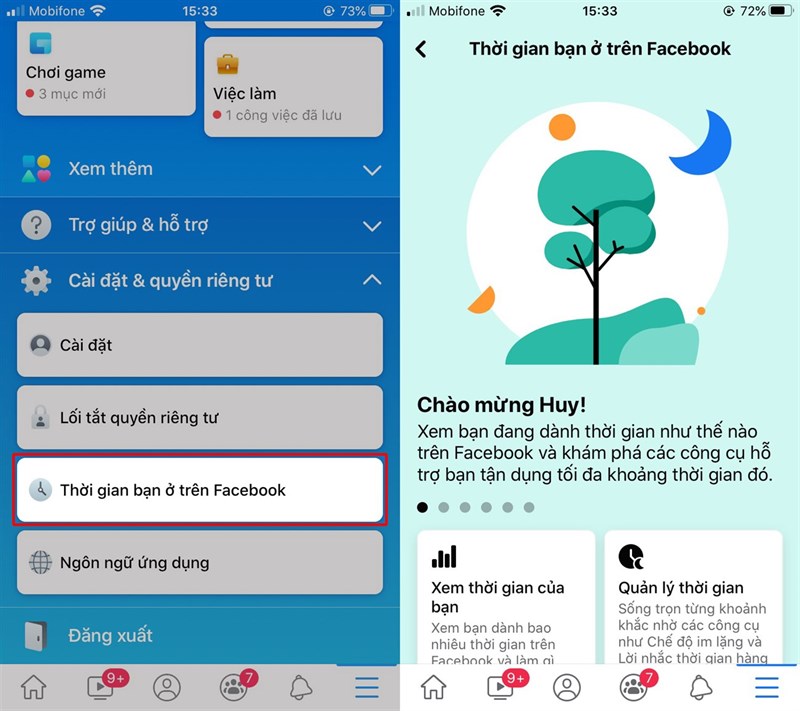 Then you select the item Time management > Silent. This feature will hide all push notifications and limit notification dots. The next time you open the Facebook application, you will receive a prompt that Silent turning on.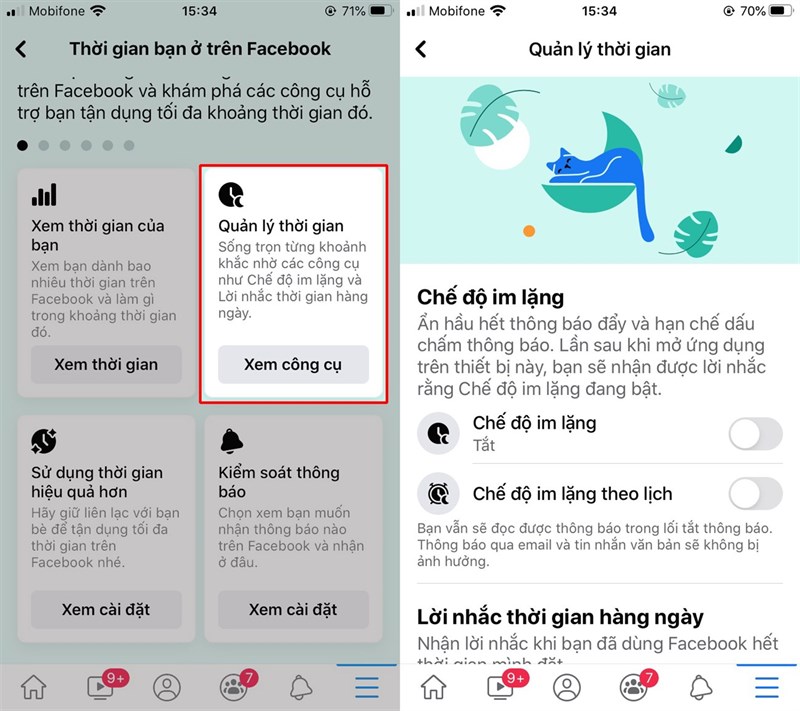 Step 2. You will begin Facebook silent mode Here, turn on the switch Silent up, then you select the desired time limit. For example, you would choose 8h00p equivalent to 8 hours of sleep.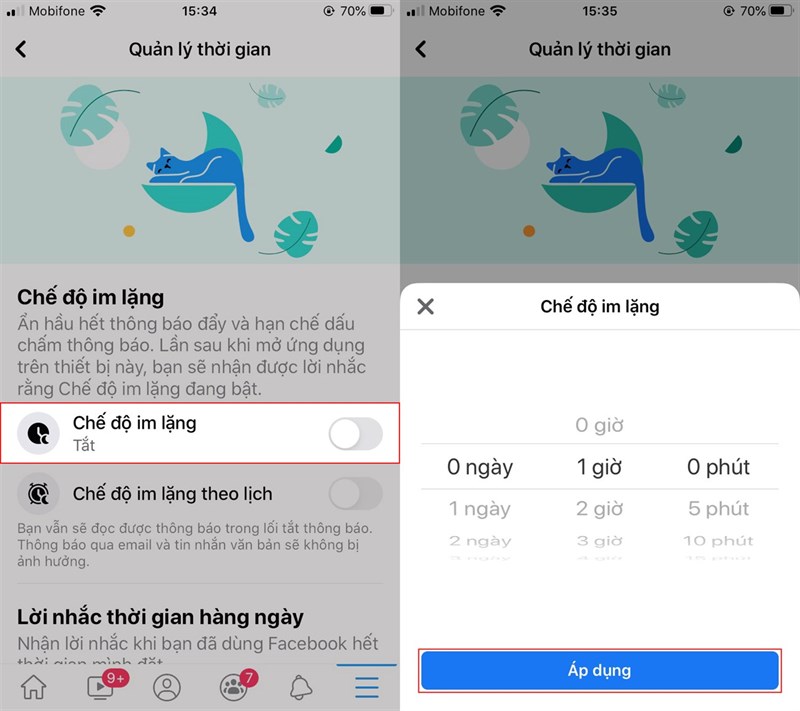 Step 3. In addition, you can also set additional Silent mode according to schedule, Daily time reminder on Facebook so you don't get disturbed at break time.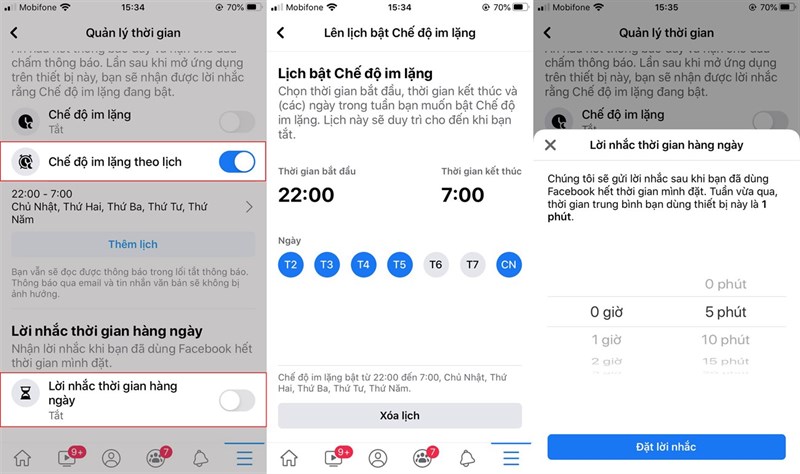 Limiting the amount of time you spend your phone on Facebook will ensure a better quality of life. If you find it useful, please click Like and Share your support.