While using an Android phone, you may discover a white dot when touching the screen. The following article will help you understand this dot as well as how to turn it off Android phone.
1. What is the white dot displayed when touching the screen?
The white circle (as shown in the image below) is a feature that appears in developer tools, help you see the position to touch the screen.
This tool is useful when you want to instruct others to perform an action on it phone, turn your screen and this white dot will appear where you touch the screen, helps viewers easily observe.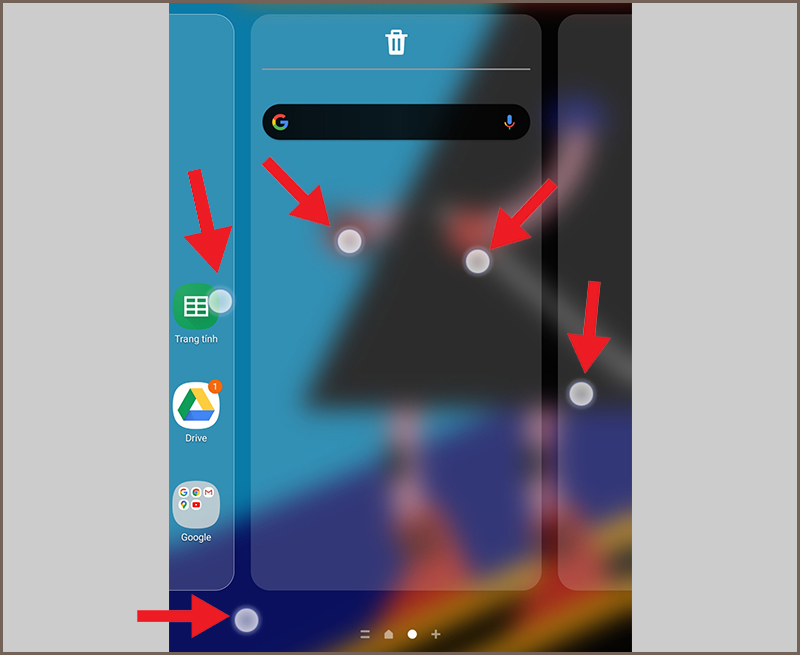 Round dots on phone screen
Besides, the dot also helps to check how many touch points your smartphone supports by placing all the fingers of two hands on the screen (the latest smartphones will support 10 touch points).
2. How to turn off white dots on Android phones
This article is done on the phone OPPO Reno running Android 10. Other Android phones or different versions of Android interface may change but the steps will be the same.
– Step 1: Open Settings and use the Search tool
You open Settings from the home screen or from the application grid. Then at the bar Search > Type "Developers" (you can type "development" also)> Select Developer options.
If the developer option doesn't appear, it's probably because you haven't enabled developer mode, see how to turn it on below (instructions are nested in a green background).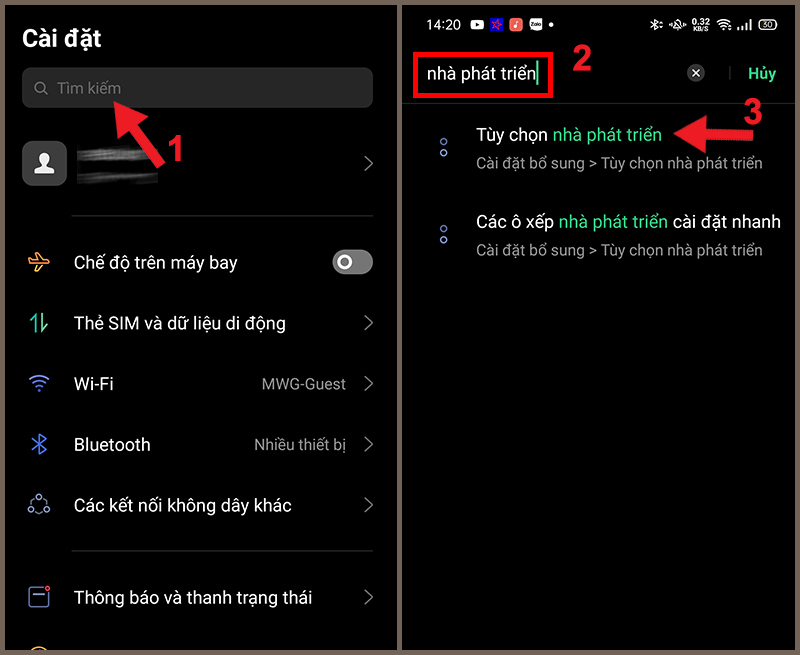 How to access Developer Options
– Step 2: Turn off Show the number of touches
At this point, scroll down to the Access section and turn off the item Show number of touches.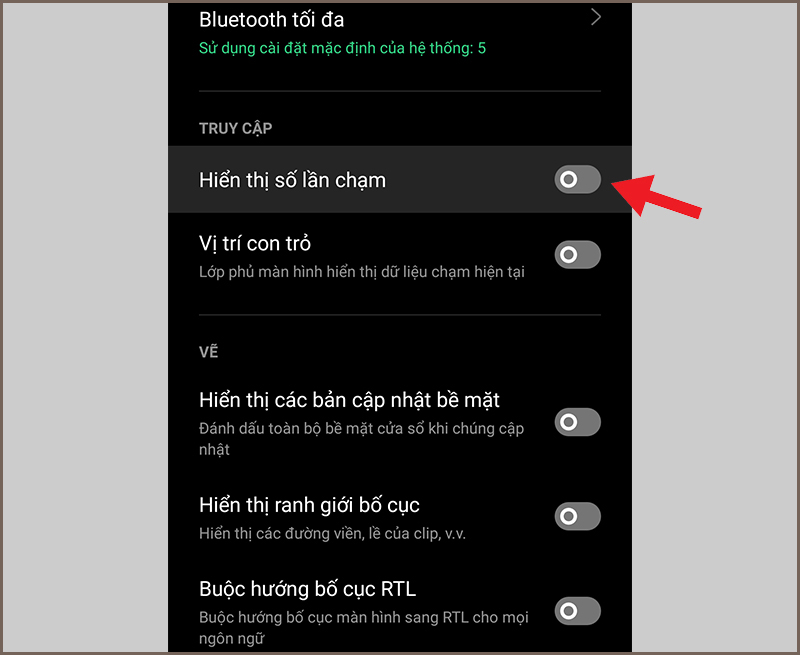 Turn off the Show Touches item
How to turn on developer mode:
– Step 1: You open Setting > About the phone > Version.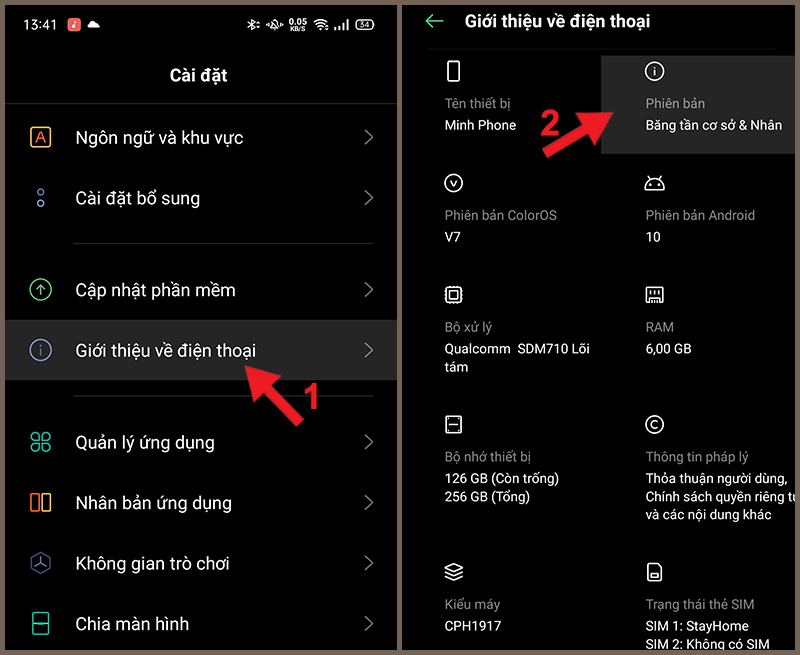 Go to the Version section
– Step 2: Friend repeatedly tap the Build Count > Enter the password if required > Finish.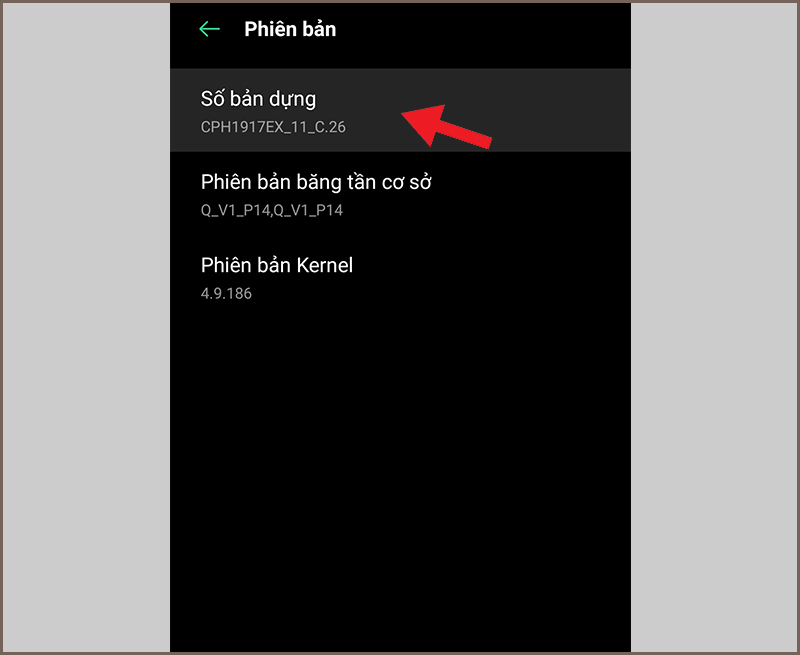 Repeatedly touch the Number of builds
After touching multiple times, the system may ask you to enter the password to become a developer.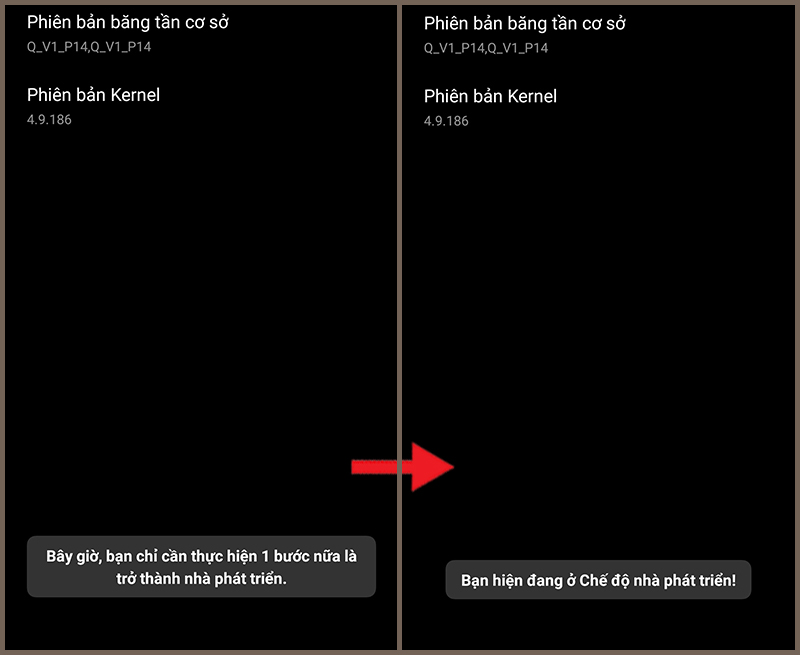 You can enter the password to complete
Thank you for watching and see you in the following article.