If you do not know, last night the event WWDC 2020 has officially taken place online with millions of followers around the world, and also in the event last night, iOS 14 beta was officially updated for all users. And in today's article, I will show you how to update iOS 14 to the current iPhone and iPad series.
1. What to prepare for the iOS 14 Beta update to go smoothly?
Battery charge, of course, does not need to be 100% full, but it must be at least more than 50% and remember to prepare a charger in case your battery gets bottled.
Free space in the machine: It is best to have more than about 3-4GB of internal memory because this is a pretty big update.
Data backup: Because it is a beta version, you need backup plans to return to your old iOS if you encounter a serious error. How to back up data, you can refer to the following article.
2. How to update iOS 14
First, you access the link below to download iOS 14 Beta configuration to your computer. Then go on Settings> general settings> Configuration and allows the above configuration to participate in the iOS Beta program.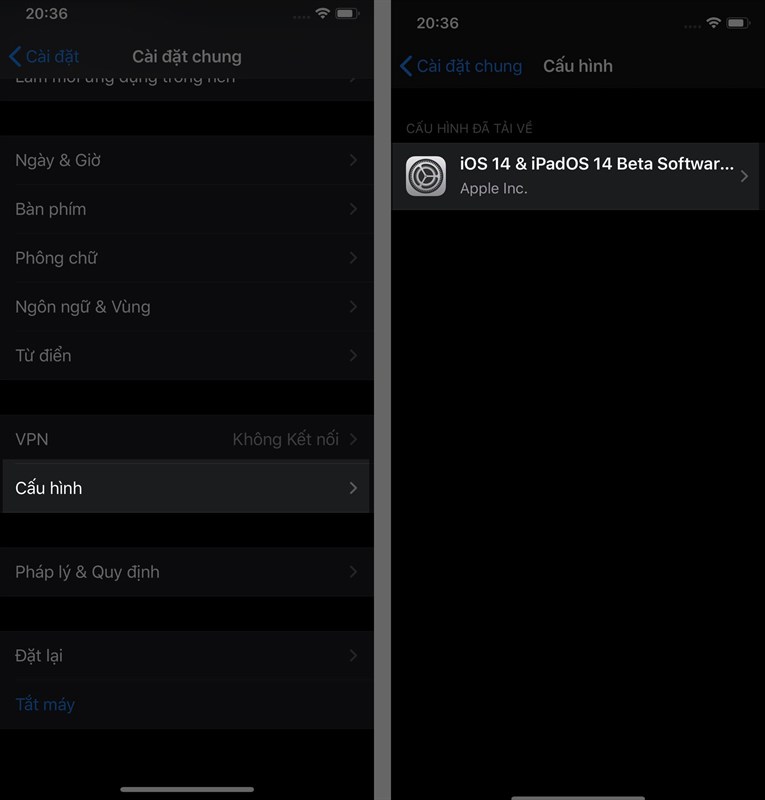 After completing the above steps, you will be asked to Reset the device.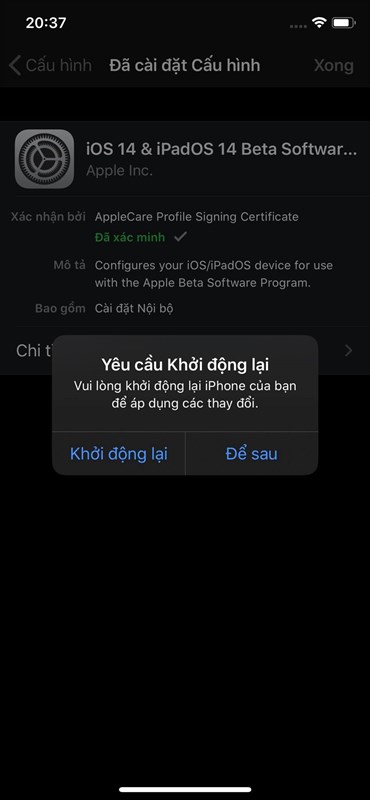 After resetting the device, go to the device Settings> General settings> Software update Download the latest iOS 14 Beta.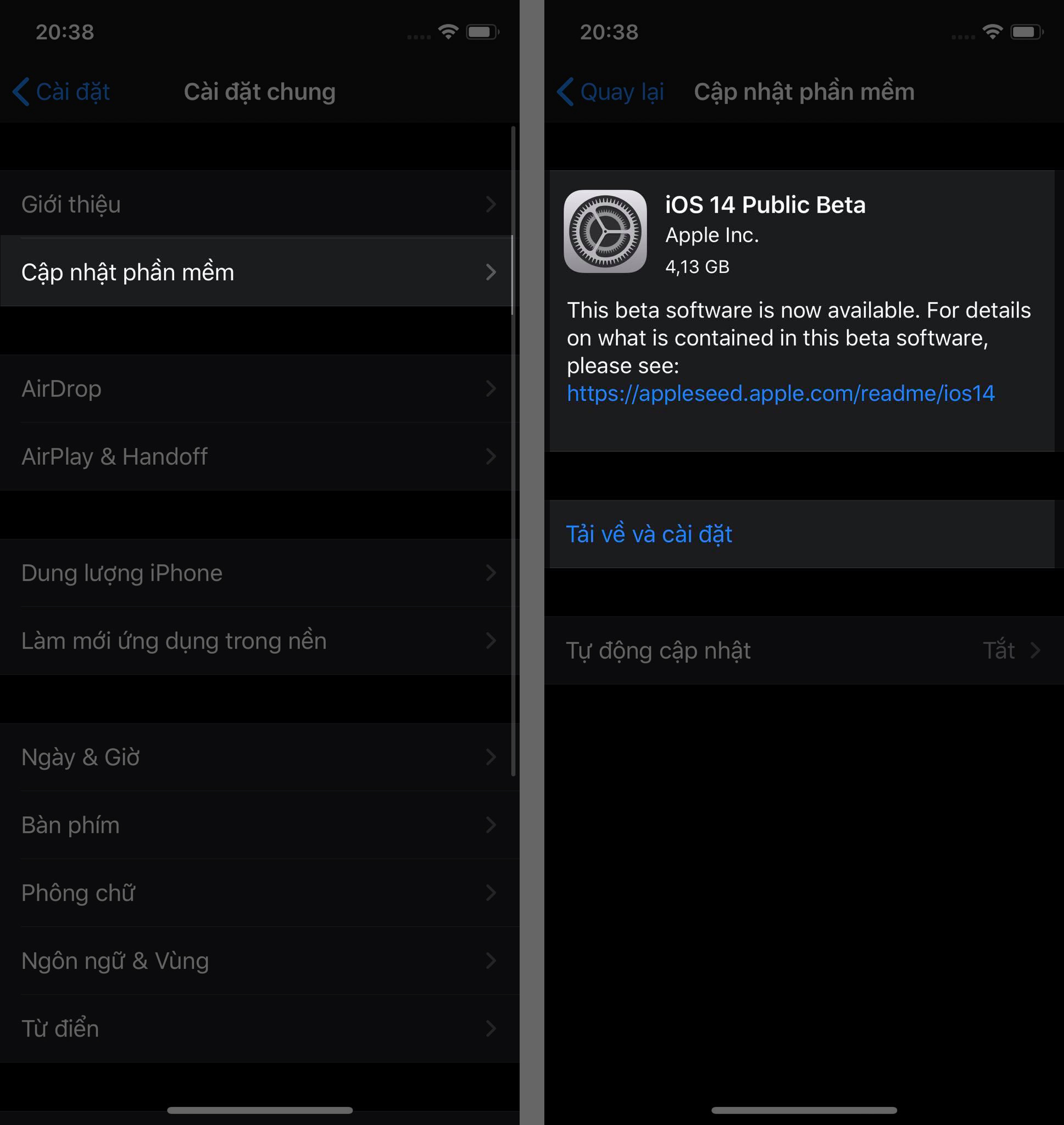 I wish you success, iOS 14 is very hot, and we will bring more articles on this topic, so be sure to check it out.