This is a fully made by Vietnam extension developed by 3F Solutions team. Facebook Tools helps you perform many useful features on Facebook extremely easily and quickly. Like automatic posts, anti-download avatars, videos and more waiting for you to discover. The following will be your guide Install Facebook Tools by 3F Solutions.
Instructions for downloading Facebook Tools Extension
Step 1. The application currently supports the Chromium-based browser, not currently available for Firefox. Click on the link below, select Download.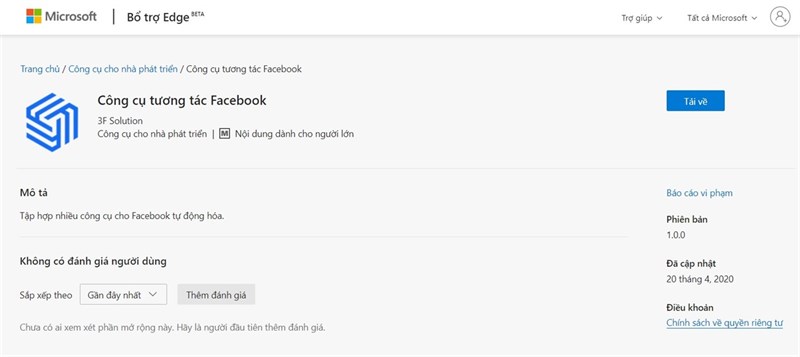 Then you Add an extension into the browser.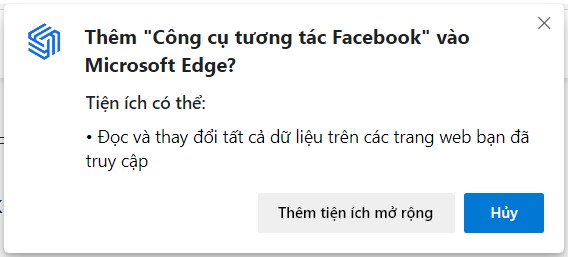 Step 2. Start Facebook Tools, click Update to add the Facebook account that was logged in on the previous browser.
Features of Facebook Tools.
Dashboard: The page summarizes general information about your Facebook account such as account ID, duration of participation, number of friends, group participation and number of followers.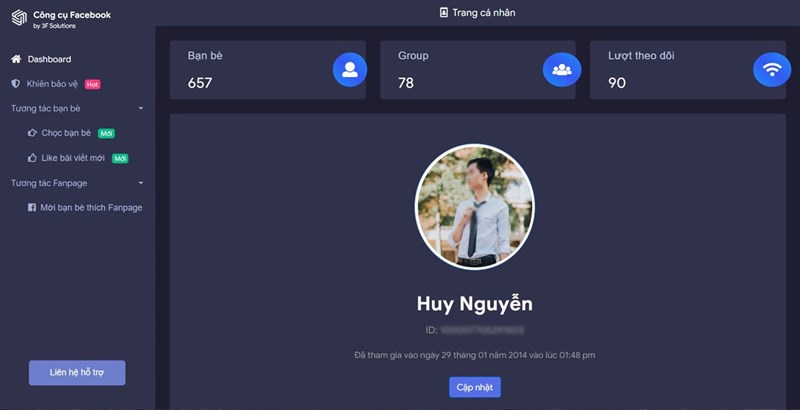 Shield protection: When this feature is turned on, a small green shield is under your avatar. People will not be able to click on your avatar to download. It is also impossible to take screenshots of your avatar on the phone.
Poke friends: An interesting feature, it helps increase interaction with friends, through sending poke – Pokes to them. Help save your time. Select the friends you want to poke, determine the time between two strokes and the status of friends (All or only people online). Finally, click Begin.
Like the new article: This feature is similar to Drop new posts but Facebook Tools will drop reactions on your friends posts. Select the reaction you want and the time between two interactions. Click Begin.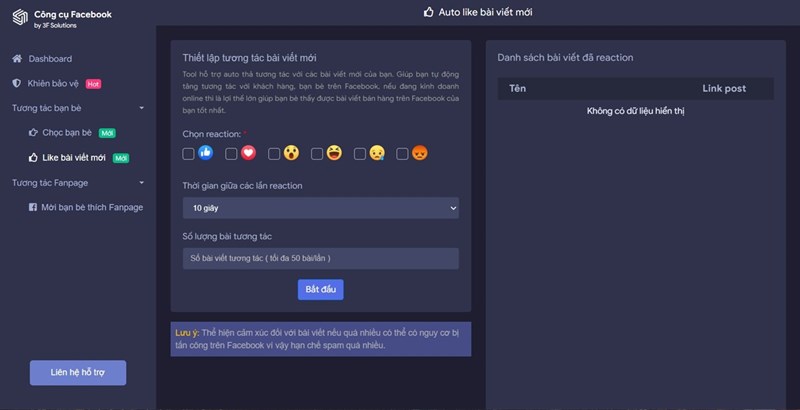 Hope everyone has a useful tool with the largest social network on the planet Facebook. Remember to click Like and Share support yourself.