When manufacturing the iPhone, Apple created a mechanism that allows tracking user behavior through a secret tracking feature. Sometimes, this feature will inadvertently cause the above information telephone your data is leaked or hackers can rely on it to steal your important data. Don't worry, the following article will show you how to turn off secret tracking on iPhone simply and quickly.
1. Why should I turn off tracking on iPhone?
Turning off tracking on Iphone is essential for the following reasons:
– The privacy of your personal information can be guaranteed.
– Avoid being stolen information, location history, … stored on the device.
– Allows users to manage and allow applications to collect and share user data with third parties.
– Prevents tracking apps from unauthorized activity on iPhone.
– Minimize the risk of unauthorized access to the device by hackers.
– Can save battery for your iPhone device.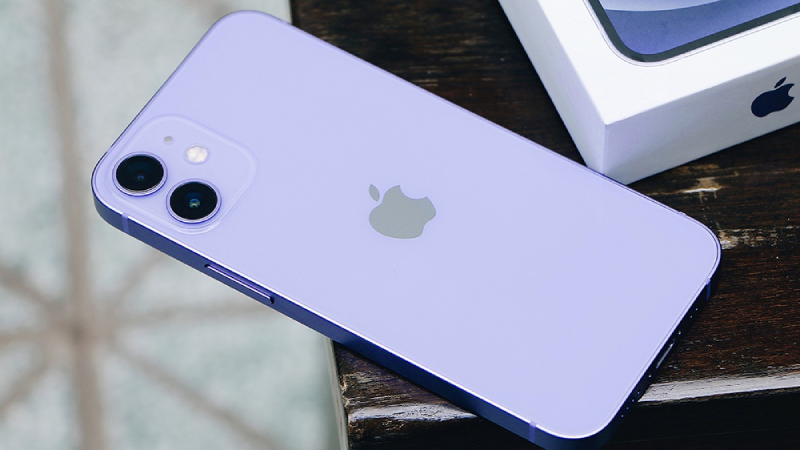 Turning off tracking can save iPhone battery life
2. How to turn off secret tracking on iPhone
Quick start Guide: Settings > Privacy > Location Services > System Services > Important Locations > Clear History.
Step 1: Into the Settingfind and select Privacy.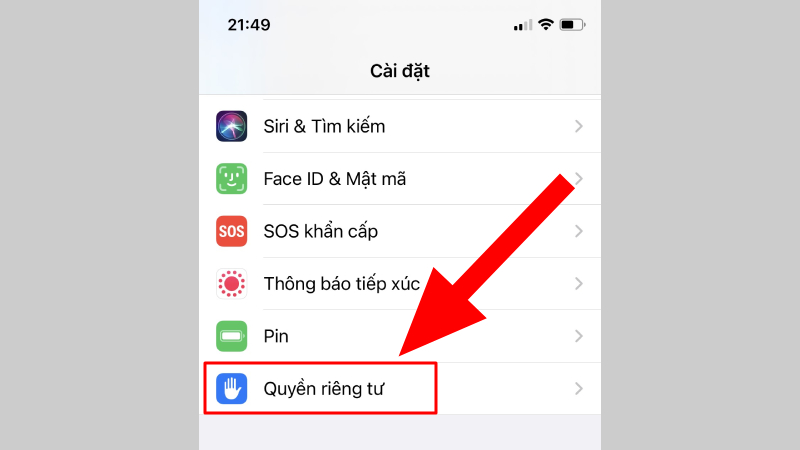 Find and select Privacy in Settings
Step 2: Select item Location Services > Click select System Service.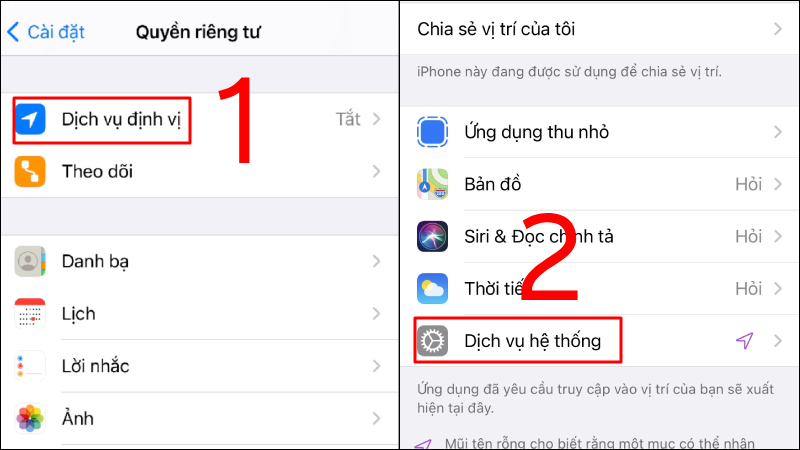 Next, select System Services under Location Services
Step 3:Choose Important position > Press Clear history.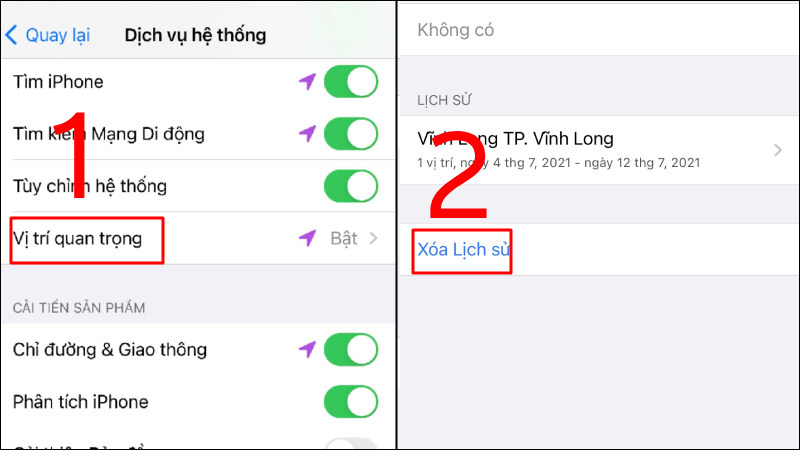 Click Clear history to complete the operation