Sometimes during use telephone There will be important information you want to save quickly, the following article will guide you how to take a phone screen shot. Samsung A03s easily with just some of the simplest and fastest operations.
1. Overview of phone screen capture
Take a screenshot on your phone is an essential feature that everyone should know, it helps you to save the beautiful images you like, or save important documents easily with just a few taps. The information you save can be used for some time when needed, as well as you can share this information with friends and relatives easily through social networking sites.
Each different phone line will have different ways to capture the screen, be it direct manipulation on the screen, a combination of shortcuts. Also when you use the majority of lines Samsung phones can be operated directly by pressing and holding the volume down button and the power button at the same time.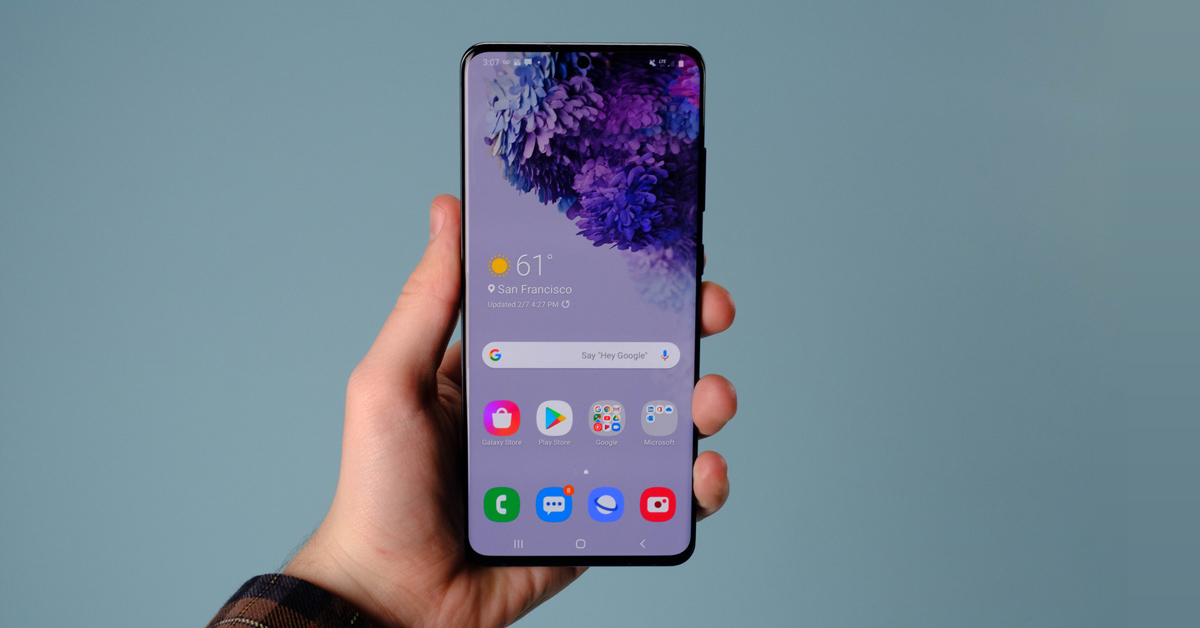 Take screenshots to save important documents easily
2. Ways to take pictures on Samsung A03s phones
Use physical hardware keys
Step 1: Select the content and images on the device that you need to capture.
Step 2: Press and hold at the same time on volume down button and power button about 2-3 seconds and then release the hand.
Step 3: After seeing the screen flashing and the shutter sound, you have successfully captured the screen.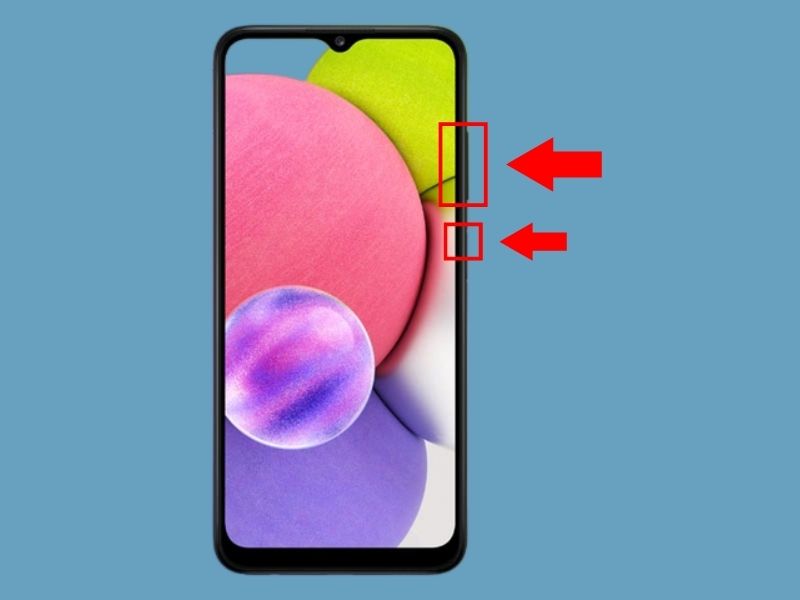 Use physical hardware keys to take screenshots
Palm swipe feature
To be able to take photos by swiping your palm on your Samsung A03S phone, follow the simple steps below:
Step 1: You access the item Setting, select item Advanced features (Advanced features).
Step 2: Continue to select item Motions and Gestures (Motions and gestures), at item position Swipe palm to capture (Palm swipe to capture), you swipe the horizontal bar from left to right to activate.
Step 3: Finally, take a screenshot, you just need to gently swipe the edge of your hand across the screen, the system will automatically take a screenshot.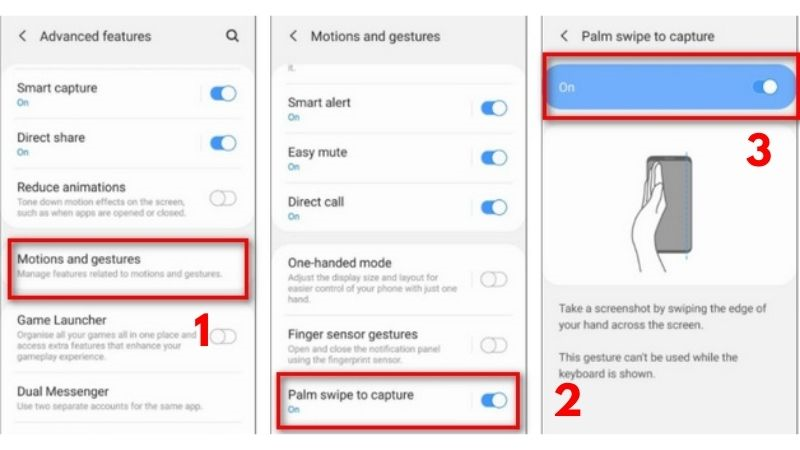 The palm swipe feature to take screenshots is very simple
This is a very useful feature to help you take a quick screenshot without having to use physical keys, helping those who are meticulous can keep the phone longer. You can do the following:
Step 1: First you access the item Setting (Settings), then tap on Support (Accessibility).
Step 2: Click on the item Interaction and Manipulation (Interaction and dexterity), at section Support menu (Assistant menu), slide the horizontal bar from left to right to enable the feature on the phone.
Step 3: The menu will be displayed on the screen, when you want to take a screenshot you just need to click on the virtual menu then click on the item Screenshots, the system will take a snapshot immediately.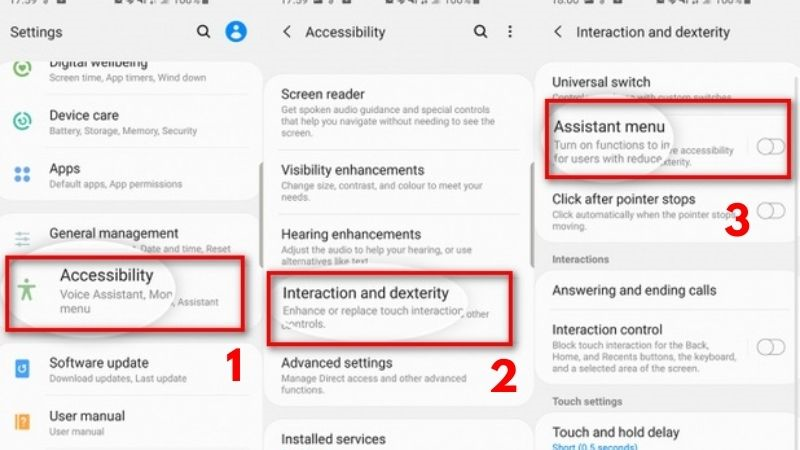 Use virtual home button to take screenshot
3. Summary
Here are a few ways you can take screenshots on your phone Samsung phone A03s with some simple operations. Each screen capture method will have pros and cons separately, so you can choose different ways according to the nature of work or convenience.
Taking screenshots with the hardware key is most often used because of its convenience, but in the long run the machine can be greatly affected by the hardware keys such as key paralysis if you use too much of this operation. The remaining ways, though longer, will help the phone last longer.