Recycle Bin is one of the useful tools to help users calculator store junk files. However, storing too many junk files for a long time will make your SSD slow down. This article will show you how to adjust the Recycle Bin capacity on Windows 10 computers. Let's see it now!
1. How to adjust the Recycle Bin capacity limit
Step 1: Right click on the icon Recycle Bin on desktop > Select Properties.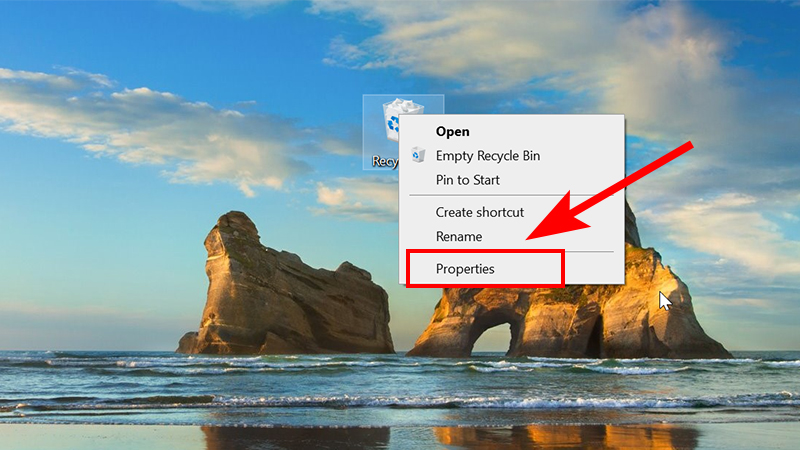 Open the Recycle Bin's Properties
Step 2: When the window Recycle Bin Properties appears > You can change the drive that allocates space for the Recycle Bin from the available options (default is C drive – Windows drive).
Select the drive to allocate space for the Recycle Bin
Step 3: In the item Settings for selected location > Select Custom size.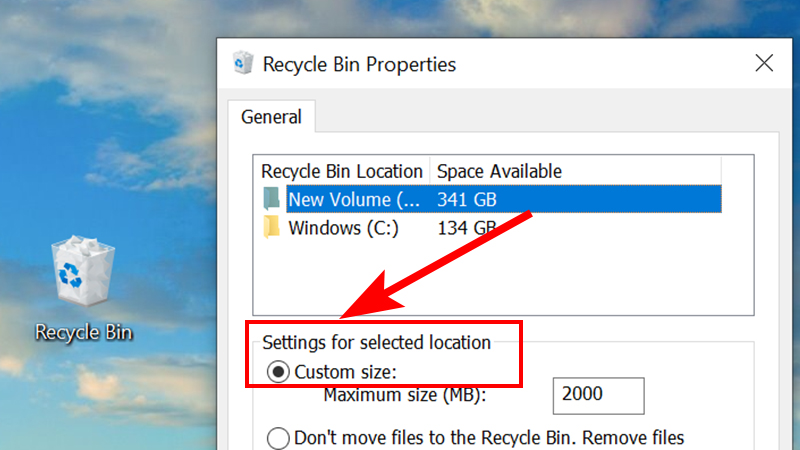 Choose Custom size
Step 4: Section Maximum size > Specify the maximum hard drive space that the Recycle Bin can use to store deleted files.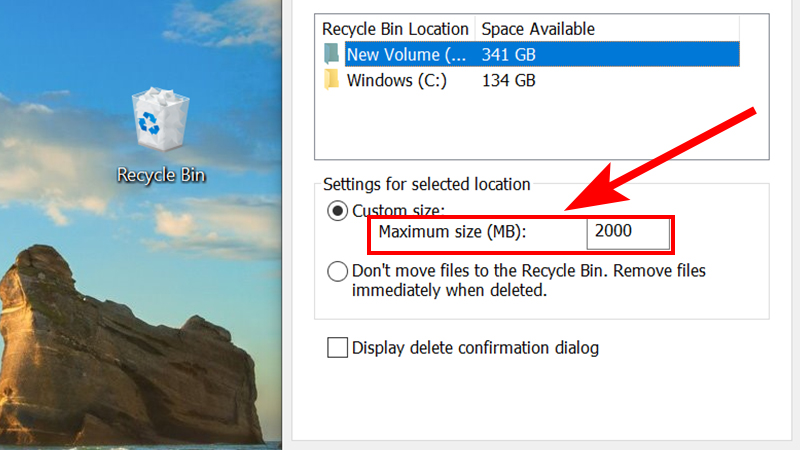 Specify the storage capacity of deleted files
Step 5: Click Apply > OK to save the changes.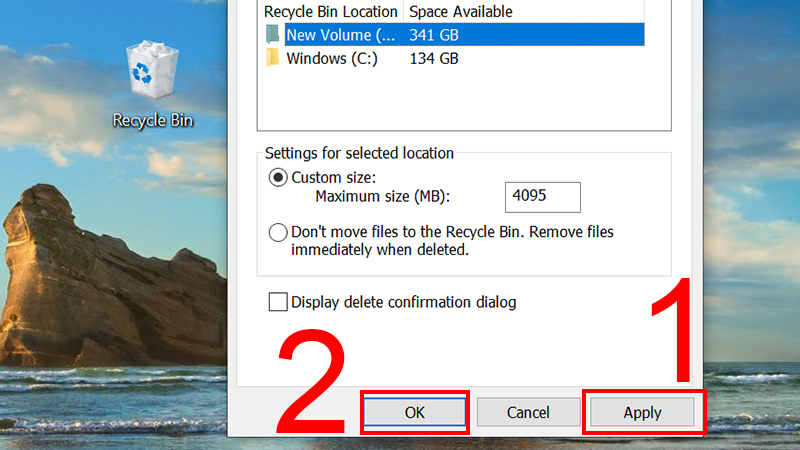 Click Apply then OK to save changes
2. Note about Recycle Bin capacity
Calculations for Recycle Bin capacity are based on the user's disk quota, not disk space. In Windows 10/8/7/Vista, the default capacity is 10% of the first 40GB and 5% of any quota over 40GB.
In case you have multiple hard drives, partitions or external hard drives connected to your PC, each location will have its own Recycle Bin and settings. But even if each drive has its own Recycle Bin folder, the contents of all folders are combined and displayed in the regular Recycle Bin view. So you will see all your deleted files in the Recycle Bin, no matter where they come from.
For removable drives, such as USB sticks and memory cards that do not have a Recycle Bin, files that are deleted from the removable drive will be permanently deleted.
Although this guide focuses on Windows 10, the same steps are applicable on Windows 7 and Windows 8.1.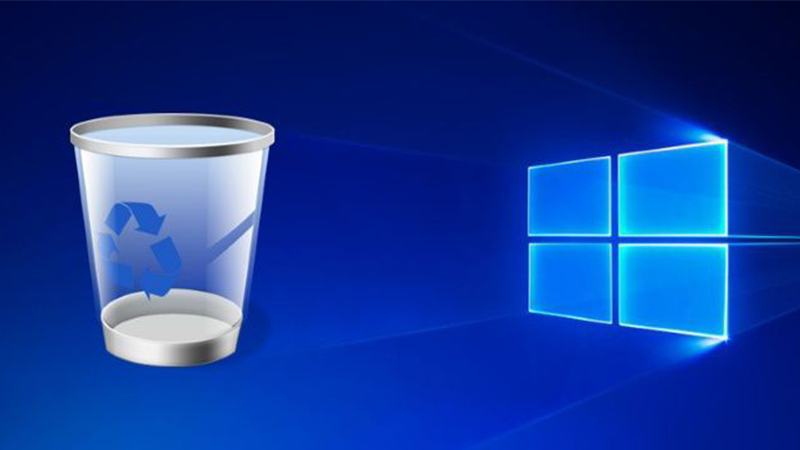 Note about Recycle Bin capacity