For some reason you want to lock Facebook account so others cannot find you. Then this article I will guide you how to temporarily lock your Facebook account on phone, computer Please!
Notes before locking Facebook account:
– People will not be able to view or access your Facebook profile.
– Your photos, posts and videos will not be deleted.
– You can still use Facebook Messenger.
– People can still search for you by name to text you.
– You can still use your Facebook account for linked apps.
– You can come back whenever you want.
If you want to permanently delete your Facebook account, please refer to the following article:
>>> How to delete Facebook account permanently on phones and computers
1. Instructions to lock Facebook account on phone
– Step 1: Select Personal Information in Settings
First you go to the three-tile symbol > Select Personal settings > Select continue Setting > Select on Personal information.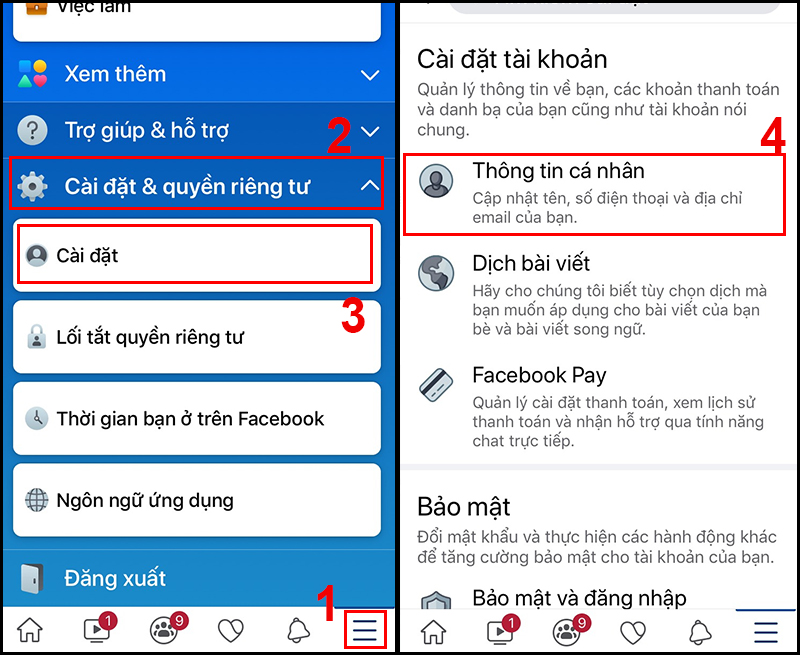 – Step 2: Select Disable in Account Management
Next you choose Account management > Select Disable.
– Step 3: Choose a reason to disable your account
For security reasons, facebook requires you enter password> Choose Continue > Select on reason to disable.
• This is a temporary action. I will be back: Automatically unlock after 1-7 days, or when you log back in before the chosen deadline.
• The remaining reasons: Only unlock when you log back in.

– Step 4: Select auto-activation time> Disable account
You choose the time automatically activate account> Select Continue. Here you can tick Do not receive notifications from Facebook in the future > Select Disable my account.