Saving contacts with emoticons will not only help you feel less bored, but also look more lively and show affection for your loved ones. We will tell you how to save contact names and emoticons phone Android, Iphone latest 2020.
* Note before reading the article:
– Instructions are done on iPhone, the steps are the same on Android phones.
– If the default keyboard does not have emoticons, you can download GBoard or Labankey to support.
+ Link to download GBoard on Android HERE & iOS HERE.
+ Link to download Labankey on Android HERE & iOS: HERE.
1. Step 1: Select the Phone number you want to add the icon to
In this step, you can create new contacts or go to existing contacts to edit.
2. Step 2: Add emoticons
You press the contact name, the keyboard will appear> Switch keyboard to emoji mode, each keyboard type will have a different way of switching (I just listed a few common keyboard types here):
– Default keyboard on iPhone (available on the latest version of iOS 13) and GBoard (Google keyboard): Press the icon smiley picture (next to the space mark) in the lower left corner of the keyboard (as shown below)
– LaBan Key: Click the icon smile in the upper right corner of the keyboard.
– Samsung keyboard: Click the icon smiley picture at the top left of the screen.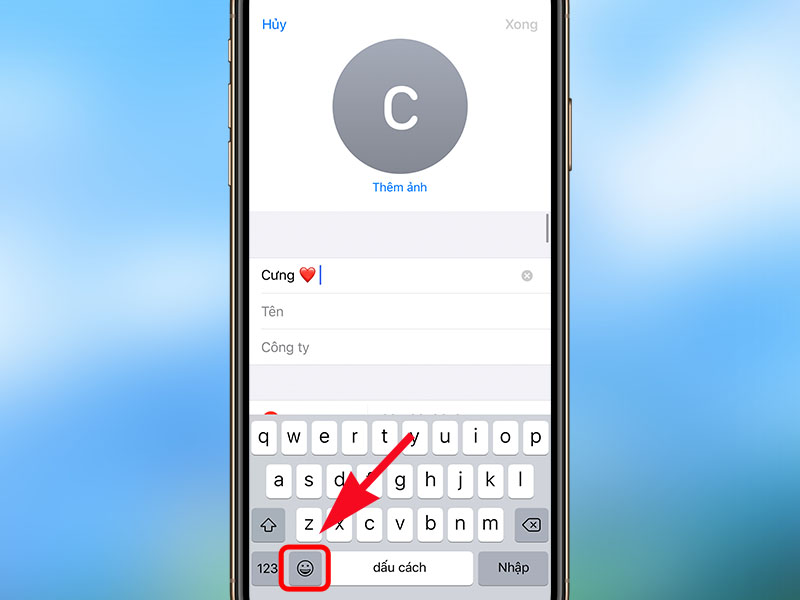 The icon area will display on the screen, you can choose the icons you want. Here I choose the heart icon, you can choose more than 1 icon.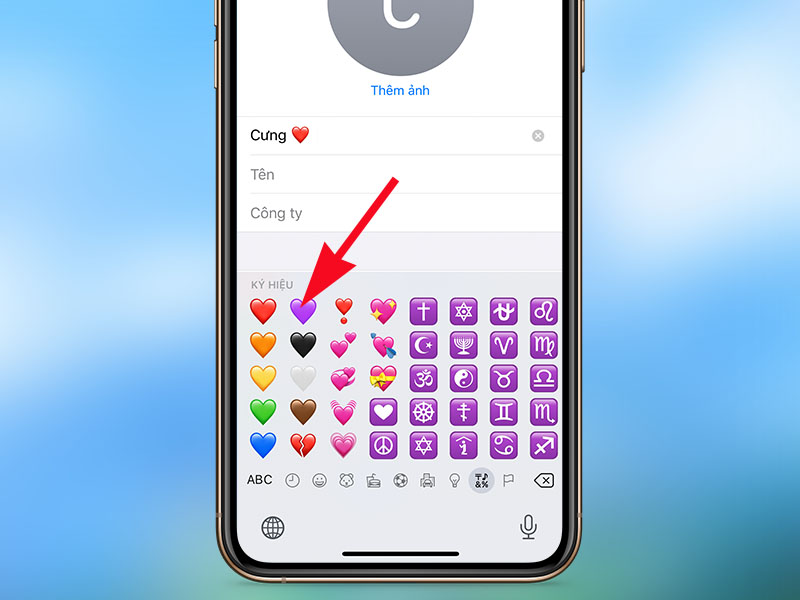 3. Step 3: Click "Done" and done
Finally, you have finished press and your Contacts have the icon you want.
With a few simple steps, you know how to save contacts with emoticons on Android and iPhone devices. Good luck!