Security technologies today are flourishing, starting from fingerprint unlocking to face unlocking. The following article will show you how to enable face security OPPO Reno3.
When setting up face security on your phone you will:
– Increasing the security level of phone.
– Opening the phone with just one look saves time.
– Improved security when you only use one type of security.
Quick start Guide: Settings> Fingerprint, face and password> Add face.
1. Step 1: Access Fingerprint, face and password from Settings
You clicked Setting > Fingerprints, faces and passwords.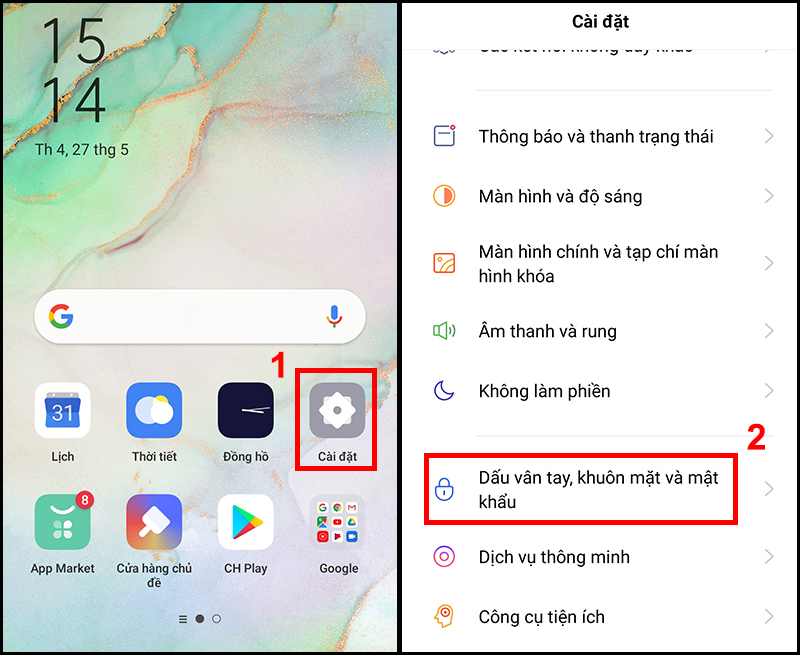 Access the Settings section
2. Step 2: Select Add faces
First, you need to set a lock screen password (Can be used Pattern, Password or Pin to unlock according to the user.)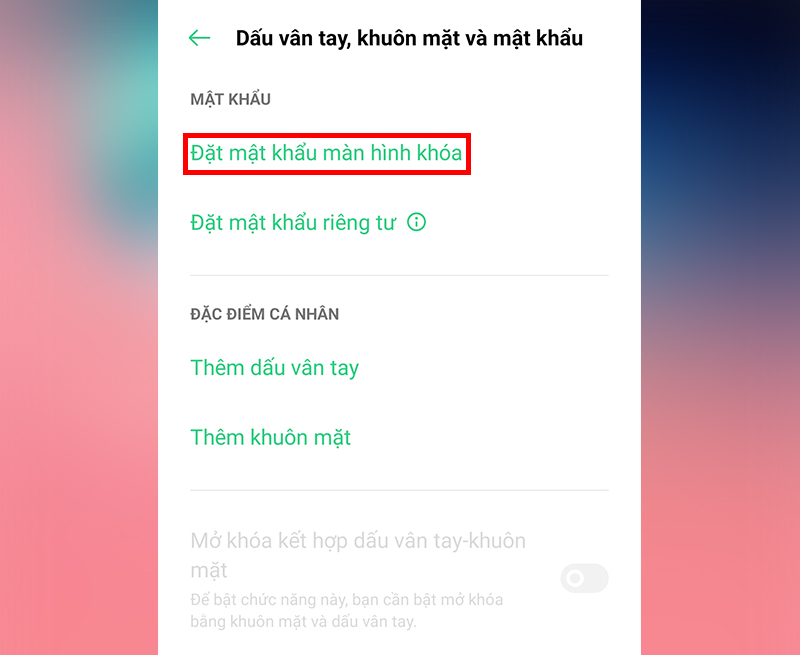 Set a lock screen password
After that, the system will notify you about the lock screen with a password, you need to confirm by clicking Continue.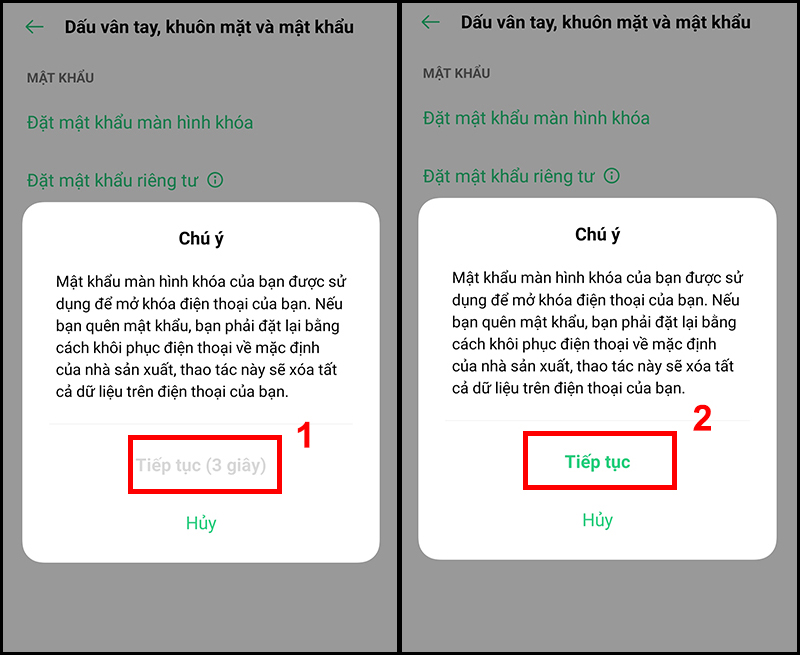 Note about setting a password
3. Step 3: Add Faces to the system
You press Add faces to have the system record your face.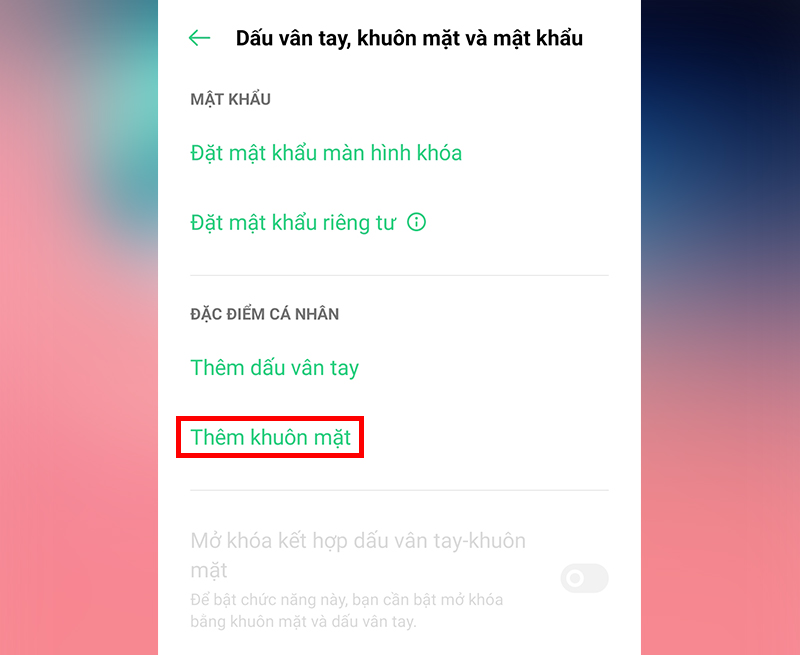 Item Add face
In addition, once you have successfully added a face, the system will appear Tips as shown below. You press On so when picked up the phone the screen will automatically pop up recognizing your face and unlocking.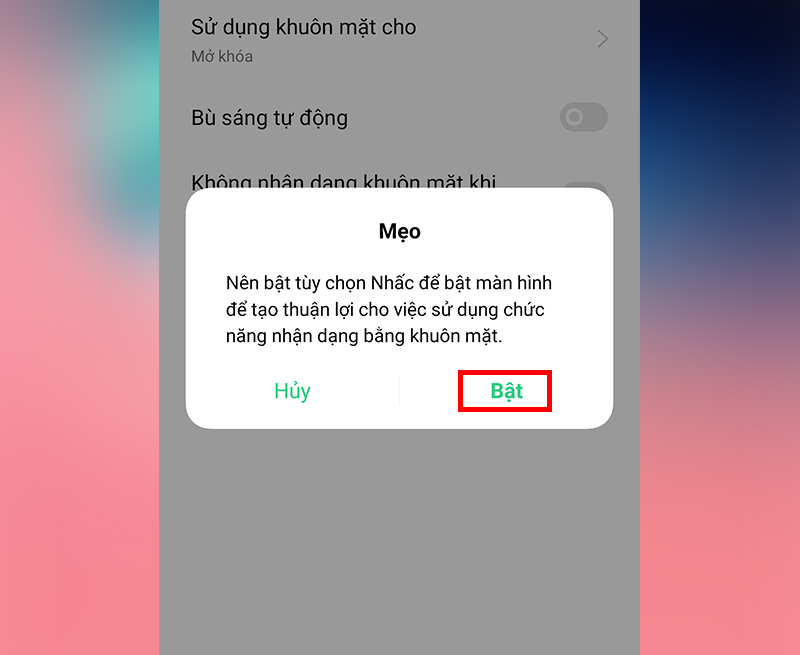 Tips to lift the screen
4. Step 4: Set the options
– Use face feature for
This feature has 3 options:
+ Unlock: When enabled, you will use your face to unlock the screen.
+ Application lock: For private apps, you can turn this option on to use an app lock face.
+ Private safe area: This is a place for you to store photos and videos privately, you can use your face to lock and unlock this feature.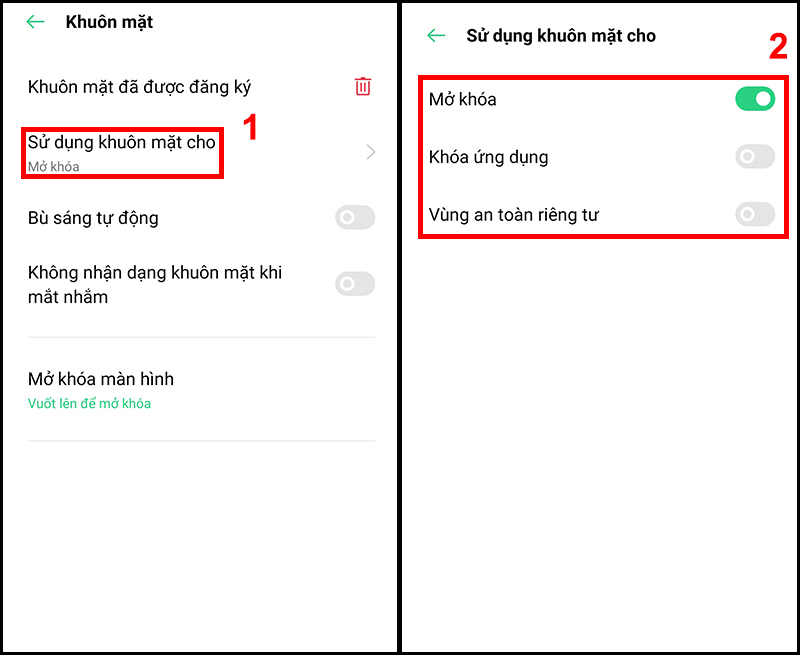 Options for using a face
– Auto compensation feature
When enabled, if available Low light or in the dark then the phone will Automatically increase the brightness so you can see your phone better, avoiding eye damage.
Automatic compensation for manual setting right to enable this function.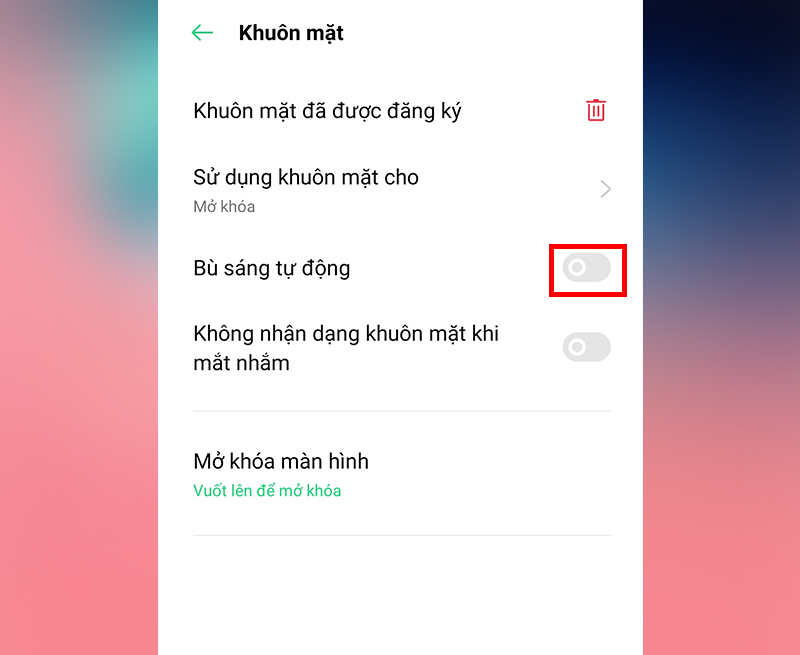 Slide the button to the right to activate
– Unlock screen feature
There are two options in this feature:
+ Swipe up to unlock: When opening the screen, you need to swipe the screen to unlock.
+ Automatically unlock: The phone will automatically unlock after recognizing your face.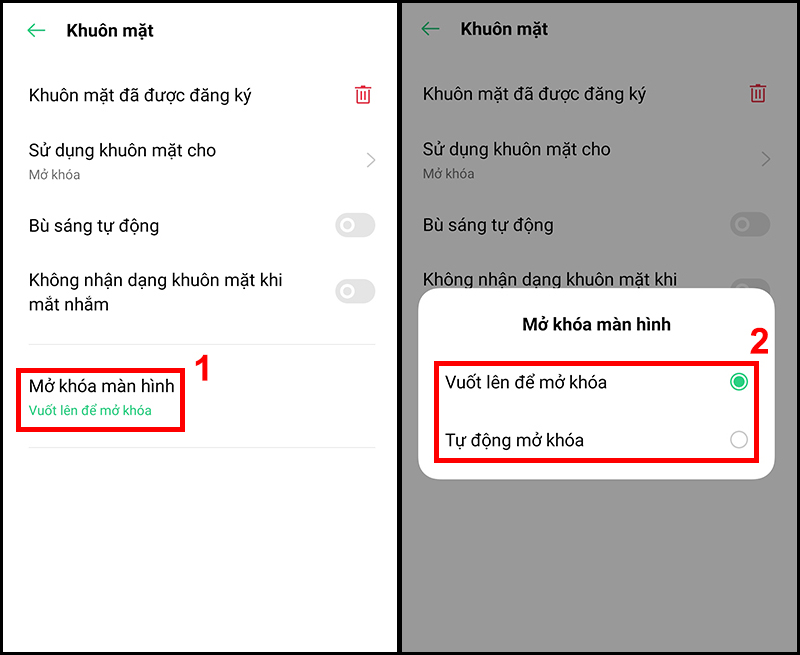 Options for unlocking the screen
5. Step 5: Delete Installed Faces
Click on the icon Trash can next to the item The face has been registered > Erase.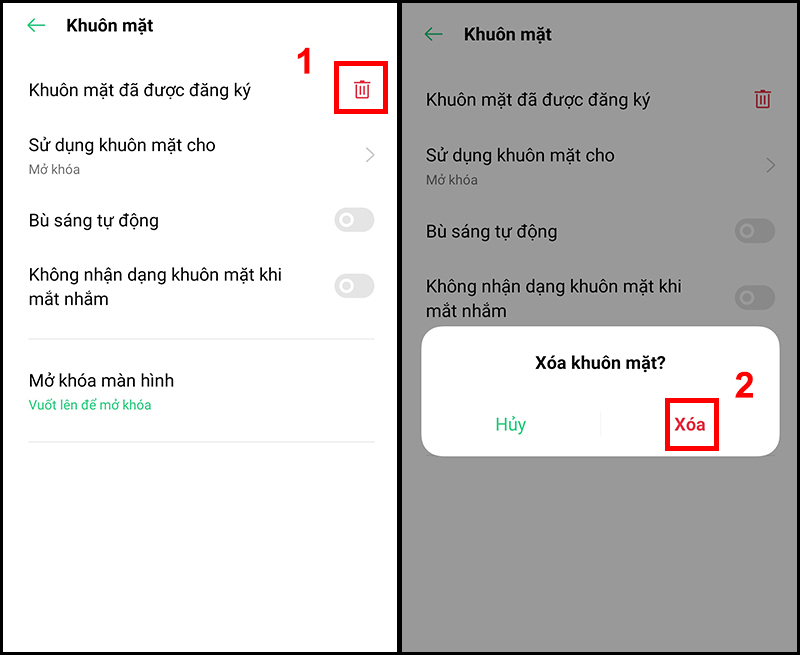 Trash icon
Thank you for watching and see you in the following article.