Have long HedgeCam 2 Launched on CH Play, it was developed based on the Open Camera platform. Currently, HedgeCam 2 is not really known by many people but its use is very great. HedgeCam 2 helps you to adjust the above parameters smartphone Your like a professional DSLR.
1. Application information HedgeCam 2
Platform: Android 4.0.3 and up
Capacity: 2.3MB
Application Type: Photography
Publisher: Caddish Hedgehog
2. Download HedgeCam 2

Currently, HedgeCam 2 is still being developed and updated with new functions and is free to download on CH Play. And you can download the app by following these steps:
Step 1: You open CH Play then you find HedgeCam 2 in the application. Choose Setting.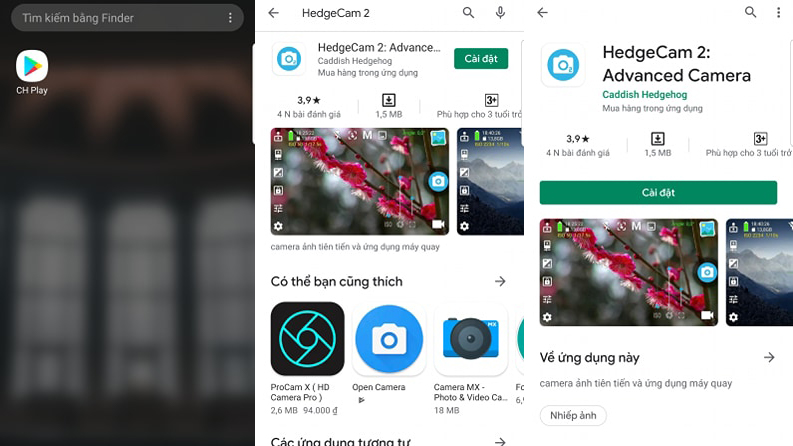 Step 2: After installation is complete you just press Open up and use it.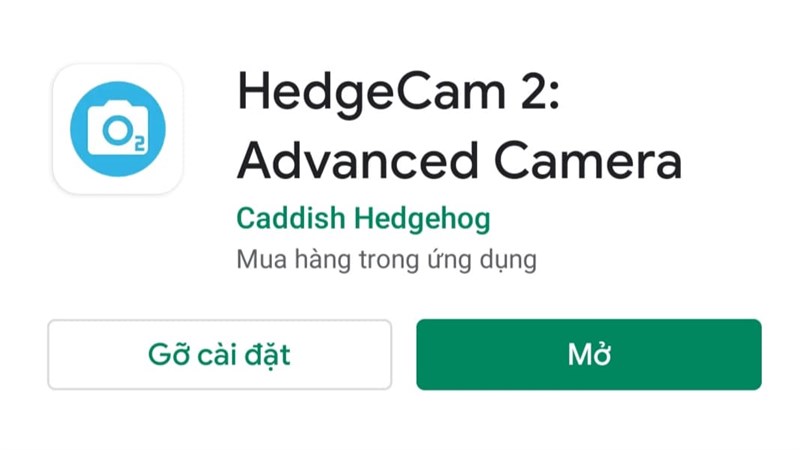 3. Functions of HedgeCam 2
Customizable user interface:

HedgeCam2 allows you to customize the user interface to your liking. In order to bring a sense of comfort during use.
Support for focus modes, scene modes, color effects, white balance, ISO and exposure compensation:

This function on HedgeCam2 helps you adjust parameters of photos, videos automatically. Depending on your surroundings, the App will give the appropriate parameters to produce the best product.
Advanced selfie mode. Start shooting with a timer, face recognition, or voice commands.

If you like taking selfies but you're where you're about to take them and the location of your phone is quite far away but your hands can't reach, HedgeCam 2 can help you through self-timer, voice, and continuous shooting. continuous shooting, interval shooting, … very effective support in taking photos of your pose.
Support filming, taking high quality photos

HedgeCam 2 supports taking photos, videos with the maximum resolution that your phone can. In addition, you can adjust parameters such as ISO, aperture, shutter speed, high FPS during shooting to achieve the most satisfactory product.
Automatic image alignment based on acceleration data.

In the process of shooting you may be shaky hands, on HedgeCam 2 has features based on the accelerometer sensor available in your phone to bring out the image is adjusted automatically so that the image is not tilted or skewed. corner.
Vibration reduction mode when recording movies, taking photos.

This mode in HedgeCam 2 reduces the vibrations that make the image blur, limiting the blur and blur when shooting. This feature helps the phone can record movies, take pictures with stable images, sharp even when on the move, or help those who are shaky hands take better pictures.
Support to adjust the parameters manually.

If you are a person who learns about the parameters of the camera and likes to create new types of photos, HedgeCam 2 allows the photographer to determine the exposure of the image by adjusting the aperture and speed. shutter to create the most beautiful and pleasing photos for the person holding the camera.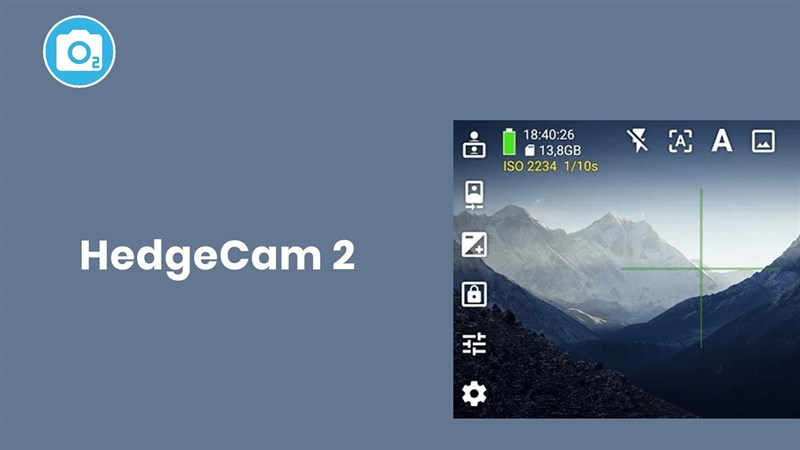 In addition to the above features, HedgeCam 2 also has built-in basic features on a Camera Phone such as shooting in HDR mode, taking photos with face recognition, GPS markers to help you arrange images (video) a how easy, … Really great for a Camera Phone App, download the HedgeCam 2 app to experience and create beautiful works.