A common phobia of people, the situation of 'digging' the old posts, photos about you on Facebook is reopened. This often happens on happy birthday occasions, but you are also mature enough to realize that some of your old posts are no longer relevant. And now, Facebook has allowed users to manage previous posts, called Manage Activity, to help you delete old posts from Facebook. The following is the user guide.
How to delete old Facebook posts
Of course, old posts will be moved to archives, which will hide them from everyone except you. Or Trash can, will delete them completely after 30 days.
Step 1. User enters the item Activity log > Operations manager. Here, Facebook allows users to search for posts in a certain category, time or with certain tagged people, which is useful if you do not want to keep the previous relationship with your everybody.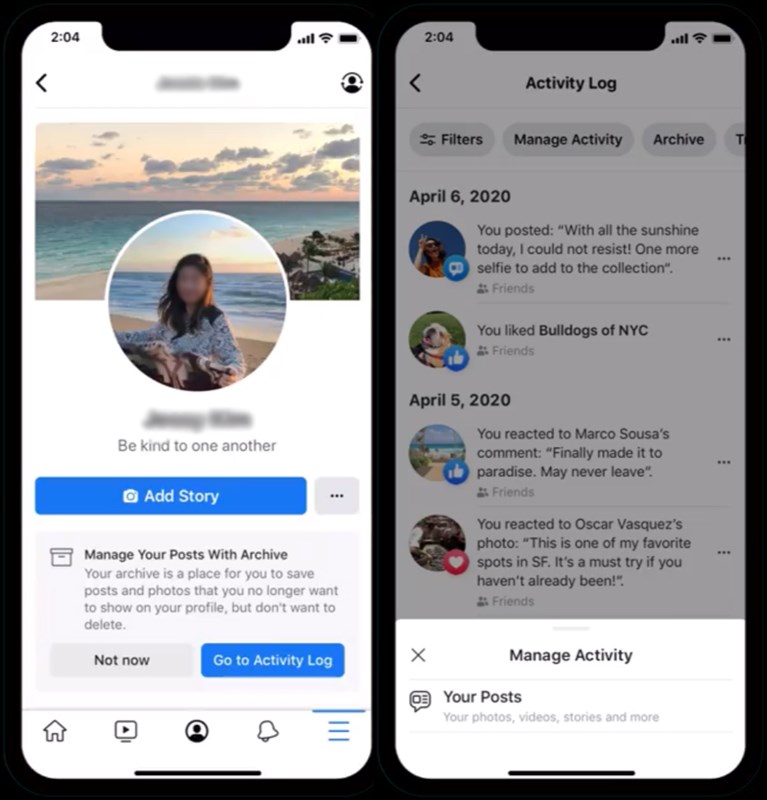 Step 2. Then you can choose which features are Manage Activity provided. Note: The Facebook mobile app will get feature updates Operations manager first. Then came the desktop web version and Facebook Lite.
Storage: Remove the post from your timeline, even with a private view of the profile, but is still visible through the Archive tab of the Activity Log.
Delete the post: Like the trash app on your computer, keep a post in the trash for up to 30 days before it is completely deleted from your account. You can also manage posts in archives or trash.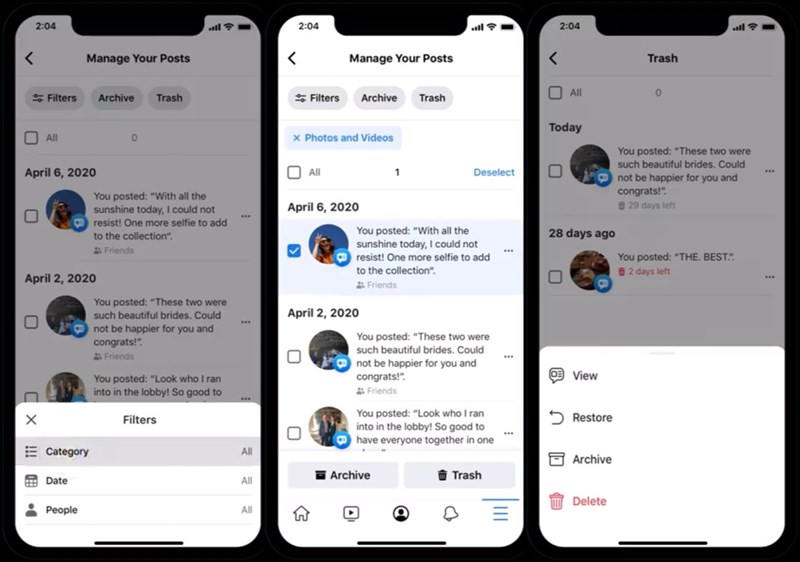 This is really a useful tool, aren't you, Manage Activity is a perfect replacement for Manage Posts launched two years ago on Facebook, which is limited in many features. Does your Facebook have this new feature yet? Leave your comments below. Remember to Like and Share the article supporting you.