Sometimes you should change the wallpaper, theme as well as the icons above phone To avoid being boring during use. In this article, I will guide you through the steps to change on your phone OPPO Reno3.
What is the feature to change the icons, wallpapers and themes on the phone?
This feature helps users to change the wallpaper, theme as well as application icons according to their preferences.
Besides the themes and wallpapers available on your device, you can search and select new ones from the Topic Store.
1. Step 1: Access the Home screen and lock screen magazine
You open Setting > Home screen and lock screen magazine.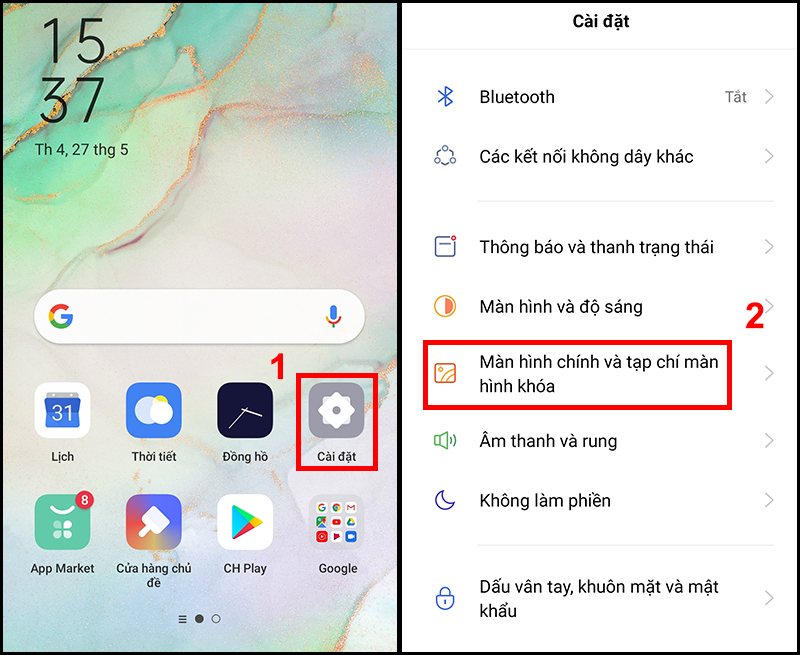 Access the Home screen and lock screen magazine
2. Step 2: Set the options
– Set the theme image
At Home screen interface and lock screen magazine, click Set the subject. The Themes view will appear.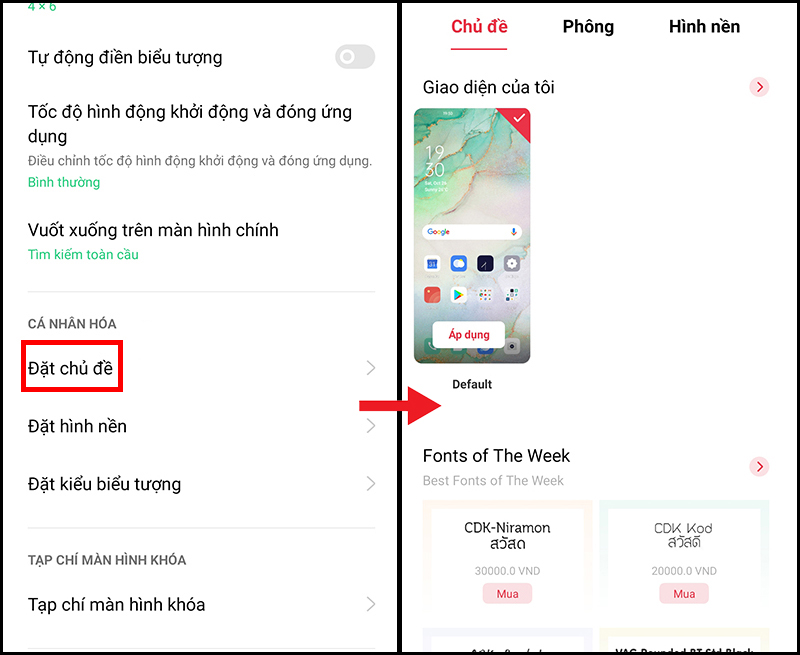 Theme Themes
If you are bored with old fonts and want to find new fonts to use, you can click on the tag Fonts next to the Subject tag.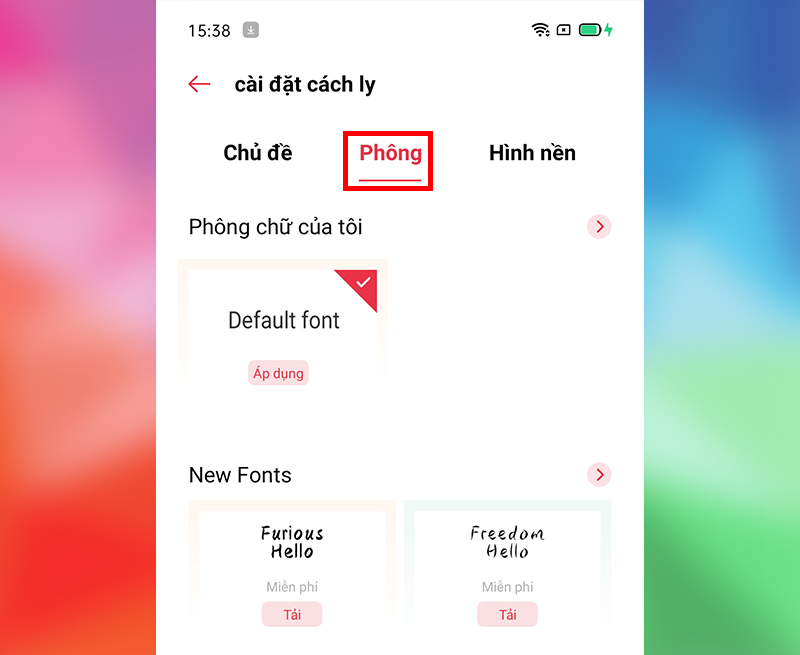 Tag Font
– Set background image
From the Home screen interface and the lock screen magazine, you choose Set wallpaper to go to Set wallpaper.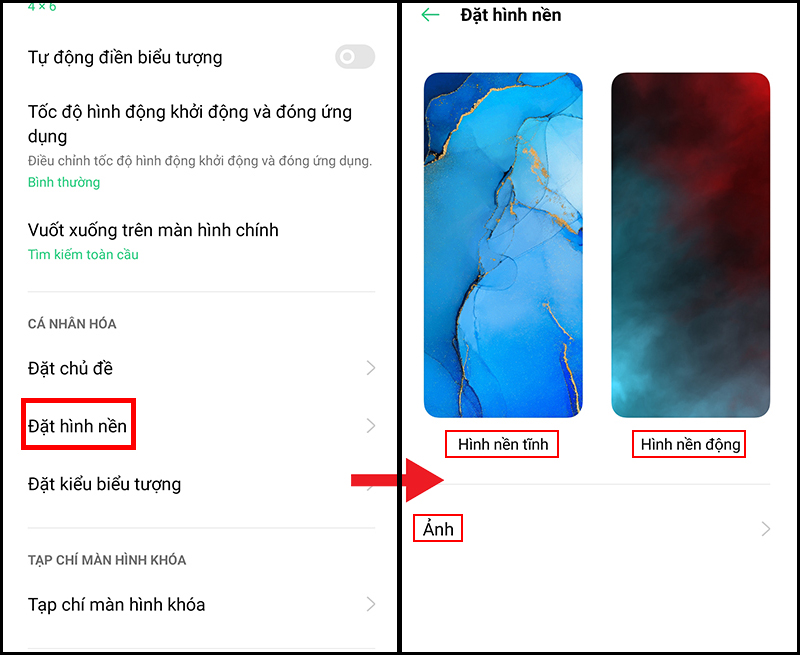 Interface Set wallpaper
Here, you can choose from 3 types of wallpaper:
+ Static wallpaper.
+ Live wallpaper.
+ Photos: Use photos from Gallery as a wallpaper.
If you are in the Subject tag or the Font tag, just click the Wallpaper tag to switch to the background image selection interface.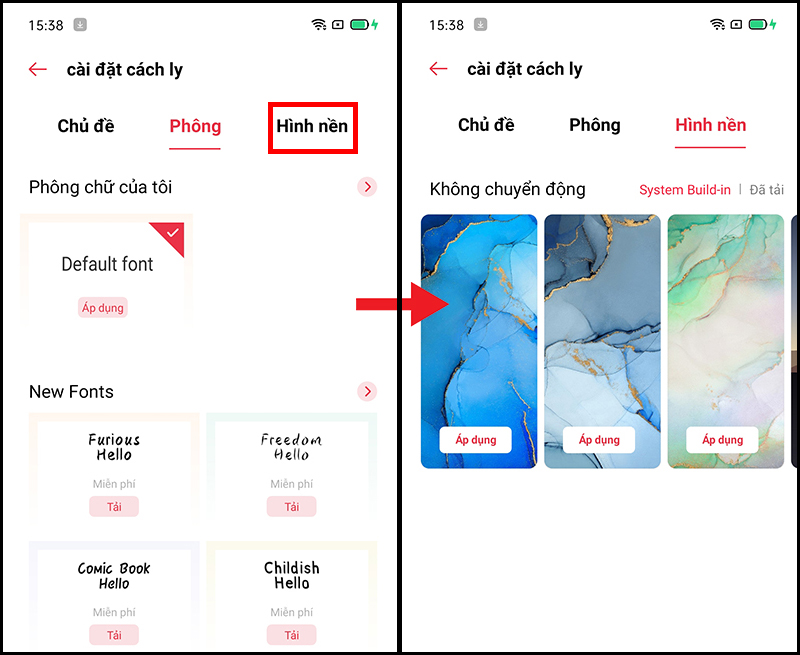 How to switch to the Wallpaper tag
– Change the Icon type
Home screen and lock screen magazine Set icon style.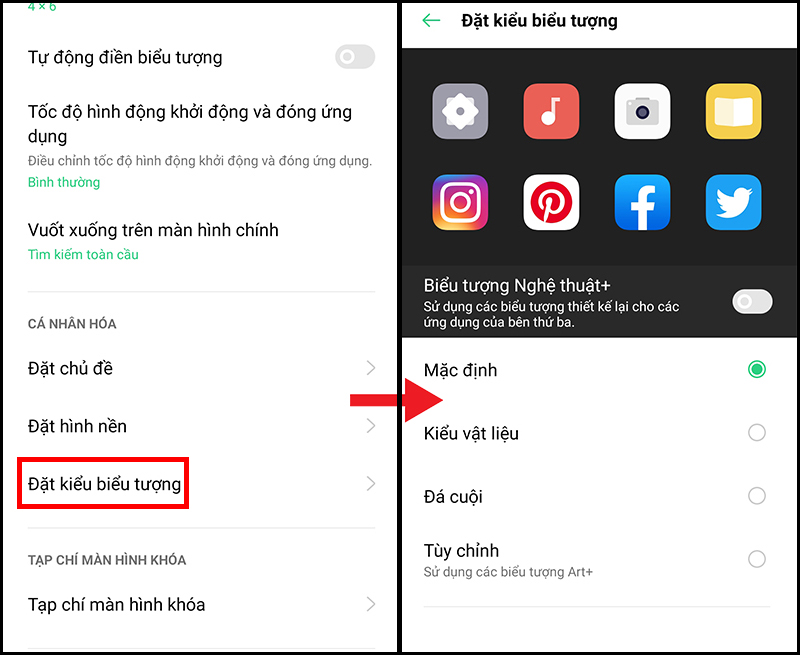 Interface Set icon style
At the Icon type interface, you can select the icon types such as:
+ Default.
+ Material type.
+ Pebbles.
+ Customize.
Then press the button Apply to make the icons change as you like.
Alternatively, you can choose the type Art + icon by swiping the button to the right> Select Agree.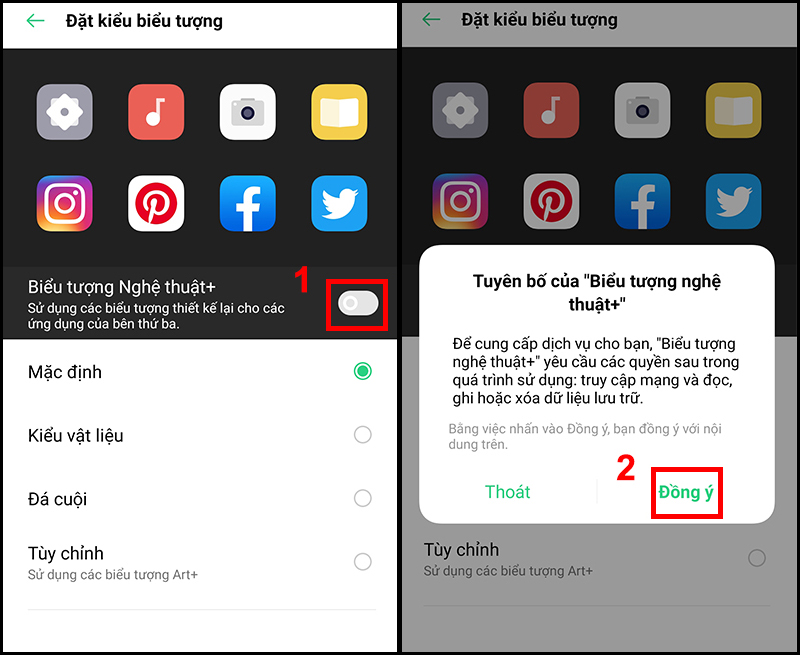 How to open the Art + Icon
Icon shapes as well as options such as Rounded Corner, Foreground, Icon appears for your choice.
For example:
+ Image 1: I choose the symbol shape is square, adjust the level by dragging adjustment bar below the options. You can observe the changes on the application icons above. After you have satisfied, then click Apply to complete.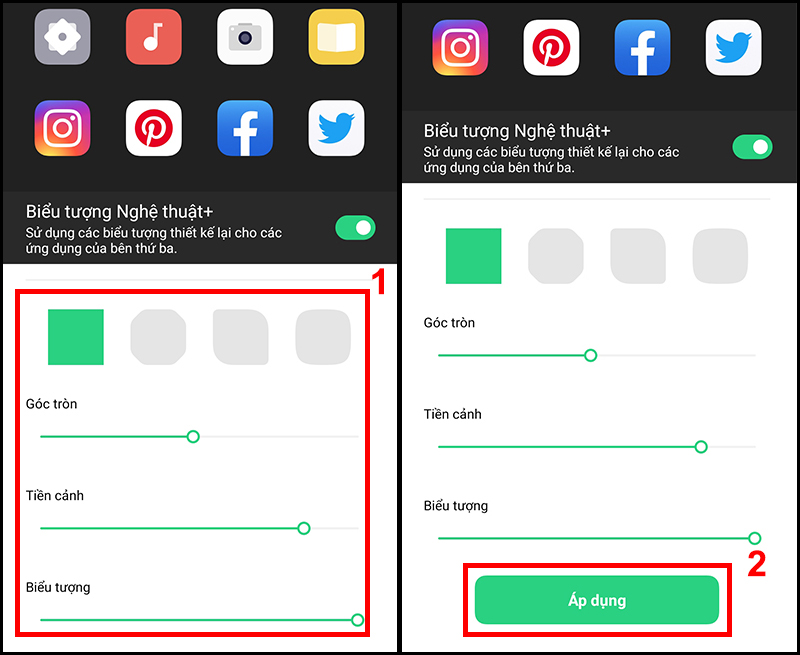 How to choose an icon style
+ Image 2: Similarly I also choose the shape is 3rd image, adjust the levels with the control bar. You can see that the application icons above have been changed.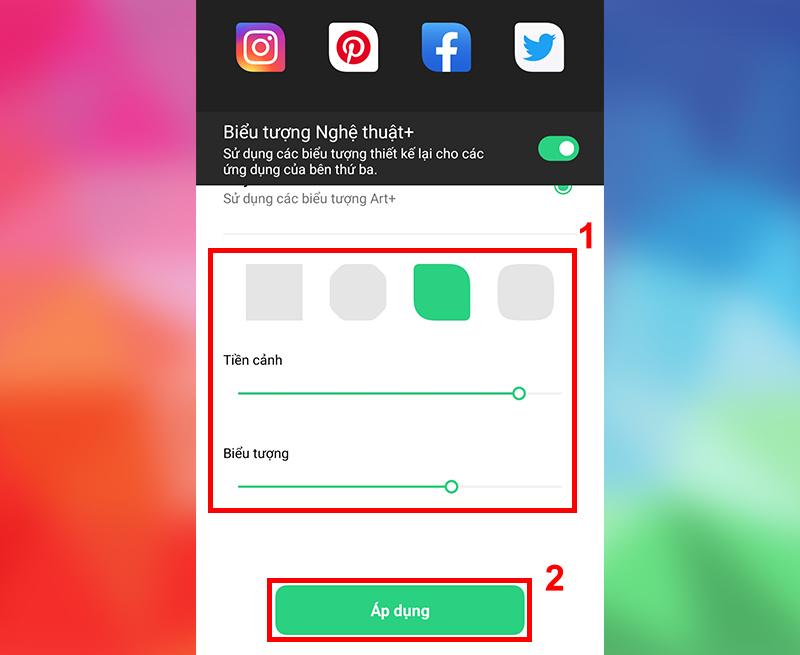 Choose icon style
During the process of changing Themes, Fonts, Wallpaper, you can press Open the Theme Store To find more different options according to your wishes.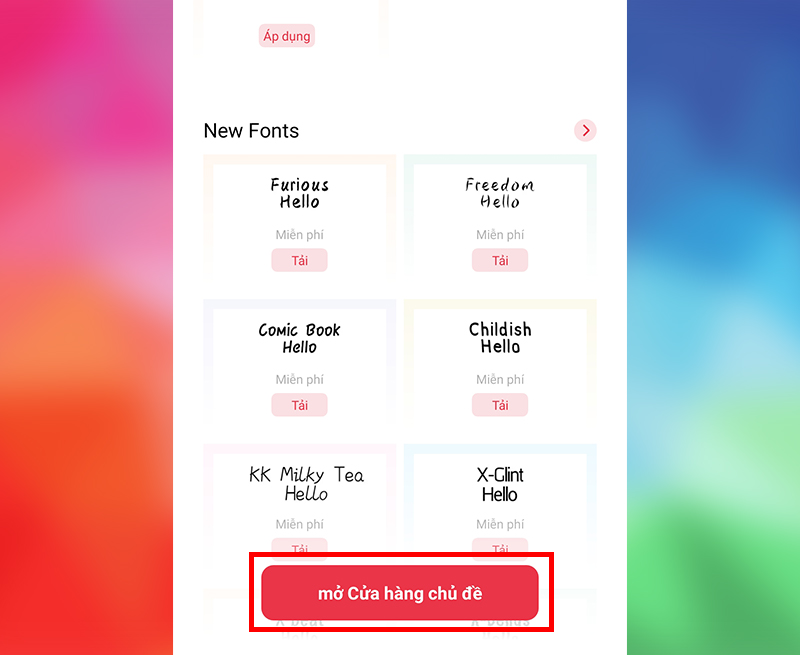 Open the Theme Store
Thank you for watching and see you in the following article.