Currently, the Bus Map Bus application for Ho Chi Minh City has been introduced Specific route of Metro Line 1 up on the map so people can look up and even find a route that combines Metro and buses. This will be very useful for those who want to use Metro Line 1 Ben Thanh – Suoi Tien to go to work and go to the city center.
How to look up the route No. 1 Ben Thanh – Suoi Tien Metro on BusMap
Step 1. You download the BusMap application on the application store on the machine.
Step 2. Download is complete, you launch the application, select the language and region Ho Chi Minh City.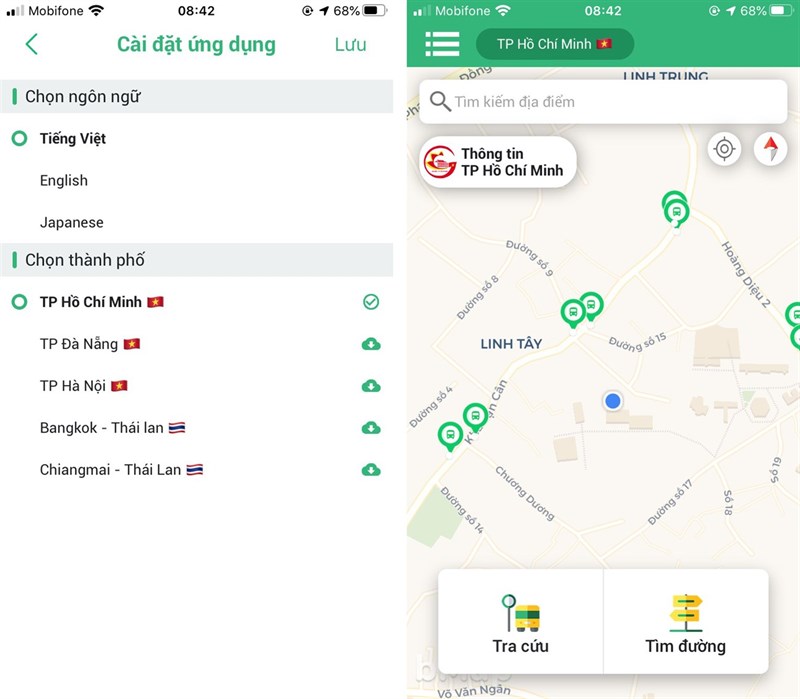 Step 3. You choose the feature Search In the main screen, the Metro 1 line will appear at the top of the list with information about the route. If you click on it, you will see information about the progress of the route updated regularly by BusMap.
Note: If Metro 1 has not been seen, please update the latest bus data. Using the data update feature, there is no need to update the application from the application store.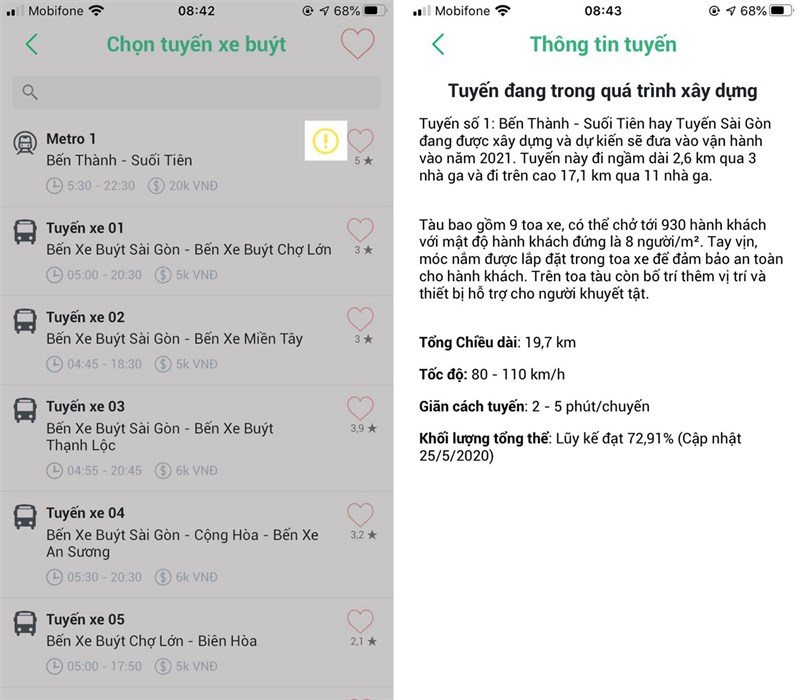 Click on Metro 1 to see a detailed list of stations, bus routes and other information as well as a bus route in BusMap.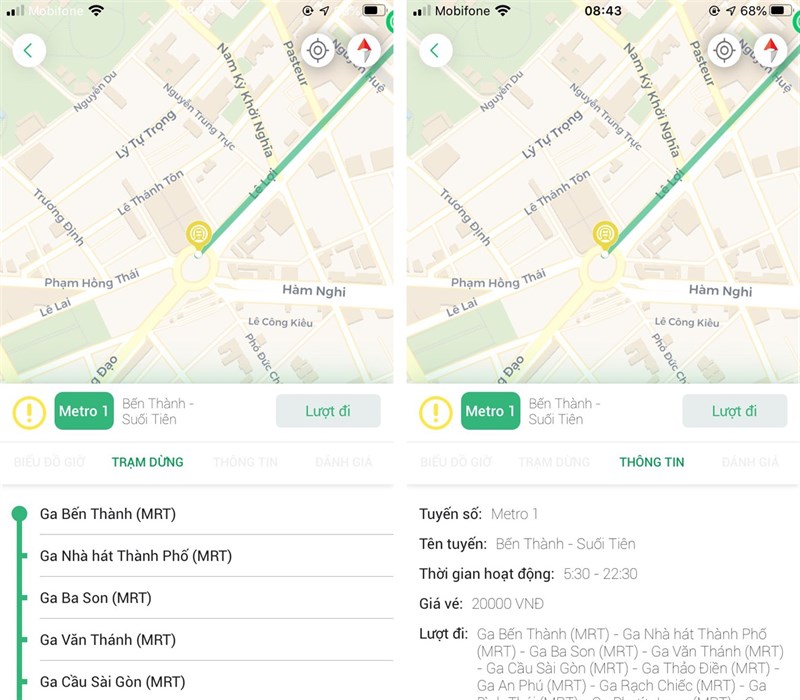 Step 4. Feature Find the way used to find a way to take Metro line 1 with the bus. The default Metro 1 route has not been suggested by BusMap yet, so you need to go to the section Custom when finding the way on and off Skip tour / sightseeing routes.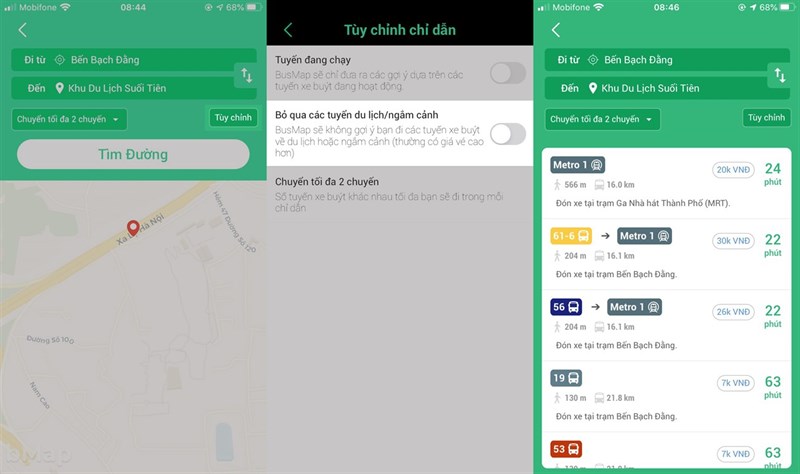 Hopefully, BusMap will have a route of Cat Linh – Ha Dong route for everyone to refer. If you find it useful, click Like and Share your support.