Meeting Rooms – Facebook Rooms is a completely new feature on Facebook, giving you the freedom to chat with participants via video chat. Quite surprising because in the past, if you want to create a room, only Messenger. But now you can do it directly on Facebook. Here, I will guide people to create meeting rooms Facebook Rooms offline.
1. How to create a Facebook Rooms meeting room on your phone
Step 1. Proceed to update your Facebook application to the latest version.
Step 2. Launch the Facebook application, you will see the item Meeting room right at the Message Board. Click on it Create to start setting up the meeting room.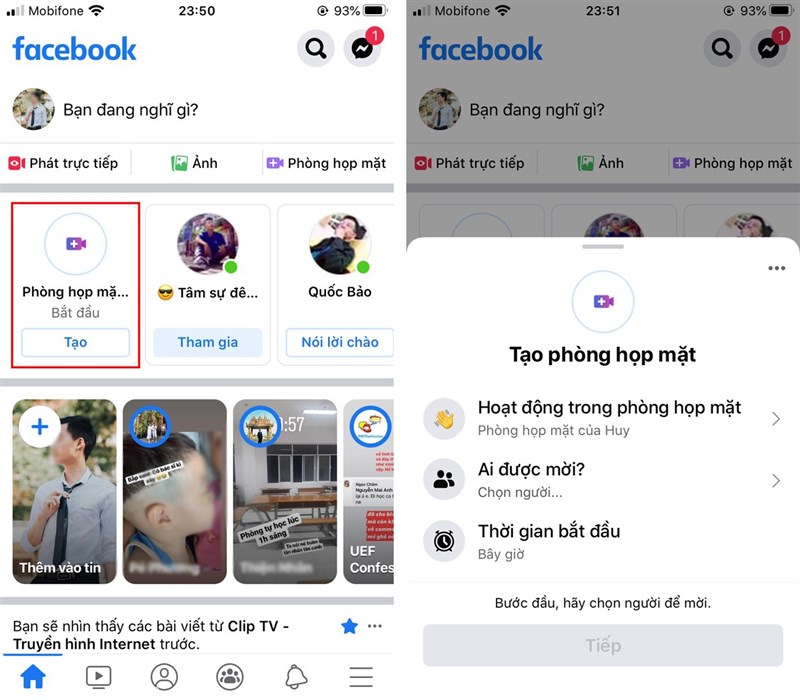 Step 3. The first item allows you to choose Operation of the meeting room, such as Gathering, Watching TV, Graduation Party, … Next up is section Who is invited?, you choose which people are allowed to join the meeting room. Choose Friend if you want only your friends to join. If you want to choose specific people, you choose Specific person.
Step 4. List Invite specific people will appear, you will select the participating members. If anyone wants to be able to attend via the link then click Ignore. Next is Turn on link sharing? pressing Turn on to use if you want anyone can join as long as you have the link.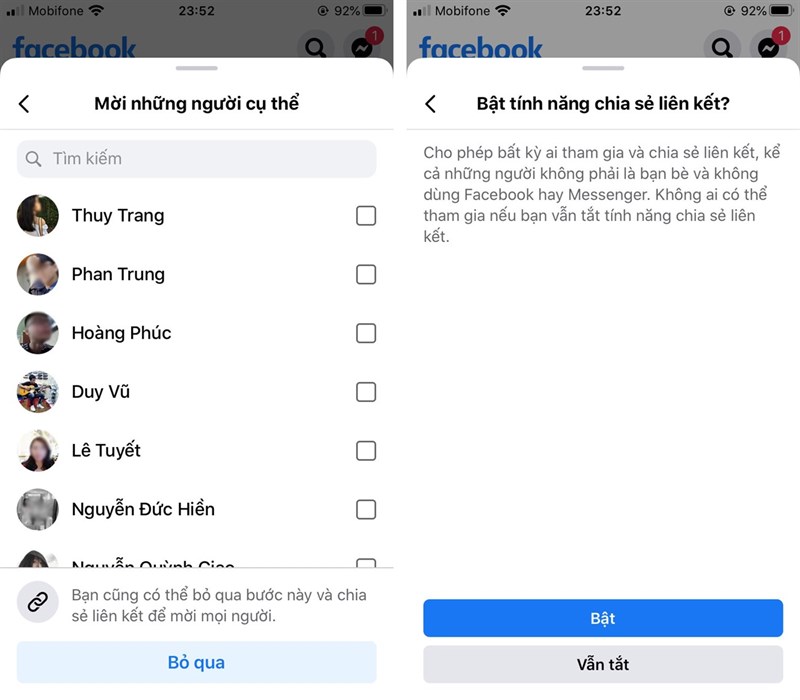 Step 5. Finally, you can choose Time to start for the meeting. Then press Save. In the new interface, you will have the full content of the meeting. You can press Share already write a Facebook post to get more people involved. Finally hit Join the meeting room.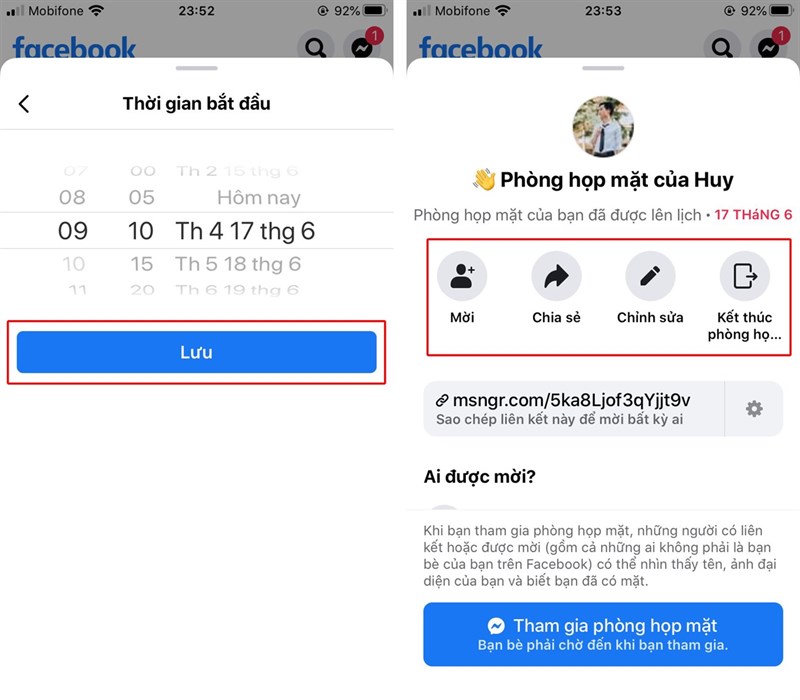 2. How to create a meeting room on Facebook the computer version
Step 1. On News of the Facebook PC, click the button Create a meeting room.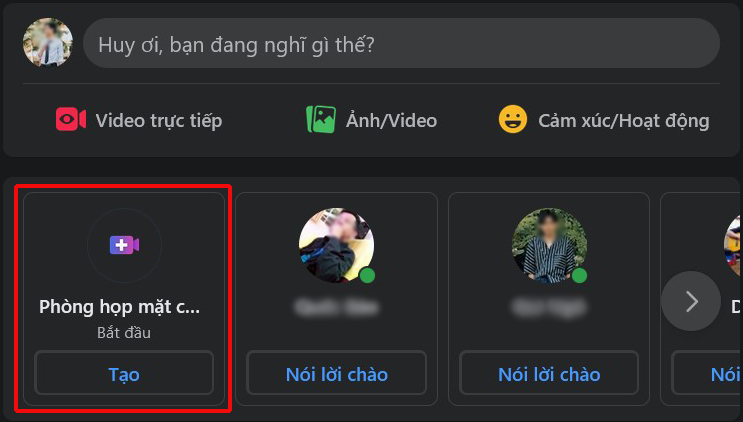 Step 2. The first step you will choose Operation of the meeting room.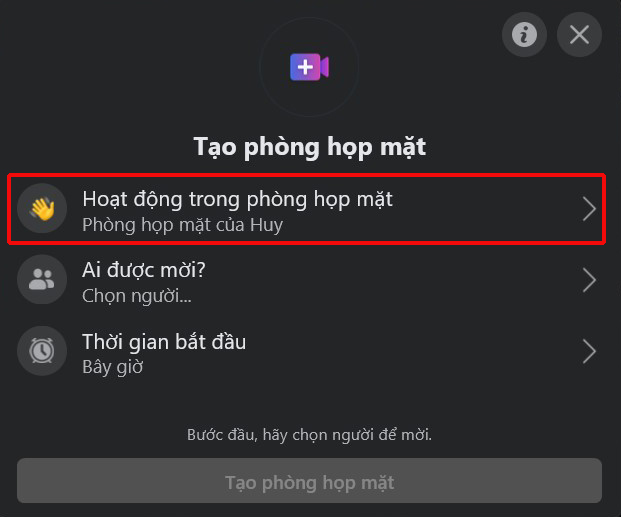 There are many topics for the meeting room for you to choose from: Dance Party, Lunch Meeting, Join offline !, …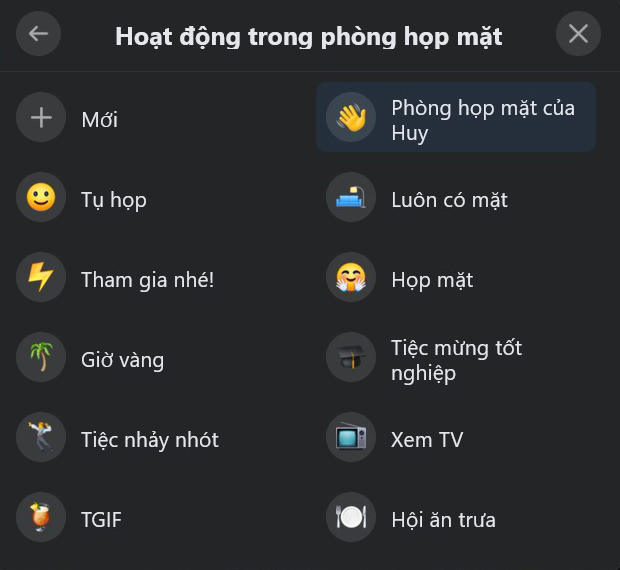 Step 3. Next is the item Who is invited?, you can select all your friends or select specific assignees.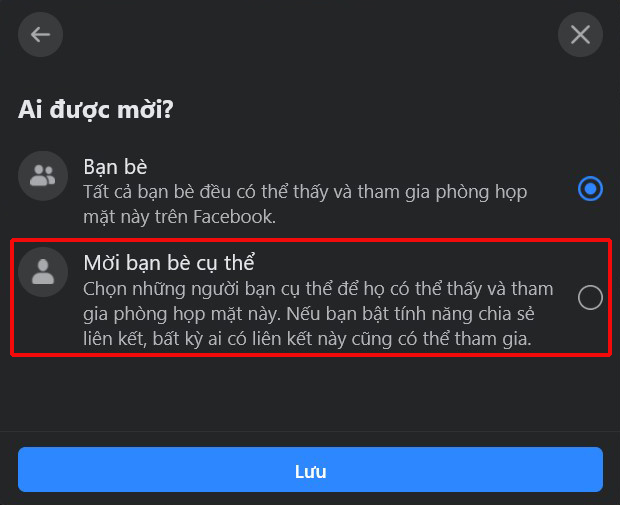 You choose specific friends or create links to share with anyone.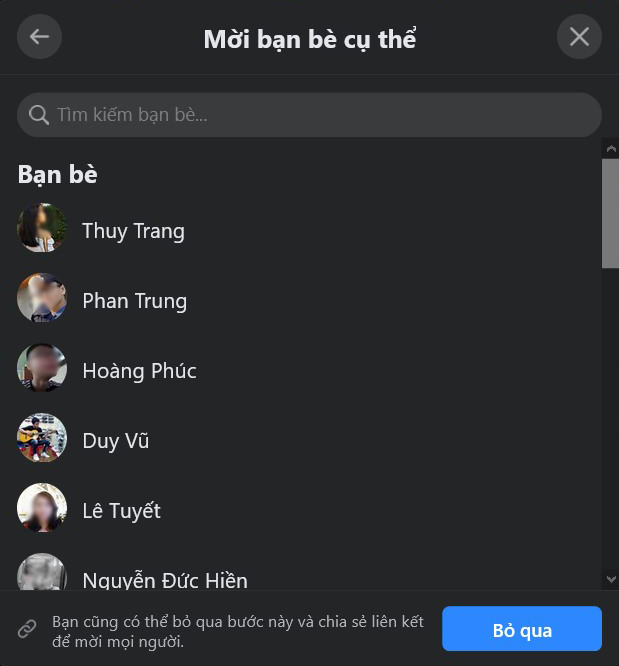 Step 4. As a final step, you set the Start Time for the meeting room.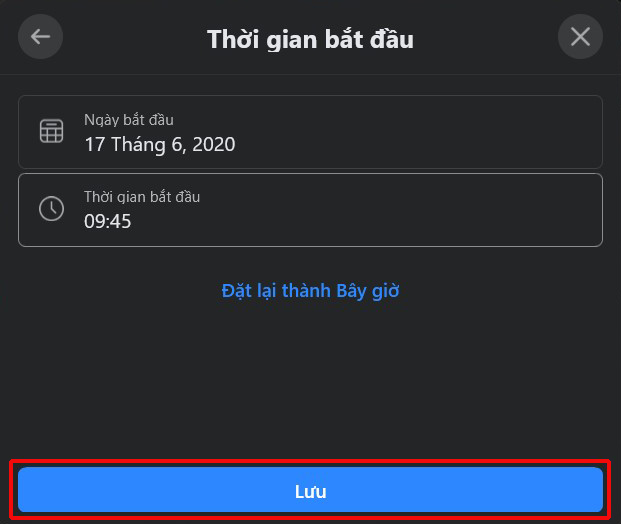 The meeting room will be displayed with detailed information. Here you can change and edit the meeting room. Press Join to start a meeting on Facebook.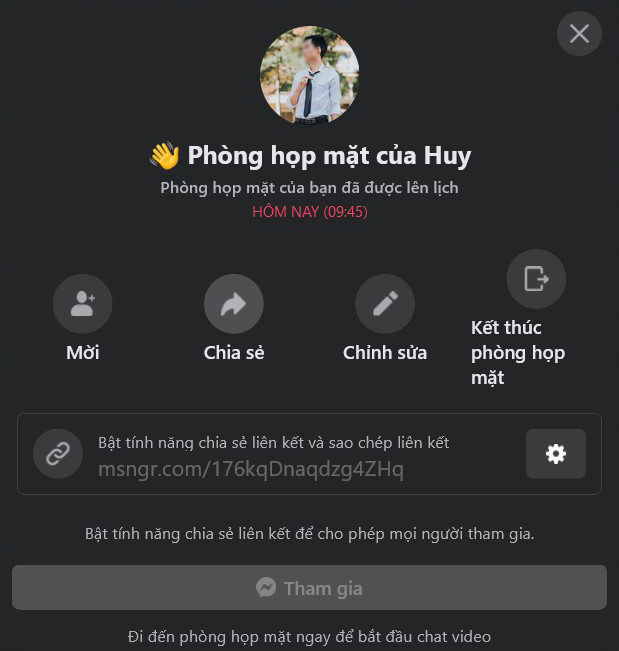 How do you feel about this new Facebook Rooms feature? Leave your comments below. Remember to click Like and Share support yourself.