Technology Panasonic refrigerators has integrated up fridge Its many modern technologies help users during use. In this article, let's take a closer look at Prime Fresh + soft freezing technology above Panasonic refrigerator Please!
The soft freezer compartment of Panasonic refrigerators turns the water crystals in food into tiny ice crystals, making the quality and freshness of foods perfect as they were when purchased.
1. Operation mechanism of Prime Fresh + soft freezing technology
Prime Fresh + soft freezing technology is integrated with 3 technologies:
– Temperature sensor: Make sure the temperature is always -3 degrees Celsius.
– Refrigeration throttle: Keep the airflow stable and keep the temperature evenly distributed throughout the compartment.
– Insulation panels: Prevent cold air from leaking out, affecting other fridge compartments.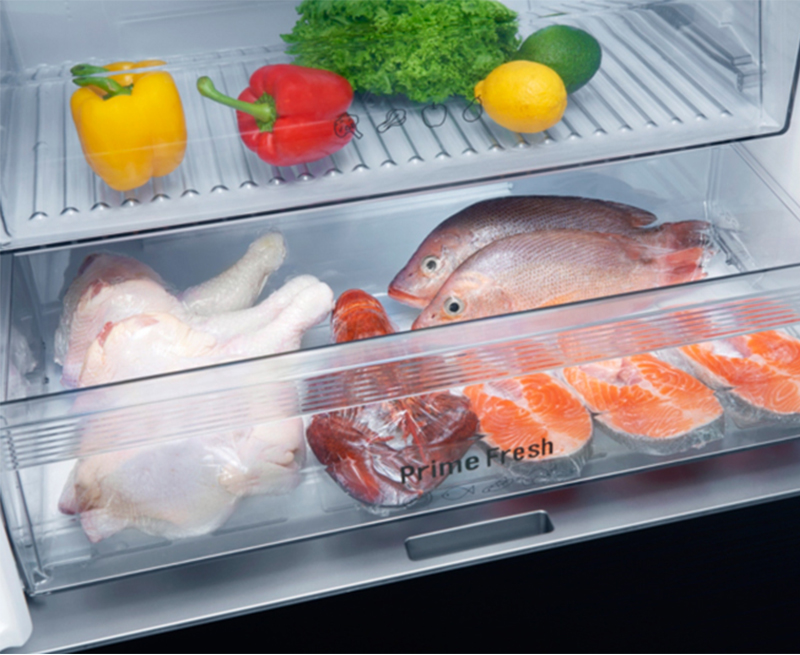 Preserved for up to 7 days
With the freezing speed 4 times faster than normal, you can see it later 30 minutes Food surface has a thin layer of tape and back 2 hours then the surface temperature of the food will reach the level -3 degrees Celsius.
2. Benefits of soft freezing technology on Panasonic refrigerators
– Save processing time, no need to thaw
Fresh foods such as seafood, meat, fish, etc. do not need to wait too long for them to thaw.
By preserving with a soft freezer compartment, the food you can process right away can save you a lot of time.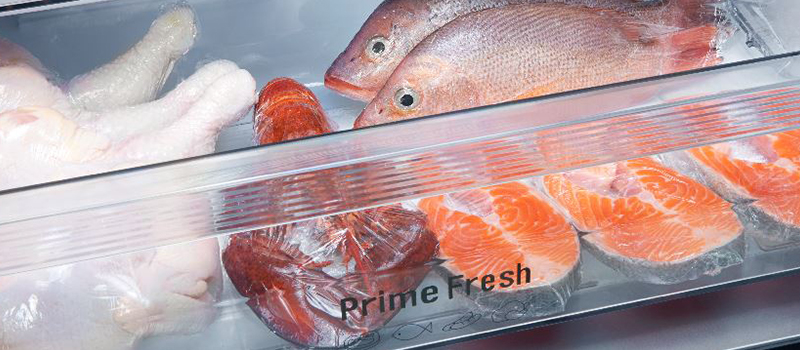 Save defrosting time
– Keep the freshness of raw food
Soft freezing technology reduces oxidation speed of meat and fish up to 20% compared to refrigerators that don't have this technology.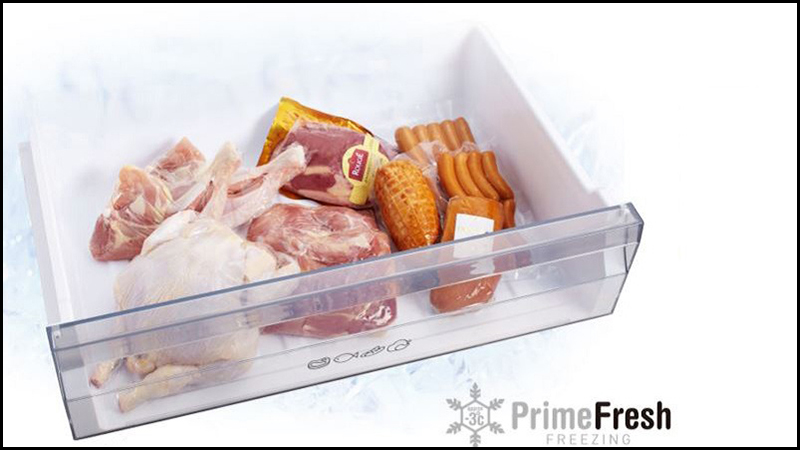 Preserved for up to 7 days
In addition, foods stored in the soft freezer compartment often keep their freshness lasting 7 days.
Superior deodorizing ability to prevent more 70% Odor molecules spread around, avoiding odors clinging to other foods that cause rancidity.
– Retain nutrition and taste food
Prime Fresh + helps foods retain their molecular structure, keeping their freshness and nutrients available.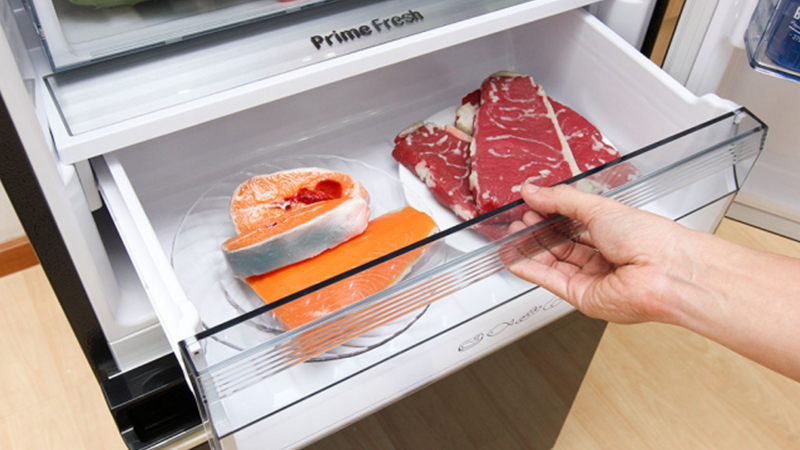 The food molecular structure is preserved
The -3 degree Celsius creates a thin layer of ice to keep the food fresh as it was when it was purchased.
– Food does not contain odors
Soft freezer compartment is designed to be tightly closed and separate from other compartments to prevent food in the freezer compartment from being mixed with the smell of food in other compartments, in addition to preventing odors from other foods adhering to. into the.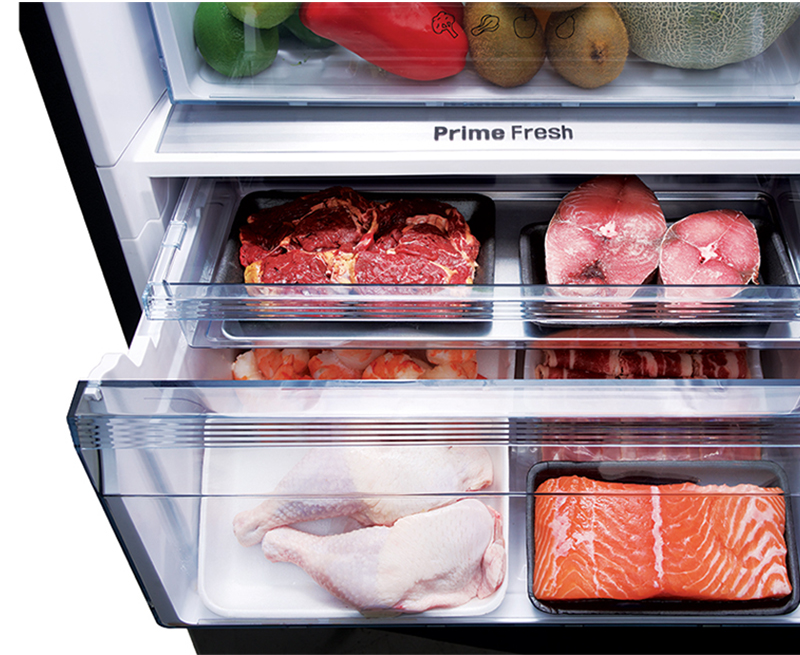 The freezer compartment is separate from the other compartments
– Some Panasonic refrigerators products are equipped with Prime Fresh + technology
Panasonic refrigerators products are equipped with Prime Fresh technology such as: Panasonic Inverter 368 liter refrigerator NR-BX410WKVN, Panasonic Inverter 410 liter NR-BX460WKVN, Panasonic Inverter 322-liter NR-BC360WKVN refrigerator, Panasonic Inverter 322 liter NR-BV360GKVN, Panasonic Inverter 550 liter NR-DZ600GKVN, …
3. Some cautions when using
Here are some notes that you need to know to make the process of using soft freezing technology easier.
– Pre-processing, rinsing and covering with plastic wrap are recommended.
– The effectiveness of the soft freeze feature may be affected by many factors.
– The cold of some other compartments will be affected by the freezer compartment.
Thank you for watching and see you in the following article.