Currently, face recognition is still the trend smartphone, especially iPhone. But the reality is that there are still many samples Android phone equipped with fingerprint sensor and many people still prefer to use this unlocking method. So, between face recognition and fingerprint sensor, which is good?
Face recognition is a future trend, but it is less promoted (except for iPhone).
Face recognition or Face ID is equipped for the first time on iPhone X launched in 2017. This feature uses the technology built into the A11 chip to scan the entire face and store data into the memory of this chip. Then when you unlock using Face ID, the system will compare with the original data saved earlier.
This technology continues to be improved and maintained on the next iPhone generations such as Xr, Xs, Xs Max and set 3 iPhone 11.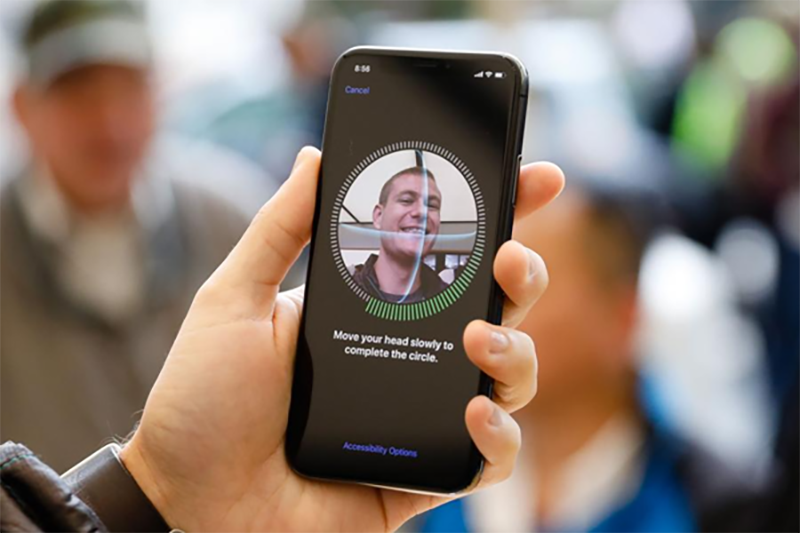 Face recognition on iPhone X using Face ID technology. (Source: Internet)
Previously, the iPhone only used Touch ID, so the appearance of Face ID on the iPhone X is a major improvement. This technology is both modern and supports fast unlocking and extremely security.
Because when unlocking with Face ID, iPhone forces users to open their eyes and look at the device to unlock it. Therefore, it can be said that Face ID has a very high level of security and users can be assured that strangers can not unlock while they are sleeping.
The move to equip Face ID on iPhone X has caused Android manufacturers to offer tricks to unlock faces. At the time, they were promoting the facial recognition features on their smartphones.
In fact, the face unlock feature has been on Android for a long time but few paid attention to it.
Face ID will scan data for your entire face. (Source: Internet)
However, the iPhone's Face ID retrieves your face data with hardware. The sensor system and front camera will 3D scan your entire face, so the security is absolute. Other people can't use existing photos to unlock your iPhone.
For face unlock on Android, the device only supports 2D face scanning with software only. If you have ever used these two features, you will notice that the face scanning process on iPhone will be more complicated and detailed, requiring many different angles. When registering a face on an Android smartphone, it is faster, requiring you to keep a corner of your face, even if you turn your face to the other side and the device asks you to do it again immediately. There are some devices that require rotation but are not as secure as the iPhone.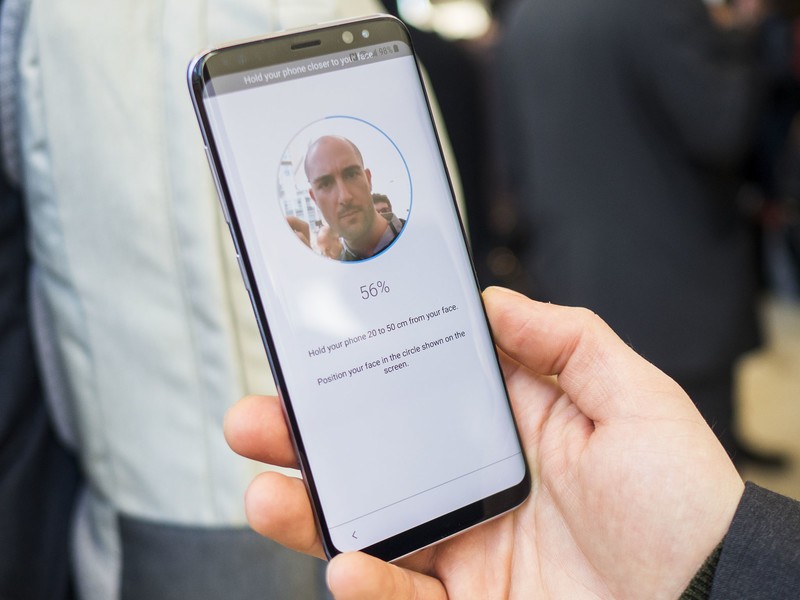 Face recognition on Android works more simply. (Source: Internet)
The speed of face unlock on an iPhone or Android smartphone is very fast, generally a nine eleven. Some Android phones can even be unlocked when you accidentally swipe across the screen. So quickness is what face recognition technology does.
The iPhone's Face ID is encrypted from hardware, so you can unlock it in any light. As for Android, there is an exposure compensation function, which enables the device to open very fast in the dark.
Because it's encrypted from a hardware level, the iPhone's Face ID can learn face data every day. Therefore, when wearing a mask can still perform unlocking by Face ID. There are also some How to unlock using Face ID when wearing a mask.
Also unlocking faces on Android useless when wearing a mask, even smartphones Samsung Also ask if you wear glasses when registering faces.
Sensing system and camera on iPhone allow access to data of user face by hardware. (Source: Internet)
What I don't like about using face unlock is that the device keeps on recognizing. When the phone is on the table, you accidentally put your face in the identification area so the device unlocks the screen even though you have no intention of unlocking. If not, then the screen keeps flashing and the error cannot be recognized, it is really troublesome.
But really, the Face ID facial recognition system on iPhones is modern and secure as well as highly effective. So this technology will be maintained by Apple in the next iPhone generations. Because if 3D face recognition is difficult to hack.
On the Android side, manufacturers are no longer focusing on face unlocking anymore, because this feature is available in Android so I think they will just take advantage of them and will not develop more. What Android smartphone companies are still interested in is the fingerprint sensor, from physical sensors to fingerprint sensors under the screen.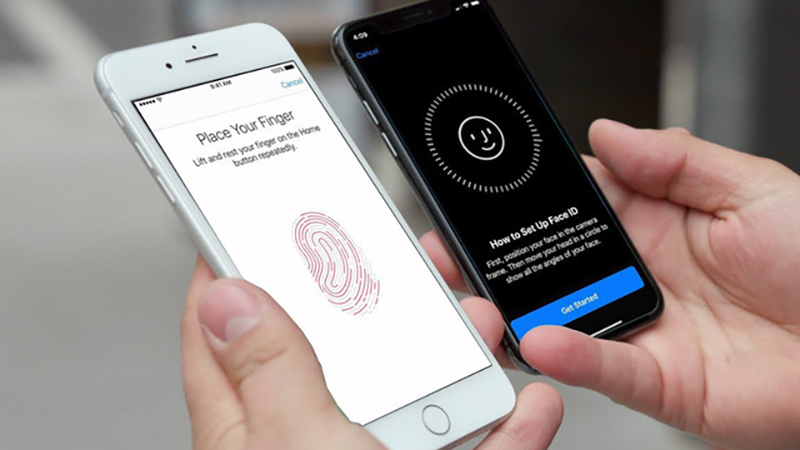 Face recognition is really only developed on the iPhone, most users still prefer the fingerprint sensor. (Source: Internet)
Fingerprint sensor still gains position in the hearts of users
Touch ID, also known as the fingerprint sensor, was first equipped with Apple iPhone 5S. Touch ID is integrated into the iPhone's Home button, iPad. This home button and Touch ID is made of sapphire material that can resist scratches. Thus, the surface of Touch ID is more durable, recognizing the user's fingerprints.
Touch ID technology is maintained until iPhone 8 Plus (launched in 2017), users no longer see Touch ID appear on any iPhone after that. However, Touch ID is still maintained on 2019 iPad models.
The arrival of Touch ID fingerprint sensor is a device that helps users unlock iPhone and confirm application downloads faster instead of entering the password as before. Moreover, each person will have a unique fingerprint, no one coincides with anyone so the risk of password hack is almost zero.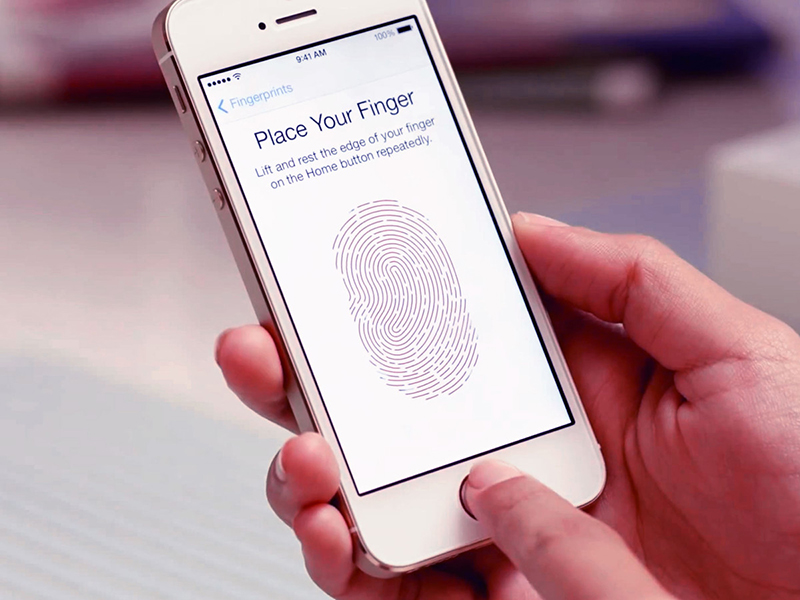 Touch ID first appeared on iPhone 5S. (Source: Internet)
With the opening shot on the iPhone 5S, Android manufacturers also develop fingerprint sensors on their smartphone models.
The fingerprint sensor on Android smartphones flourished from 2015 to 2016 with many different ways to place the fingerprint sensor on the back (Xiaomi, OPPO, Huawei, …) or side by side (Sony). The type of fingerprint sensor is a one-touch fingerprint form for very fast response speed is not inferior to the Touch ID of the iPhone.
Besides being used to unlock the phone, the fingerprint sensor supports application locking or unlocking bank account applications, electronic payment applications.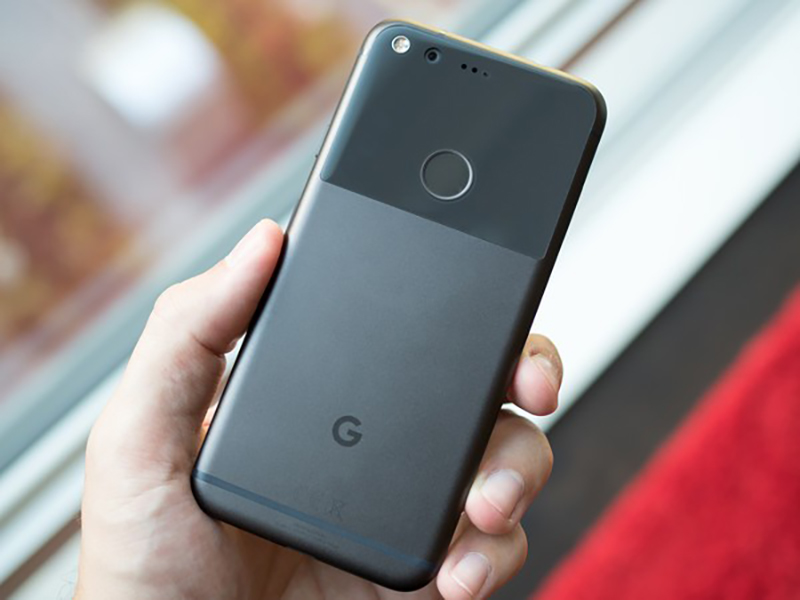 All current Android phones have a fingerprint sensor. (Source: Internet)
Admittedly, Face ID is a trend, but many people still prefer to use Touch ID. Fingerprint sensor is always placed in the most convenient position, when holding the phone up, users can easily place their hands on the sensor to unlock it without having to angle the face.
Not to mention, the fingerprint sensor supports users to use in all lighting conditions. In the dark night, you grab your hand to pick up the phone, according to the inertia you will easily identify the fingerprint sensor and unlock the device quickly. Although Face ID still supports unlocking in low light conditions, in this case, Touch ID is still easier to use.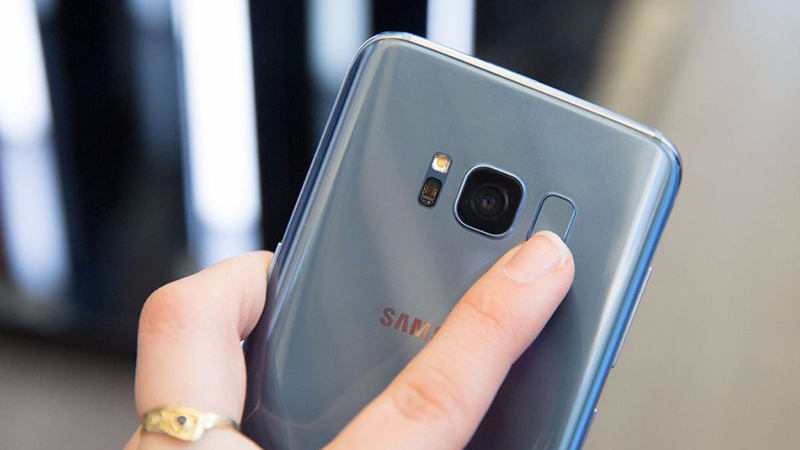 Fingerprint sensors are always located in an easy-to-use place. (Source: Internet)
This year, Apple also took action to favor the fingerprint sensor at launch iPhone SE 2020 with old design but support Touch ID. This move makes many users feel excited. Despite criticizing the old design, Touch ID is one of the things that users praise.
This is enough to show that the position of the fingerprint sensor has not yet been replaced.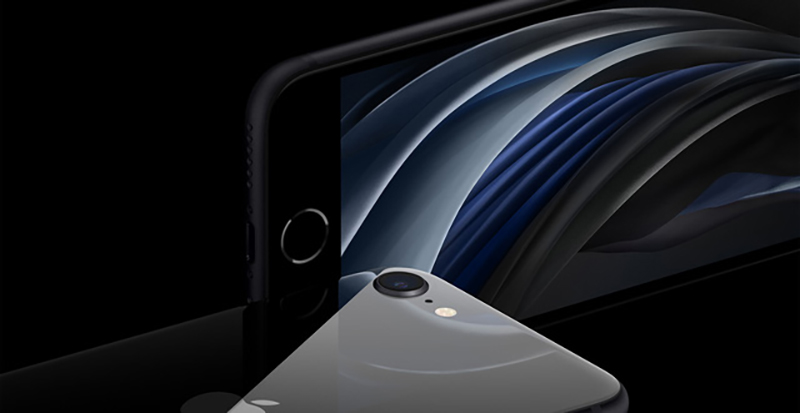 Apple revived iPhone SE with Touch ID. (Source: Internet)
Currently, the fingerprint sensor is evolving to a new level – an under-display fingerprint sensor. Although this sensor technology has a fast opening speed, you can not use functions such as application lock or bank payment by fingerprint.
So far, many Android smartphones are still equipped with physical fingerprint sensors because of their fast-running mechanism and cheap manufacturing costs. For me things that belong to hardware will have better quality, so I prefer physical fingerprint sensor.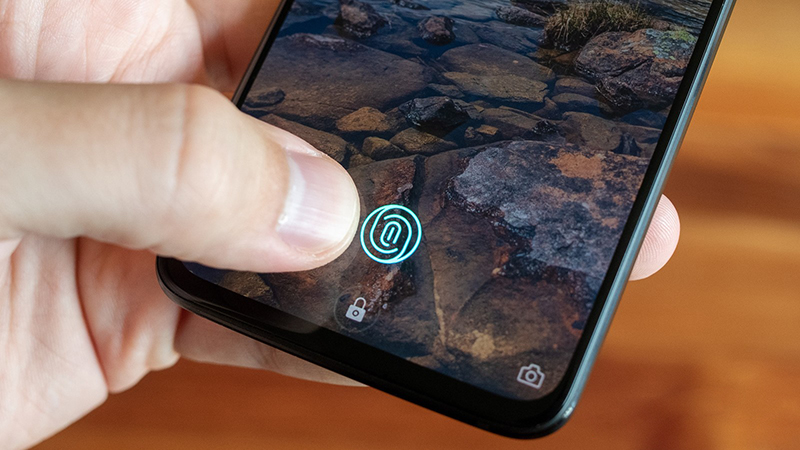 Fingerprint sensor is developed into the screen. (Source: Internet)
Physical fingerprint sensor in general and Apple's Touch ID in particular are supported to repair when there is a problem. Many places are guaranteed to repair the fingerprint sensor when not responding. Repair costs are not too expensive.
However, physical fingerprint sensor still has a weakness. When the user sweats a sweat or moisture sensor area, the sensor will not work.
Summary Face Recognition Vs Fingerprint sensor
In general, the fingerprint sensor is still dominant. All Android smartphones have a fingerprint sensor with 2D face unlocking, but users (including me) still only care about fingerprint sensors. Using habits for years, I find the fingerprint sensor is still the most convenient. Although the face recognition feature has a high level of security, the fingerprint sensor in addition to the unlocking function also helps to perform more functions. Therefore, to choose, I still choose the phone with fingerprint sensor.
But I will be interested in phones with a fingerprint sensor under the screen or on the side (also the power button). I don't like the fingerprint sensor on the back very much, because I prefer the smooth back rather than being punched to cram the sensor.
And if there is any smartphone that is equipped with the same Face ID system of Apple, has a fingerprint sensor under the screen, the absolute security, right? Do you wait for such a device? Between face recognition and fingerprint sensor, which one do you choose? Leave your comments below.