Nokia 5.3 Equipped with mid-range configuration for stable performance in a fairly nice design. How to perfect your device Nokia Not flashy, not sparkling but still pop up individuality between the series smartphone. Experiencing yourself and Nokia 5.3 review come on.
Nokia 5.3 owns a unique design, exquisite round camera cluster
When Nokia returned in 2017, I bought a Nokia 5. And now after 3 years, I will experience the 3rd generation of this Nokia series. In my opinion, Nokia 5.3 retains the design characteristics of the previous Nokia 5 series, the back is curved in a quite thin body but still feels comfortable to hold.
You can see quickly on the back of the Nokia 5.3 made from rough plastic, leaving sweat and fingerprints but easy to clean. The device has a strong black and strong black. Currently, most Android smartphone all have backs that show a vivid gradient, but over the years Nokia has kept it that simple. This is what makes me really like Nokia, simple but luxurious.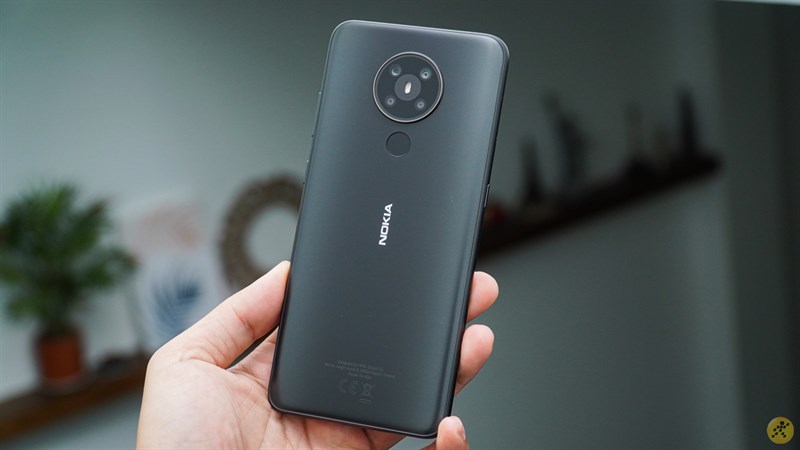 Nokia 5.3 owns a sleek but luxurious design.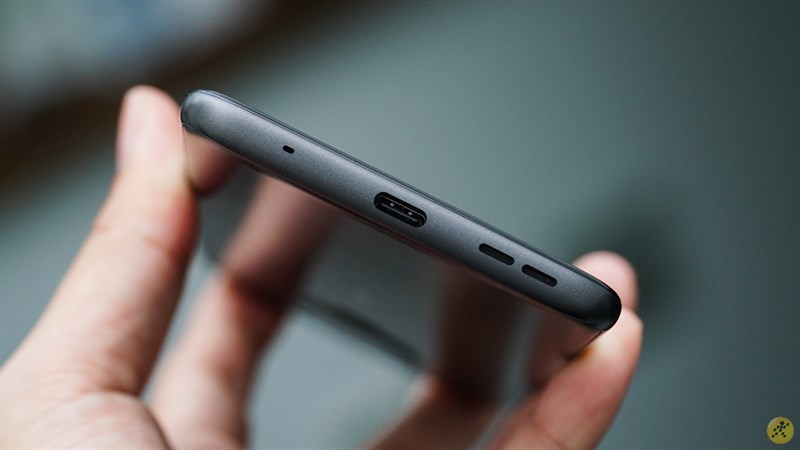 Nokia 5.3 is equipped with a USB-C charging port.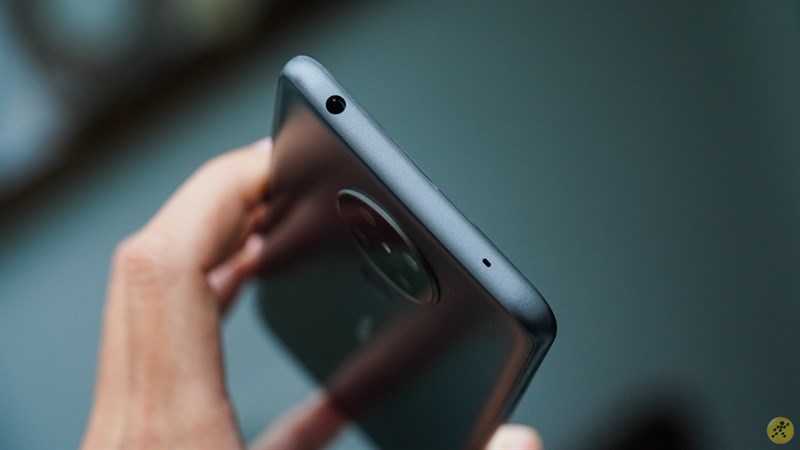 The 3.5mm headphone jack is located at the top of the device for better grip when plugging in headphones and gaming.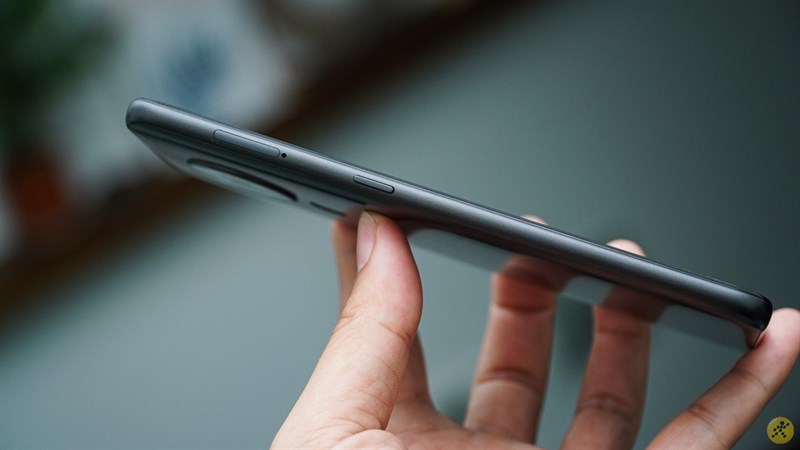 On the left side of Nokia 5.3 is a button called Google Virtual Assistant.
Nokia 5.3 owns a circular camera cluster in the middle of the machine with 4 lenses arranged symmetrically in an X-shape. Using the space in the middle, Nokia inserted a LED flash. This camera cluster is convex but not very convex.
Below the camera is a fingerprint sensor that is not too deep. The response speed was not too fast, when touched, about half a second after the screen opened to light up.
The Nokia logo is placed vertically in the middle of the device – characteristic of Nokia's years.
I still remember when Nokia 5 launched, the device was commented as "a smartphone with no redundant details". For me, Nokia 5.3 retains that spirit, every button on the device has a use. Even if the bottom of the device is a bit thick, Nokia can also insert the brand logo into it for less monotonous. Every Nokia smartphone has a logo on the front.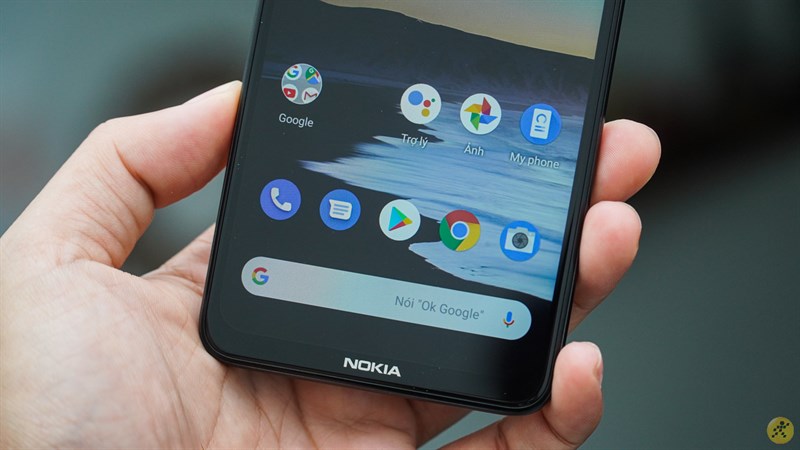 The bottom edge is quite thick but printed with Nokia logo to reduce the monotonous part.
On the front, the Nokia 5.3 is equipped with a 6.55-inch waterdrop style screen, HD + resolution (1,600 x 720 pixels) for a pixel density of 267 ppi. Although the screen resolution is not high, Nokia 5.3 still gives good visibility. Nokia 5.3 panel used IPS LCD for quite high brightness, good display outdoors but quite faded colors.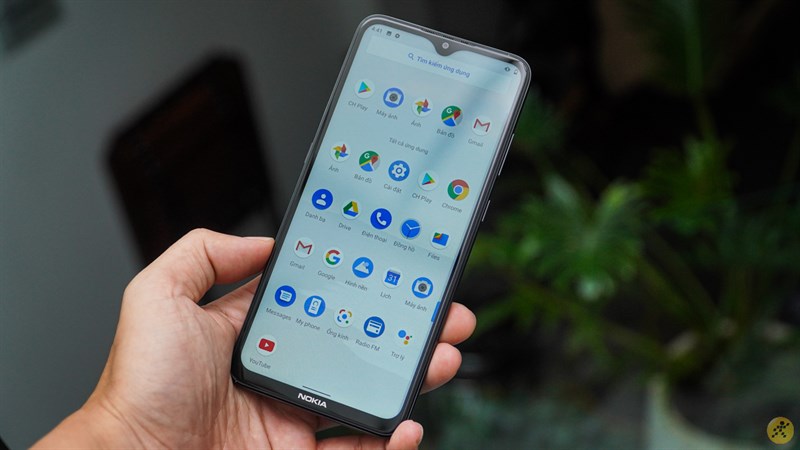 The Nokia 5.3 screen has a low resolution.
When playing games or watching videos, the images displayed though not too sharp but not too much grainy. When I raised the brightness to the maximum level, I could still see the pixels on the screen but this phenomenon did not bother me much.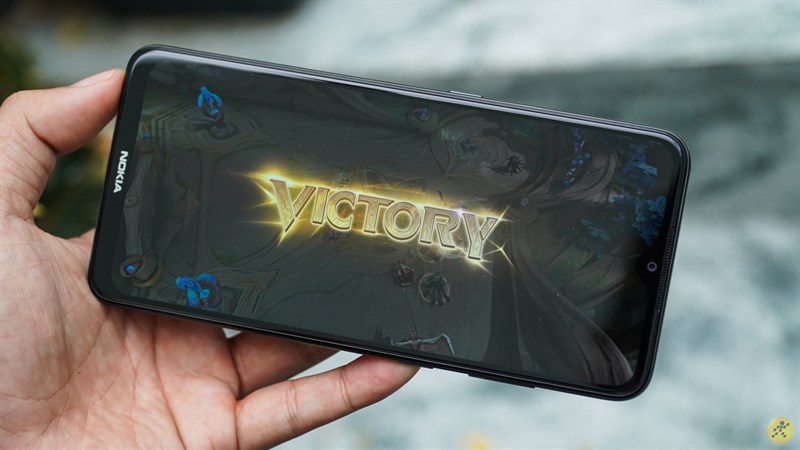 But the Nokia 5.3 screen gives good display when playing games or watching movies.
Nokia 5.3 plays popular games in high graphics
Nokia 5.3 is equipped with a fairly stable configuration, including:
CPU: 8-core Snapdragon 665 chip
RAM memory: 3 GB.
Internal memory: 64 GB.
Operating system: Original Android 10 (included in Google's Android One program)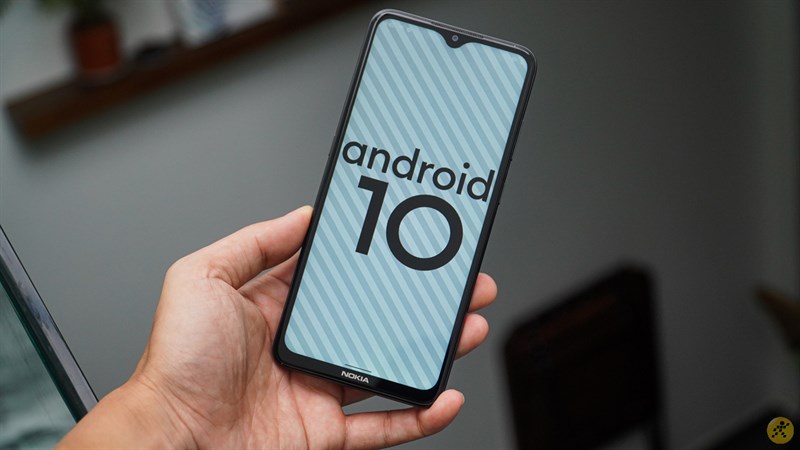 Nokia 5.3 runs stock Android without customization.
This configuration gives Nokia 5.3 relative performance points:
Geekbench 5: Single-core reached 312 points, multi-core reached 1,417 points.
PCMark: 6,837 points.
3D Mark: 1,150 points 2D, 1,141 points 3D.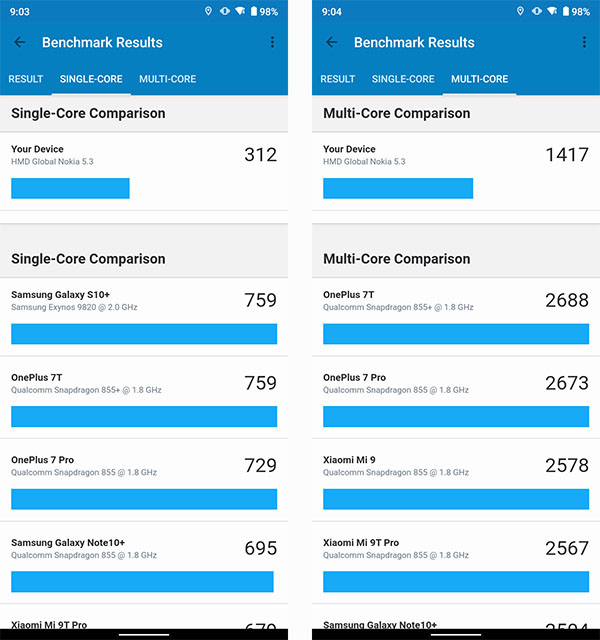 Nokia 5.3 performance score measured by Geekbench 5.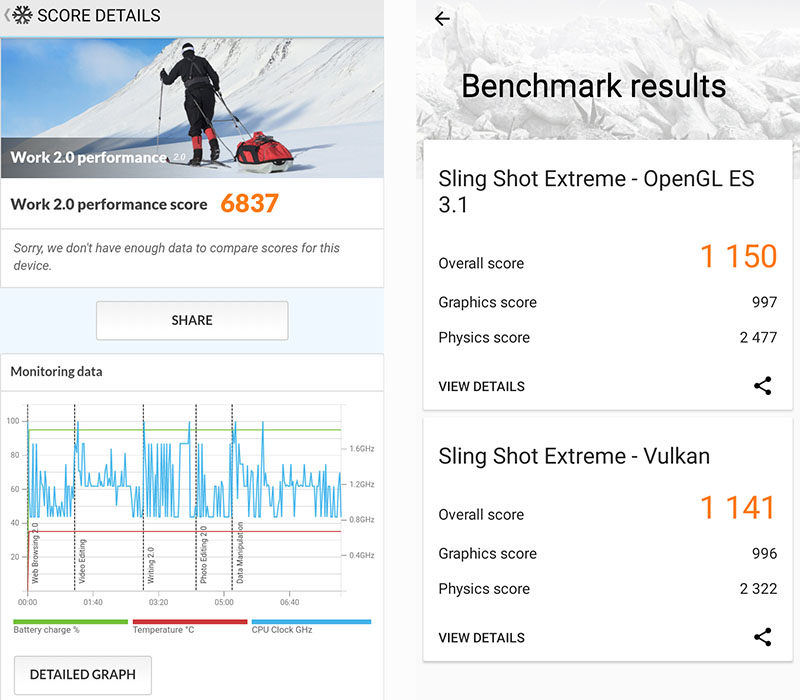 Nokia 5.3 performance score measured by PCMark and 3D Mark.
Running stock Android helps Nokia 5.3 to have a stable normal user experience. Accordingly, the device gives the application open time and stabilizes the range of 2 seconds (Facebook, Messenger, Chrome). The loading speed of games like Lien Quan, PUBG Mobile and Call of Duty Mobile is not too slow.
In the experience of playing Lien Lien Mobile, the first time I entered the game, I set the maximum graphics level and turned on the high frame (Nokia 5.3 allowed to play High graphics), the machine gave a quite good playing experience. I can finish the game without any jerk or frame. However, FPS fluctuates up and down, sometimes down to 30 FPS.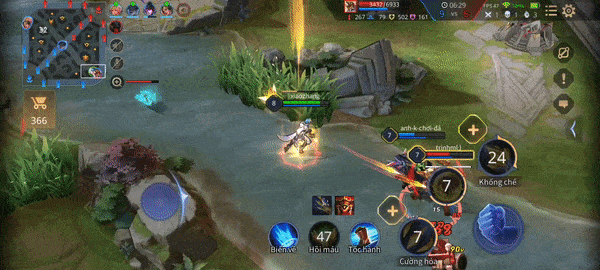 A brake-free FPS phase when first playing League in high frame on Nokia 5.3.
Therefore, in the next game, I turned off the high FPS mode. As a result, Nokia 5.3 for a more stable experience, the frame is no longer slipped. At this point I was a little disappointed because the performance of Nokia 5.3 is not as expected. But after a few hours, I went into the game to play again with high graphics and frames. Surprisingly this time Nokia 5.3 performed better when stabilizing the frame at 59 – 60 FPS and without slipping FPS without braking at all. A few days later, Nokia 5.3 still gave smooth play experience Lien Lien.
Playing Union at 30 FPS, Nokia 5.3 is more stable.
For the Call of Duty Mobile game, Nokia 5.3 allows graphics and frame rates to be Very high (this is also the maximum graphics of the game). Continuing, the Nokia 5.3 for smooth and smooth playing experience, I did not record the jerky phase, frame or control did not eat at all. I played 2 games, in the first game when the game was about 1-2 minutes, the machine showed signs of heat in the camera.
Nokia 5.3 provides stable ability to play Call of Duty Mobile.
The Nokia 5.3 camera did not capture as expected
Nokia 5.3 is equipped with a set of 4 cameras including:
13 MP main camera with aperture F / 1.8.
Ultra-wide 5 MP camera.
2 MP depth sensor.
2 MP macro camera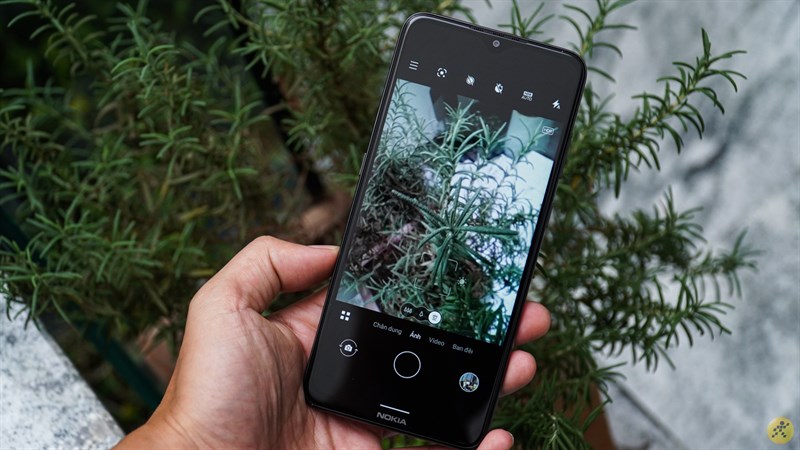 Nokia 5.3 is supported with many different shooting modes.
First Nokia 5 has only 1 rear camera but I like the quality of the camera. However, the Nokia 5.3 camera disappointed me.
Photo taken in a well-lit environment for low brightness, it seems that the machine's algorithm set a fast shutter speed so the amount of light collected is not high. Image color is also pale and dark, but not very bright. It also catches focus not fast, shutter speed is also slow and touch operation is also relatively difficult to focus. In return for high detail images, when zooming on the phone can zoom very far.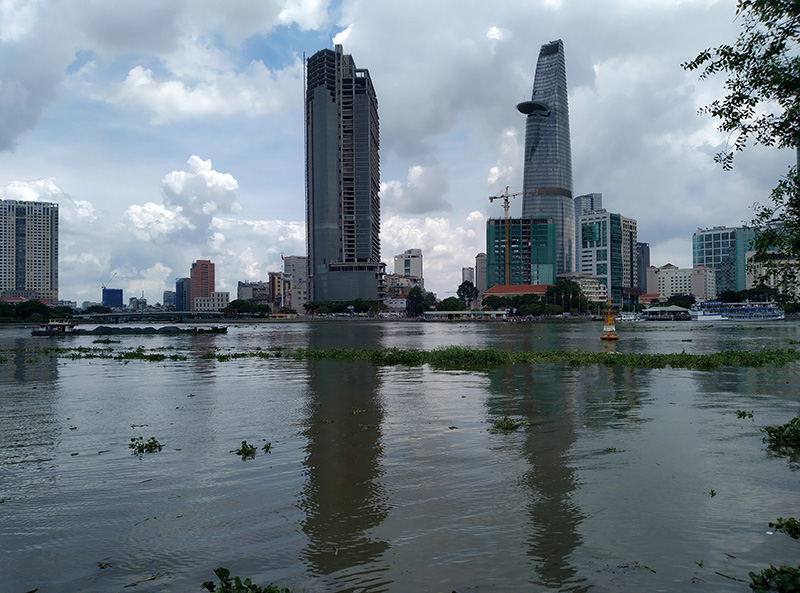 This image is bright, but the colors are quite pale and brightness is low.
Slightly changing the shooting angle gives a more satisfactory result, the sky is more blue.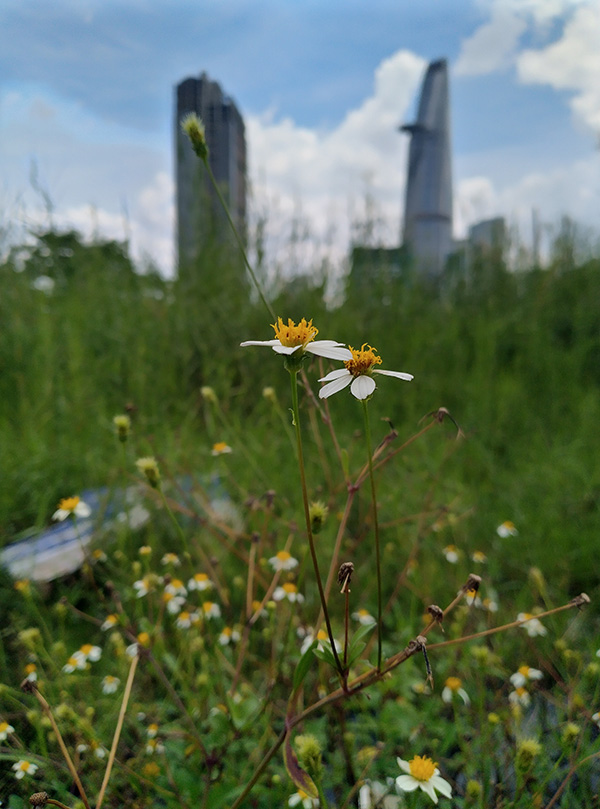 This image color is acceptable, but not very bright.
Macro camera on Nokia 5.3 for image quality is not too good. The camera captures the subject is not very standard so the image is easy to shake, blur. You should be a bit patient when taking macro photos on Nokia 5.3.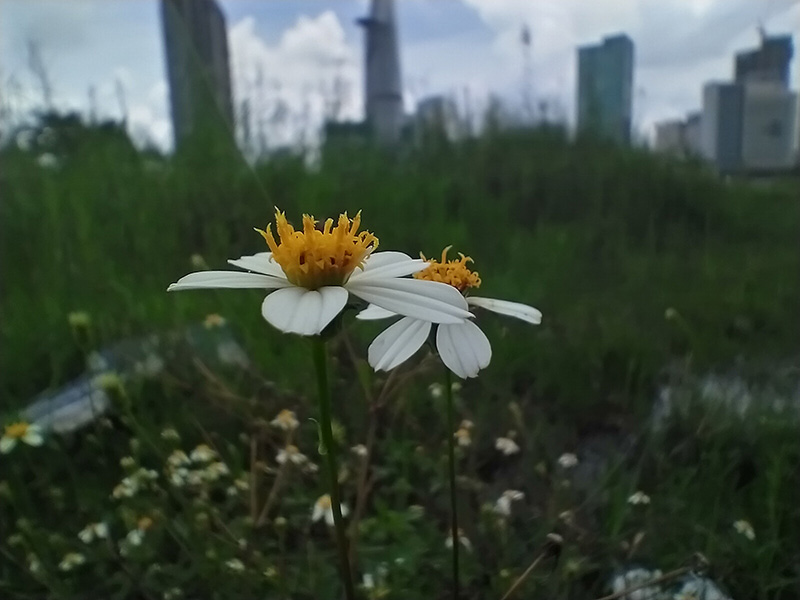 You can still see the subject, but the metering is not very efficient.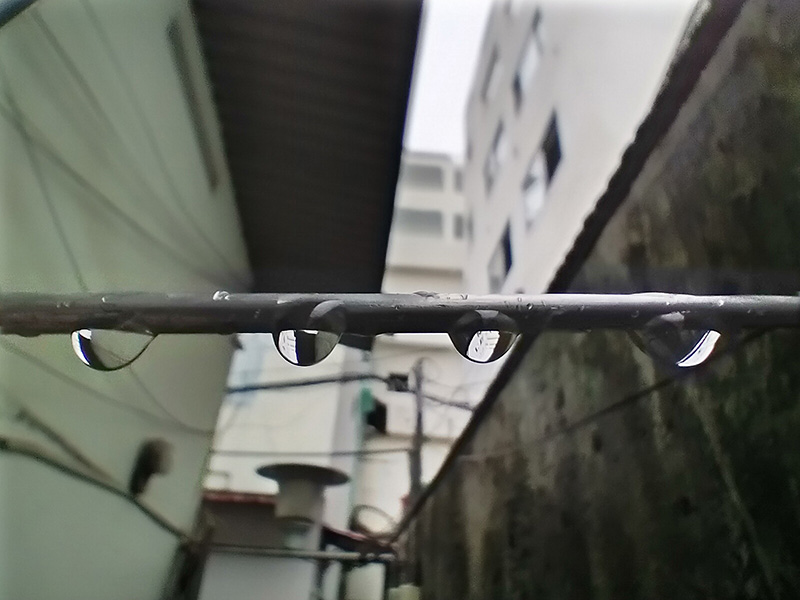 However, this image is quite surprising because the quality is quite good when photographing water droplets (actually I had a hard time taking this picture).
Nokia 5.3's wide-angle image is not too angled, but the detail is not as high as the one from the main camera.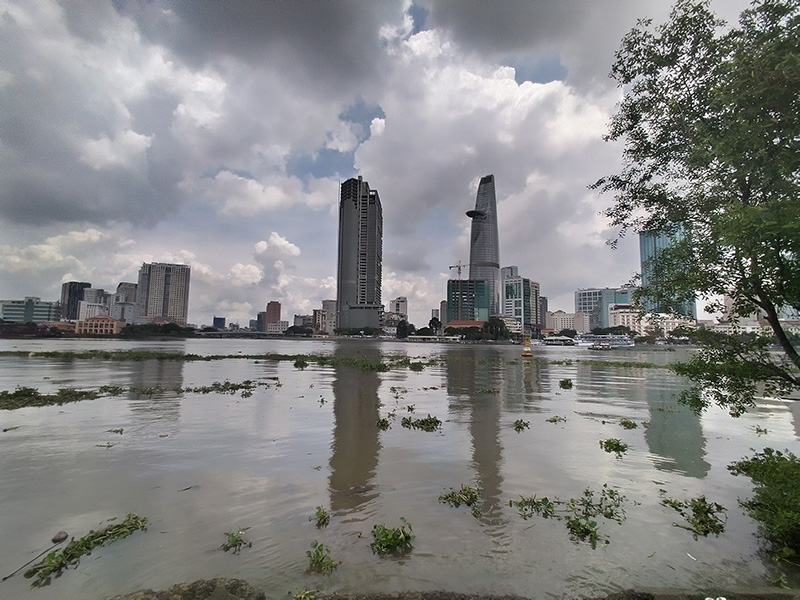 Wide-angle photos on Nokia 5.3.
The mode to delete fonts is the mode I think the best shooting (especially when photographing people) on Nokia 5.3. Light enough, contrast is not pushed too high, the level of natural beauty and effective font removal.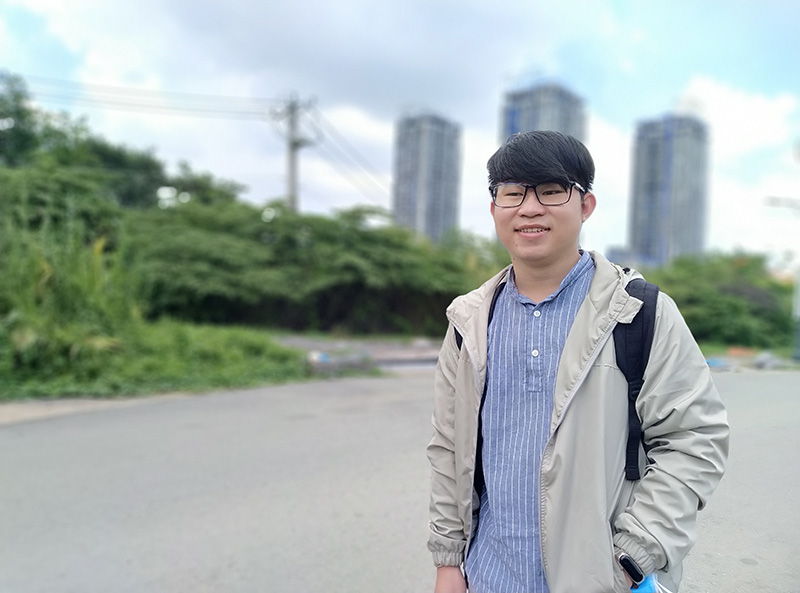 Portrait photo on Nokia 5.3.
Selfie camera for a moderate level of beauty, facial skin is not too much but still expressed quite naturally.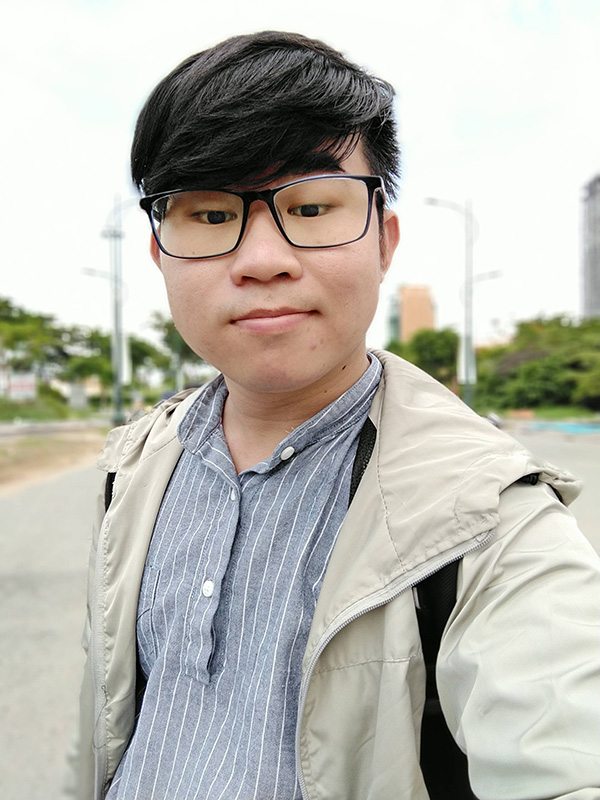 This picture I took using that mode of font removal. The quality is too good.
Nokia 5.3 battery life is sufficient, but the charge is … quite long
Nokia 5.3 is equipped with a 4,000 mAh battery. Traditionally, Nokia's battery is very buffalo, I think Nokia 5.3 will bring better battery life. Especially when the device is running Android root, there is no application running in the background, the battery life must be greatly improved. However, Nokia 5.3 only offers a usage time of 6 hours 45 minutes (if it is more than 7 hours, it is great) according to my test in the following conditions:
Experience 4 rotation tasks: Battle of the Army (max setting), watch YouTube, surf Facebook and use the browser (Chrome).
Each task takes 1 hour.
100% backlight.
Plug in wired headphones throughout.
Do not turn on battery saving mode or adaptive screen.
Turn on high performance mode.
Open WiFi and notifications from social networks.
Do not turn on GPS, Bluetooth and NFC.
Measured from 100% to 0%.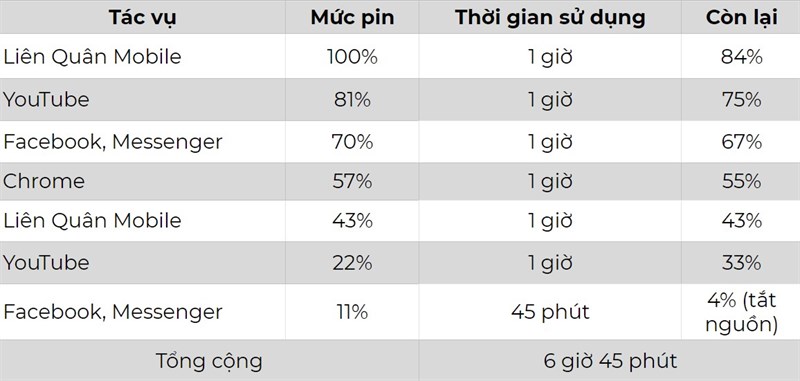 Statistics table of Nokia battery life 5.3.
However, in my opinion, the battery life is also good enough, 4,000 mAh which is nearly equal to 4,500 mAh smartphones. But Nokia 5.3 for really long charging speed, only 4,000 mAh only charge more than 2 hours (because the machine is only equipped with 10W charger).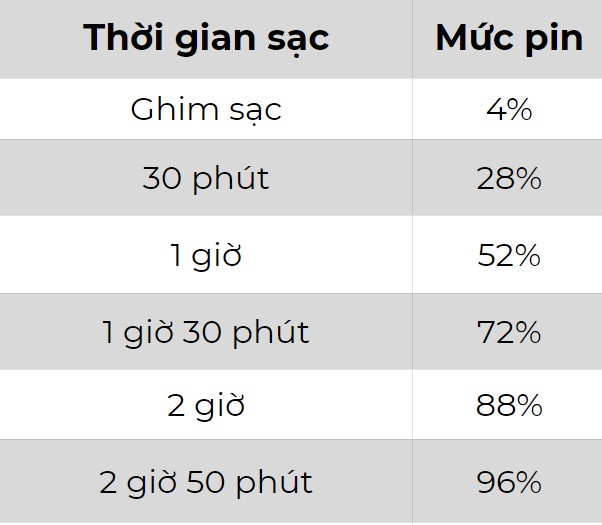 Statistics of Nokia 5.3 charging speed
Summary
Nokia 5.3 is a smartphone worth experiencing in the price range. I am in the position of an early Nokia 5 user returning to the latest Nokia 5 to feel the improvement in many points of Nokia. Especially improved in performance, battery life and new design.
However, the screen is something that the Nokia 5 series does not have any improvement over the past three generations. Camera is the second point that Nokia 5.3 does not do very well the task.
However, Nokia 5.3 is part of Google's Android One program, so it will receive the fastest new updates. The company is also committed to supporting software updates in the next 2 years, so if you buy Nokia 5.3, you will not be afraid of being dark.