Delete or recover messages Zalo Very useful in cases where you send the wrong message or don't want to send it anymore. However, many people still wonder whether the message is deleted and retrieved, can the recipient read it? The following article will answer this question.
This article is based on the latest version of Zalo (May 14, 2020) intended for Android (20.04.02) and iOS (20.04.01). The information in the article may change if Zalo updates or / and new policies.
1. Delete messages on Zalo the recipient knows or read?
It can be said in a simple way, when you delete messages on Zalo, only delete on your device only. The message still appears on the recipient's computer, they can still be read even when you press delete.
Only messages can be deleted on your device
2. Recover messages Zalo does the recipient know or read?
Retracting messages has a higher security effect than deleting messages, when you recall, the recipient will still know because the interface will display has been revoked.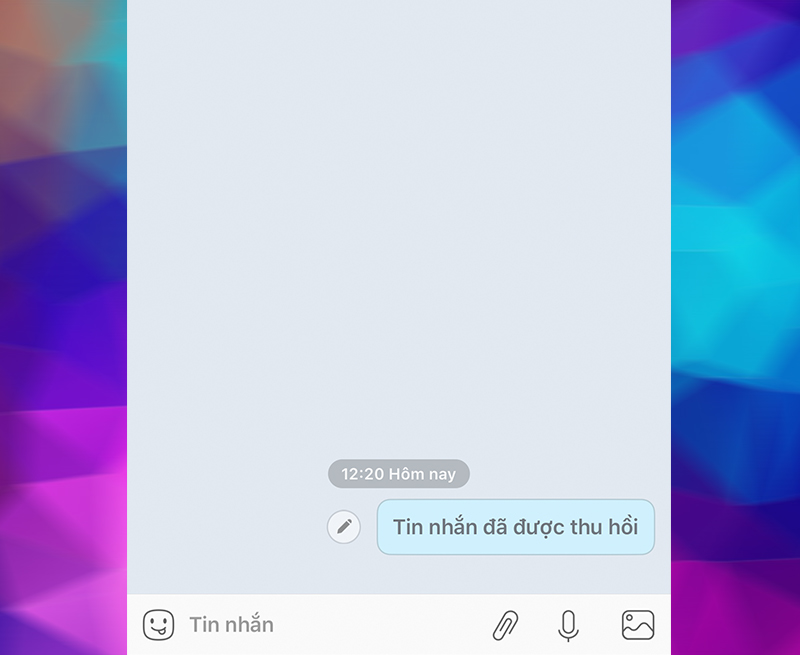 Notify when the message is revoked
However, whether the recipient can read the message or not depends on the following cases:
– Revoke before the recipient reads the message: Message when sent in state "Sent" or "Received" then the recipient may not have read the message yet.
– Revoke after the recipient reads the message: At this time, the recipient has read the message. However, if the message is important and personal, you may recover it at that time, if left long it may affect you.
If both you and the recipient have "Watched"then I know, but this one I can not manage.
Instructions for turning on / off the "Viewed" status: On Zalo in the section Setting > Privacy > Choose to turn on or off "Show" Viewed "status.
If the user has enabled this mode, then when you send a message the recipient reads the message, it will display "Viewed".
However, if the recipient disables this mode, then when they read the message, the message will only show "Received" but not "Viewed".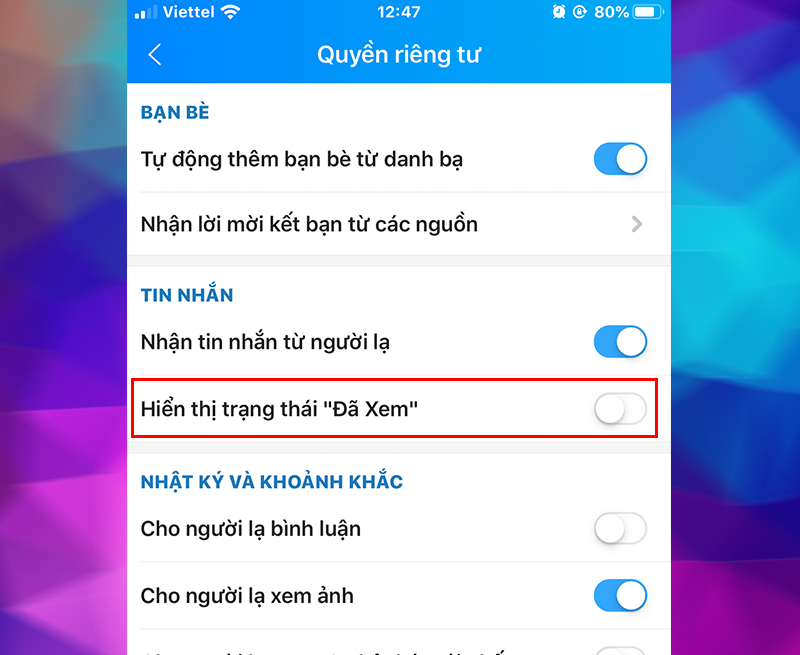 The option to turn off the status of "Viewed"
So that, 100% completely uncertain whether the recipient recited it or not. What you need to do is be careful when texting to avoid unnecessary situations.
3. Some status messages in Zalo you need to know more
Here are the status of messaging on Zalo that you need to know:
– Sending / Sent: This is the status after you send the message.
– Received: This status appears when the message has been sent to the recipient's device.
– Watched: Status after the recipient has read your message.
Thank you for watching and see you in the following article.