Freezer is household appliances Freezing is a popular choice for many people to preserve food for a long time. You are in the need to buy a freezer and wonder if you should choose a freezer or freezer located. Check out the quick comparison article below before making a decision!
1. What is a freezer?
Freezer stand is a food storage device, is designed to stand, open the front door like a refrigerator and is divided into many compartments.
However, the freezer provides temperature below 18 degrees Celsius therefore, the cooling efficiency is higher, thus ensuring the freshness of food for a longer time.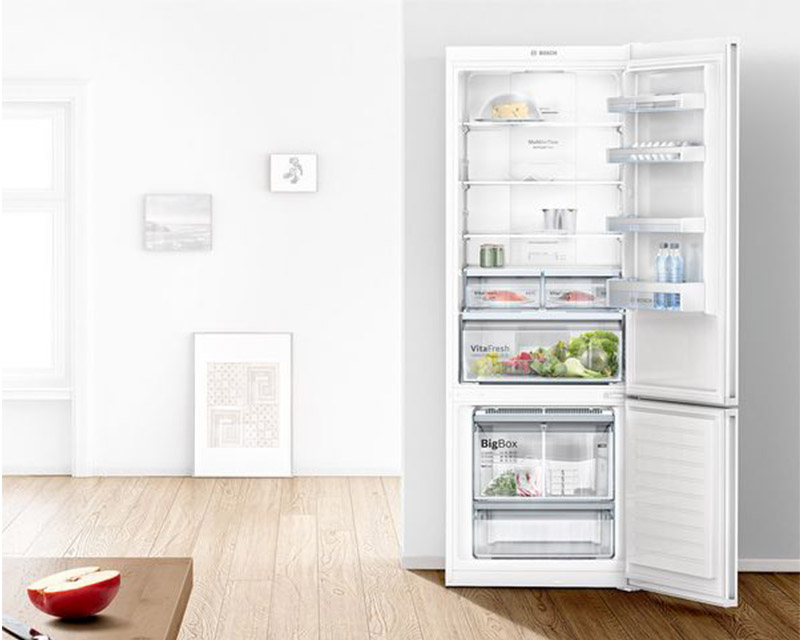 Some freezers stand:
+ Freezer ALASKA 210 Liter IF-21 O1A
+ Freezer ALASKA 250 Liter IF-25 O1A
+ Freezer Mitsubishi MF-U12B 122L
2. What is a freezer?
Freezer is shaped like a rectangle, designed 1 or 2 compartments With hanging baskets that can be removed and moved easily.
Users will have more space to store food of different sizes.

Some freezers are located:
+ Kangaroo 192 liter KG 266NC2 freezer | Price: VND 6,690,000
+ Sunhouse 255-liter freezer SHR-F2362W2 | Price: VND 8,690,000
+ Sunhouse 300-liter freezer SHR-F2412W2 | Price: VND 9,590,000
+ Sanaky freezer 410 liters VH 5699HY | Price: 10,790,000 VND 11,240,000
+ Kangaroo 252 liters KG 408S2 soft freezer | Price: VND 11,240,000
Information from Green Electronics updated 06/06/2020.
3. Comparison between vertical and freezer
Below is a table comparing the advantages and disadvantages of freezers and freezers:
Freezer stand

Freezer located

Advantages
+ Save space.

+ High aesthetics.

+ Easy to sort food because there is more to eat.

+ Easily load and remove food from cabinets.

+ Air is evenly distributed throughout the space in the cabinet.

+ Large cabinet volume, can be flexible containing food of different sizes.

+ Saving electricity and keeping cold for a long time due to the top cover design.

+ Cheaper than standing cabinets.

+ Smooth operation, no noise.

Defect
+ The size is limited and the space is limited due to the dividing compartments.

+ Using electricity due to the phenomenon of large heat escaping when opening the cabinet.

+ It takes longer to freeze than the freezer is located.

+ Make noise when operating.

+ Expensive price.

+ Taking up a lot of space due to its large size.

+ It takes time to classify food so that it is not confused because the cupboard is only 1-2 shelves.

+ Difficulty getting the food below.
4. Should you choose to buy a freezer or a freezer located?
In general, freezer types have their own advantages and disadvantages, choose the device that suits your needs.
For the purpose of sales, the number of exhibits is not much, such as drinking water, the freezer stand is highly aesthetic.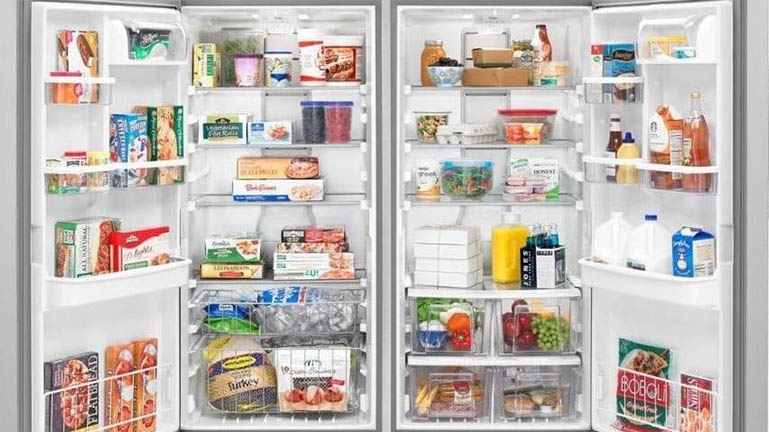 If you only need to store food, then you should choose a freezer located because you can flexibly store a variety of foods with a variety of sizes, less power and strong cooling capacity.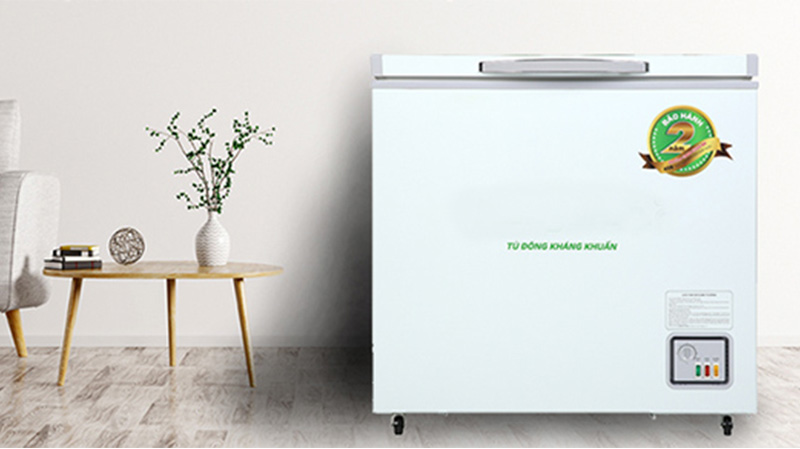 Wish you choose the right product.