You may or may not know it, Chrome OS is a Google operating system produced in 2009 with many diverse and useful features. However, do you really understand this operating system yet? Let's explore together What is Chrome OS right in this article.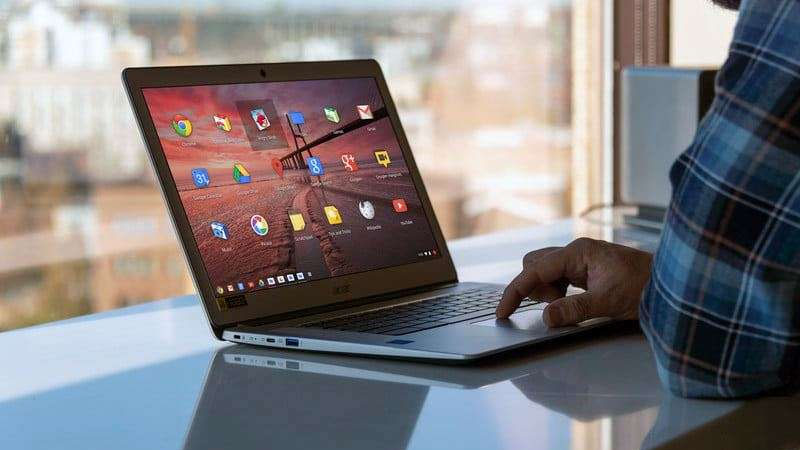 In your opinion, how interesting is the Chrome OS operating system?
1. In your opinion, what is Chrome OS?
Google Chrome OS appears on laptops, which is an open source operating system and designed by Google. Chrome OS uses the Google Chrome web browser as the main user interface and primarily works with web applications.
Devices that use Chrome OS (called Chromebooks) appeared in 2011 and are available in electronic technology stores. This operating system interface is quite simple and smooth.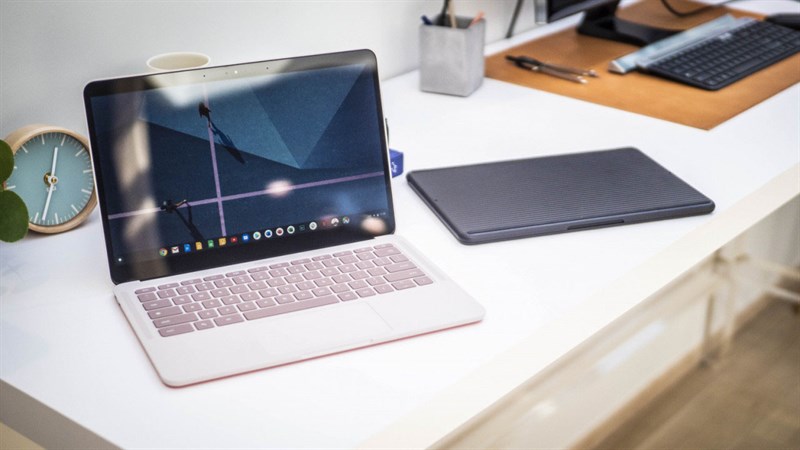 Devices that use Chrome OS (called Chromebooks) came out in 2011.
Chrome OS is designed as an operating system for computers that are only used to connect to the internet. This means that Chrome OS is often used to browse the web, stream videos, music and edit documents online. You can also access your existing iTunes library with the Chrome plugin.
This is a lot different from other operating systems such as Windows and mac OS, mainly used on desktop devices and running full programs like MS Office and Adobe Photoshop. Those types of programs cannot run on Chrome OS as easily as on other desktop operating systems.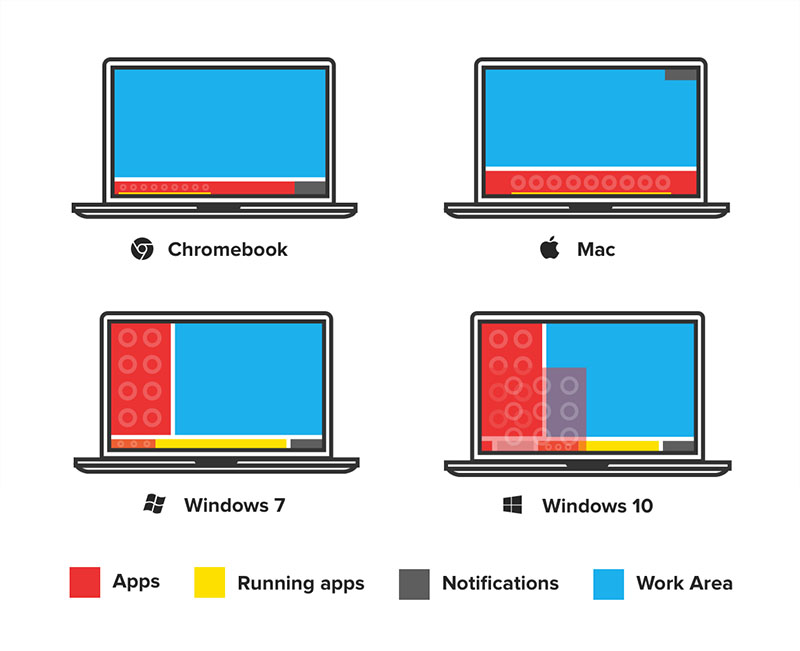 The interface of the different operating systems.
Instead of downloading and installing programs on Chrome OS, these types of programs will run in web browsers, store them on the internet, and are often called Chrome extensions. Although this limits the types of programs that can run on Chrome OS, there are alternative applications created specifically for Chrome OS.
To do that, the operating system must start quickly and the web browser must be extremely fast. And Chrome OS has the ability to make both of them happen.
2. The advantage of Chrome OS for users
Fast boot up in less than 3 seconds
Computers using Chrome OS do not contain any applications on hardware, whereas Google will contain these applications on different servers, based on the structure of the cloud. Applications will run in the "cloud" right inside the default browser window, Google Chrome. This is one of the reasons Chrome OS takes very little time to boot up.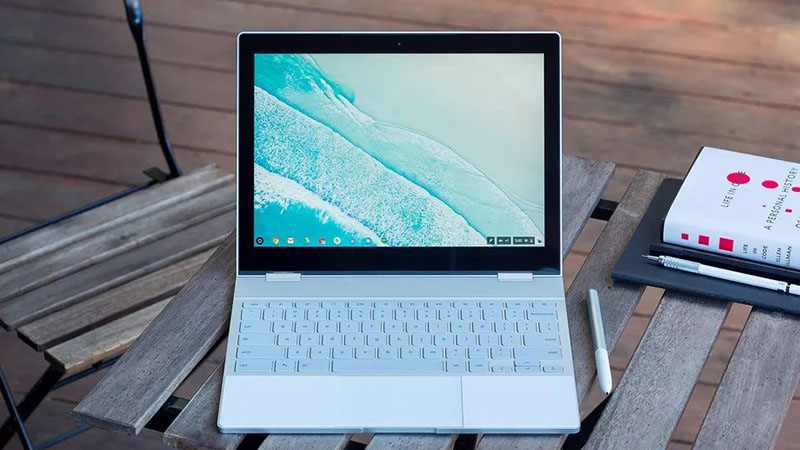 Computers using Chrome OS do not contain any applications on hardware.
Chrome OS is only contained on readable parts of the memory. The rest of the operating system will integrate with the Chrome browser, and like the browser, the operating system's security update process does not require a system reboot.
Support for both structures x86 and ARM
This operating system is written to work on x86 and ARM processor architectures, the two most common microprocessor architectures currently available for netbooks.
The application menu is rich and easy to find
Chrome OS has a dedicated tab to list the applications. This will help users easily find new applications. Programmers will also easily find a way to put them in the menu appropriately.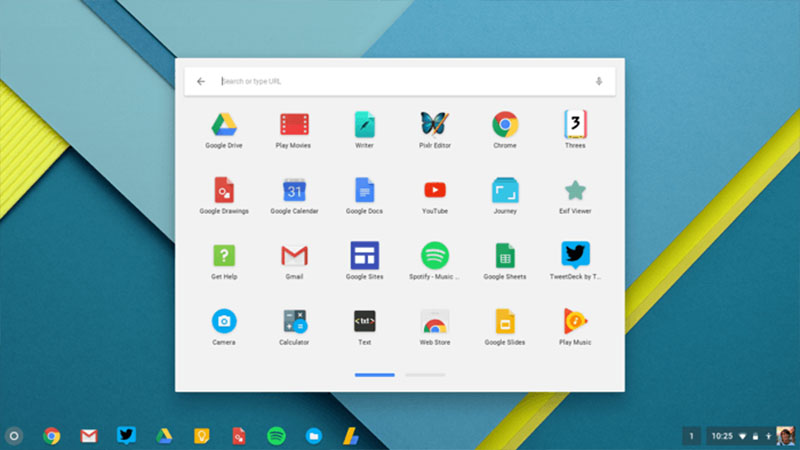 Chrome OS has an extensive menu and easy to find applications.
Special way of supporting Microsoft Office
Chrome OS has brought a new experience by allowing users to process documents through the application Microsoft Office Live, Free online office application from Microsoft.
If the user clicks on the Office format text file (such as Word or Excel …), Chrome will open the Office Live application through the browser. Perhaps this is a rare cooperation between the two "giants".
3. The intended audience of Chrome OS
Initially, Google's main market target was netbook, but Google has plans for PCs of all sizes. Netbooks are small notebooks designed for web writing.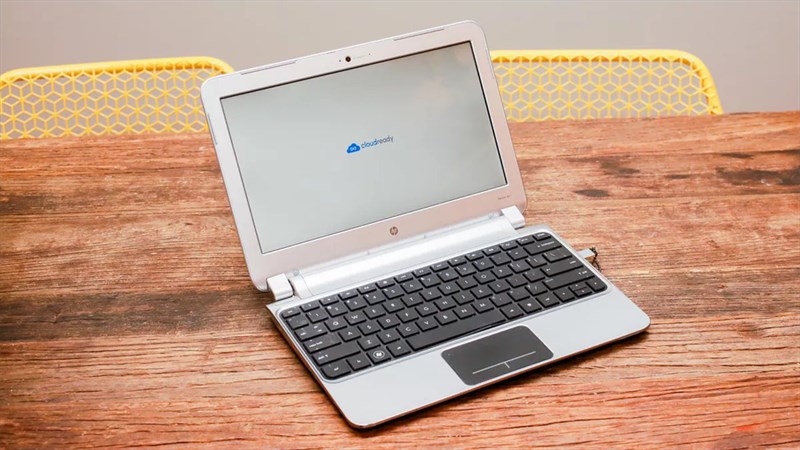 Design of netbooks.
But netbooks are too small and not strong enough. Google's vision of Chrome goes beyond netbooks, by witnessing a shift from local applications to cloud-based applications, such as Google Docs. When people left traditional desktops, Chrome OS became a competitor to Windows and Windows Mac.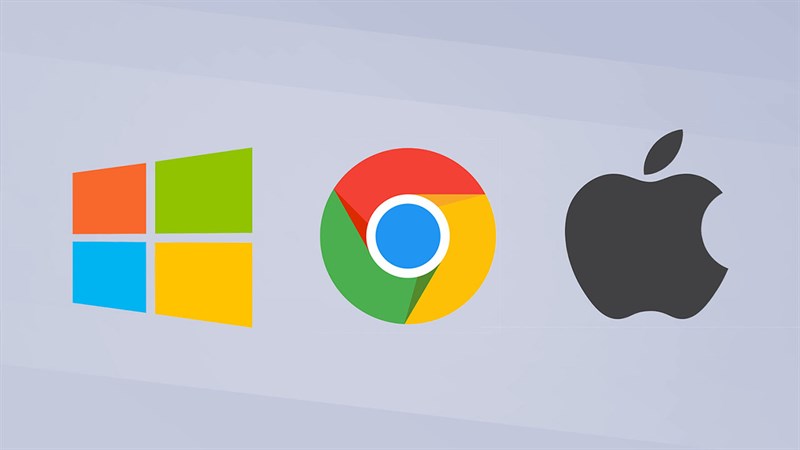 From left to right: Microsoft, Chrome OS, and Mac OS operating systems.
Google never considered Chrome OS as the operating system tablet or something designed for mobile. The new Android is Google's tablet operating system because it's built around a touchscreen interface. Chrome OS uses a keyboard and mouse or trackpad. Chrome OS is designed to be a portal to the cloud operating system.
4. Limitations of Chrome OS
Google does not say whether this type of operating system-dependent computer is useful in all cases or useful for all types of users. Google thinks that netbooks using Chrome OS will be the second additional device besides the traditional PC.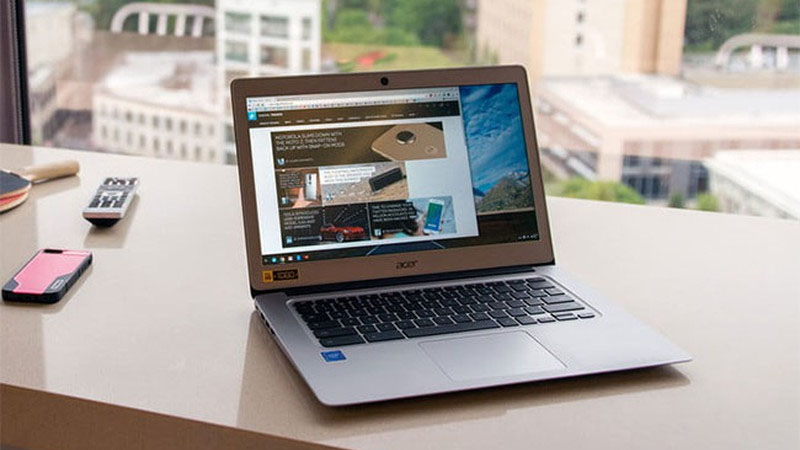 Laptops use Chrome OS.
However, the device with Chrome OS installed is too big for a mobile phone, so users still need a different type of communication device. The biggest lesson from success of iPhone It is customers who can rely on a small device, perform almost all the basic tasks that are often used with thousands of available software. Devices with Chrome OS will certainly not be able to meet all the needs of a regular PC.
Using in the offline environment is a difficult problem
Chrome OS devices are designed to be ready to access the network and use online translators. The only way to access apps and data offline is that developers have to design a tool or engine that expands the availability of online apps supported by Chrome OS.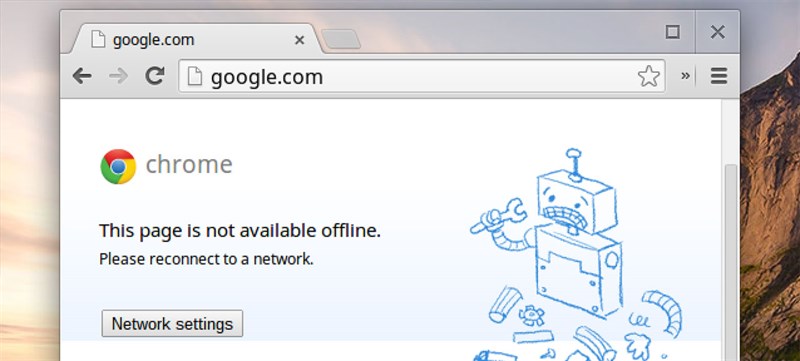 Using offline on Chrome OS is a difficult problem.
Google's answer may be Gears, technology that supports access to Google Apps applications offline. However, there are still very few applications that can use the same technology as Gears. This is a major barrier that Chrome OS can hardly compare with traditional rivals.
Chrome is integrated into Chrome OS also Firefox, Opera or Internet Explorer will temporarily stand out of the game. However, Google's assertion that Chrome OS is an open source operating system – means that Mozilla or Microsoft can access the operating system's source code, then develop browser versions for Chrome OS.
Obscure information about plug-ins and personalized customization solutions
Google will direct Chrome OS to standards HTML 5 to provide a more engaging web experience. Users will not have to download browser plug-ins like Adobe Flash or Microsoft Silverlight … However, some Web sites currently do not use HTML5.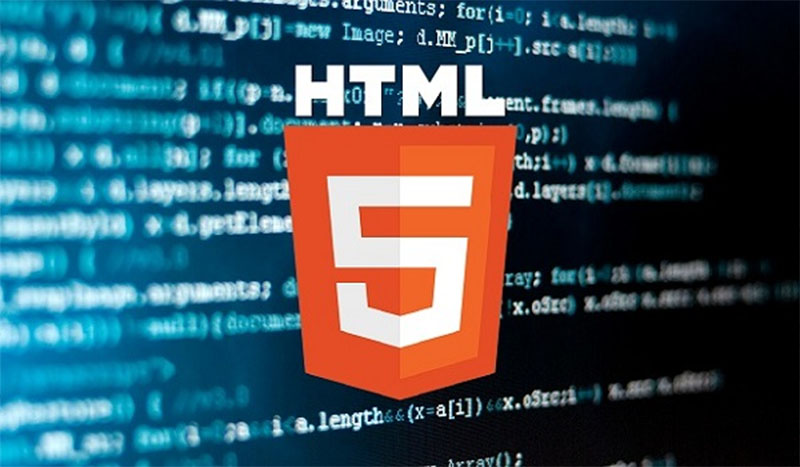 Google will direct Chrome OS to the HTML 5 standards to provide a more engaging web experience.
Google employees pledged that Chrome OS will support Flash when the Chrome OS computer is released, but they did not give an answer when asked about Silverlight, but only said they would provide more information about the plug-in in next time. Users will not be able to install binary tools but that does not mean that Silverlight is not supported by Chrome OS.
In general, all plug-ins, tools, parasitic applications and other customization methods are still very vague in Chrome OS.
Summary
In short, simplicity, speed and safety are the three main advantages of Chrome OS operating system. Everything is based on cloud computing, so it can be accessed easily, quickly and anytime, anywhere. In addition, Chrome OS is always updated and fixed by Google. Along with the simple desktop, which doesn't take up a lot of space, users don't need to care about installing and managing software.
Chrome OS is a popular operating system choice for Windows PCs, especially for simple everyday use, like web browsing … Chrome OS is very popular in schools and businesses, where computers Simple antivirus for document entry and web access. This is indeed an ideal operating system