Zalo is favored by many useful features, among them is sending location or Search around here. In this article, I will guide you how to fix when unable to send the location as well as use the Search Around function.
1. Verify location access
Zalo as well as some other applications need your permission to track the location to be able to use some functions built into the application. Therefore, all you need to do is turn on the location right on phone.
1.1 Turn on location permission on iPhone
You access the item Setting > Privacy > Location services.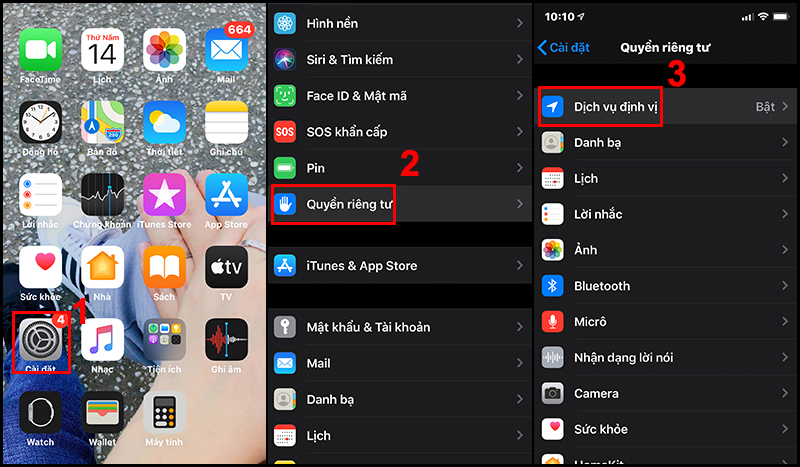 Go to Location Services
At this time, you choose Zalo > Depending on your needs, you can choose "Ask next time, When using an app, Always", here I choose When using the application.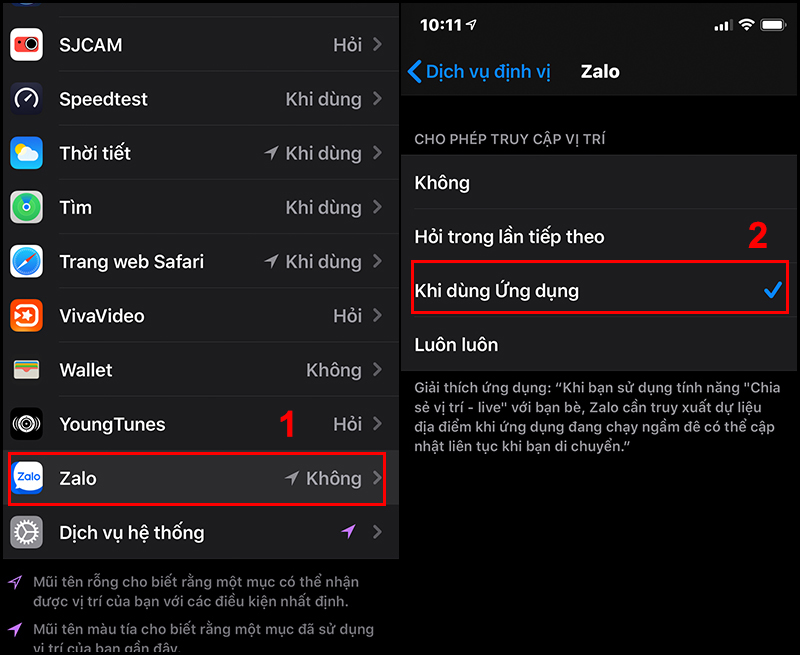 Select the level of access to the location
1.2 Turn on location permission on Android phones
You find the application Zalo on the home screen or application grid> Overlay> Application information.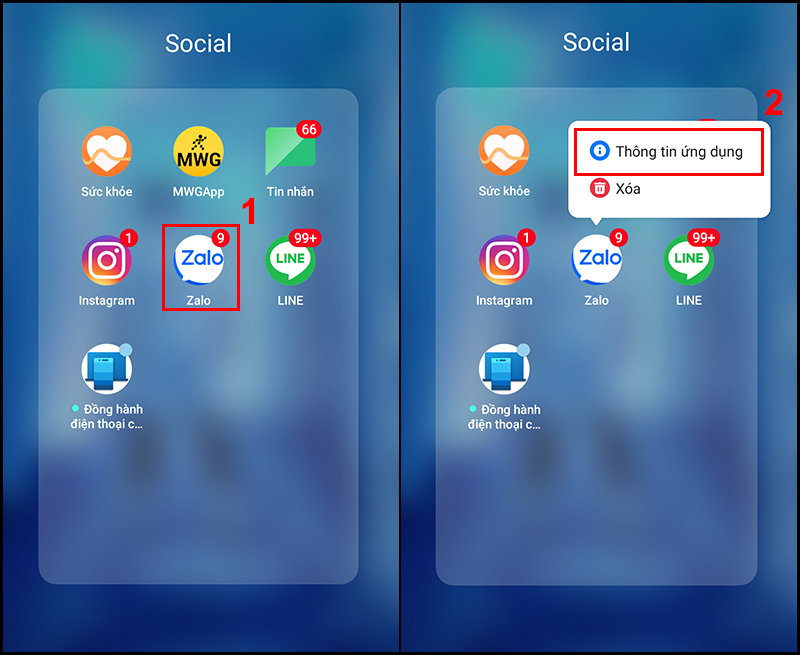 Application information
You choose The rights > Turn on permissions Location (Set the switch to green.)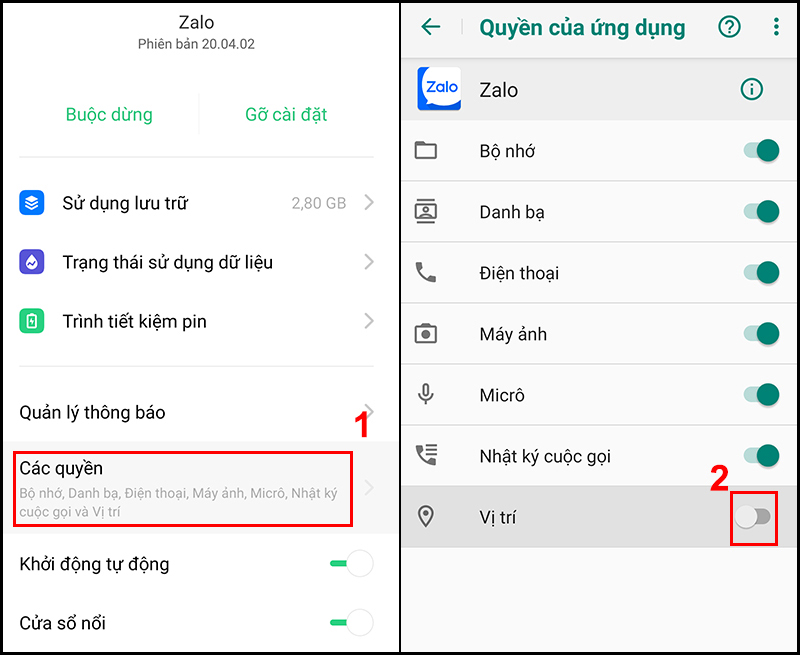 Turn on Location permission
At the interface used to post status, click the button left arrow on the blue > Place > Select the current location to add it to the status.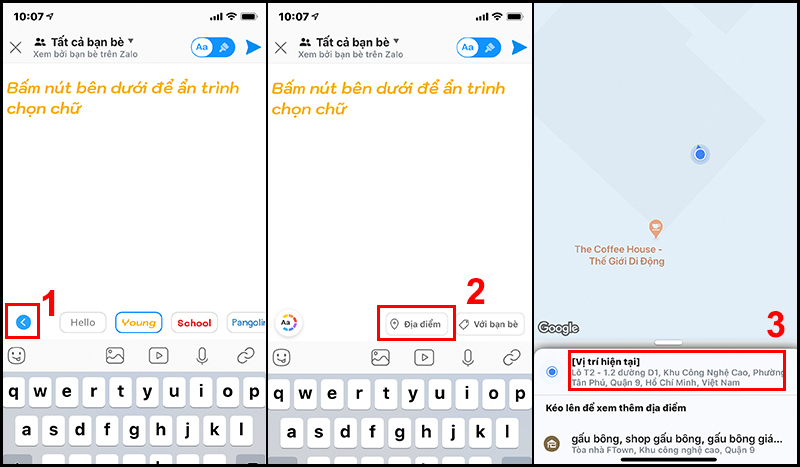 How to add locations to your status
After selecting the location, you will see the added location as shown below.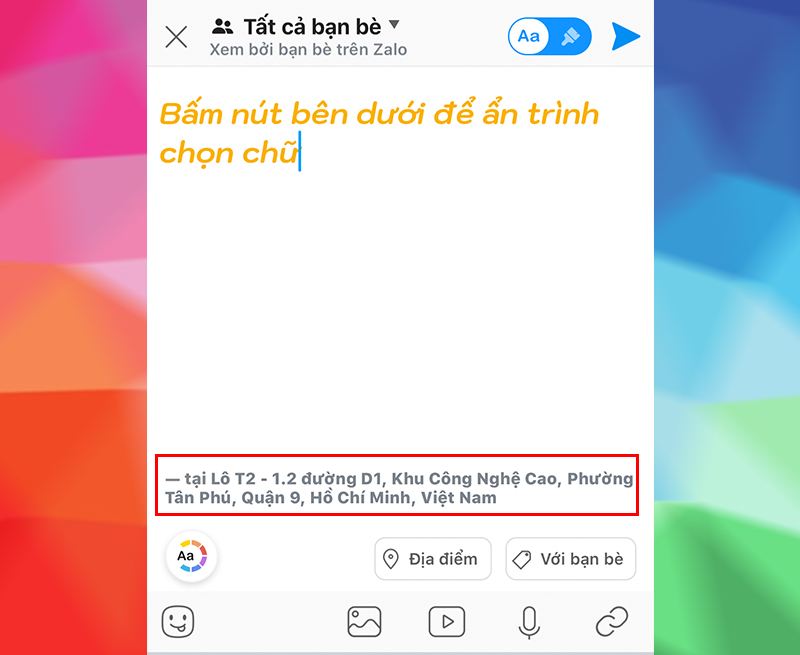 Location has been added to the status
3. Can't search around here
Function Search around makes it easy to find people around using Zalo.
On the latest version of Zalo for Iphone/Android (May 2020) removed this feature (no longer part of the Zalo feature). If you want to use this feature, you can do the following:
– Step 1: Search the Find around function
In the search bar of Zalo, enter "Find around here"> Click on the result below> Select Care > Start immediately.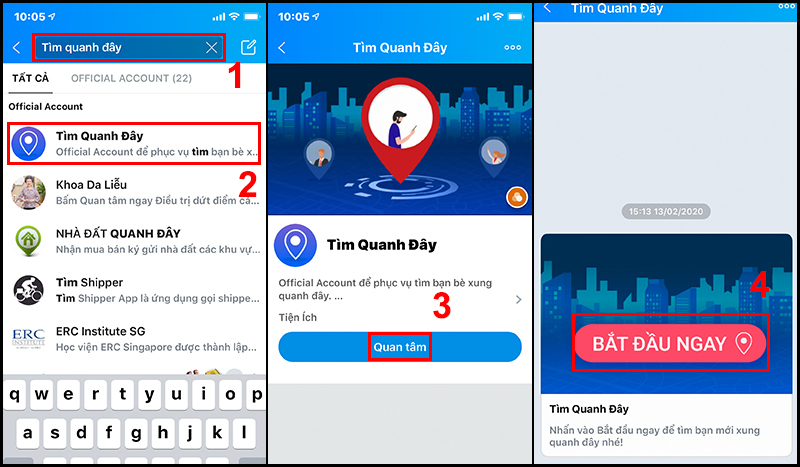 How to open the Search around function here
– Step 2: Filter objects around you
Next, the user accounts near you will appear. You can click on the bar Looking for you > Select the object you are looking for> Update.
Filter objects according to your needs
Thank you for watching and see you in the following article.