You often use Zalo To chat with friends, if one day you can not send messages to the other, you are bewildered whether you are blocked or not? This article will tell you the signs of being blocked from Zalo messages, let's follow them!
1. Are signs that you've been blocked by someone?
Every time you send a Zalo message to someone, you get a response Sorry, I do not currently want to receive messages.
This is a sign for you to ascertain whether you have been blocked by your opponent.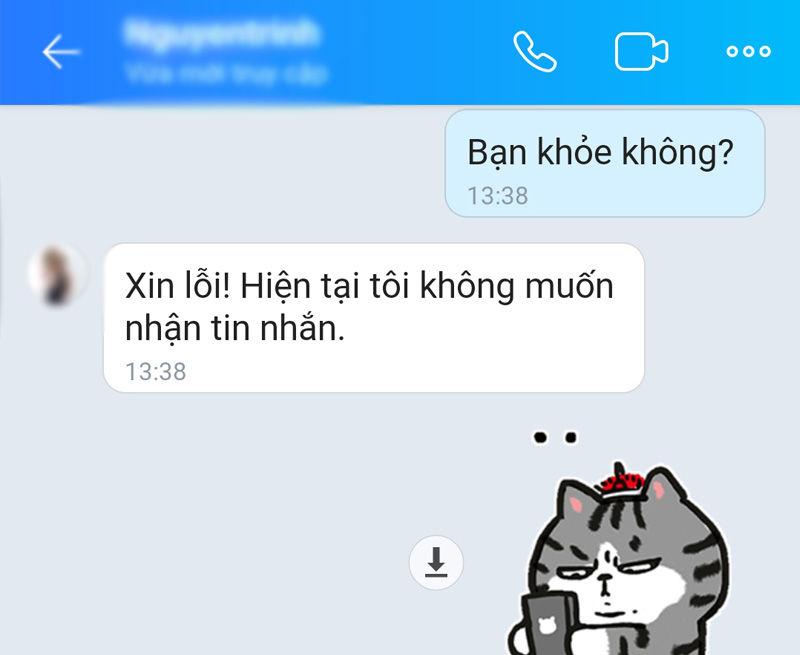 Signs identify themselves as being blocked
2. Blocked by Zalo friends, is there any way to cancel blocking?
The answer is IS NOT, you cannot unblock an opponent's Zalo unless he or she automatically intercepts the Zalo message with you.
If you want to contact that person, you must create or borrow a Zalo nick of someone to message them.
See more: Instructions for registering a Zalo account on your computer
However, if that person set the settings to block messages from strangers, then the zalo account that hasn't had friends with that person yet will still not be able to send messages.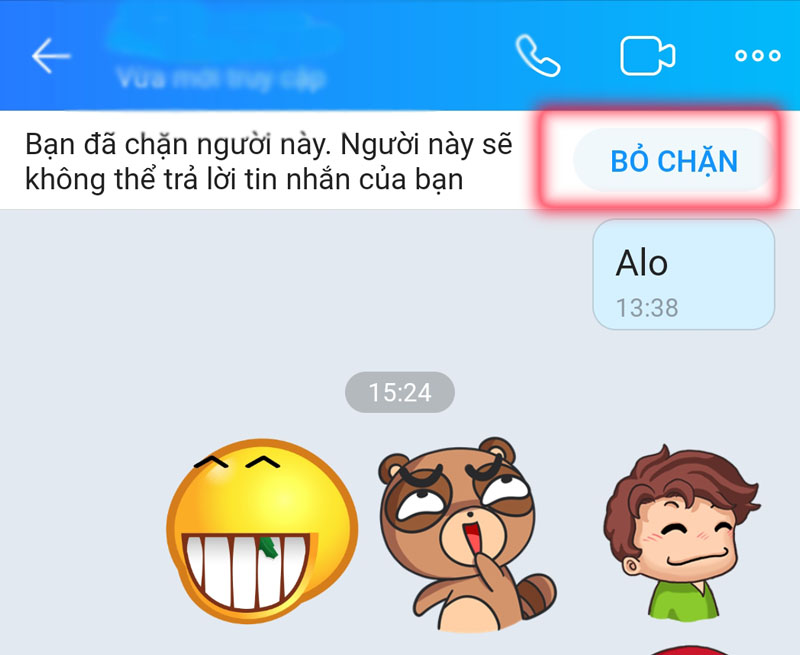 You cannot unblock unless the person blocking you "Unblock"
3. Block messages Zalo can see the log?
When you block Zalo messages from other people, they will Can't text you and can't see the moment. However, the person who is blocked will still be able to see your diary just can't comment on that post.
If you do not want your blocked people to see your log, set the blocking mode to see the logs, moments and add people to block.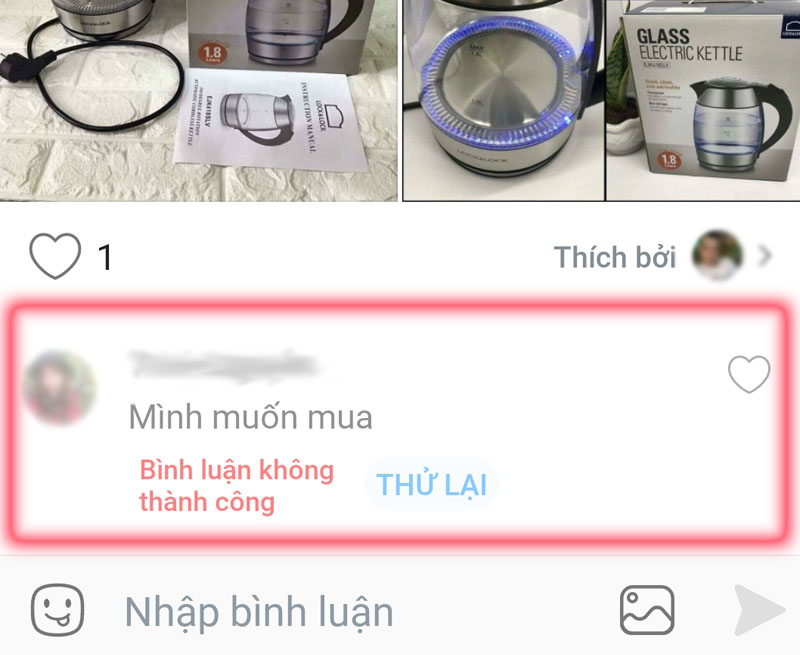 You can still see the log but can not comment if the opponent is blocking you
4. Block messages Zalo can read the message?
If you block a person's message, that person will receive a notification "Sorry! I don't want to receive messages right now." whenever texting you.
In the frame of your conversation with the blocked person, will not display any messages notifying the blocked person is messaging you.
However, you can still message the blocked person, they will still see your message but cannot reply.
Blocked people can read the message of the blocked person sending them
5. Can I block Zalo messages?
If you block a person's message, when that person calls you will get a "Sorry. I don't want to receive calls right now. " and your phone will not have any call notification from the other party.
On the other hand, you can still make audio and video calls to the blocked person.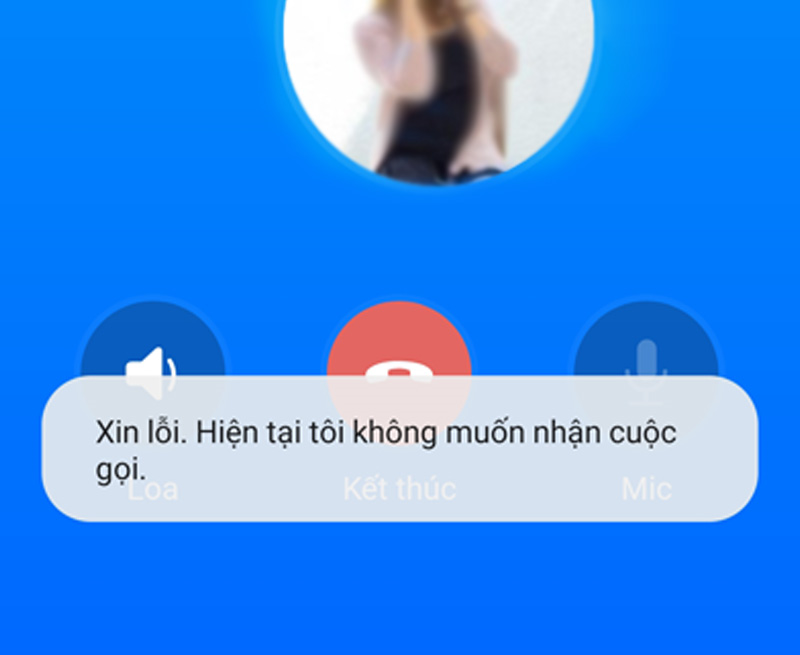 Cannot call if message is blocked
Hope the article provides you with useful information. See you in the following articles.