Over 10 years ago, Nokia is the king of the market phone. Nokia N95 and 5 MP camera (considered the world's hegemony camera at the time) was once a top-of-the-line phone for Symbian OS, but it was also the beginning of the end of this empire. In addition, there are also rumors that Nokia N95 5G will be "revived" from the old-fashioned model into a new generation smartphone this year !? Please with me Back in time, back to Nokia N95 come on
Legendary not age
The Nokia N95 appeared in early 2007 and made a big splash. It's a feature-rich phone and part of its Nseries information phone line, even better. Nokia N95 8 GB (also known as N95-2), an upgraded version was introduced a few months later.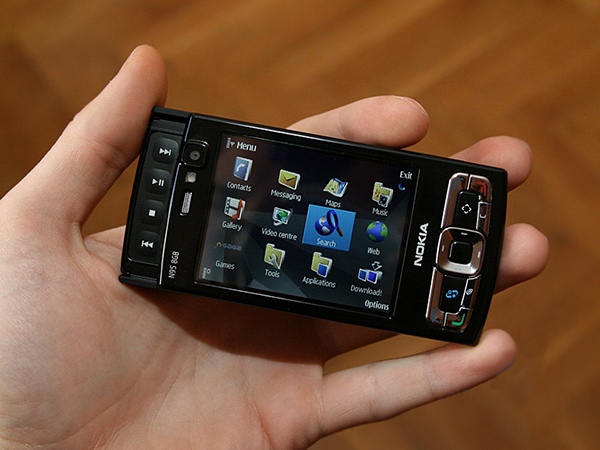 Legendary age – Nokia N95.
2007 is also about time Iphone introduced and Apple has stunned the world with careful construction of the user interface around the capacitive multi-touch screen. While the Apple App Store was introduced until next year, Steve Jobs and the company initially only bet on web applications. Their iPhone does not have GPS and the 2 MP camera cannot record videos.
However, Nokia N95 can do that. When comparing Nokia N95 with Sony Ericsson K850 (another famous camera phone), 5 MP camera and Carl Zeiss Tessar lens of Nokia N95 produced much higher quality photos, from colors, sharpness to light, … And this is the first time Nokia overtook rival rivals from Japan – Sweden with phones with 3 MP camera last year.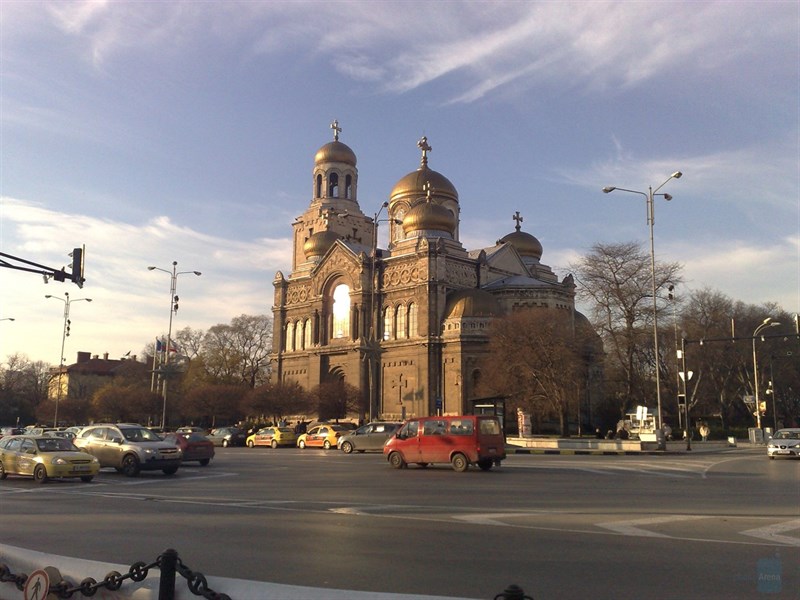 Photo taken with Nokia N95 with 5MP camera.
More specifically, Nokia N95 can record high-quality video like that of DVD – VGA at 30 frames per second. Initially, the 2.6 inch screen with 240 x 320px resolution of the N95 was the biggest, the sharpest. But later, the 8 GB model has been upgraded to a 2.8 inch screen, while still having to keep the screen resolution because it is clearly the resolution needed in this phone.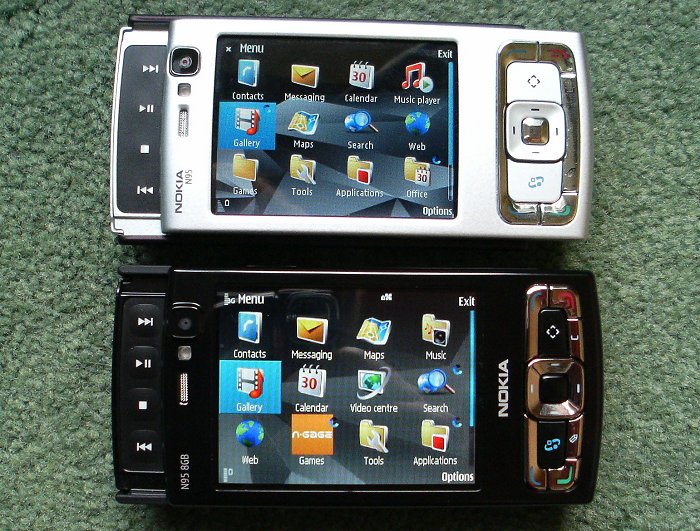 The 8GB N95 screen has been upgraded to 2.8 inches, but the screen resolution is the same.
This model has brought a lot of wonderful things. Along with 3G and Wi-Fi connectivity for a full browsing experience, there's also Bluetooth 2.0, which allows you to send files and data, when Wi-Fi and low-cost data plans weren't available yet. at that time.
Interesting features " ahead of their time "
Nokia N95 was introduced with integrated Word and Excel document viewer. You can even buy the full version of QuickOffice to perform both editing operations. And even more amazing when consumers have the option of a foldable Bluetooth keyboard easily attached, to perform these office operations in a very convenient way. It's a keyboard the size of a desktop keyboard, but it's easy to carry around and even has an integrated stand for the phone.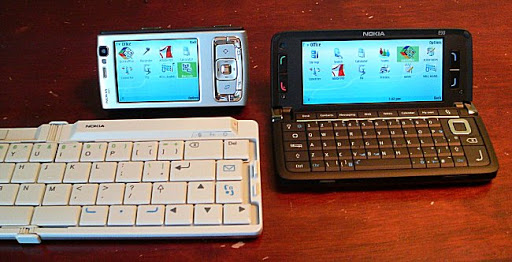 The Bluetooth keyboard is easily foldable and makes office operations very convenient.
In addition, Nokia N95 also provides an interesting experience for the users along with computer to desktop, is a feature that connects to the 3.5 mm headphone jack. Additionally, you can also connect your phone to a TV and edit your documents on the big screen.
Currently, we have the optimal smartphone technology Samsung and Huawei (or Android 10 is in the process of finishing) can replace the desktop. Looking back, although the N95 also offers similar features, but perhaps this phone suffers from the syndrome "ahead of its time". People just aren't ready to use their phones as a desktop replacement.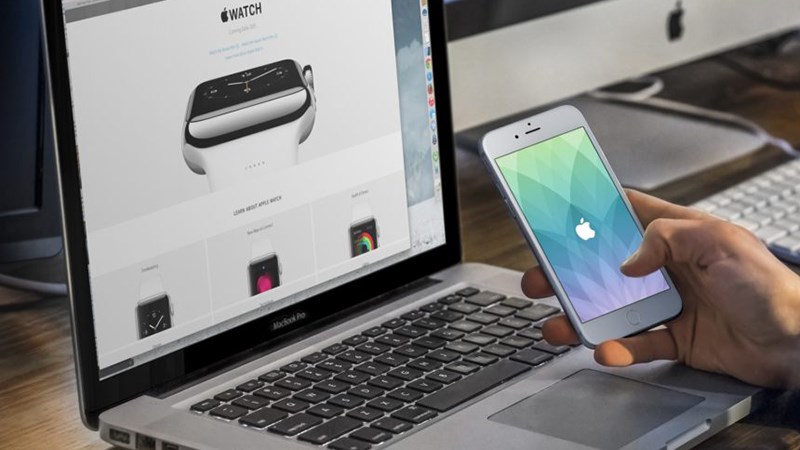 Today's smartphones with large CPUs can handle office tasks neatly.
More realistic, you can play Quake III, Asphalt 3 or FIFA 2007 on TV and use your phone as a gaming machine. N95 supports the N-Gage mobile gaming service and N95's TI OMAP 2420 chipset powerful enough to run the hottest FPS shooting games in 1999. Nokia N95 has a 330 MHz main CPU and PowerVR MBX GPU (all built on a 90 nm process). To be fair, we can't help but recognize this splendid and adventurous but wonderful step by Nokia.
Nokia N95 8 GB – Descendant of N95 same size, same features but extremely flash memory
At the time of 2007, when comparing N95 and N95 8 GB, Nokia N95 8 GB had a distinct advantage of double RAM, 128 MB compared to 64 MB. In addition, Nokia also made a decision to remove the slot microSD memory card at N95 8 GB (N95 originally had a slot). Of course, the phone still supports MP3 playback and can even play videos with the RealPlayer application.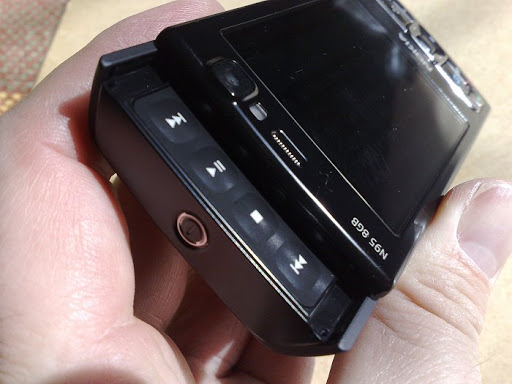 The Nokia N95 8GB has a huge flash memory.
Your phone can serve as your main music player on the go, no need to bother with CDs anymore. And as you can imagine, the TV out function is well used, and your own movies and videos are shown on a big TV screen no less than high-quality DVDs.
Speaking of multimedia, we should mention the dual slider design. Obviously, just one-way slide can reveal the keyboard for consumers to dial or enter text. With a built-in dual slider for easier access to multimedia controls – Nokia has really pushed the N95 to new heights.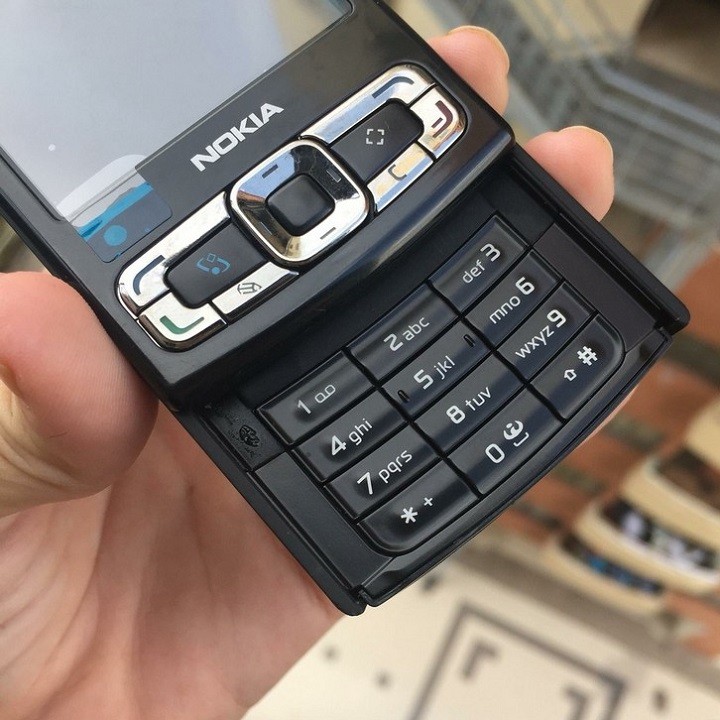 The dual slider has helped Nokia N95 series phones be raised to a new level.
Another advantage of the 8GB model is the larger capacity battery – 1,200 mAh, up from 950 mAh of the previous N95. In addition, the screen may automatically rotate to landscape mode when you turn the phone to the side. The 8GB model also had an integrated GPS receiver and Nokia Maps, which was one of the best apps at the time. Turn-by-turn navigation in Nokia Maps is a paid upgrade, however, three years later, only when Symbian started being pushed out of the market by other smartphone platforms did Nokia start. Free this app on your phone.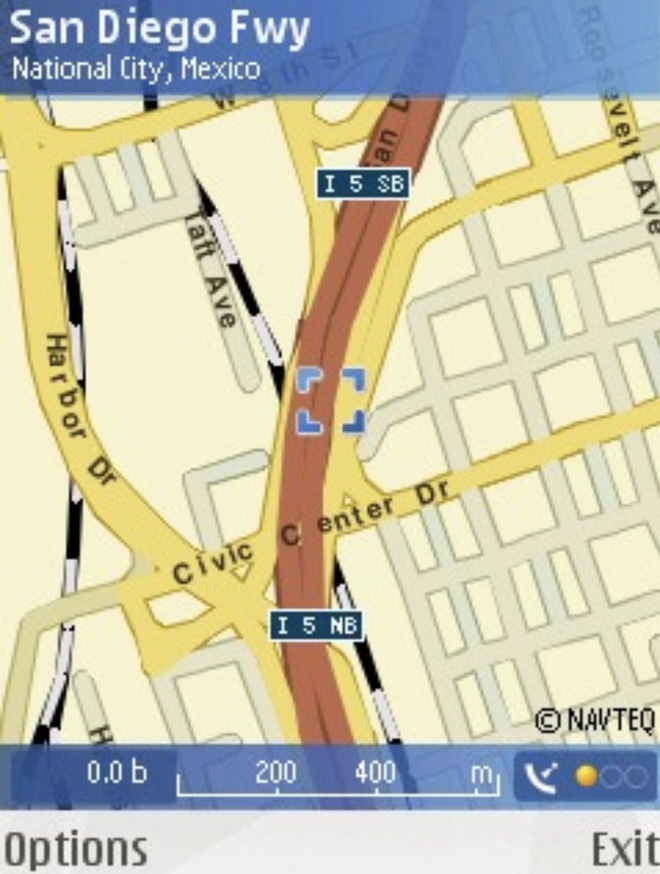 Nokia Maps was one of the best apps in 2007.
Nokia N95 5G: "Revive" an ancient smartphone model of the future
Despite being a "senior" but Nokia N95 still lives in the hearts of Nokia fans. If HMD (The Home of Nokia Phones) decided to "revive" Nokia C1 what if the miracle will bring Nokia N95?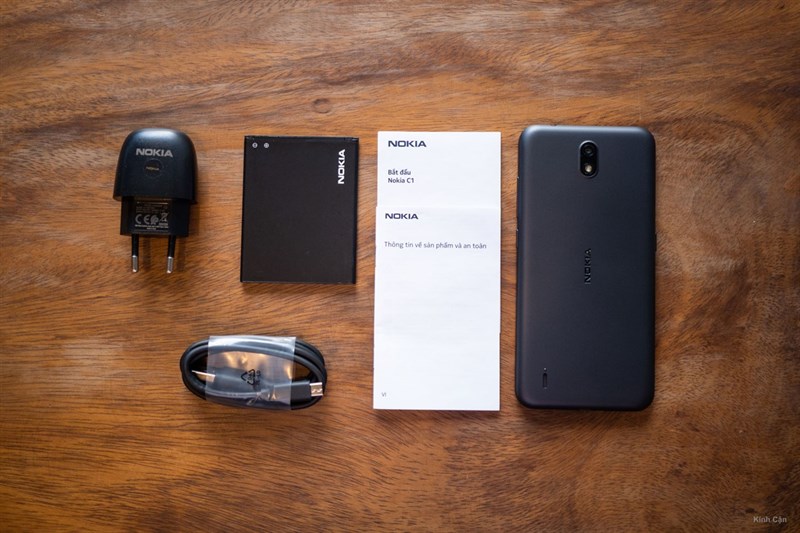 Nokia C1 runs Android Go and Google Assistant keyboard.
Looking ahead, HMD Global is expected to launch Nokia 8.2 5G – its first 5G-enabled smartphone. Besides the response, Nokia devotees think of Nokia N95 with 5G version. That's why the Nokia N95 5G leak has surfaced. Choosing the most impressive points, Nokia N95 5G will have a curved screen on both sides, fully optimized bezel edges, a "punching" design with a tiny notch and integrated fingerprint sensor technology. hands under the screen.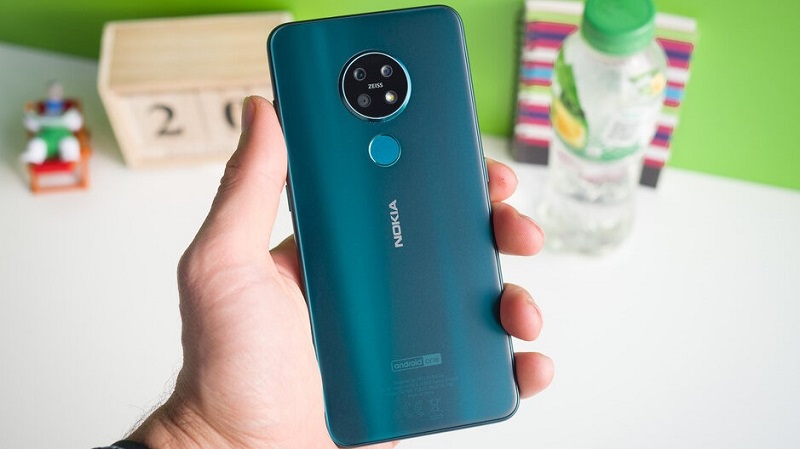 Nokia 8.2 5G is a cheap phone but still supports 5G.
The back of the Nokia N95 5G is not "modest" with the design of a majestic 4 camera cluster that fits neatly in a round frame of "bright" metal with a thick line. Along with the large camera cluster is a large Xenon flash system on the left. This is also the familiar camera model setup, recreating the cult Nokia Lumia 950 camera for a while.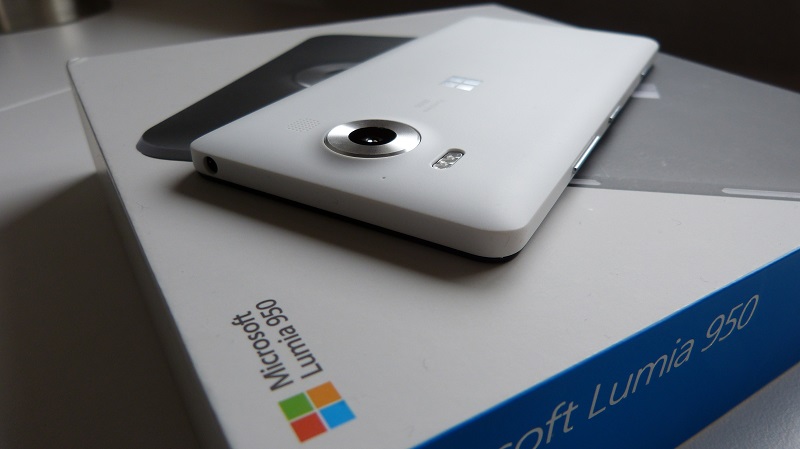 Setting up the Nokia N95 5G camera is an "exaggerated" version of the Lumia 950.
Nokia N95 5G leak is the new idea for HMD Global, which is also the aspiration of Nokia fans. Let's wait and see if HMD will consider "reviving" Nokia N95 or not!
Summary
Although Nokia was even better at selling than the iPhone at first, it was the story before 2007. The Nokia N95 is the last version of the classic Symbian operating system. Although great, Symbian was really knocked out. Nokia N95 2007 is both a bright spot and a start for the end of the "reign" Symbian.